From grand gestures to little luxuries, we've got something covetable for everyone on your list this Christmas, no matter how discerning your friends or family. As ever, exquisite design is at the heart of our seasonal edit – combining showstopping aesthetics with superior craftsmanship – while we've curated gifts by personality type to help you get just the right present for exactly the right person. Meaning they'll unwrap something they truly love this year. Expertly handpicked by Heal's buyers, whether exquisite objects, gourmet treats or cutting-edge tech, these are just a few of our favourite things…
Champagne Saucers Ovals Set of 2 by The Vintage List, Champagne Saucers Lens Set of 2 by The Vintage List, Red Marble Crackers Set of 6 by Undercover, Linen Napkin by Heal's, Tank Decanter Black by Tom Dixon, Old Gold Resin Jungle Cats Decoration Set of 4 by Gisela Graham
For hedonistic hosts
From gorgeous glassware to tableware treasure, serious hosts require more than dazzling charisma to throw spectacular parties this Christmas, and we've got a jewel-box of twinkling, gleaming must-haves that rise to the occasion. Pop the cork on the Champagne and pour.
Buyer's pick: "These crackers by Undercover are a conversation-starter on any table: they're exclusive to Heal's, use beautiful paper that's been hand-marbled in England in colours to reflect our new-season colour palette, and the gifts inside use recycled leather as small accessories you'll want to keep forever…" Jane Murray, Home Accessories Buyer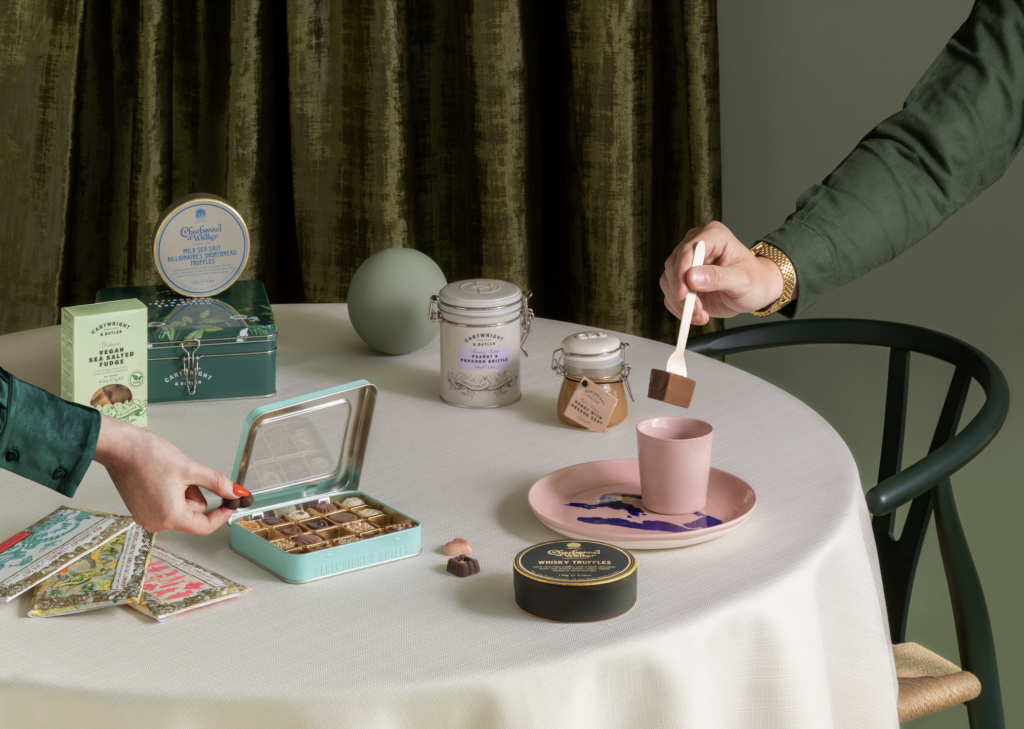 For selective gourmands
Whether truffles, chocolate or fudge, sweet treats don't come much more sophisticated than the delectable spoils in this delicious collection, made from quality ingredients and sourced from artisanal makers. Oh, go on then… just the one.
Buyer's pick: "The chocolate bars by ARTHOUSE Unlimited are, as you'd expect, works of art. They come beautifully wrapped while being absolutely delicious. What's more, the charity represents the artistic talents of adults living with neuro-diverse and physical support needs, with 100% of sales helping it to grow and evolve." Sabina Miller, Head of Buying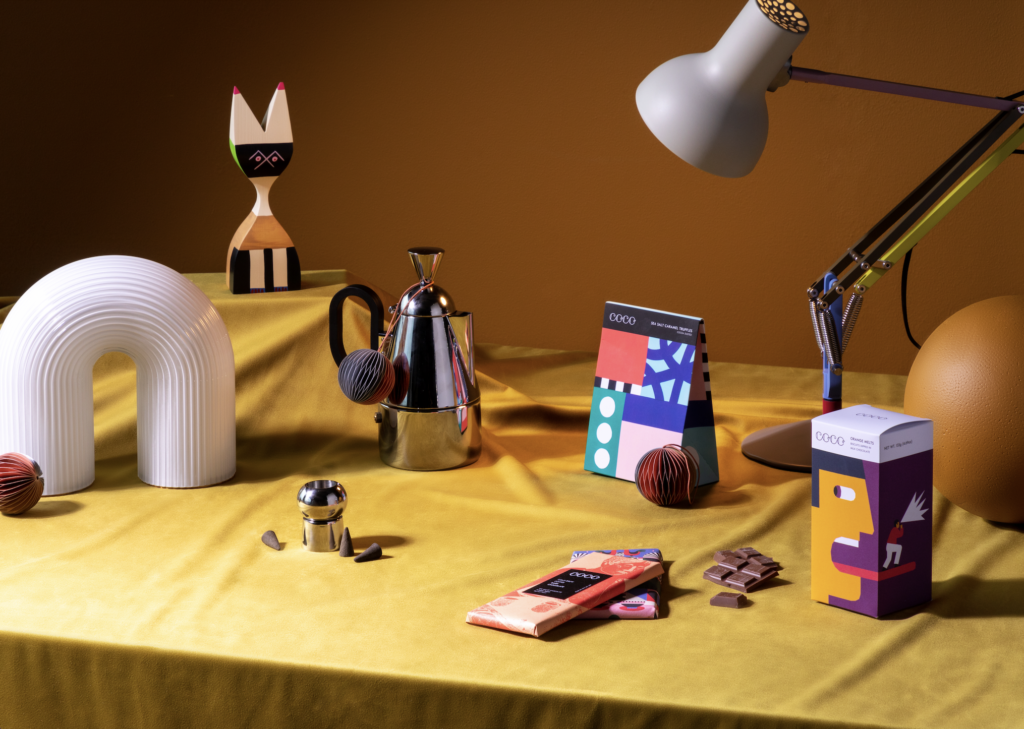 For design aficionados
Combining form and function, our divine collection of covetable objects is crafted by both up-and-coming talent and big-name designers, enabling those lucky enough to receive one of these under their tree to enjoy a little bit of luxury at home. Friends will be green with envy…
Buyer's pick: "The stove-top coffee maker by Tom Dixon makes an everyday task feel so much more elegant. I love making my brew in this each morning and display it on the counter for all to see rather than stash it away in a cupboard." Berengere Favraud, Brand & Concession Buyer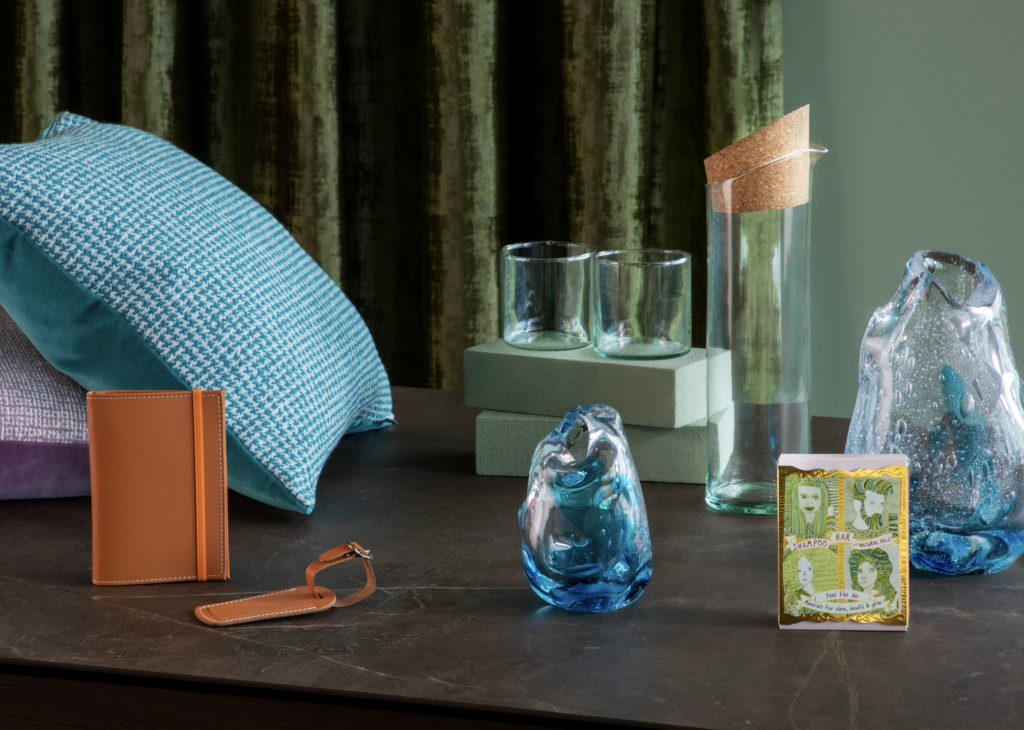 Caramel and Orange Luggage Tag and Passport Set by Undercover, Canopy Pitcher by LSA International, Canopy Tumbler Set of 4 by LSA International, Fusion Recycled Glass Vase by Heal's, Feel The Air Shampoo Bar by ARTHOUSE Unlimited, Duo Reversible Velvet Cushion by Heal's
For eco aesthetes
Now, more than ever, sustainability and style go hand-in-hand. This luxe lot – made with people and planet firmly in mind – combine exquisite looks with ethical credentials to spectacular effect for a Christmas present with a conscience.
Buyer's pick: "This vase is by Lea Randebrock – a designer who was spotlighted as part of Heal's Discovers, our platform for emerging up-and-coming talent – and is handblown from recycled glass here in the UK. I love how no two are the same, each with its own organic shape." Georgia Fisher, Assistant Buyer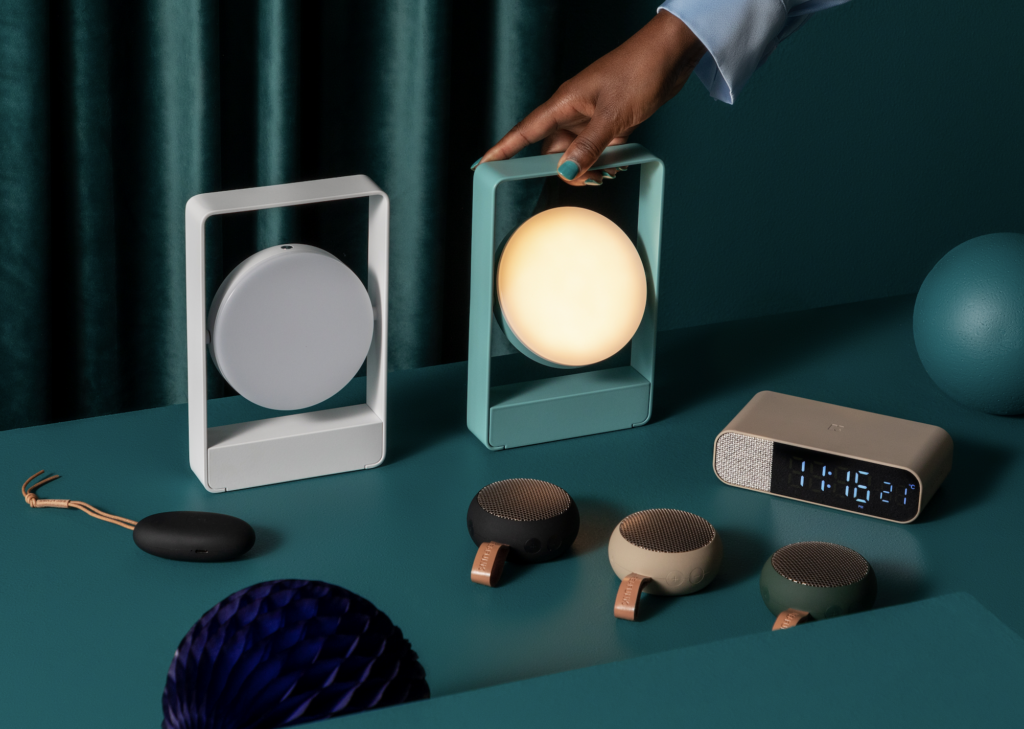 For technology obsessives
Forward-thinking in technology and futuristic in design, our sleek gadgets and gizmos fuse the very best of both worlds, and are sure to dazzle your most discerning loved ones. Geek at its chicest.
Buyer's pick: "The Mouro by Case is at the top of my list this year: the table lamp is small enough to fit in the neatest of spaces, is portable so you can take it where it's needed, and looks super-cool to boot – especially when you use it to wash a wall with light." Claire Anstey, Lighting Buyer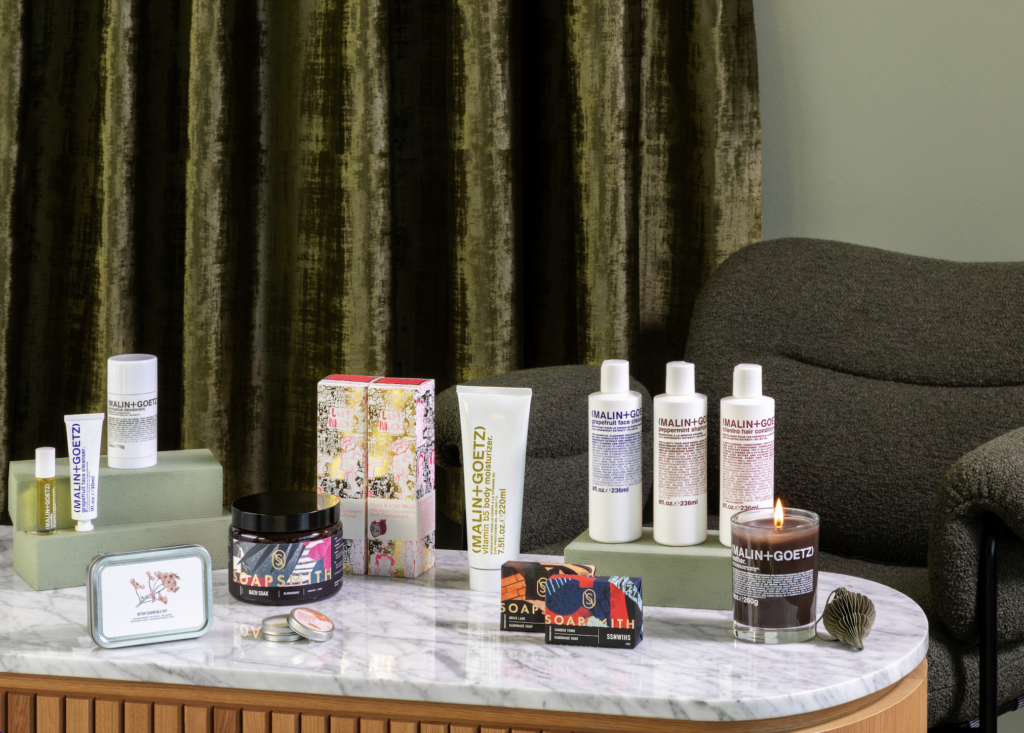 For beauty gurus
Those into pampering and preening – who isn't? – will unwind in style with these magical lotions and potions. Enabling nearest and dearest to recreate all the splendour of a spa from the comfort of home, they're curated from the best beauty brands in the world. Miracles, guaranteed.
Buyer's pick: "The MALIN+GOETZ eucalyptus deodorant is a beauty essential: I've used it for years and I've got one in every bag. As well as smelling amazing, it's translucent, and made with all-natural ingredients." Letisha Johnson, Buyer's Admin Assistant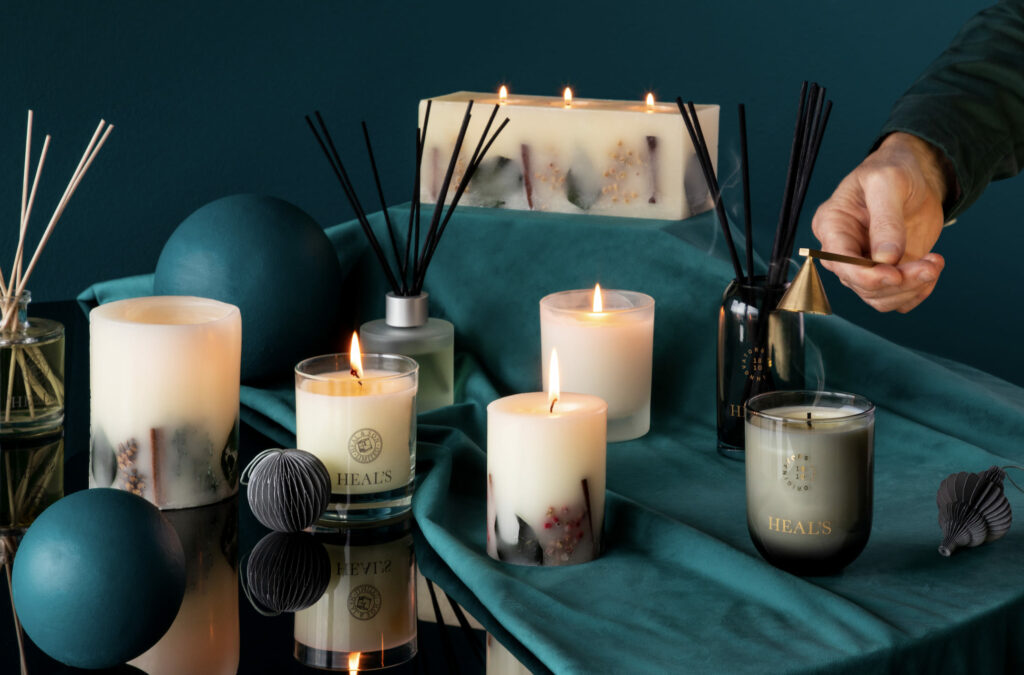 For candle connoisseurs
The flicker of a wick and the fragrance of a candle can transform a space and boost your mood. So, give those who appreciate the power of scent one of these wax wonders, sure to evoke the senses. Whether for the bedroom or bathroom – or simply on a console in the hallway – one can never have too many. Buyer's pick: "Who doesn't want to recreate the fragrant scent of an alpine retreat for the festive period? Hand-poured in Sussex with a hand-picked blend of luxury oils, the Frankincense & Pine candle does just that, and the green ribbon adds a finishing flourish as a gift." Mousami Chanda, Buyer's Admin Assistant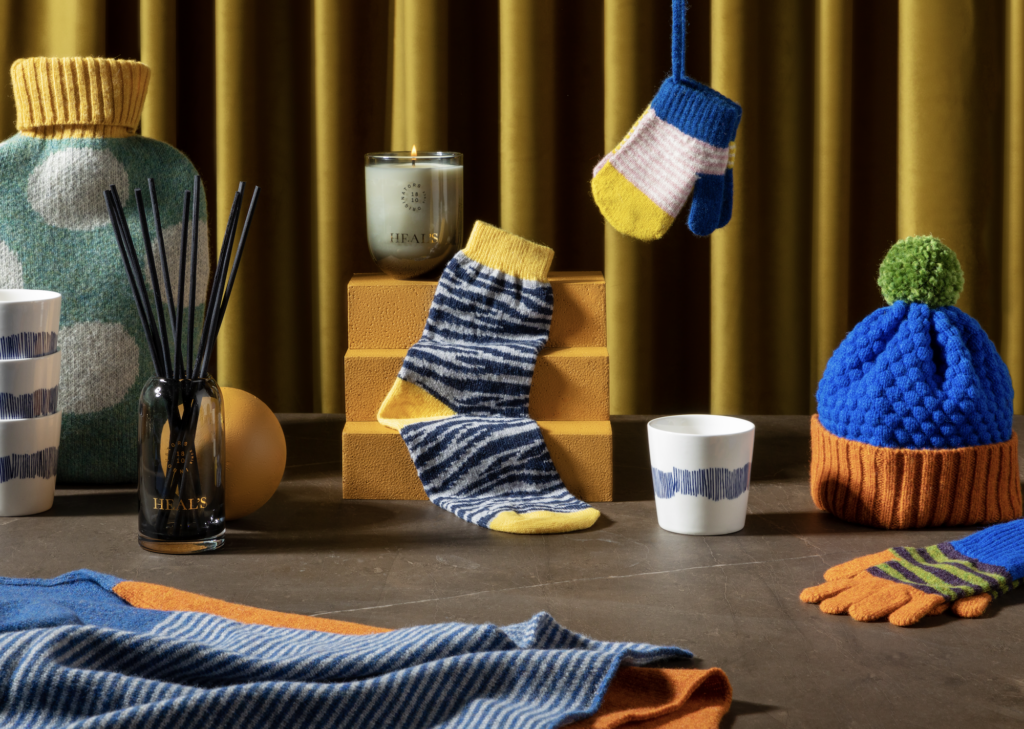 For haute homebodies
From pulling on a pair of woollen socks to slipping a snuggly hot water bottle between the sheets, there's an art to cosy, and these creature comforts have got your homebody covered. Hygge, anyone?
Buyer's pick: "Socks are a classic present and I'm always happy to get another pair. The lambswool socks by Catherine Tough in a statement zebra print are beautifully-made in Portugal and I love the pop of yellow." Hannah Thistlewaite, Senior Buyer
For discerning hot-deskers
Allow hybrid workers to adorn their spaces with a beautiful array of accessories. Stationery for taking notes in style. Carafes for pouring coffee with panache. Gourmet snacks for getting through the afternoon slump. Just call it 'al desko'…
Buyer's pick: "Not only are these covetable notebooks from Undercover made from recycled leather and FSC paper, but they come in gorgeous colours and smell amazing, too." Sabina Miller, Head of Buying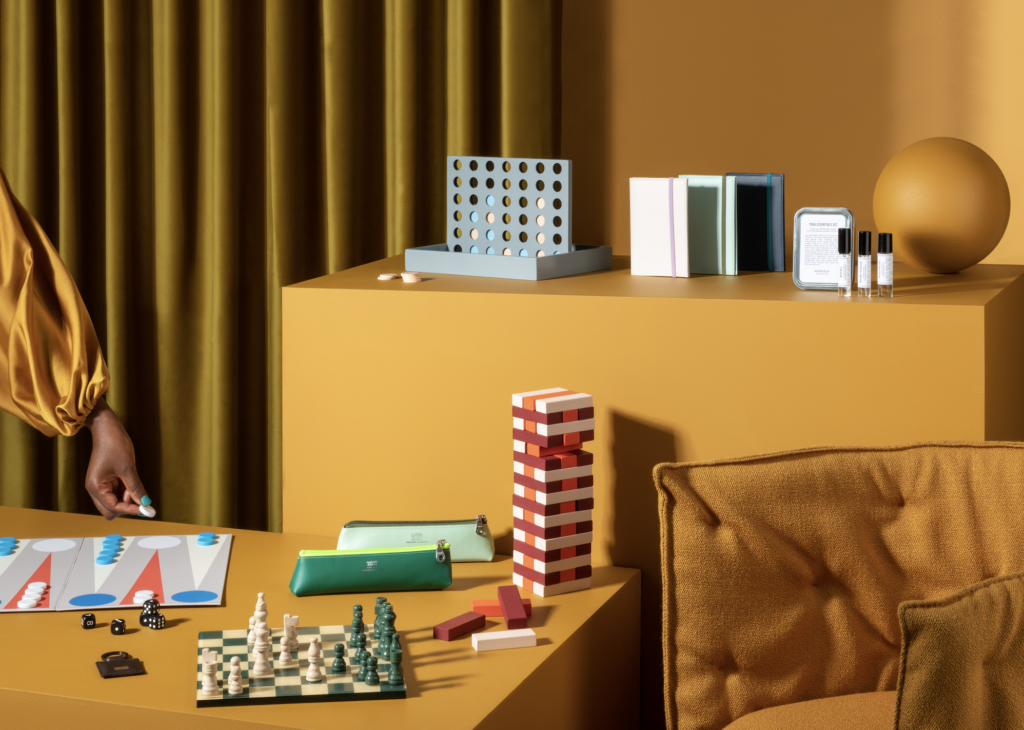 For sophisticated stockings
There are plenty of stockings to stuff over the season, so fill yours with fabulous, from gorgeous games to beauty buys, stylish stationery to travel accessories, plus more besides.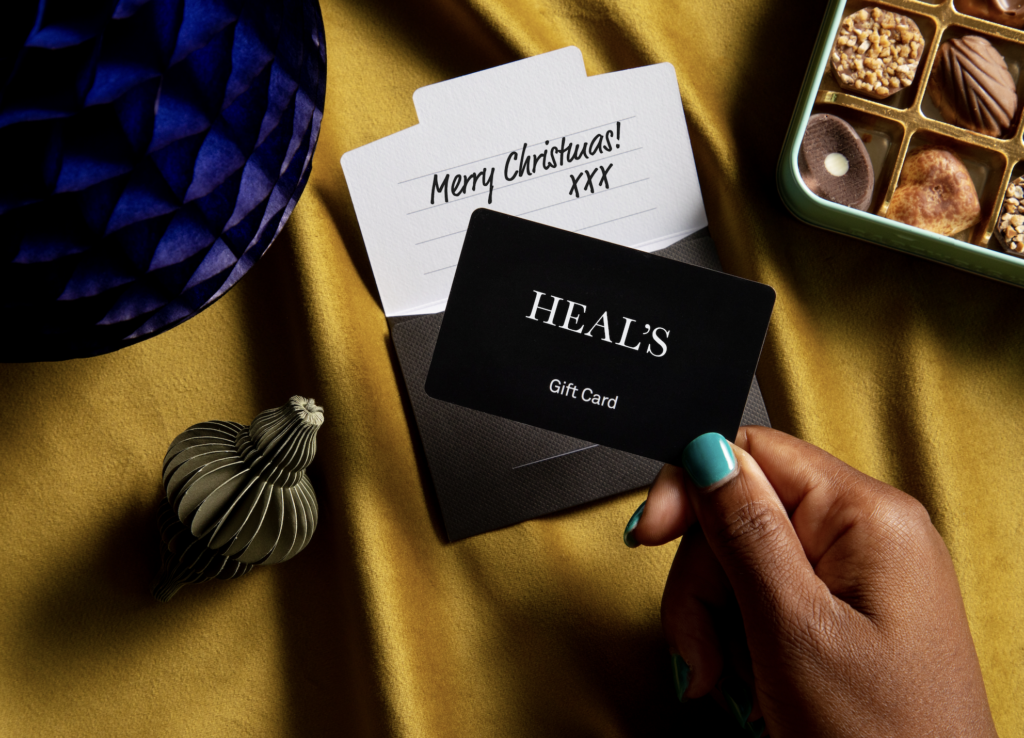 For those who have everything
When it come to those who have everything – we've all got them in our lives – a Heal's Gift Card brings comfort and joy. Simply charge it with the desired amount, add a personal note and gift in a small but perfectly-formed envelope. From furniture to accessories and lighting, the recipient is free to spend it as they choose, limited only by their imagination.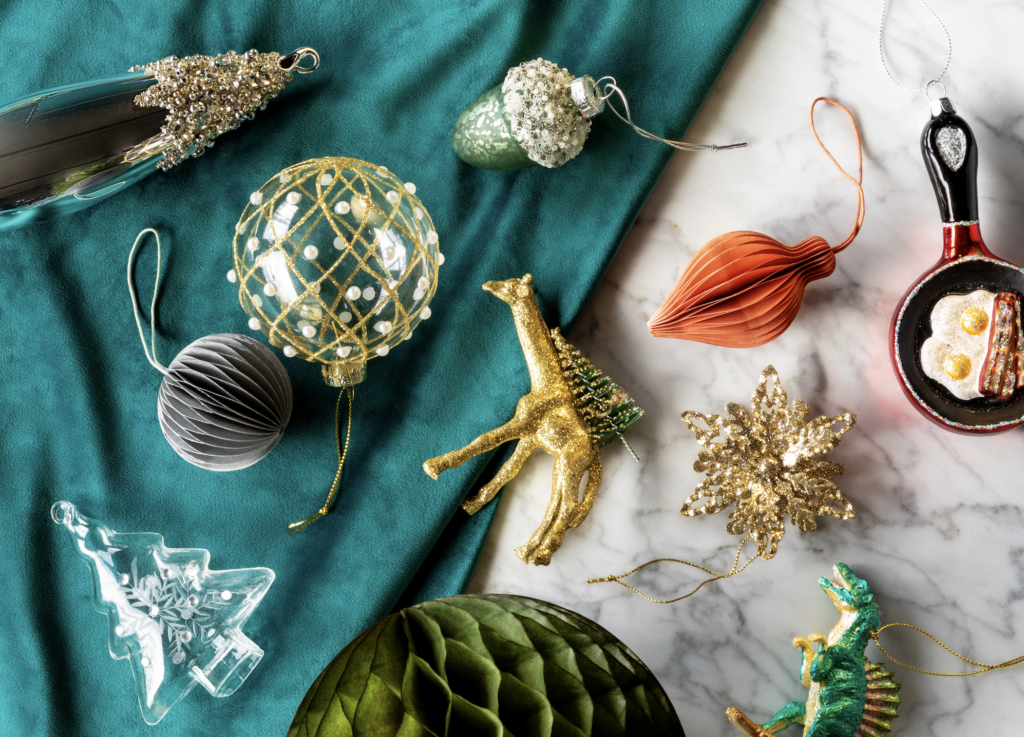 Top tip
Table presents are this year's secret Santa and are unwrapped before tucking into a festive feast. Why not bestow a bejewelled Christmas decoration on guests as a token they can treasure and hang on their tree for years to come? Everyone loves a beautifully-made decoration to add to an eclectic collection.