Bed Linen Buying Guide
Giving a fresh feel to the bedroom, all our exclusive and designer bed linen is made using the finest natural fibres. From luxurious cotton to breathable linen, there's bedding to suit every sleeper.
Types of Bed Linen
Having first opened as a mattress and bedding specialist in 1810, throughout our two hundred year history we've continued to pride ourselves on providing the finest quality bedding. Simple, understated and elegant, we offer a range of quality made designs to complement your space.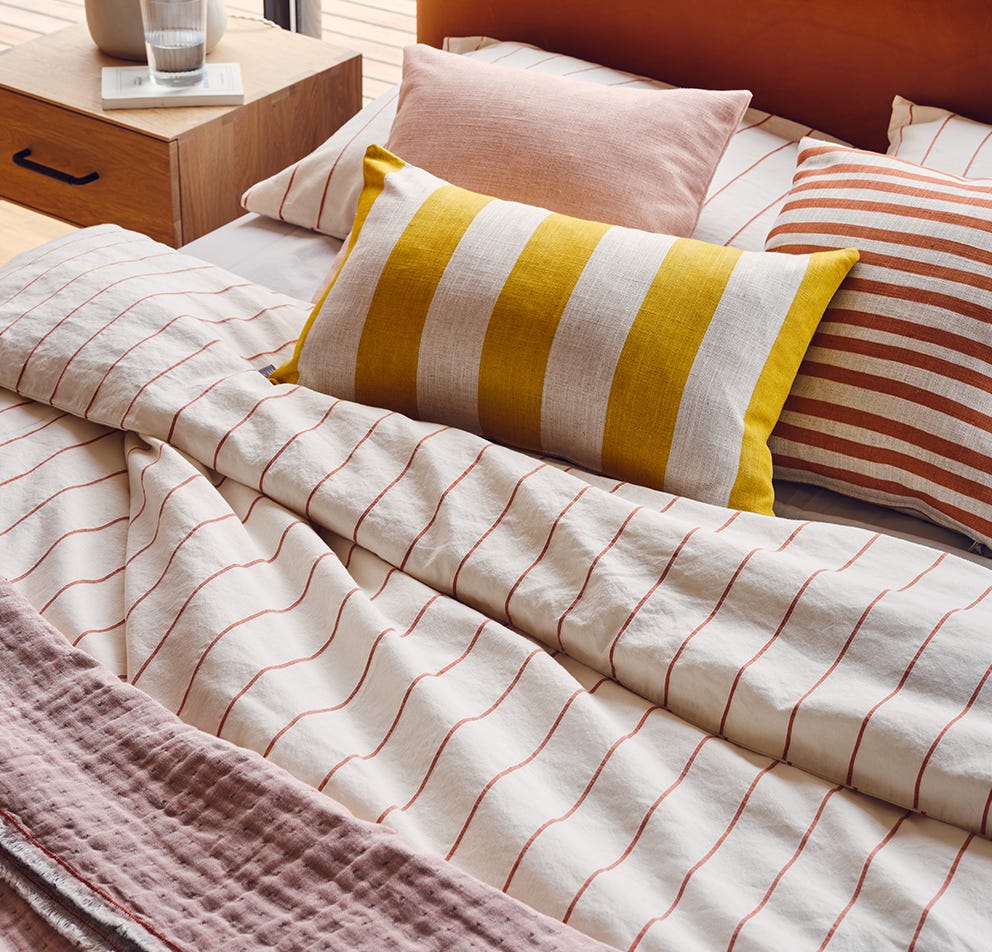 Washed cotton
The relaxed look of washed cotton provides an economical alternative to linen as well as a crisp, refreshing sleep. Low-maintenance, washed cotton does not require ironing and is an ideal choice for the summer months.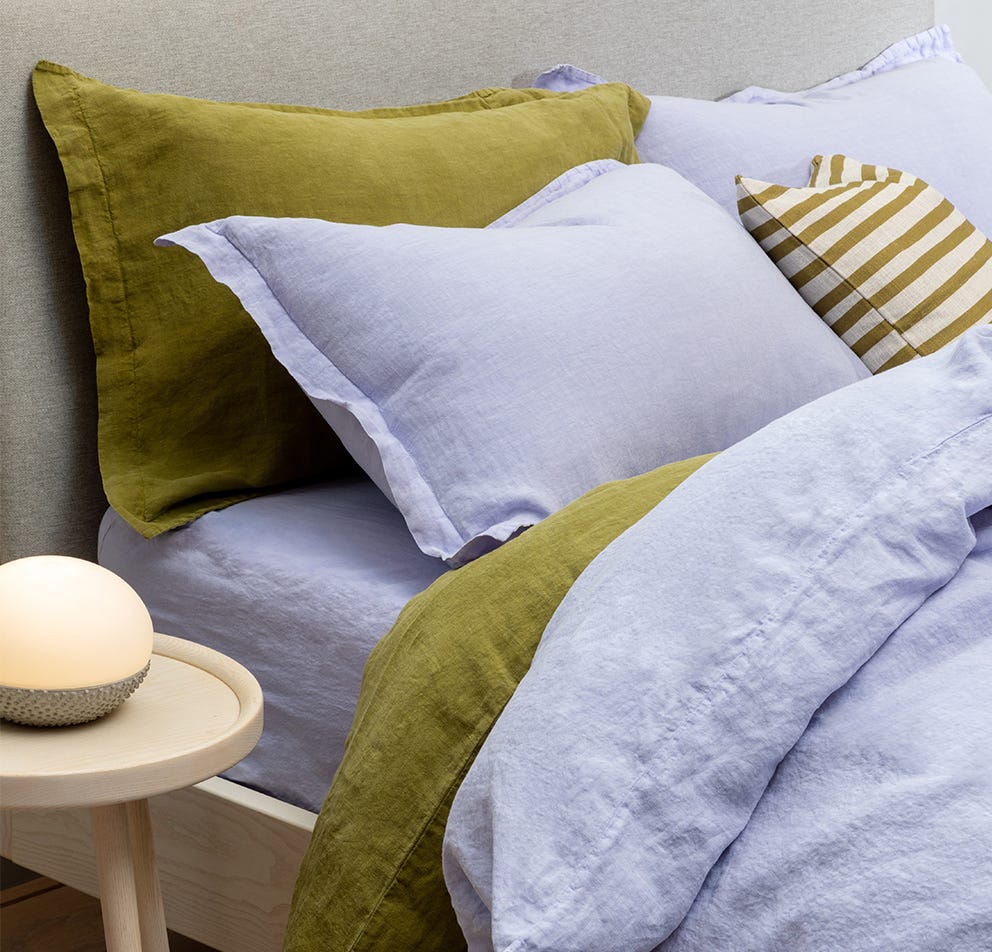 Washed linen
One of the finest fabrics to sleep in, linen is two to three times stronger than cotton lasting longer and actually softening over time.
While it may noticeably wrinkle more easily the breathable properties of linen help to regulate body temperature meaning it is great for staying cool in the summer yet can also help to trap heat on those colder winter nights.
Naturally hypoallergenic and anti-bacterial, linen is ideal for allergy sufferers. It also has a natural pH balance that helps to soften and preserve the skin.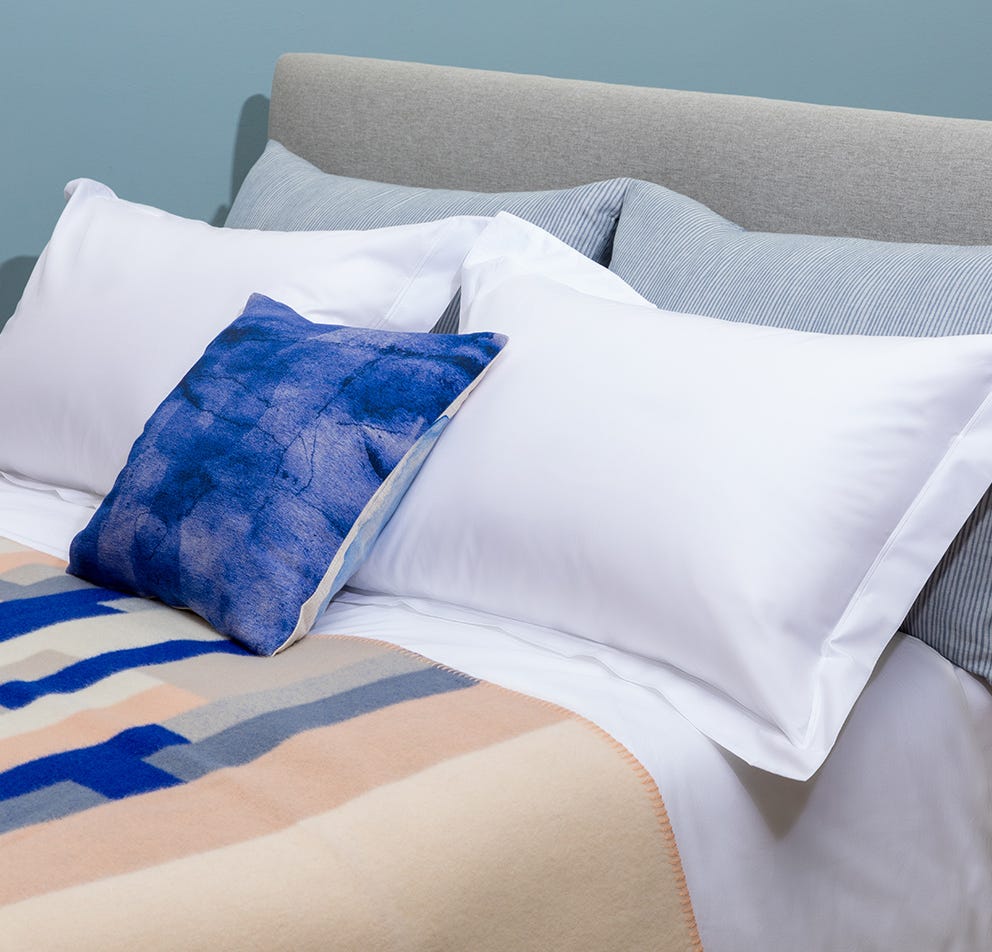 Egyptian cotton
Egyptian cotton is one of the finest types thanks to its long staple, which refers to the natural length of the plants fibre. Requiring a more complex structure than plain weaves due to the higher number of thinner threads, our Sateen weave range produces a smoother, softer feel as well as a light sheen.
All of our Egyptian Cotton Sateen range is available as either a 400 or 600 thread count.
Things to Consider
---
Thread Count
The thread count denotes the number of threads per square inch and is a good indicator of the quality of the bed linen. The higher the thread count the softer and more lustrous the fabric, as well as more durable and less prone to shrinkage.
Conventional sheets have a thread count of around 150, while higher quality sheets start at 180. Any bed linen above 200 provides a more luxurious fabric quality.
Unlike cotton, linen bedding is not classified by thread count. This, however, does not make it less luxurious with linen regarded as one of the finest and long-lasting bedding fabrics laundering better over time in comparison to a high thread count cotton.
Fabric Quality
Both the look and feel of bedding depends on the type of fabric used with specific factors including the quality of the yarn and how the threads are woven on the loom (the type of weave).​
Those in search of a more relaxed feel would be advised to go for a washed cotton or linen while the structured sheen of a high thread count Egyptian cotton is more suited to an opulent bedroom setting.
TOP TIP
Washing instructions for your specific bedding will vary depending on the design and fabric used. Check the label on each item to be certain.
---
TOP TIP
High quality fabric and decorative details set premium bedding apart. This includes decorative embroidery, Oxford borders on pillowcases and mussel shell buttons.
What style should I choose?