Bedroom furniture design should be as beautiful as it is comfortable. To help you create your dream bedroom suite, we've selected the quintessential pieces for creating a serene luxury space, offering contemporary and classic solutions for both traditional and modern tastes.

With a third of our lives spent in bed, it's important that it's a place we enjoy spending time. Quality designs that encourage rest and relaxation are the key to a good sleep night after night. Whether you're looking to update your mattress or replace your bed frame with something more stylish, rest assured that every item in our luxury bedroom furniture collection is designed with quality and craftsmanship in mind.

If your bedroom is small and cosy, explore the pieces that were designed to save you space some of our bedframes lift up to reveal hidden storage and many of our bedroom furniture pieces take up a very small footprint.


Read more
Read less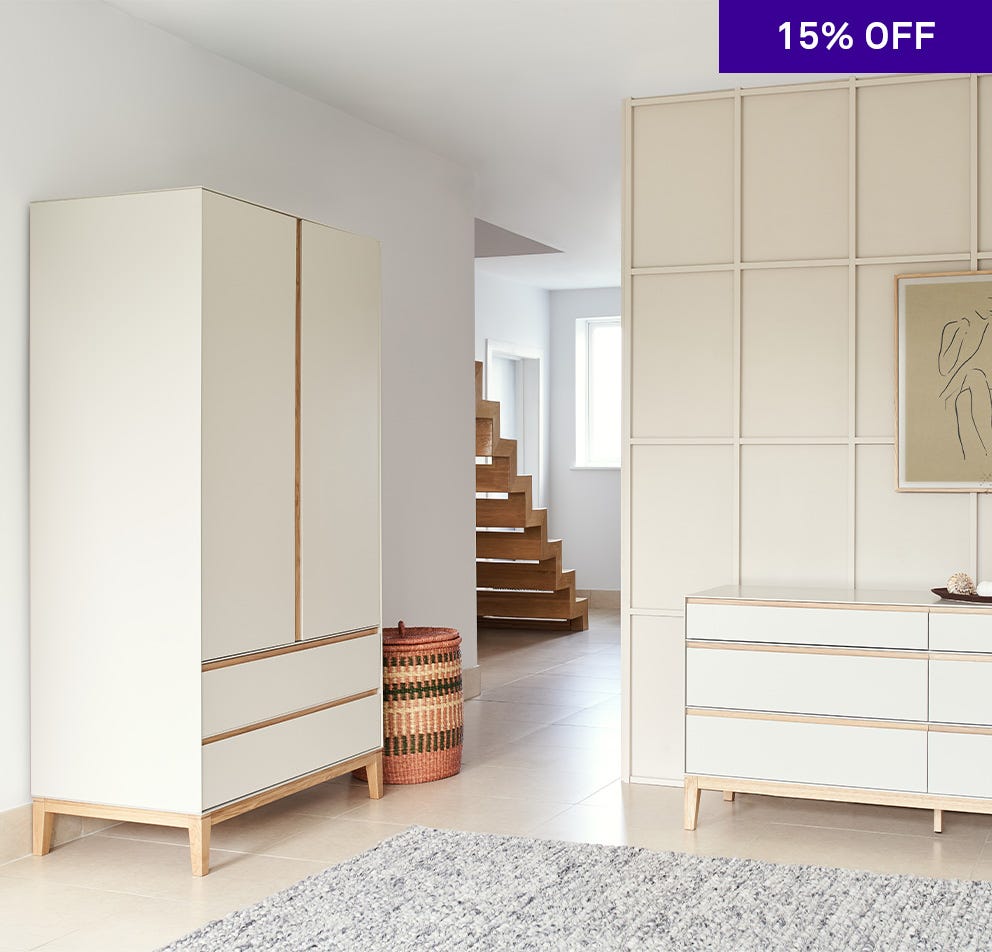 Shop Bedroom furniture
Enhance your sleeping space with our range of premium bedroom furniture, now 15% off.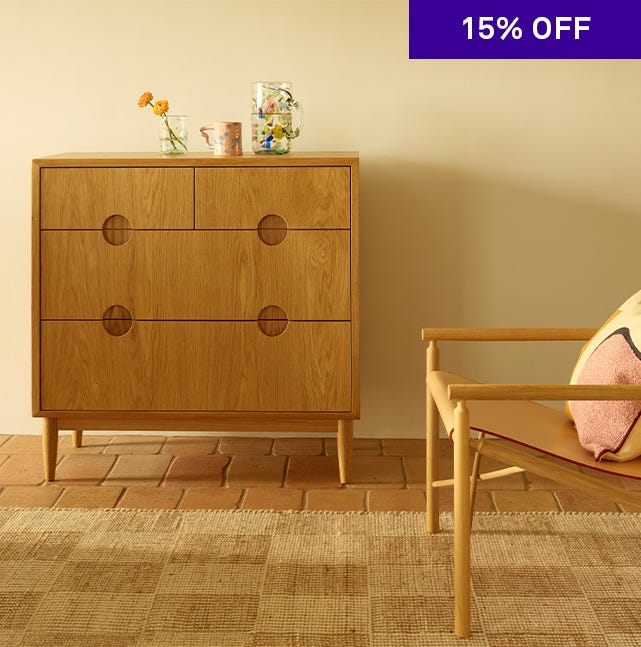 Shop Chest of drawers
From the more modern to the traditional, in an array of materials from ash, walnut and oak, you're sure to find the perfect chest of drawers to complement your bedroom, now 15% off.
Heal's has always been a destination for design that will stand the test of time. Rediscover the pieces that we consider some of our most enduring.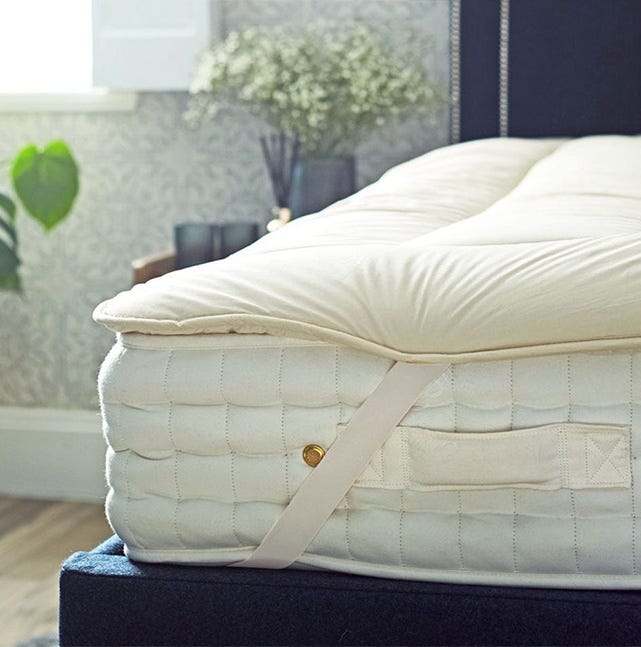 Chatsworth Mattress Protector by Wool Room
The Chatsworth Washable protector is hand-crafted from 250 gsm of traceable & machine washable British wool combined with an organic cotton outer cover to provide the most natural night's sleep.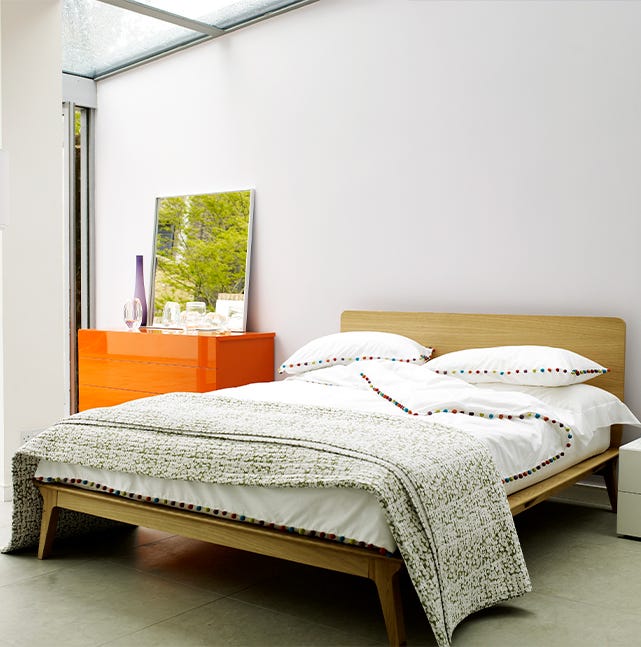 The perfect companion to the existing bedroom collection and centrepiece of the range, the Valentine Bed features tapered legs.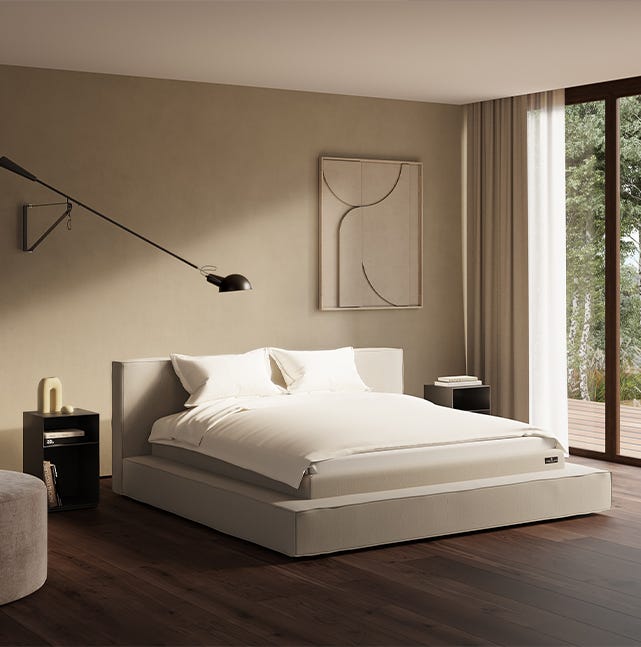 Rörö Bed Set by Carpe Diem
Discover the Rörö bed frame. A low and modern bed frame with an integrated headboard for a minimalistic and modern look in your bedroom.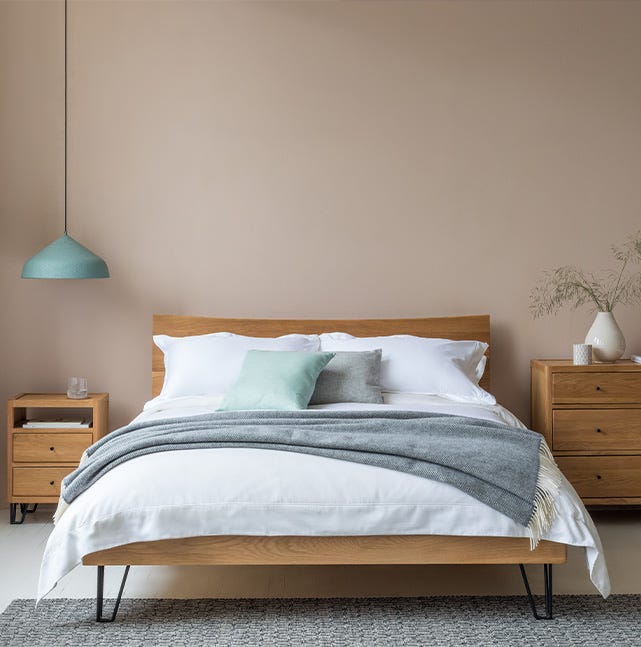 Brunel Range
Made for modern living, our best-selling Brunel Bedroom range sets industrial style against mid-century design. Pairing American Oak with powder coated steel, this collection of bedroom furniture is ideal for those short on space but big on style.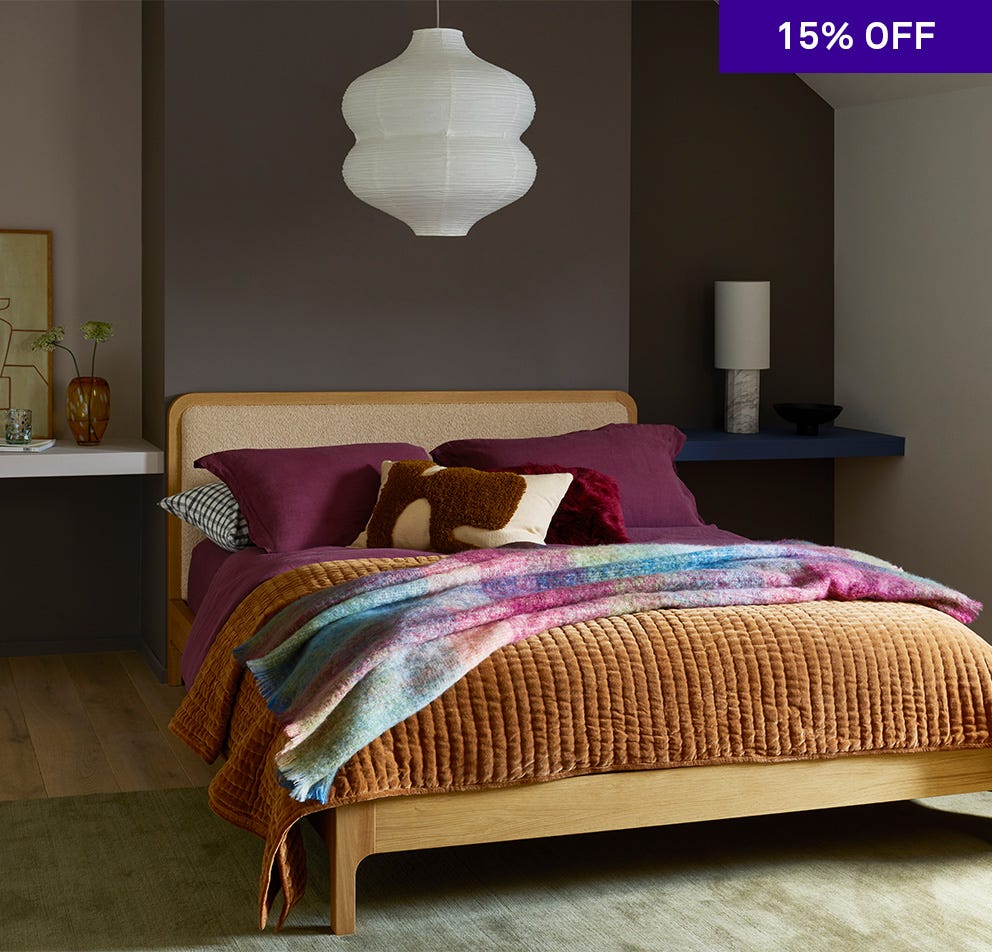 Shop Beds
Choose from a wide variety of wood and metal designer bed frames in a diverse range of colours and styles, and get a perfect night's sleep every night, now 15% off.