Every outdoor space is filled with potential, from balconies and terraces to sprawling gardens with plenty of private nooks. No matter the size, you'd be forgiven for wanting to make the most out of every corner of your garden. Garden corners offer the perfect opportunity to create a cosy and welcoming seating area, whether it's for dining, lounging or reading.
Here are 12 of our favourite garden corner ideas to help inspire your outdoor space. We've carefully hand-picked each photo to make sure you're completely inspired. Pick and choose elements of each picture to create the ultimate garden corners.
Create a corner dining area
Garden corners offer a little more protection from wind and scorching sun, making them perfect for dining spaces. We love the way they've made use of the walls in this garden inspiration. By encouraging climbing plants to scale one of the walls, the space automatically feels more natural. This design idea can also make a smaller garden feel bigger.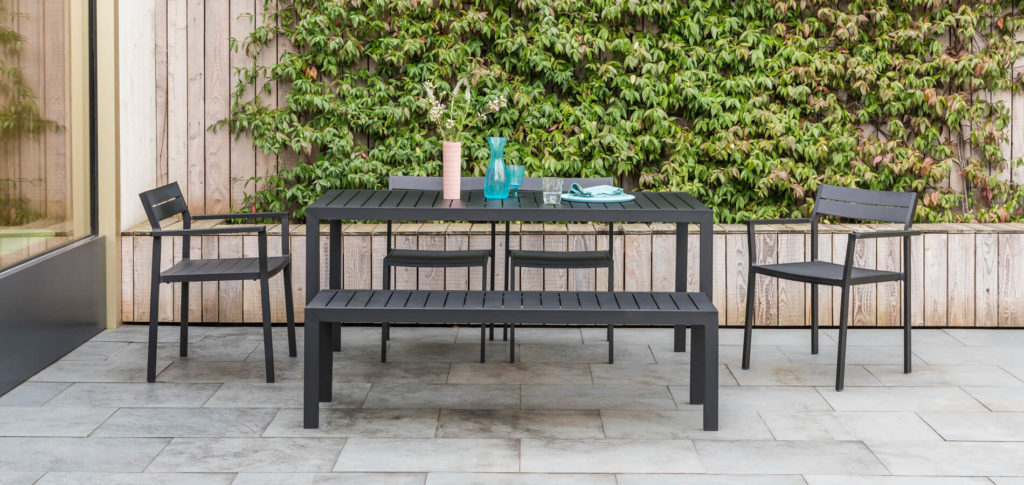 Calming garden lounge corner
Sheltered garden corners are also great for sofa areas. If there's a section that's flooded with dapped sunlight all day long, then even better. This outdoor sofa inspiration is modern and perfect for an indoor-outdoor space. Add a coffee table and scatter cushions for a sofa setup that looks just as good inside as it does in a garden corner.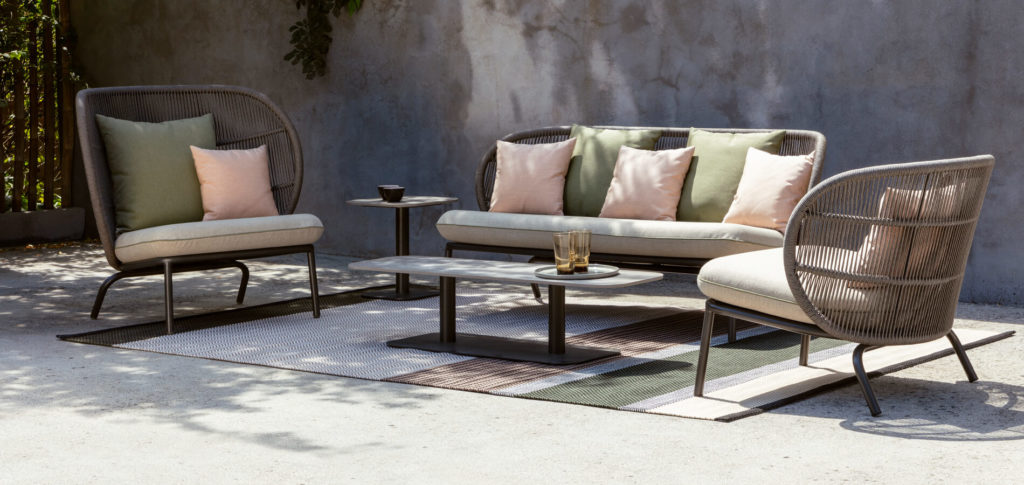 Relaxing reading garden corner
Why not escape the hustle and bustle of the house for a relaxing reading corner in the garden? Make use of smaller, awkward spaces to create a calming haven away from other distractions. We love how this Vincent Sheppard outdoor chair blends perfectly with the rest of the garden and rocks for even more relaxation. A comfortable cushion or two and this will be your new favourite spot in the garden.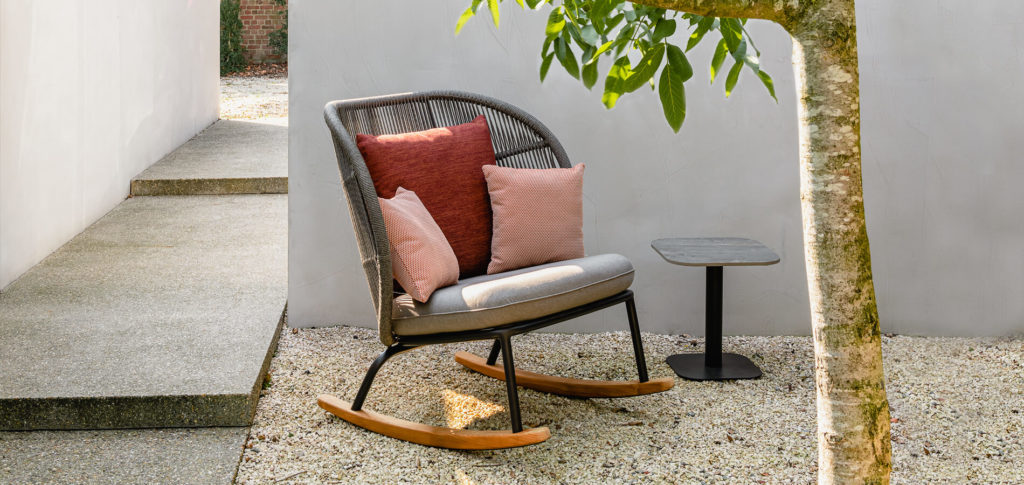 Create an intimate outdoor dining space
Festoon lights, a modern outdoor dining table set and comfortable seating makes use of an otherwise empty corner of the garden. Intimate and inviting, we'd want to eat our dinner here any night of the week.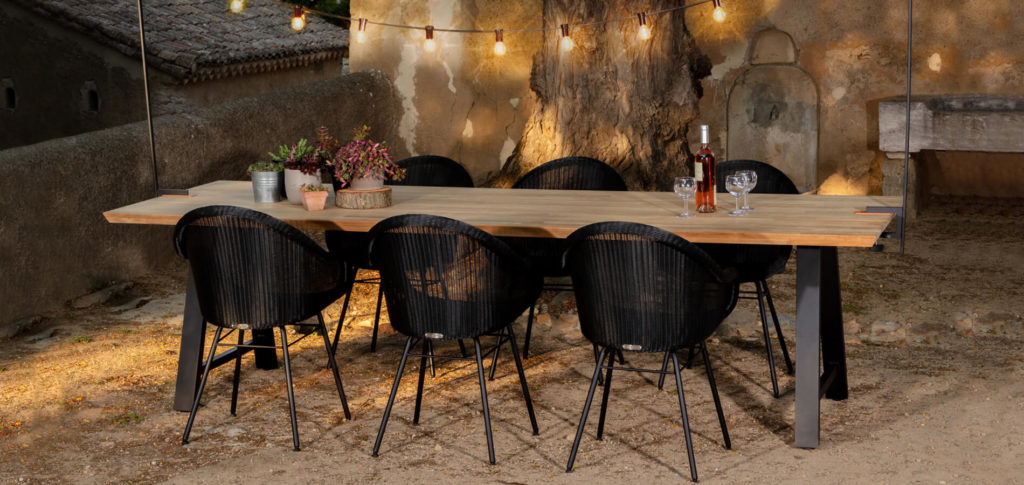 Cosy seating in a small garden corner
Swaying in a hammock underneath dapped sunlight, you'd be forgiven for thinking you're in the South of France. When the sun goes down, illuminate the garden corner with portable outdoor lights for an atmospheric ambience. Your hammock corner will be the place to be for friends and family all summer long.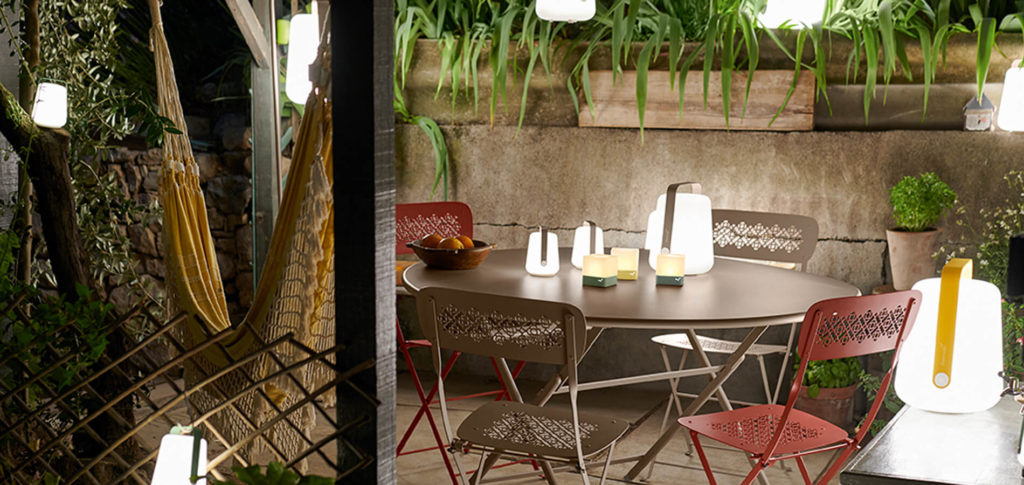 Balcony corner dining space
Small and compact, balconies are perfectly sized for cosy, intimate dining spaces. We love how this balcony corner inspiration has kept things simple whilst adding a pop of colour with red garden furniture. It takes up the perfect amount of space without overwhelming the balcony. Again, the warm glow of a portable lamp completes the space.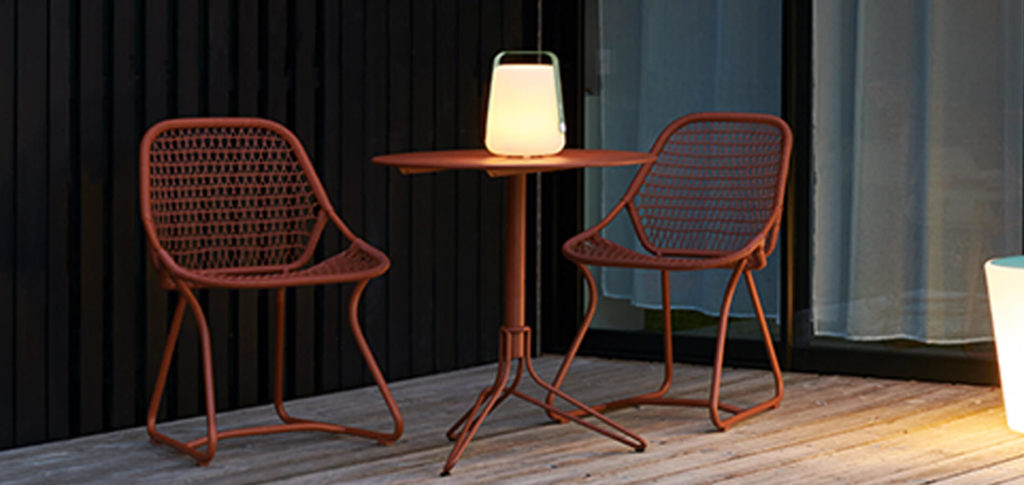 Shaded garden corner sofa area
A shaded garden corner is perfect for a sofa area, whether it's under a pergola, large tree or awning. It'll provide a welcome escape on sunny days and stay nice and sheltered when it's showering. This garden corner idea is just as modern as the house surrounding it, but wooden furniture and decking keeps it feeling outdoorsy.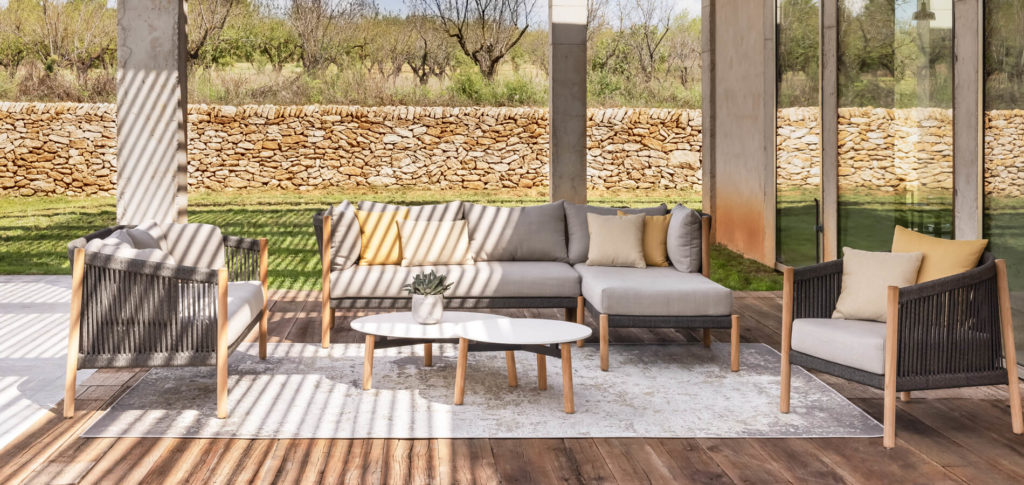 Private poolside seating area
If you're lucky enough to have a pool or water feature, then it's a great opportunity to create an atmospheric seating area. Say goodbye to plastic sun loungers and wave hello to elegant garden sofas and armchairs. With the gentle sound of trickling water and the soft rustling of plants, you'll have the ultimate garden retreat.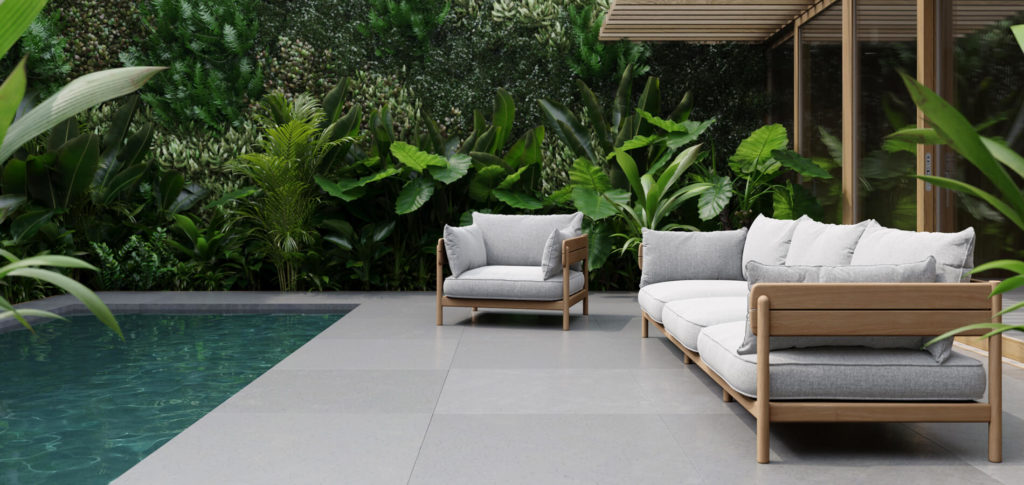 Rustic BBQ or grill space in the garden
Found down the garden path and in a private corner of the garden, this BBQ area is perfect for hosting. Offering a more unique way to cook, the best bit about BBQs like this one from Morsø is that it's portable. Meaning you can move it to any corner of your garden depending on where you need it. Illuminate with outdoor fairy lights and it'll transform into a mystical woodland space come night-time.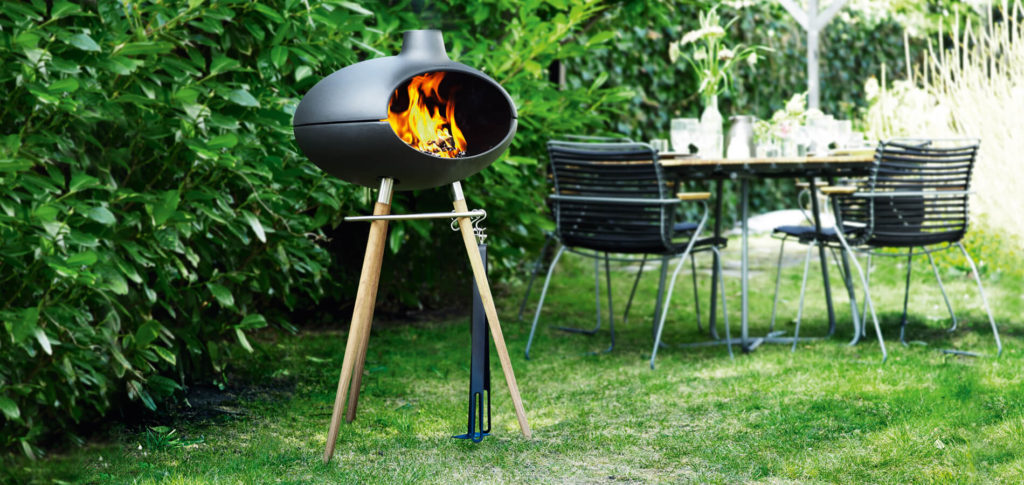 Modern outdoor dining space in a corner
Make use of sheltered corners to host delicious meals with friends or family. Minimalist modern outdoor dining furniture is timeless, comfortable and will set the scene for long al fresco meals. Add an outdoor rug to create a little more comfort underfoot and pull the space together. Plus, a string of festoon lights will help create a warm ambience come nightfall.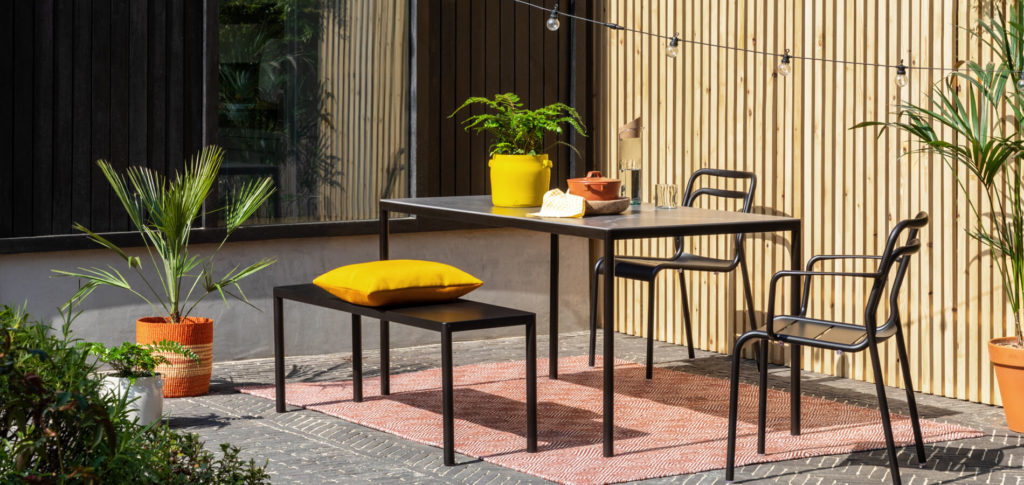 Natural garden corner space
This bright white outdoor dining table set contrasts beautifully with its natural surroundings. The minimalist streamlined silhouette stands out from the wooden cladding, long grass and dappled shade. Accessorise with throws, cushions and outdoor dinnerware to complete the look.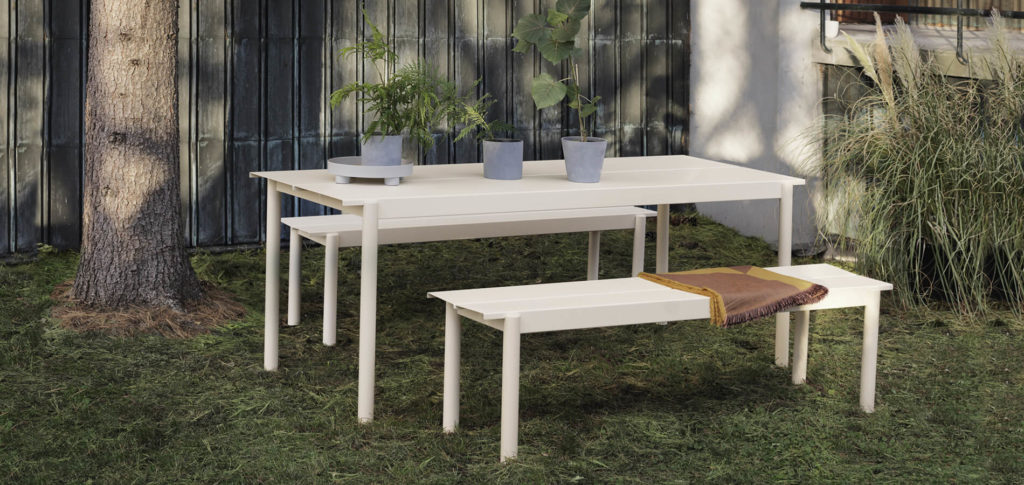 A romantic outdoor nook
Even if you don't have much space to play with, a simple bench can transform any garden corner into a romantic retreat. Opt for a modern design like this bench and accessorise with portable lighting for a versatile, stylish space. A glass of wine and a bowl of nibbles later, you'll be in paradise.
Looking to revitalise a corner of your garden in time for summer? Check out our collection of garden furniture.