Moussem empowers women artisans in Morocco by bringing their handmade, expertly crafted rugs to your home. Rugs have been woven for generations by the indigenous Amazigh people, each piece telling its own story and each style emblematic of the maker's tribe.
Moussem aims to preserve this collective heritage by sourcing directly from weavers spread across Morocco's mountainous regions, ensuring that they receive a fair price and re-establishing the craft as a viable career for these talented young women.
A Moussem rug will bring the magic of ancestral craftsmanship and give you a direct connection to the hidden soul of Morocco.
Read more
Read less

"Preserving the Amazigh (Berber) weaving craft by empowering female artisans in Morocco, we want to celebrate our collective heritage and share it with the world."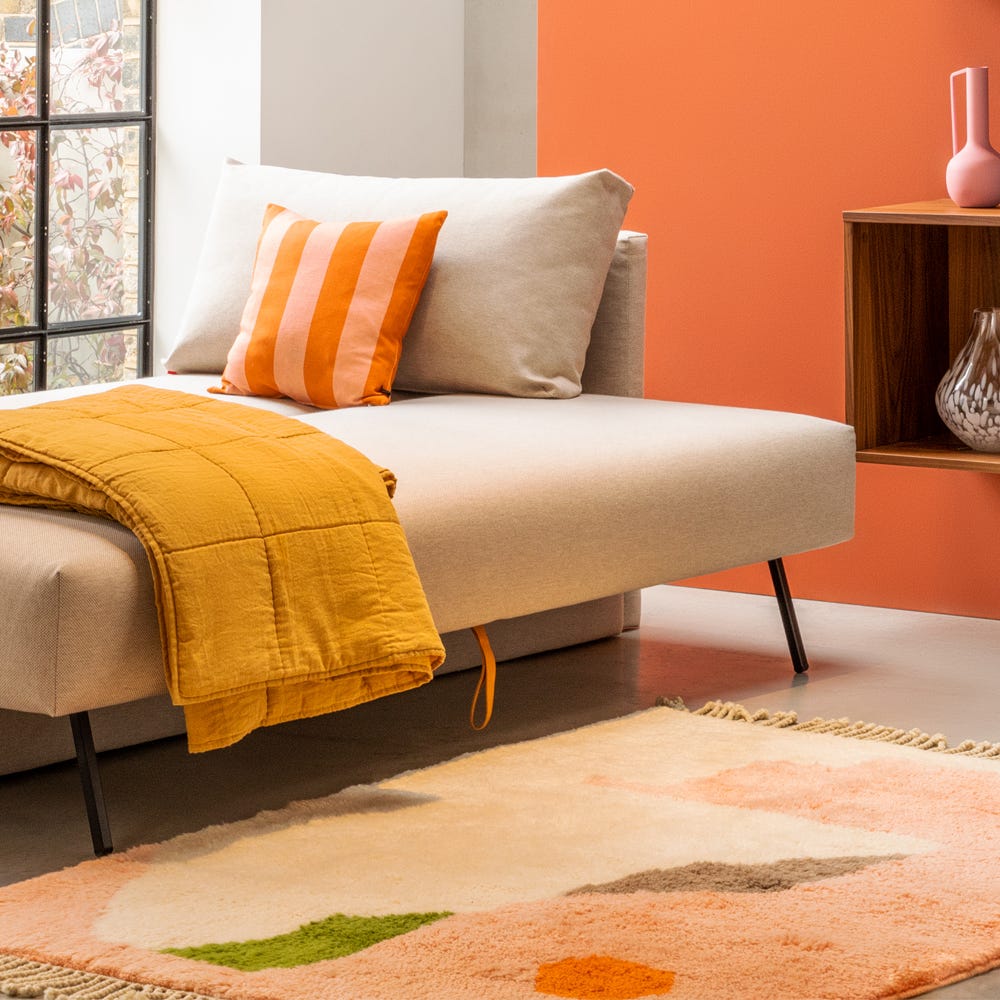 Passion for life
As Kelly Wearstler famously said "A life without colour is a life without love". Our rugs will infuse your home, big or small, with the authentic and diverse beauty of ancestral craftsmanship. Each rug was thoughtfully hand selected and tells a unique story, we believe owning a Moroccan rug is essentially the equivalent of owning a piece of history.
Dedicated to the craft
Our artisan partners work with their hands, weaving rugs with unique personalities. In their imperfections, they exude patterns, smells and textures that tell A Thousand and One stories. Our treasures are not only made to last, but age beautifully.