Heal's heritage
Over 200 years have passed since John Harris Heal founded Heal's in 1810. That's right, in the same year that Beethoven composed Für Elise and King George III was declared insane, our first store doors opened at 33 Rathbone Place. So began a centuries'-long fascination with quality design.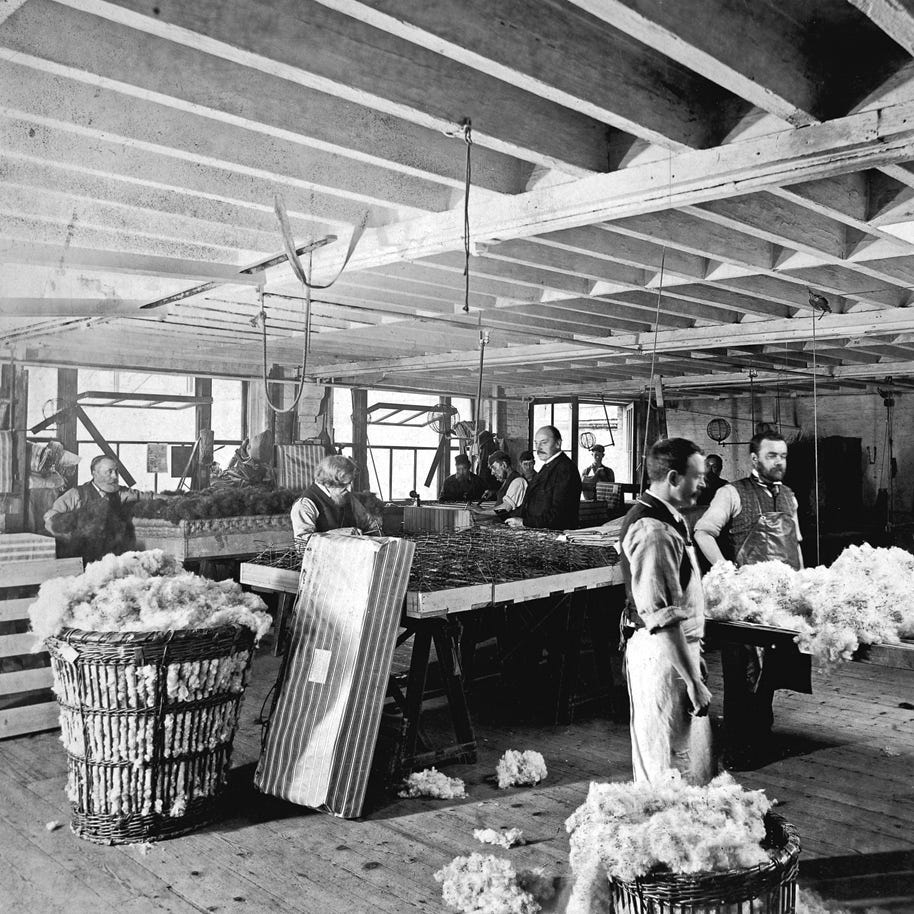 A history of innovation
Ever the innovator, Heal's was the first brand to introduce French-style feather-filled mattresses to London's homeowners. Similarly, years later, Heal's was one of the first retailers to place adverts on book jackets. Later, Ambrose Heal Junior's Arts and Crafts furniture was so different from the Queen Anne style of the time that the shop's salespeople deemed it 'prison furniture'.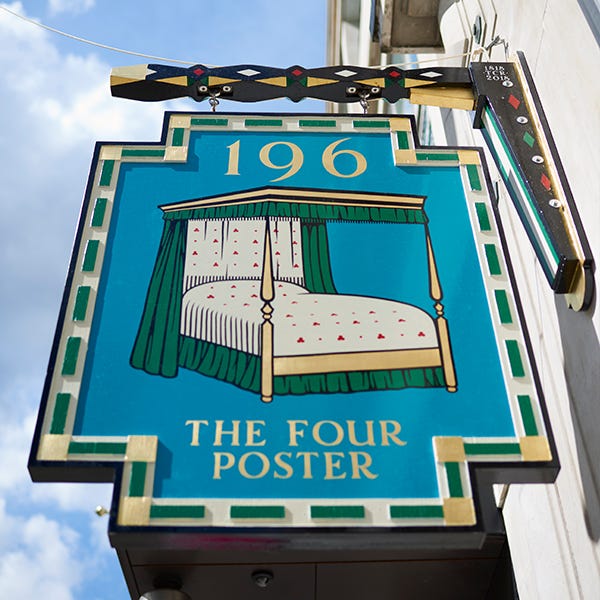 Trend-setters
Our Tottenham Court Road store has been on the forefront of design for years. In 1917, you could climb the architecturally renowned Cecil Brewer staircase to find the forward-thinking Mansard Gallery which proudly exhibited Modigliani's then-shocking artwork. The 'sign of the four poster' that still hangs outside the store was known as a familiar meeting place for Londoners.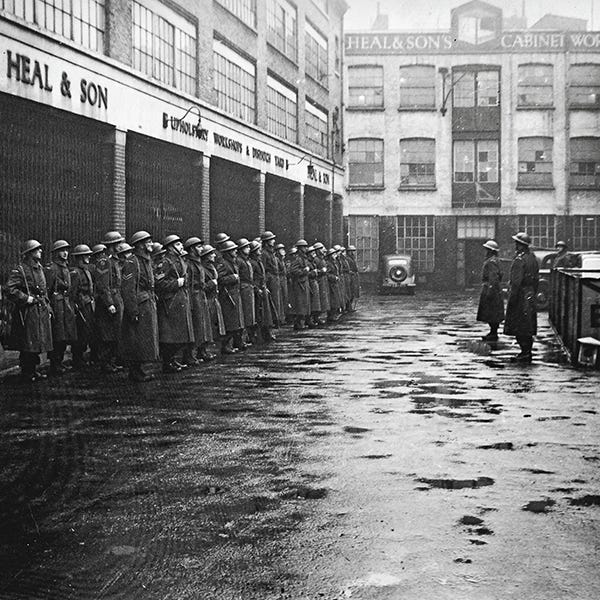 Did you know?
When the Second World War broke out in 1939, Heal's workshops swiftly adapted to support the war effort. Our machinists turned their hands to sewing parachutes for 47.5 hours a week. Years later, peacetime meant we could transform this expertise with textiles into Heal's Fabrics.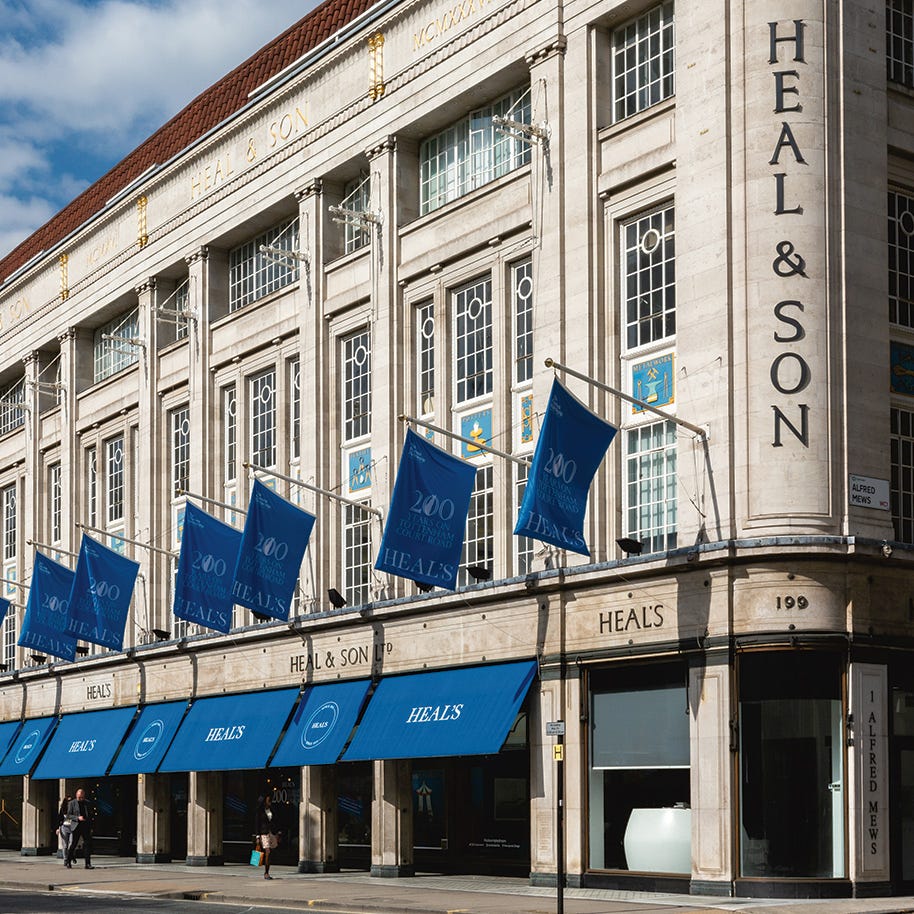 Heal's Today
Today, Heal's continues its legacy of supporting great design. With stores based across the UK, we're proud to showcase established brands as well as new and emerging designers. In 2004 we launched the annual Heal's Discovers collection. The collection promotes the innovative work of new designers and its alumni includes the likes of John Reeves, Anthony Dickens and Sebastian Cox. Our hope is that continuing to champion and commission emerging design talent will lead to a truly innovative collection.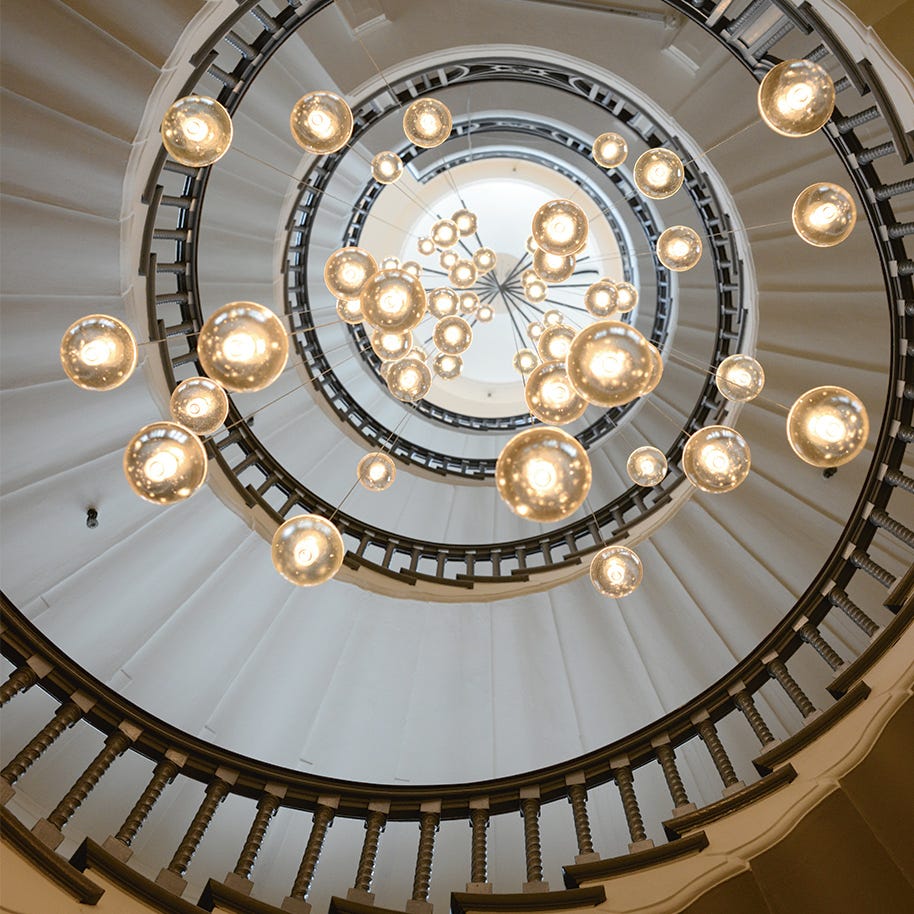 Visit us on Tottenham Court Road
Our Tottenham Court Road showroom continues to be our flagship store, with regular changes made to enhance the shopping experience. In 2013 it even underwent extensive refurbishment to restore the iconic Cecil Brewer staircase to its former glory. The addition of a bespoke Bocci chandelier cascading down the centre of the spiral staircase highlight's our ongoing eye for innovation.
---