Carl Hansen & Søn Furniture
Carl Hansen & Søn is proud to showcase over a century's worth of Danish design classics. Founded in 1908 by Danish cabinet maker Carl Hansen, the brand remains faithful to its design philosophy of producing sustainable furniture of enduring beauty.
Read more
Read less

Every piece comes with a story
"Timeless beauty, comfort, craftsmanship and sustainability are so deeply ingrained in all our furniture works that only sight and touch are required to understand and fall in love with them".
Knud Erik Hansen, CEO & owner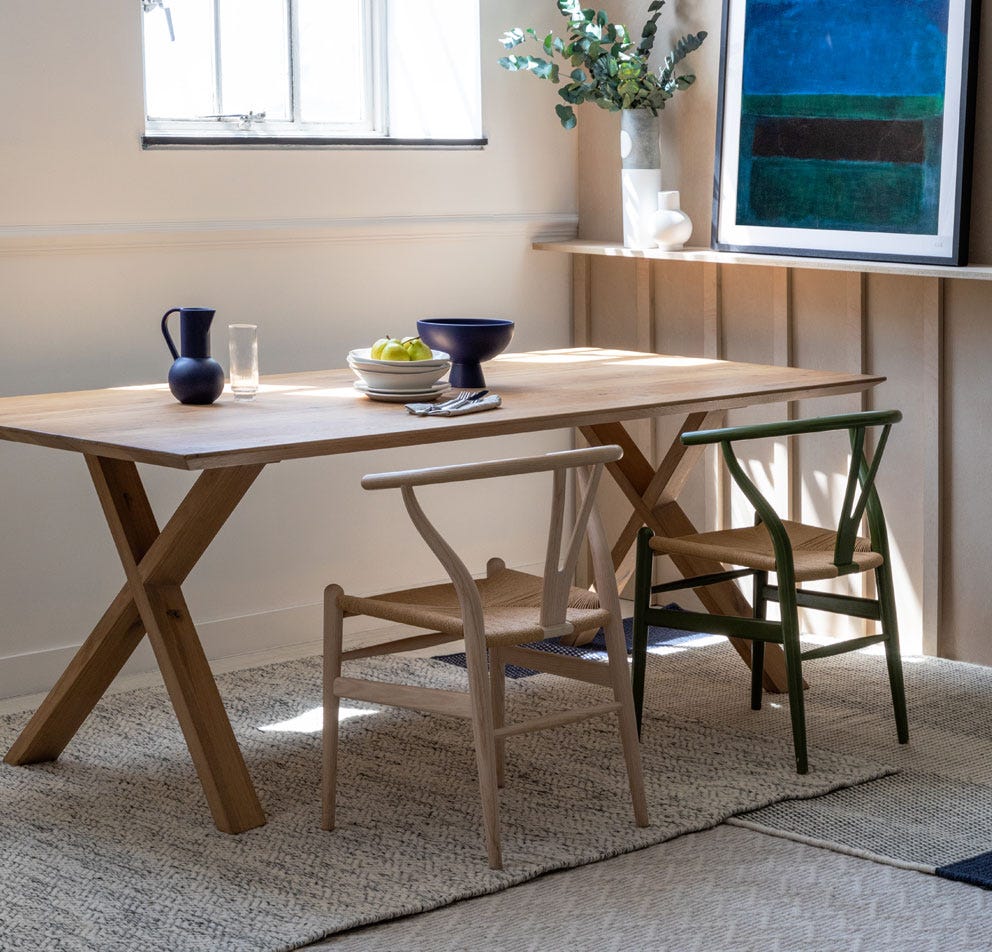 Crafting modern design for over a century
At Carl Hansen & Søn we believe that iconic design is a combination of simplicity, aesthetics and functionality brought to life through skillful work with the highest quality materials.
Passionate Craftsmanship
Through the years, Carl Hansen & Søn has maintained a strong focus on preserving Danish design classics while continuing to expand our collection to represent influential new designers. Our goal: to gather the best, most iconic modern furniture designs under one roof.