Velvet is one of the world's most luxurious fabrics with its smooth texture and subtle sheen. It's been a fixture on catwalks and in our homes ever since it first reached Britain. The original velvets were crafted using silk, making them incredibly expensive and only available to nobles for centuries. Even today, the techniques needed to craft silk velvet make it an incredibly costly addition to your soft furnishings. That's why upholsterers often turn to cotton and polyester velvet as an alternative. Each type of silk offers different qualities, making them suitable for different types of upholstery. Read on to find out more about the best velvet fabric for upholstery…
A brief history of velvet
Velvet is a fabric with plenty of heritage. The ancient Egyptians made a similar style fabric as long ago as 2000 BC. To create it, they used process that isn't too different to the ones we use today to make velvet. However, ancient Egypt isn't alone in its claim to fame in the history of velvet. In fact, Iraq and China are also two of the first producers of velvet in the world.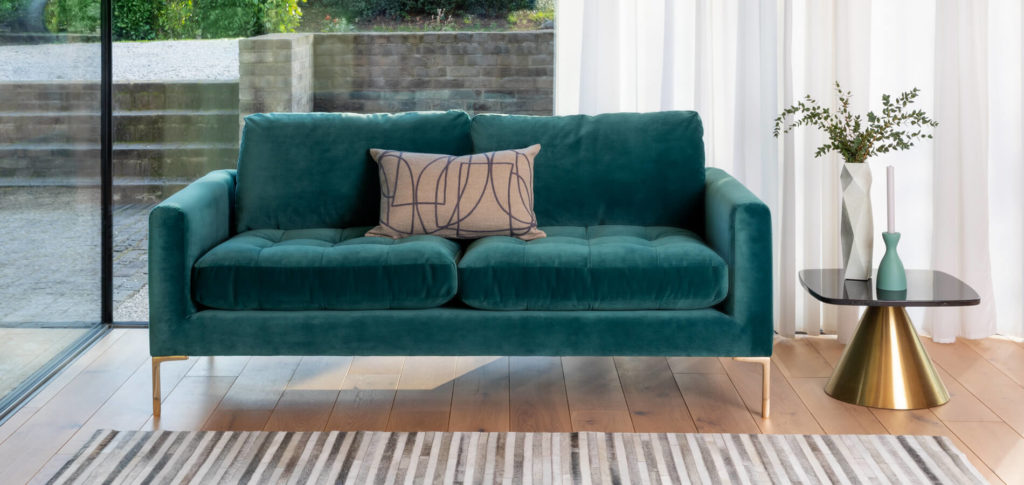 Once trade was established and velvet reached the Mediterranean shores, it became an instant hit in Europe, particularly in Italy. Italy became a dominant producer in velvet during the Renaissance and after the industrial revolution it became cheaper and more widely available. That's how velvet became a staple in our soft furnishings and on the catwalk.
Different types of velvet upholstery
Velvet upholstery has been a favourite in interior design for years. Even today, it's still the go-to for designers looking to add a little lustre and finesse to homes. With a soft, plush texture, it's great at creating a cosy ambience in living rooms, bedrooms and dining areas.
The best velvet fabric for your upholstery will change depending on how much it'll be used. In busy homes, a more durable velvet is normally needed, whereas furniture that's used less needn't be quite so hard wearing. Read on to discover the best velvet fabric for upholstery in different homes.
Silk velvet
Best for: sophisticated living rooms
Silk velvet is beyond a doubt the most luxurious option when it comes to velvet upholstery. It has a truly refined texture and a beautiful sheen that's hard to replicate. It's made by weaving two layers of silk on top of one another before being joined by a second silk thread. When the layers separate it creates the smooth velvety texture we love.
Compared to other velvets, silk velvet tends to have a lower Martindale rub count, the scale that measures the durability of fabrics. That means it isn't always the right choice for higher use rooms. So, we recommend considering silk velvet upholstery if your furniture's in a space that isn't subjected to kids and pets clambering all over it.
Polyester velvet
Best for: busy family homes
With a similar luxurious finish to silk velvet, polyester velvet is a more cost effective and durable option for upholstery. It's made using similar techniques to silk velvet but using high-quality polyester instead. This hard-wearing fabric resists fading and is often water and stain resistant.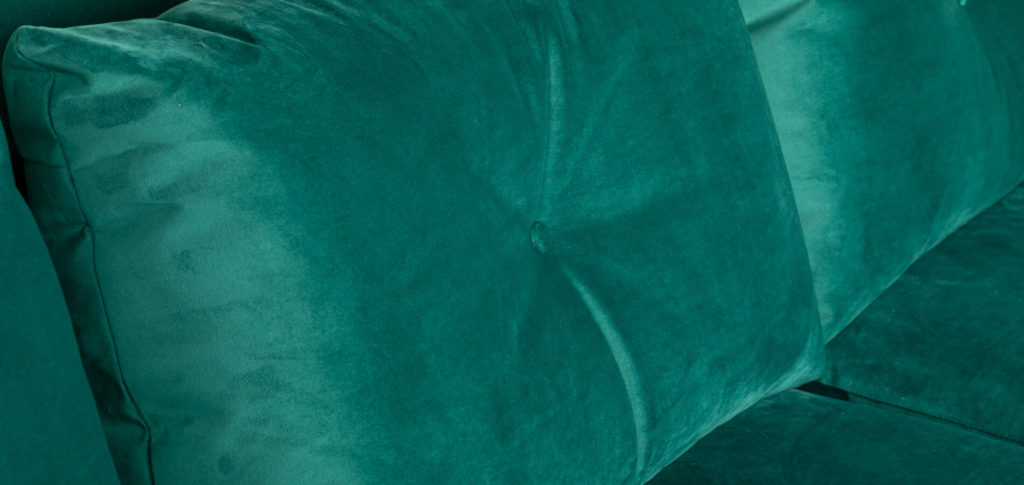 Polyester velvet also tends to have a particularly high Martindale rub count. For example, our own Smart Luxe velvet has a rub count of 100,000. That makes it strong enough for commercial use where it's perfect for the most heavy-duty settings.
So, whilst polyester velvet is made using synthetic fibres, it's super durable and bound to last well. We reckon it's perfect for busy family homes or households where pets climb on the sofa.
Cotton velvet
Best for: well-used sofas
Cotton velvet also offers a much more durable alternative to silk velvet. It's got the same subtle glint when it catches the light, and a matte finish that stays when brushed back and forth. Over the years cotton velvet upholstery develops a subtle patina that makes it unique to your home.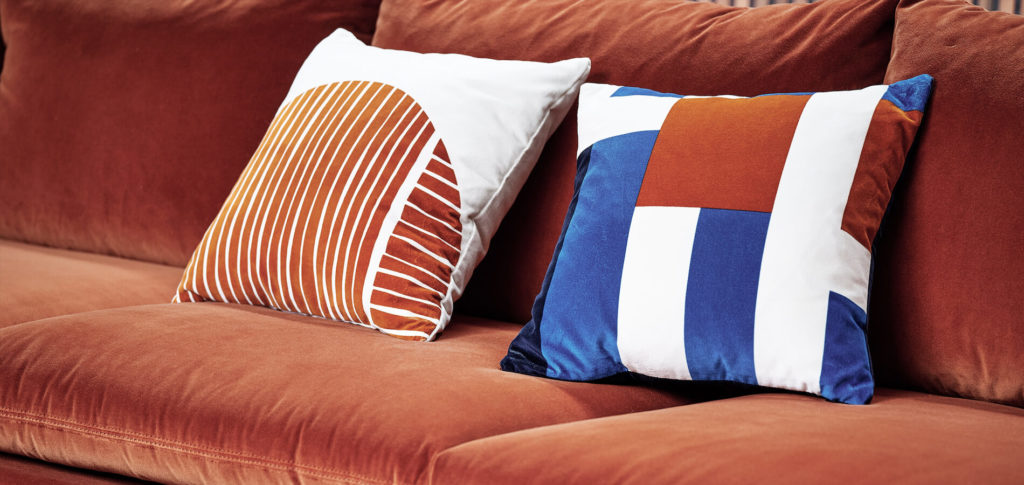 This patina doesn't change the fabric's durability, as cotton velvet is robust with a rub count of over 60,000. That makes it perfect for well-used living rooms or dining spaces.