Our Design Masters are the brains behind some of the world's most celebrated furniture icons. Their designs are timeless classics and found in homes across the globe.
Charles & Ray Eames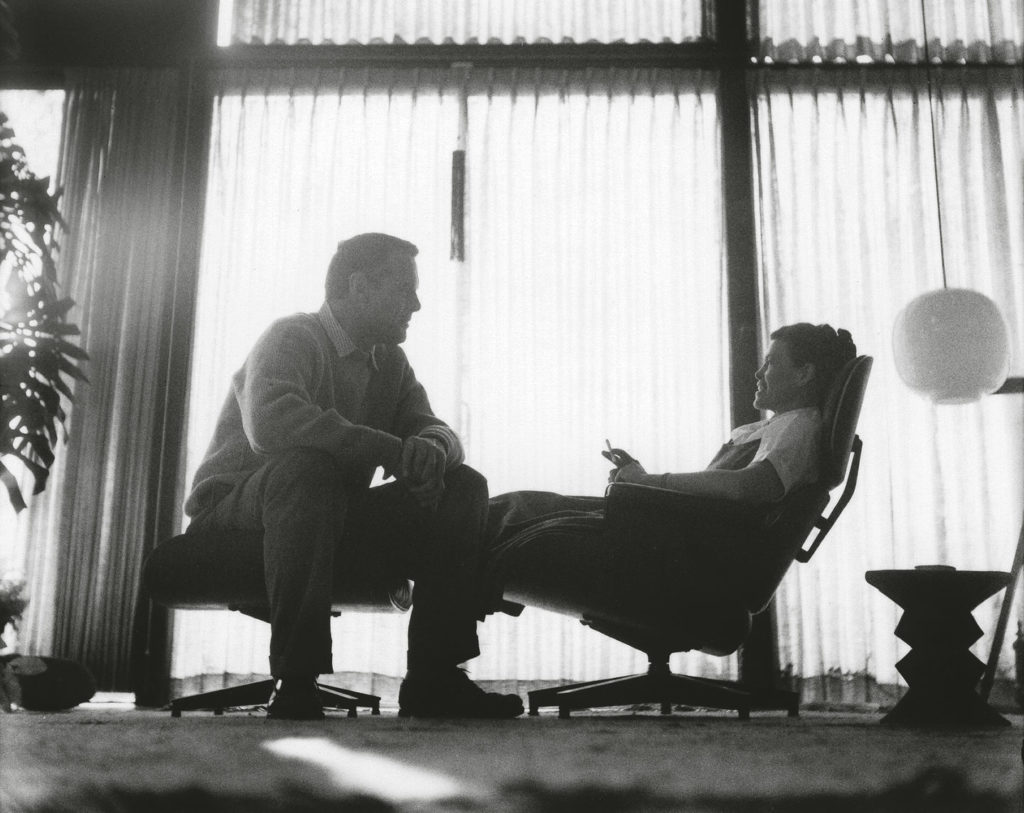 Visionaries of design, Charles and Ray Eames produced countless classic pieces of furniture and home accessories, all of which feel as fresh and modern today as they did over four decades ago.
"What works good is better than what looks good because what works good lasts."
"When you think about design as the bringing together of a number of materials and parts, letting them interact—and not as the expression of your own personality—the demand must be made that it answers the purpose, no matter how complex."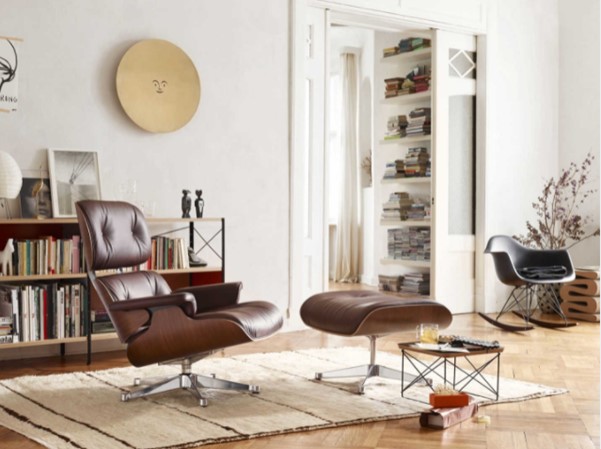 901," the Eames Office's physical workspace, further enabled the iterative, hands-on design process of Charles, Ray, and their staff. The presence of film darkrooms, an extensive library, an organized slide archive, tooling, and ample workspace allowed for projects to develop with ease. When the Eames Office faced a new challenge they were not equipped for at 901, the staff would approach the task with great energy and curiosity until they could manage it internally.
Charles often advised, 'innovate as a last resort,' ironic because Charles and Ray became known for their freshness, invention, and yes—innovation—of their work. But to them, such qualities were only a means to an end, not an end in itself. The danger of any innovation was the chance of losing the wisdom that had gone into the development of the idea to that point."

When approached about the Lounge Chair and Ottoman design process, Charles was asked, "Did you think of the Eames chair in a flash?" His reply? "Yes, sort of a 30-year flash." For decades within the Eames Office, knowledge and experience continuously built upon previous projects, materials were seen for their inherent worth, and iteration honed all ideas into a practical form.

"Charles and Ray had a deep respect for the effort that had gone before," wrote a grandson of Charles and Ray in An Eames Primer. "It was not a matter of avoiding work, but rather avoiding the pitfalls of pursuing overtly for its own sake. Charles often advised, 'innovate as a last resort,' ironic because Charles and Ray became known for their freshness, invention, and yes—innovation—of their work. But to them, such qualities were only a means to an end, not an end in itself. The danger of any innovation was the chance of losing the wisdom that had gone into the development of the idea to that point."
Eero Saarinen
After Eero Saarinen joined the Knoll design team in the 1940's, he spent the next 15 years designing many of the most recognisable Knoll pieces, including the Tulip chairs and tables, the Womb chair, and the 70 series seating collection. Eero took a sculptural approach to furniture design, building hundreds of models and full-scale mock-ups to achieve the perfect curve, find the right line, and derive the most pleasing proportions.
"Always design a thing by considering it in its next larger context; a chair in a room, a room in a house, a house in an environment, an environment in a city plan."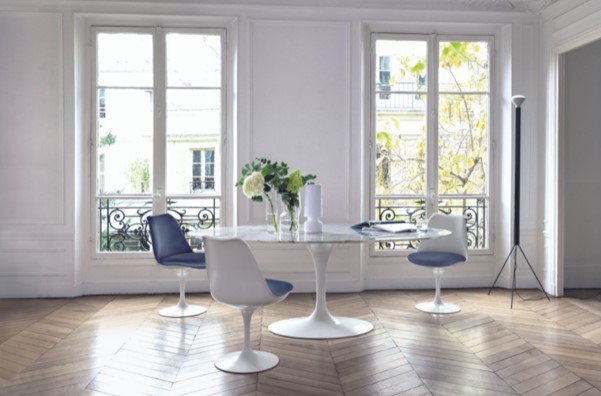 "To me the drawn language is a very revealing language: one can see in a few lines whether a man is really an architect."
"The purpose of architecture is to shelter and enhance man's life on earth and to fulfill his belief in the nobility of his existence."
George Nelson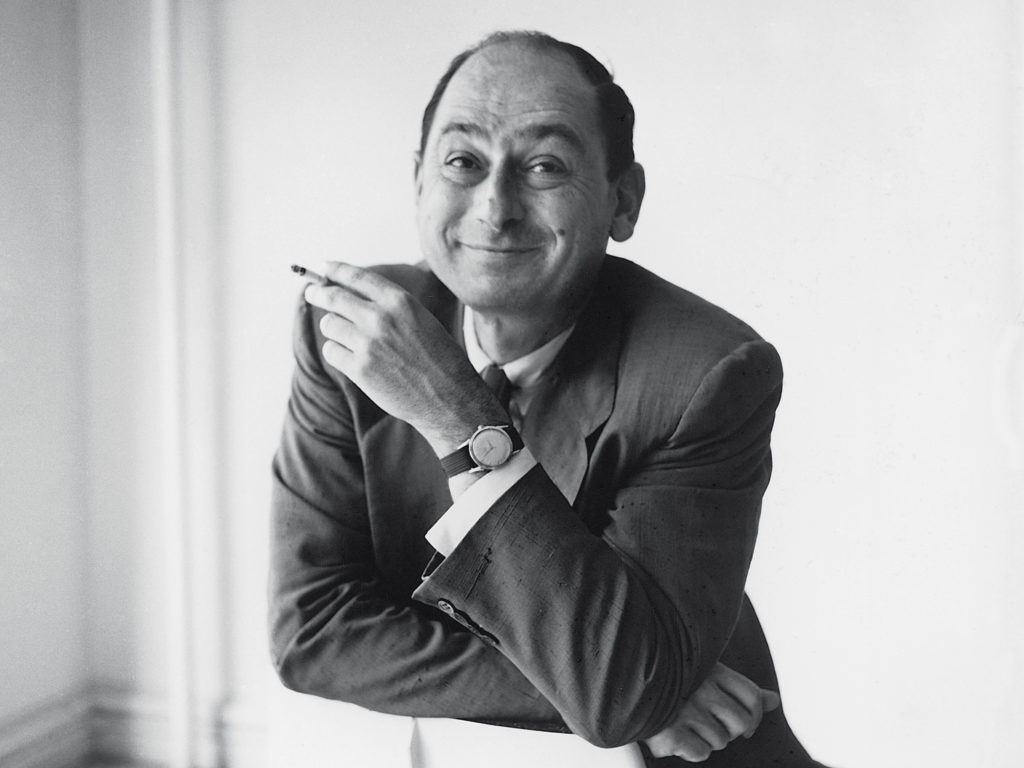 George Nelson was a key figure of American design who created countless products and objects, some of which are now regarded as icons of mid-century modernism.
In 1947, the American designer George Nelson was commissioned to create a collection of clocks. Nelson analysed how people used clocks and concluded that they read the time by discerning the relative position of the hands, which made the use of numbers unnecessary. Furthermore, since most people wore wristwatches, he assumed that clocks had become more of a decorative element for interiors.
These ideas provided the basis for the first collection of 14 timepieces, consisting of a completely new style of wall clocks and compact table clocks, which were launched on the market in 1949. Although the models all shared one common feature – the absence of numbers – the diversity of their shapes, colours, materials and designs could hardly have been greater.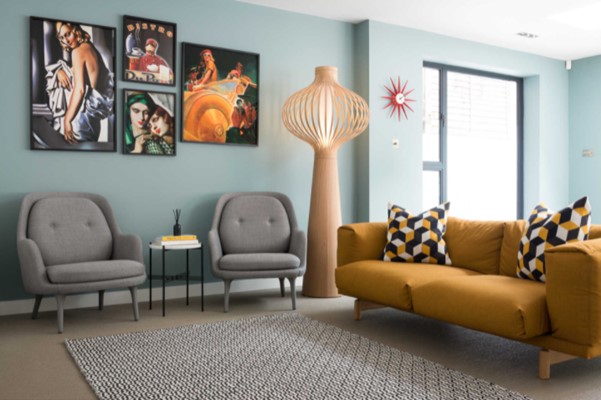 In the 35 years that followed, the designers at Nelson Associates conceived more than a hundred different clock models: wall clocks, portable table clocks and built-in clocks. After Nelson's death in 1986, his archival estate, encompassing roughly 7400 manuscripts, plans, drawings, photographs and slides dating from 1924 to 1984, was acquired by the Vitra Design Museum.
Vitra began reissuing the Nelson Clocks in 1999 and continues to expand the collection with new pieces from time to time. The Wall Clocks come in diverse shapes and materials. Equipped with high-quality quartz movements, they offer a refreshing alternative to conventional clocks – including a wide selection of different designs to suit almost every taste and fancy.
Greta Magnusson-Grossman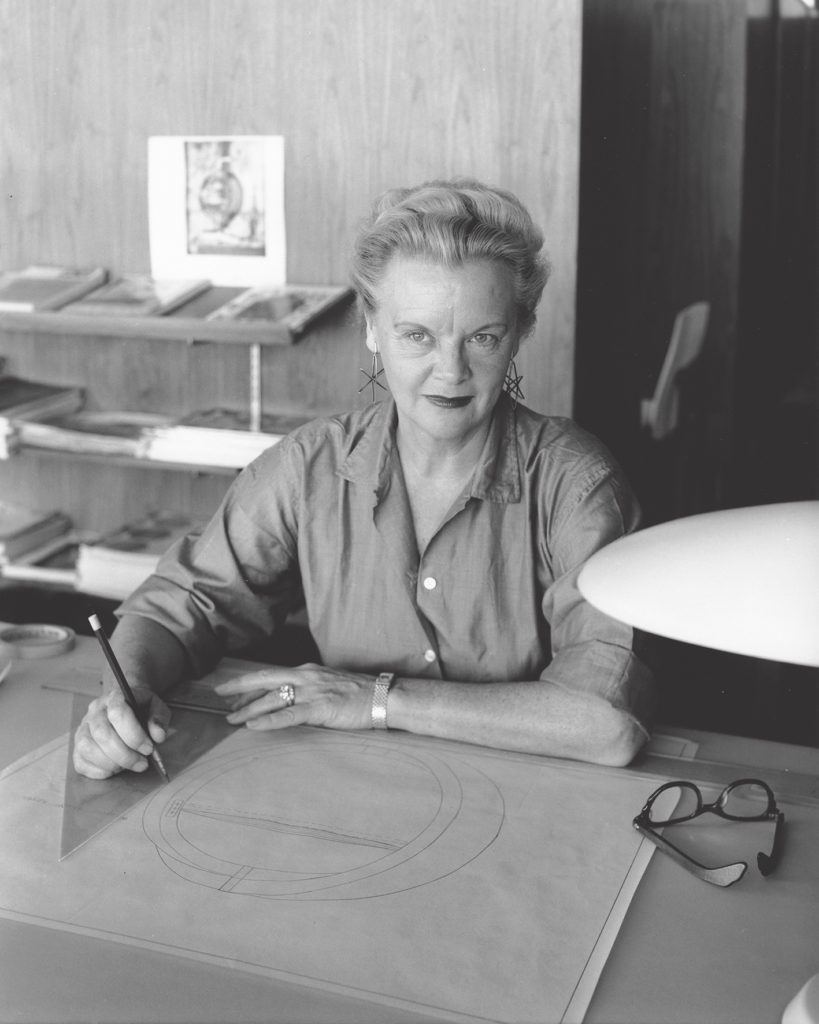 Greta Magnusson Grossman (1906-1999) maintained a prolific forty-year career across Europe and North America and operated as mover and shaker in the male dominated world of mid-century modern design.
Her achievements were many and encompassed industrial design, interior design and architecture. In 1933, having successfully completed her fellowship at the renowned Stockholm arts institution, Konstfack, she opened Studio, a combined store and workshop in Stockholm.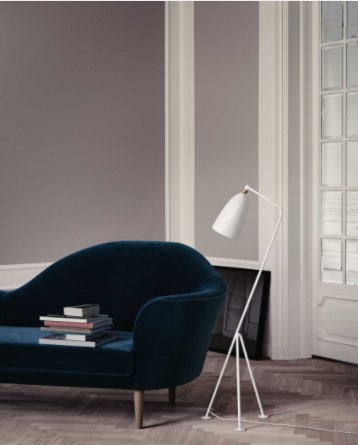 The Gräshoppa Floor Lamp is one of the most well-known designs by Greta Magnusson Grossman. With a tubular steel tripod base on a backward diagonal slant, its unmistakable silhouette gives the impression of a grasshopper clinging to a blade of grass. Part of a collection designed in 1947, the floor lamp has an organic dynamism that was a breath of fresh air within the gravitas of mid-century modernism.
The collection also includes the Gräshoppa Table Lamp; the rotating shade and brass ball joint of which echoes the floor lamp's ability to direct light where needed. Completing the collection, the Gräshoppa Pendant inverts the same elongated conical shade design, bringing a modernist style and classic elegance to any kitchen counter or dining table.
Isamu Noguchi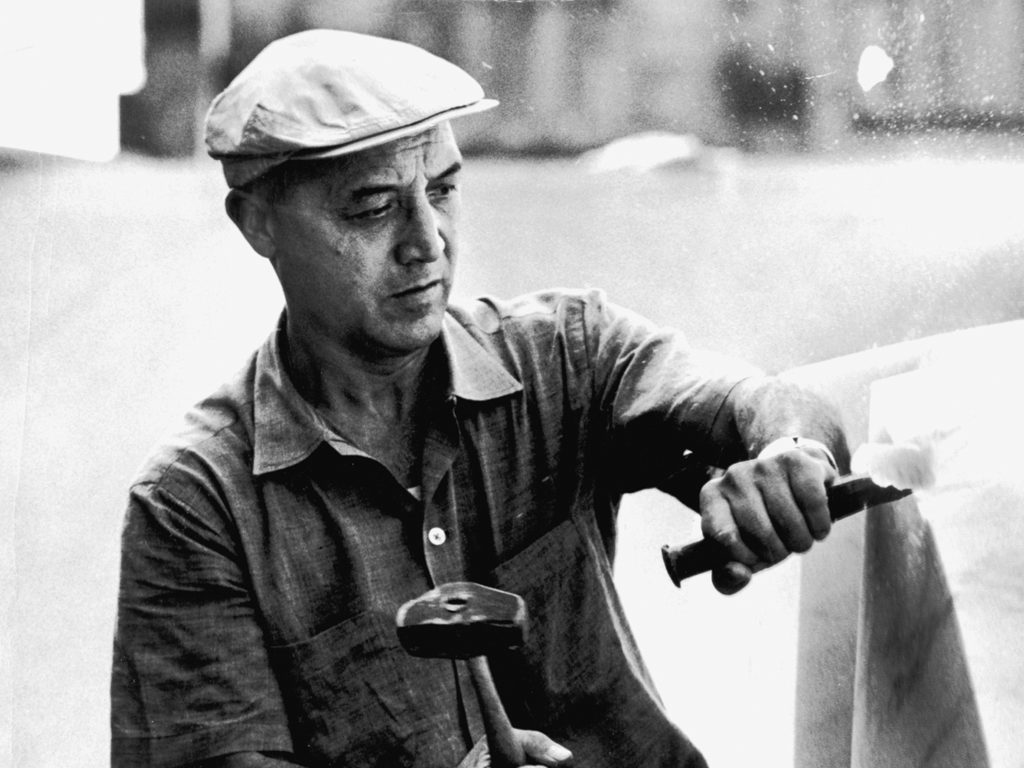 In 1951 Isamu Noguchi began to design the Akari Light Sculptures, works characterised by weightless luminosity. He chose the name 'akari' for these objects, a word that means 'light' in Japanese, connoting both illumination and physical lightness. During a journey to Japan, Noguchi paid a visit to Gifu, a town known for its manufacture of paper parasols and lanterns. While there he sketched his first two Akari Light Sculptures, and over the following years he created a total of more than 100 models, consisting of table, floor and ceiling lamps ranging in size from 24 to 290 cm.
Each luminaire is meticulously crafted by hand in the Ozeki workshop, a traditional family-run company based in Gifu. In a first step, bamboo rods are stretched across the original wooden forms designed by Noguchi to make the framework that determines the object's shape. Washi paper, derived from the bark of the mulberry tree, is cut in strips to fit the size and shape of the lamp and then glued to the bamboo ribbing. After the glue has dried, the wooden form is removed and the shade can be folded. The Akari Light Sculptures are packed for shipping or storage in flat boxes developed especially for the luminaires.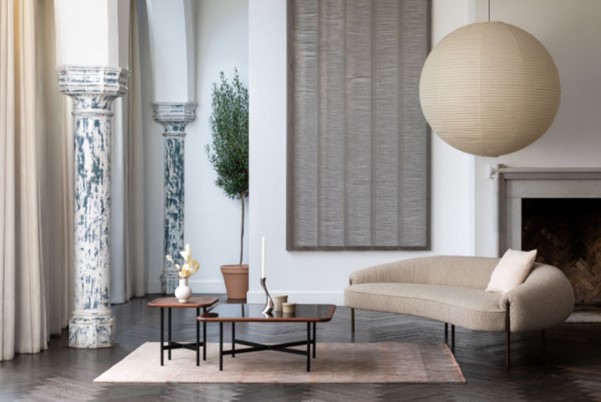 The Akari Light Sculptures are marked with a stylised sun-and-moon logo, which also resembles the corresponding Japanese characters. This symbol guarantees the authenticity of each product.
'The harshness of electricity is thus transformed through the magic of paper back to the light of our origin – the sun – so that its warmth may continue to fill our rooms at night.' Isamu Noguchi
Hans J Wenger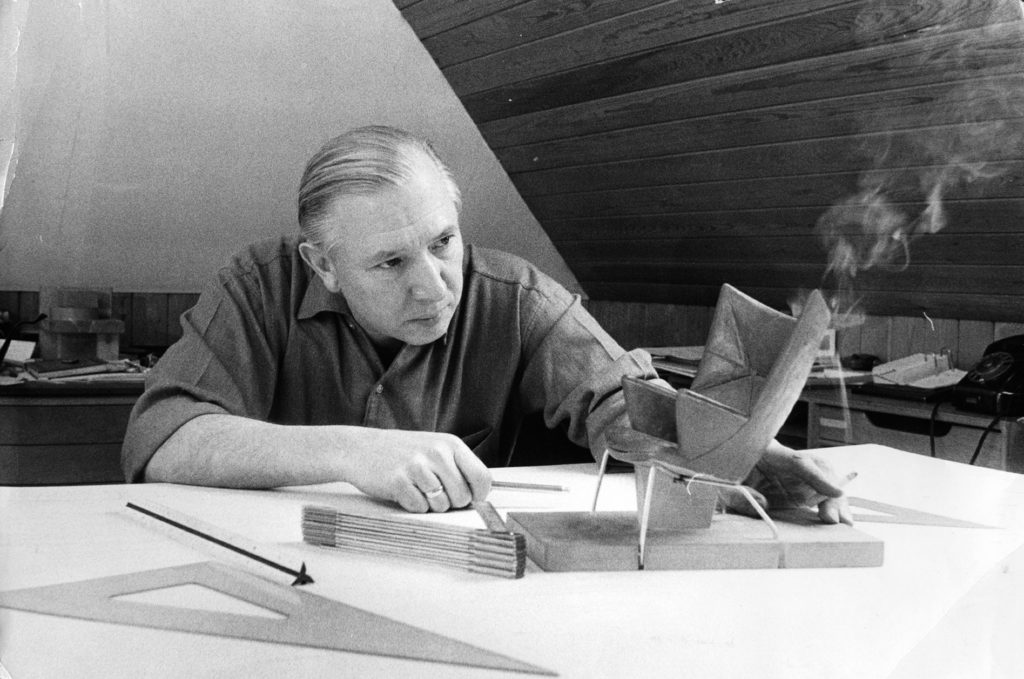 Among Danish furniture designers, Hans J. Wegner is considered one of the most creative, innovative and prolific. Often referred to as the master of the chair, Wegner created almost 500 in his lifetime – many of them considered masterpieces. His iconic Wishbone Chair is probably the most well-known and has been in continuous production since 1950.
Hans J. Wegner designed the very first model of the Wishbone Chair exclusively for Carl Hansen & Søn in 1949, since then this iconic chair has been in continuous production since its introduction in 1950.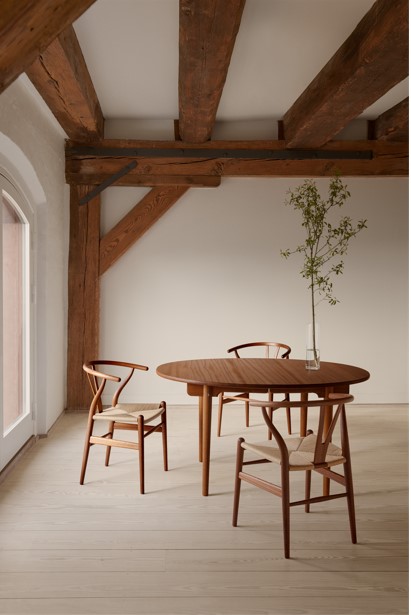 More than 100 steps are required to manufacture each Wishbone Chair, most of which are carried out by hand. The hand-woven seat alone takes a skilled craftsman about an hour to create, using approximately 120 meters of paper cord, the impressive durability and stability of which makes the chair both strong and long-lasting.
The characteristic 'Y' provides comfortable back support and stability, also inspiring the chair's names; 'The Wishbone Chair' or 'The Y-Chair'.