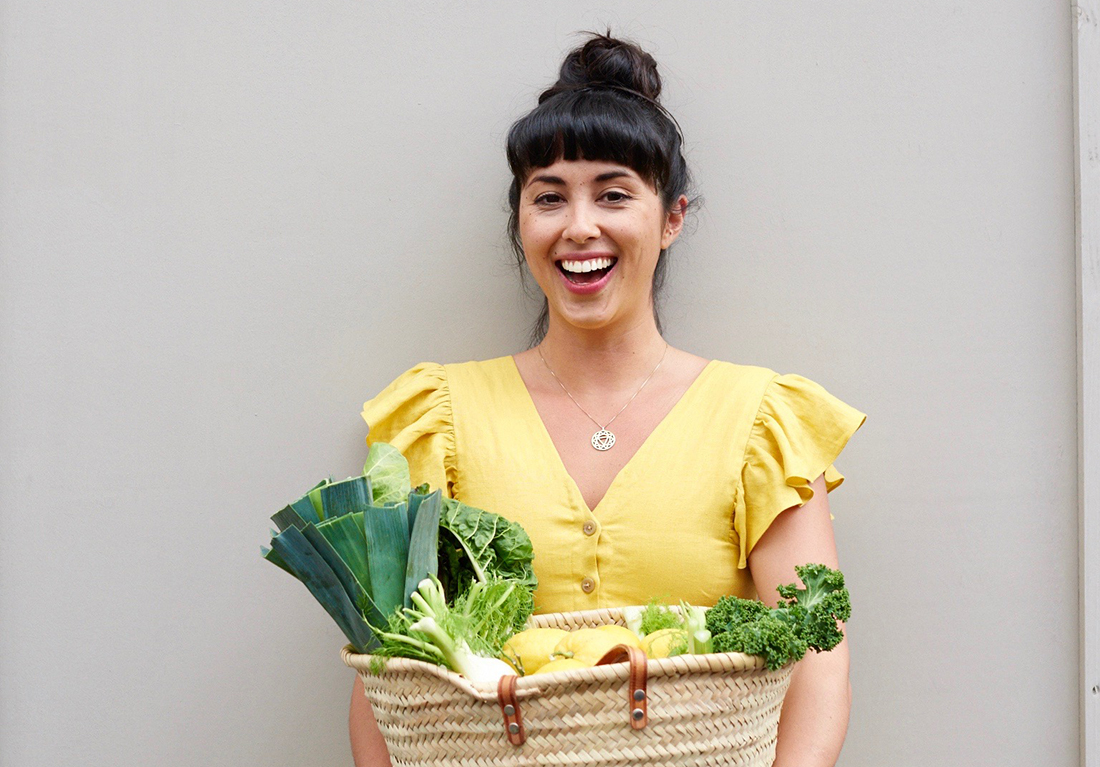 We've teamed up with Melissa Hemsley as part of our Heal's SPACES exhibition, a celebration of London's most pioneering women and the spaces in which they create. Melissa is the bestselling author of Eat Happy, a cookbook packed with 120 delicious, flavour-packed recipes that take no more than minutes to make.
In Melissa's second guest post, she's showing us how to make a soothing, easy and restorative Miso Bowl. The perfect Monday night dinner, it's quick and easy to make and will set you up nicely for the week. If you're look for even more home cooking inspiration, find out how to make her Spanish Chickpea and Almond Stew.
Be sure to visit Melissa's recreated kitchen at our Tottenham Court Road store between 11th-22nd September.
–
Monday Miso Bowl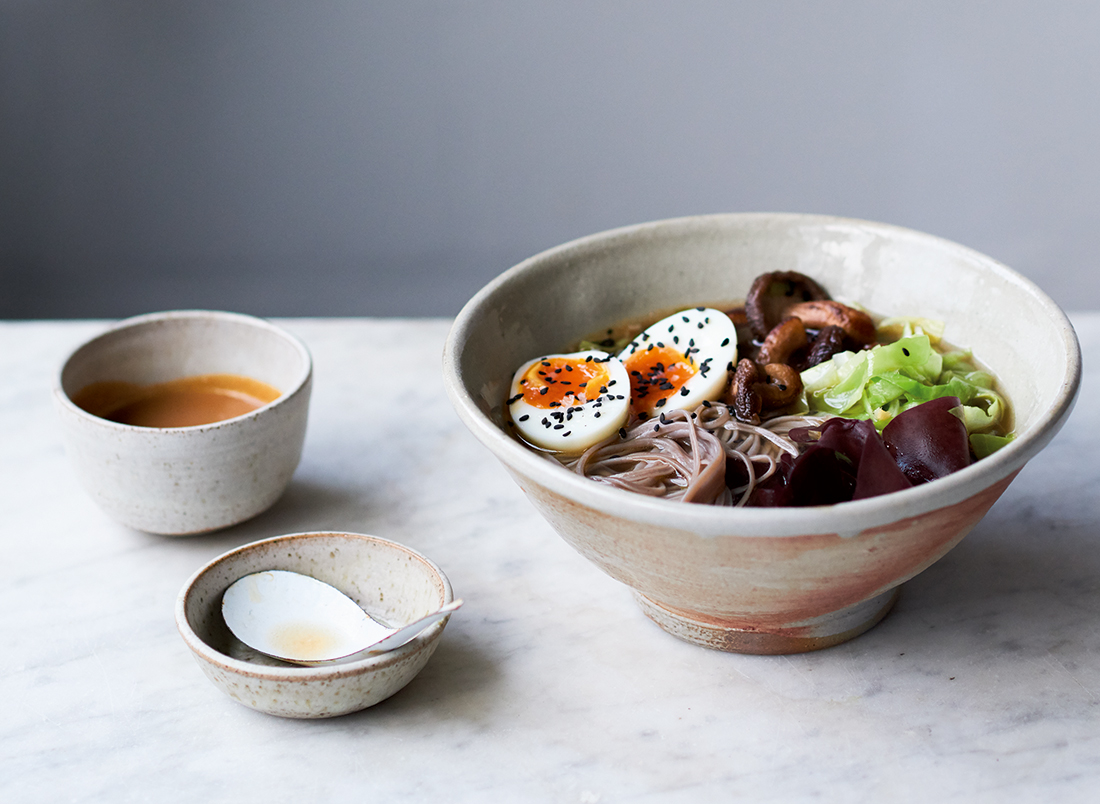 Ingredients 
Serves 4
10g (about 8 tablespoons) seaweed, such as dulse or arame
330g buckwheat noodles
1 tablespoon coconut oil
3cm piece of ginger, finely chopped or grated
3 garlic cloves, finely chopped
1 fresh red chilli, deseeded and finely chopped (or to taste)
1 bunch of spring onions, sliced
200g shiitake mushrooms, roughly sliced
1.2 litres stock/bone broth or water
4 eggs, at room temperature
1 cabbage (400g), shredded
Miso Stir-In
2 tablespoons miso paste (or to taste)
1 tablespoon hot water
Juice of ½ lemon
To Serve
Toasted sesame oil, for drizzling
1 tablespoon black sesame seeds
½ lemon, cut into 4 wedges
Sea salt
Method
1. Soak the seaweed (if using) in water according to the packet instructions, then drain, rinse in fresh water and roughly chop before setting aside. Boil the kettle.
2. Fill a saucepan with boiling water and cook the noodles according to the packet instructions until al dente (about 5 minutes instead of the usual 6–8), then drain, rinse with cold water to stop them cooking, and set aside.
3. Meanwhile, melt the oil in a second, larger saucepan over a medium-high heat. Add the ginger, garlic, chilli and white parts of the spring onions and fry for 2 minutes, stirring occasionally.
4. Add the mushrooms and cook for 3–4 minutes, stirring occasionally, then add the stock and bring to the boil. Reduce to a medium simmer to cook for 2 minutes and then add the cooked noodles back to the pan to heat through for 1 minute before removing from the heat.
5. While the mushrooms are simmering, fill the original pan with boiling water and lower the eggs into the pan. Simmer over a medium heat for 6½ minutes (for a just-runny yolk), then cool the boiled eggs under cold water, peel and halve.
6. Remove the soup pan from the heat, drop in the shredded cabbage and the soaked seaweed, then mix together the 'miso stir-in' in a small bowl and stir through the soup.
7. Divide the soup among four bowls, add the egg halves and top with the remaining chopped spring onions and a drizzle of toasted sesame oil. Sprinkle the egg halves with sea salt and black sesame seeds and serve with a lemon wedge if you wish.
---
Extracted from Eat Happy by Melissa Hemsley (Ebury Press, £20)
Photography by Issy Croker