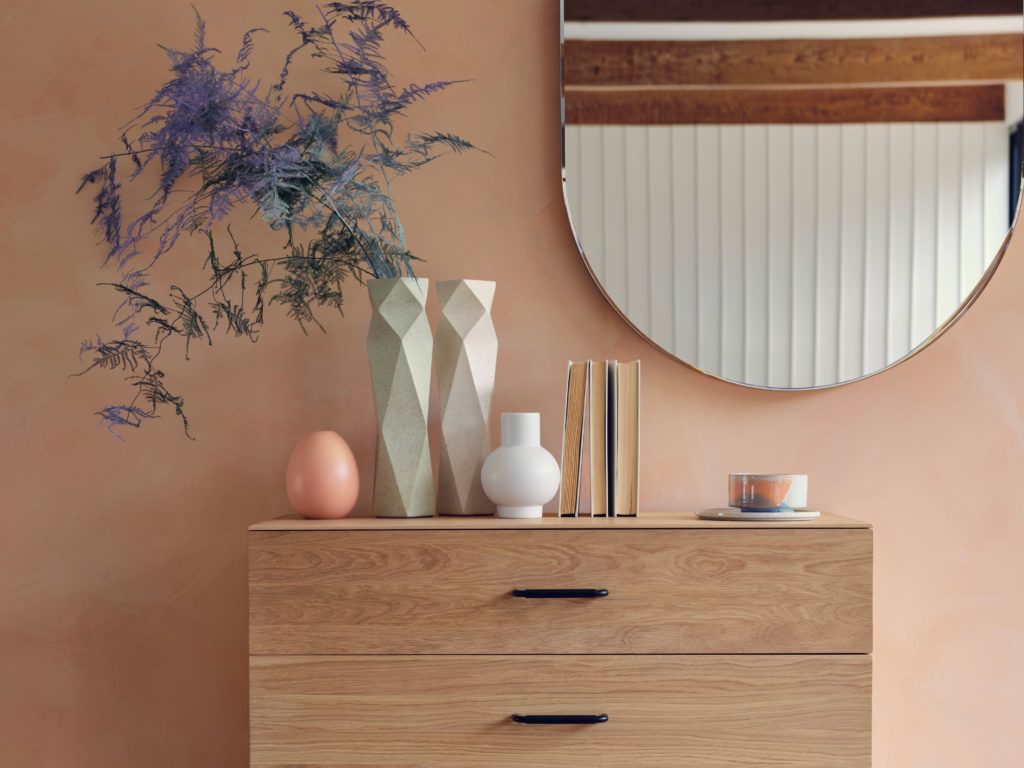 Happy Earth Day! The theme for Earth Day this year is "Restore Our Earth" and to celebrate we're sharing 10 sustainable pieces to add to your home.
Tea Tall Vase by Dust London
Designed by Dust London, the Tea vase is part of a cutting-edge collection that transforms tea waste into beautiful homeware. The process begins with a vase mould made using traditional origami techniques. Teabags are then dried out, blended and mixed with a non-toxic binder before being poured in the mould. The end result is a fully functional vase that's strong enough to hold water and soil, making this the perfect vessel for flowers and plants. With each new vase, Dust London are challenging the perception of what sustainable design can be.
Glide and Circuit Natural Dye Cushions by Ceres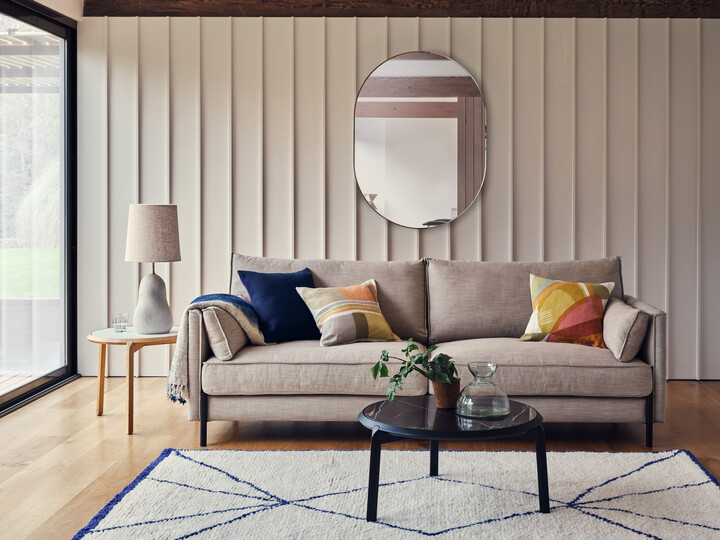 London-based design studio Ceres designed the Glide and Circuit cushions exclusively for Heal's. Inspired by modern architecture, both designs are a bold composition of shapes and colours that bring the light and vibrancy of summer into the home. Hand-printed in Brixton using all-natural dyes, the colours are derived entirely from locally collected plants and bio-waste.
Ocean Outdoor Collection by Mater
Offering a sustainable alternative to traditional outdoor furniture, the Ocean outdoor collection was designed by Nanna and Jørgen Ditzel for Mater. Available in black and sand finishes, the table top is crafted using ocean waste and recycled plastic with a robust steel base. Furthermore, when the table reaches the end of its lifespan it can be easily disassembled and recycled. Celebrated for its innovation and sustainable materials, the Ocean collection was honoured with a Wallpaper* Design Award in 2019.
Way Collection by Ferm Living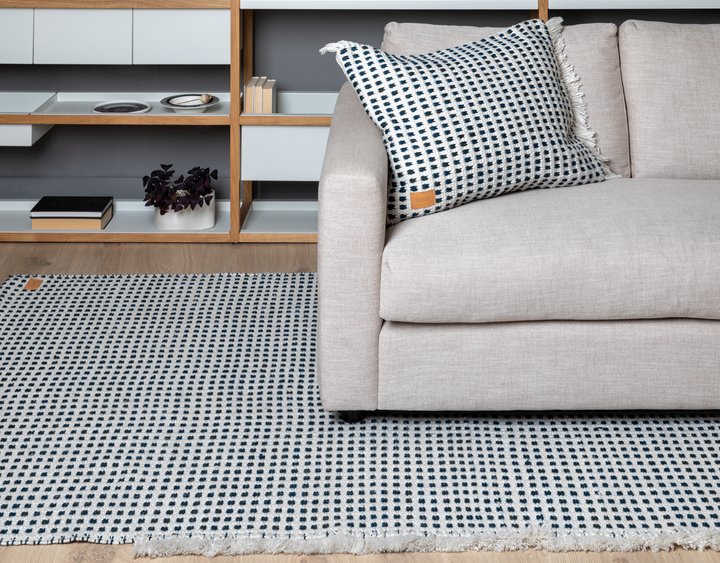 Handwoven entirely from recycled cushions, the Way Collection by Ferm Living is not only eco-friendly, but also a stylish and durable decorative item perfect for sprucing up your indoor or outdoor space. The monochrome pattern is framed by asymmetric white fringe, creating a look that is both classic and contemporary at the same time.
Canopy vases by LSA International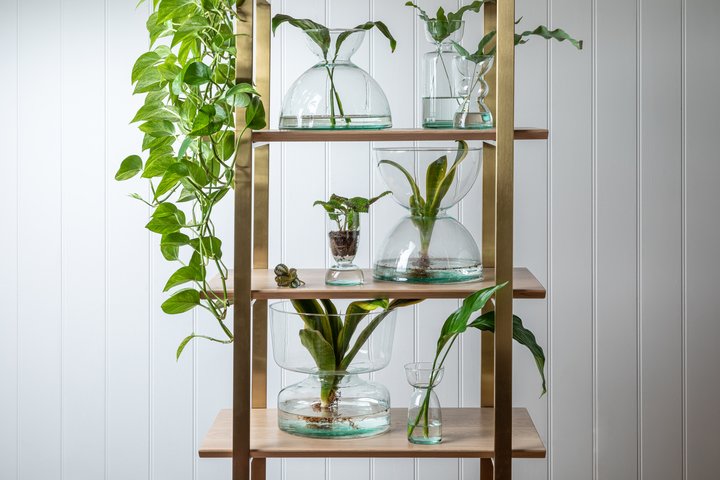 Designed in collaboration with the Eden Project, the Canopy Collection by LSA is handcrafted using 100% recycled glass. Featuring various shapes, sizes and features, the Canopy range is ideal for all indoor plant enthusiasts, or an ideal gift to hold beautiful bouquets. Each piece is boxed in recycled, recyclable packaging printed with organic vegetable inks to further minimise the impact on the environment.
Mistral sofa in Tejo Recycled Ochre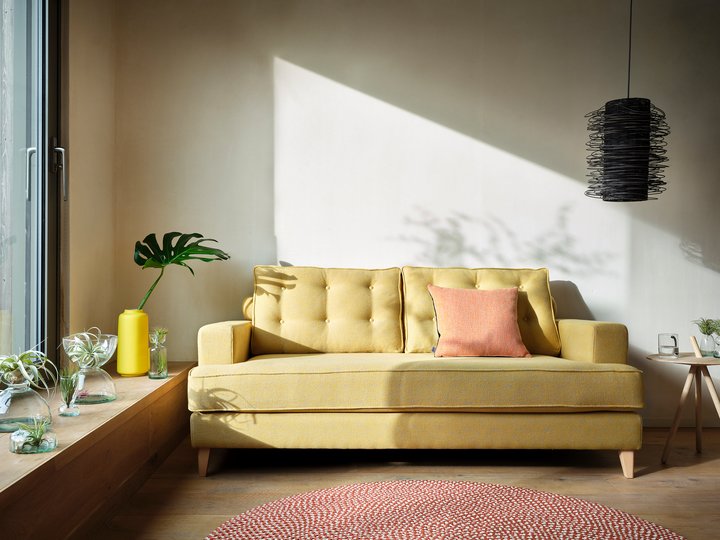 Our best-selling Mistral sofa was recently revamped and refreshed using 100% recycled Tejo fabric from Designers Guild's award-winning Lisbon collection, which has been woven using salvaged yarns from the Italian fashion industry. The perfect blend of design, practicality and sustainability, don't you think?
Greenwich Recycled Outdoor Cushions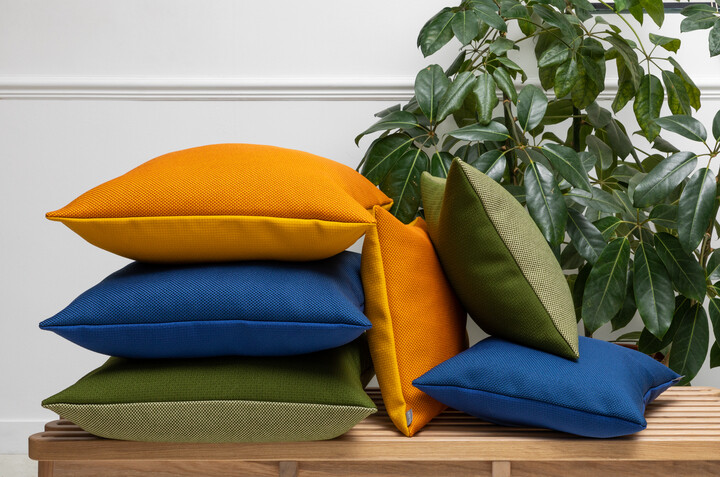 Add a touch of style to your outdoor furniture with the Greenwich eco-friendly cushions. Woven in Italy from recycled plastic bottles, the Greenwich is a modern, durable cushion that can be used to spruce up both indoor and outdoor spaces. Each cushion is reversible with a subtle two-tone design and are perfect for layering on sofas or garden benches.
Romilly Recycled Outdoor Rug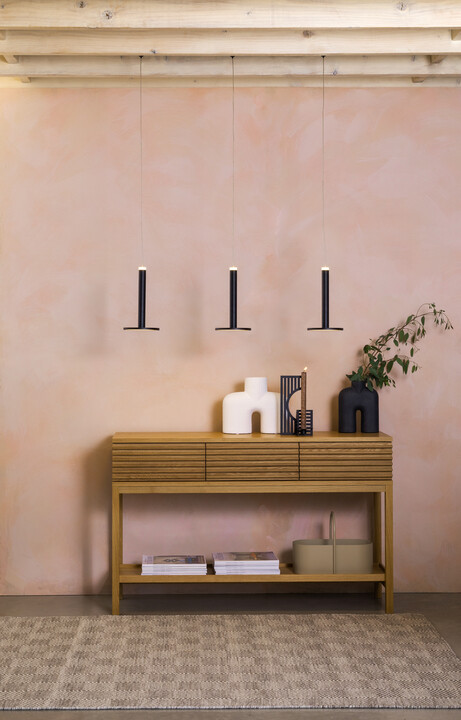 Exclusively available at Heal's, the grey Romilly rug is a unique design piece crafted entirely from eco-friendly materials. Hand-woven from recycled plastic bottles, each rug is made from a yarn that's highly durable yet surprisingly soft to the touch. Romilly comes in a choice of three sizes and is also available as a runner, so it lends itself beautifully to entrance halls and living rooms. Equal parts rustic and contemporary, the rug also comes in a choice of three colours to perfectly suit your space.
Teise Organic Mirror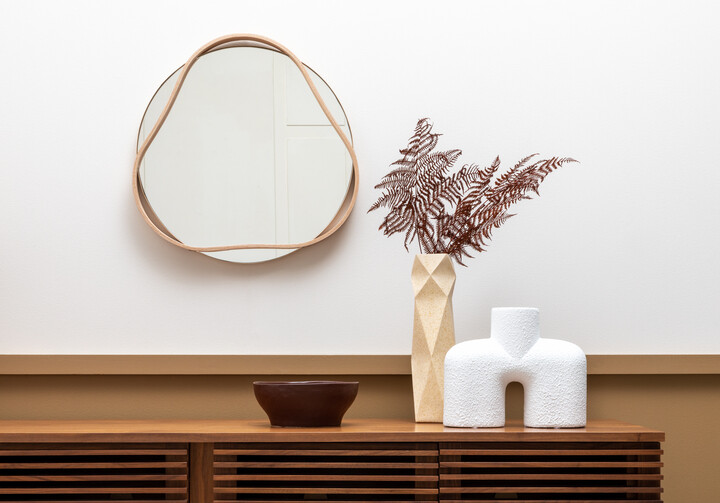 Designed by Ben Fowler exclusively for Heal's, the Teise Organic Mirror is an elegant home accessory with sustainability at its core. Ben and his factory believe in the philosophy of the Arts and Crafts movement – that furniture should be both useful and beautiful. This mirror is exactly that, with an irregular frame that's made from FSC-certified ash and steam-bent into natural curves. The attention to detail and expert craftmanship results in a timeless, keep-for-life piece of furniture.
Handwoven Cotton Throw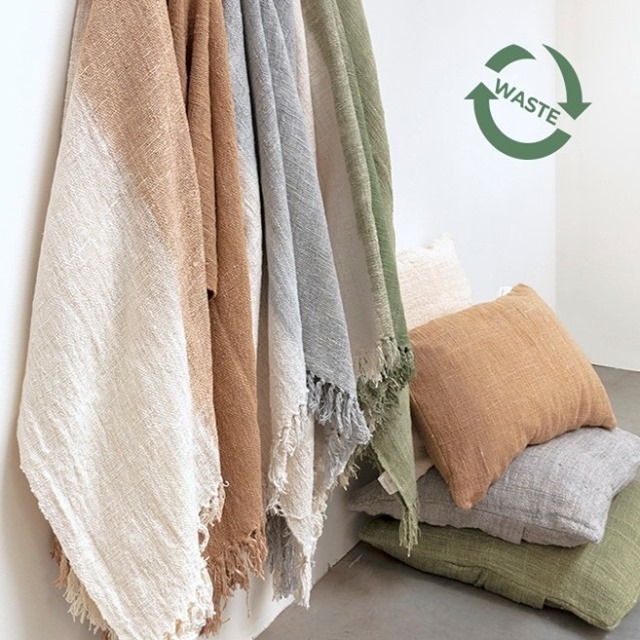 Traditionally woven from sustainable waste cotton, the cosy Handwoven cotton throw from Original Home is a soft accessory that can be used all around the home. Hand-woven on a traditional loom in Central Java, the throw comes in two natural colour to complement the light and airy design schemes. Adding a rustic charm to any living space, the throw is complete with tasselled fringe at the end. It's also thick enough to keep you comfortable on a chilly evening.