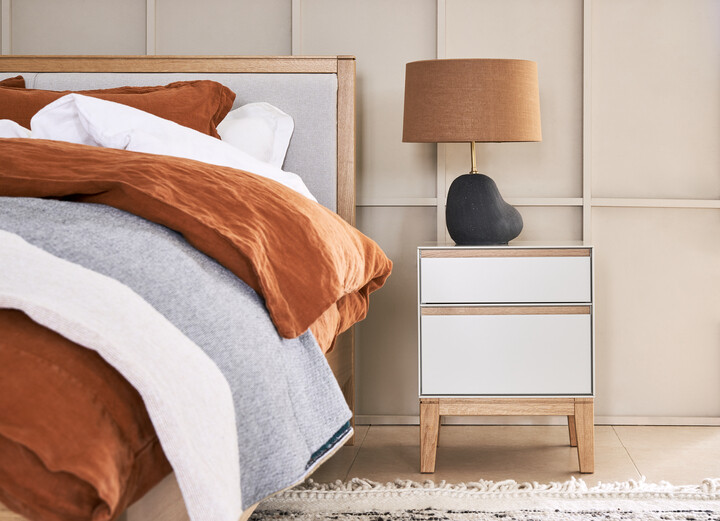 Over the past year, each corner of our homes has been required to adapt to our new way of living, with many having to take on a new working from home lifestyle. With constant access to work, emails and social media, it's proving to be more and more difficult to switch off and shut down completely, meaning the struggle to sleep soundly is real. So today, we're sharing 5 ways to reclaim your sleep.
Creating a sanctuary to sleep in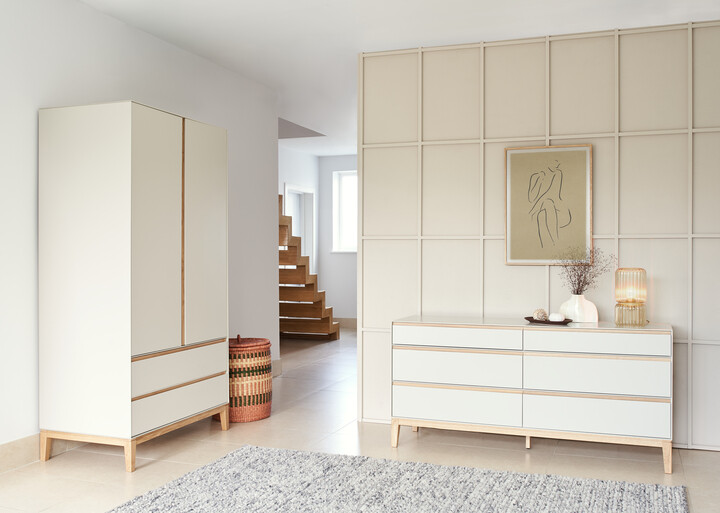 One of the most important parts of creating a home is for it to be a space for you to feel like you can completely unwind. A place you can relax and escape the noise from the outside world – your own sanctuary. Colour is known to play a huge role in helping to boost our mood and general wellbeing; subtle, neutral tones – often colours inspired by the natural world – are perfect for creating balance and harmony. Adding texture through rugs and accessories will help to make the space feel cosy, but our favourite way to create a sense of calm is through lighting. There's no better way to add that all important ambience.
Tidy space, tidy mind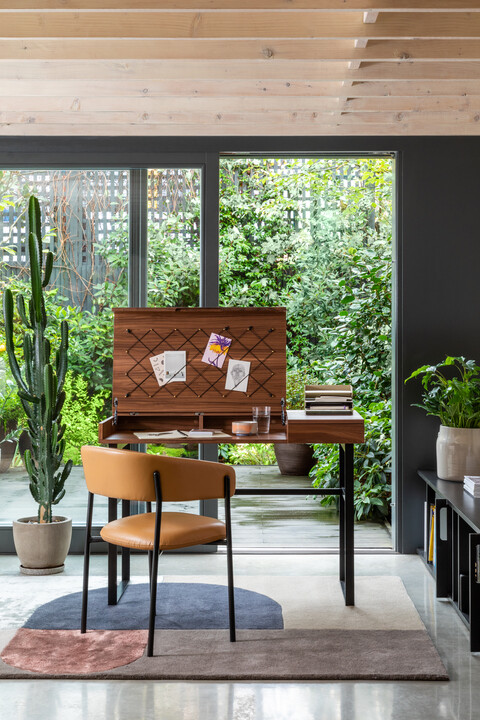 Our recent survey has revealed that 46% of those who have been working from home have needed to create an office space in their bedrooms. With the lines between work and home being blurred, it's no surprise that our ability to feel rested has been impacted. But while space may be limited, there are still ways to help us switch off. At the end of the working day, take five minutes to pack away the papers, put your laptop or computer out of sight (if possible), making sure your sides are free of clutter and that everything in the room has been returned to its rightful home. Anything that helps you to reclaim your space.
Going screen-free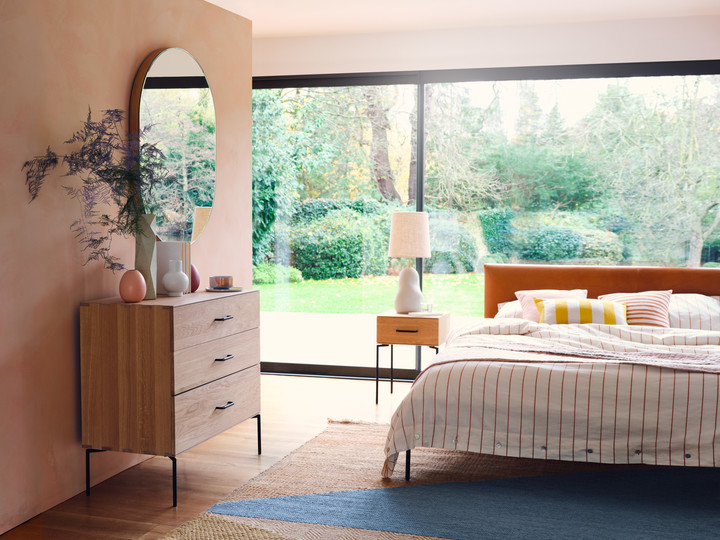 It's no secret that screens have a huge impact on sleep, and yet we still can't resist a good scroll. Take a few simple steps to try and limit screen time before bed, such as putting your phone in another room while you sleep, using apps to limit screen time and switching on 'do not disturb', to name but a few. If you feel that you still need time to unwind, try reading a book or listening to a podcast instead. You'll be surprised how rejuvenated you feel after an evening free from screens.
Soothing scents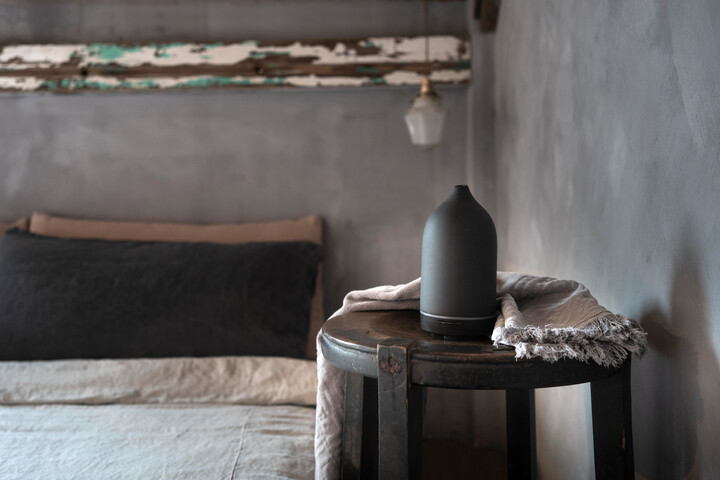 The scent is one of our favourite ways to create a calming atmosphere. Whether it's lighting a candle or filling your diffuser with essential oils, scent can have a big impact on how space feels. For example, you can have a section of your day through the use of scent, with one fragrance that you use when you're working, and another that you use only at night to help you strengthen that boundary between work and home life.
Comfort is key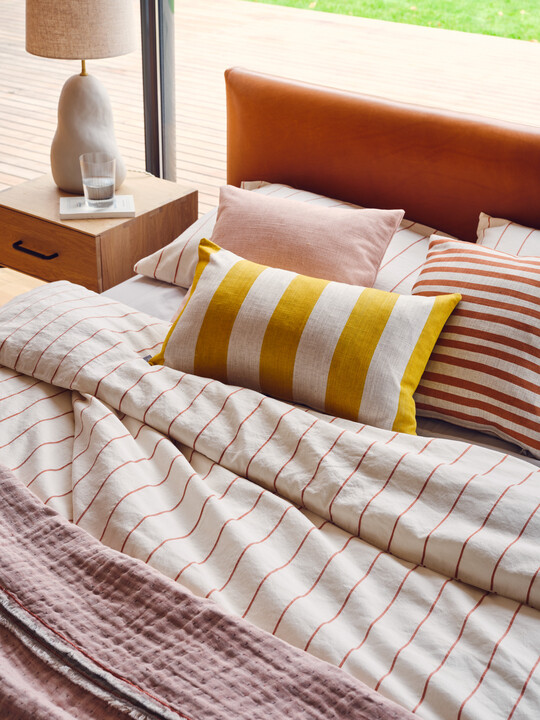 Last, but by no means least, is bedding. When it comes to getting a good night's sleep, comfort is key. Investing in a quality mattress, duvet and pillows is the first step to ensuring you're sleeping as soundly as possible. Layer lovely linens to help you to transform your bed into a space that's almost too good to leave. After all, there's nothing more appealing than the thought of crawling into a cosy, comfy bed after a long day.