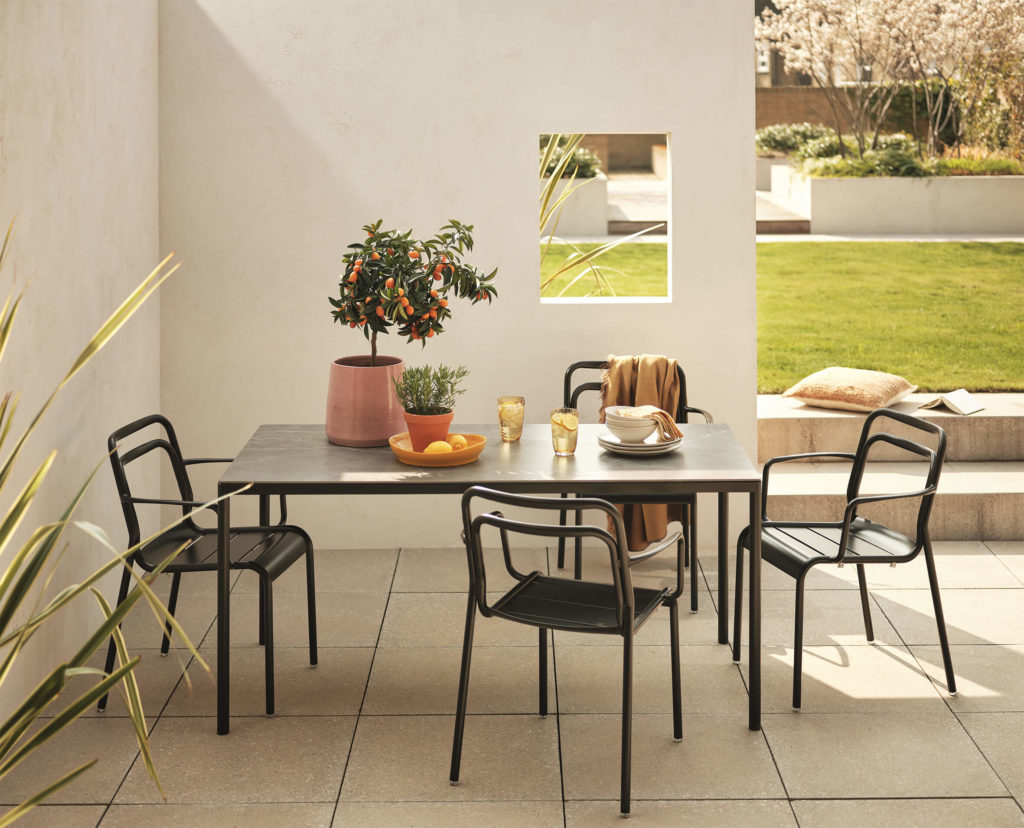 Here at Heal's, we're firm believers that your garden should be an extension of your home. A recent survey of 2,000 Brits has revealed that 69% believe that the state of their outdoor space is just as, if not more, important than that of their home's interiors. Yet more than 2 in 3 people aren't happy with their current outdoor spaces and want to make changes. So, today we're sharing our tips to help you to reclaim your garden.
The survey also revealed that, despite being expected to spend at least three hours outside every day this summer, 7 in 10 people aren't happy with their outdoor spaces and wish they were bigger (28%), more private (20%) or better decorated (13%).

However, the research – commissioned by Heal's – found that when looking to make improvements to their home's exterior, 37% of people wouldn't know where to start, or feel they don't have the required knowledge and / or help to do so, whilst half of respondents simply lack confidence in their ability.
Meanwhile, 20% of Brits believe that the state of this space was actually more important than their interiors, and it was also revealed how time spent outside has a profound impact on people's mental health, with 42% of people across the UK reporting that they use this part of the home to improve their mood. A fifth are going outside to spend less time on their screens, while 27% are looking to connect with nature. 
In response to the findings, Heal's has partnered with TV presenter, interior expert and design specialist Michelle Ogundehin, to help people get creative and make the most of their outdoor spaces – no matter how big or small.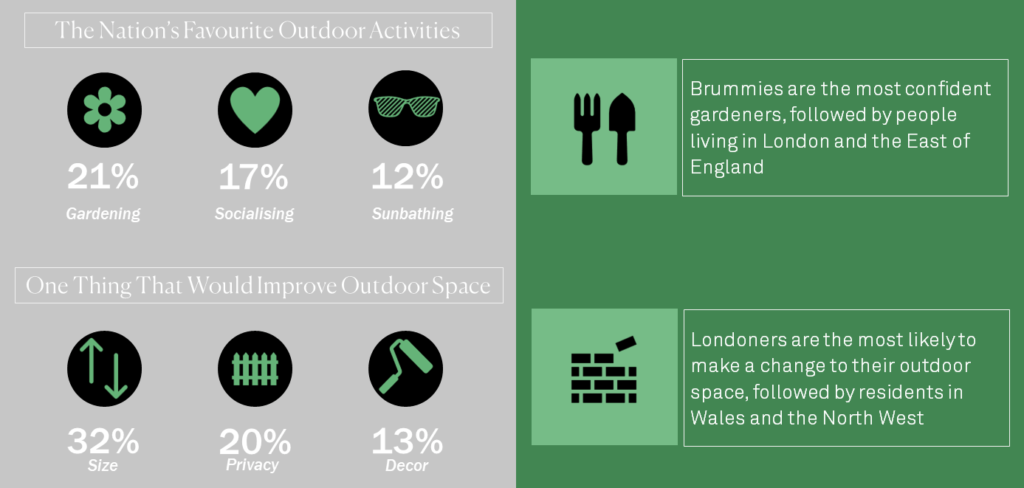 "Get set for some major Vitamin G! A few simple updates can transform an empty patio or small garden into an inviting outdoor sanctuary for you to enjoy this summer, and beyond.
"While 4 in 5 of us are lucky enough to have access to a private garden, those in urban areas often have to make the most of compact balconies, small backyards or limited roof terraces.
But diminutive needn't mean dull. The trick is to approach any exterior space as if it were just another room in your home, regardless of size. Consider what works indoors, then take it outside!
"Think portable table lamps or strings of festoon lighting to add layers of illumination. Add texture, depth and interest with an outdoor rug and plenty of planters. Keep it practical with a mix of comfortable seating, benches and a table. Don't forget to layer in your comfort with cosy cushions and throws. And then add the plants!"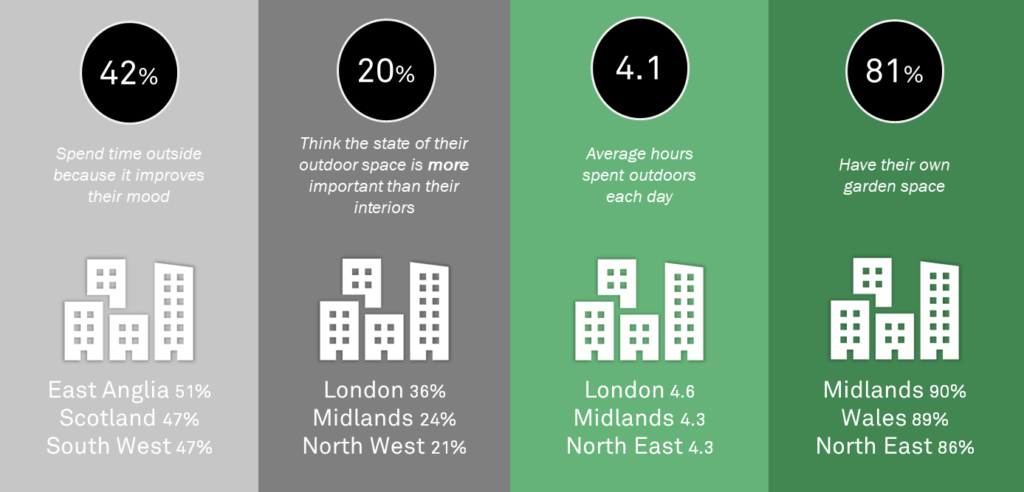 Commenting on the findings, Heal's buying director, Sabina Miller, added: "At Heal's, we really believe that you should fill rooms with pieces that you love in order to get the most out of the space, and exteriors are no exception.  
"With many residents looking forward to getting green thumbed in the coming months, it's worth considering how you can make the most of time outdoors. Treat furniture with the same consideration as you would an indoor piece, and look out for weatherproof materials, firm cushioning and durable fabrics that will maintain a high level of quality and style for years to come, whilst also withstanding the often unpredictable British weather."
Visit www.heals.com to find out more.