For more than 200 years, Heal's on Tottenham Court Road has been home to exquisite design – the jewel in the crown of London's iconic furniture street.
Now, after much anticipation, we've extended our flagship store to bring you even more of everything you've come to know and love of Heal's across furniture, lighting, accessories, textiles and so much more.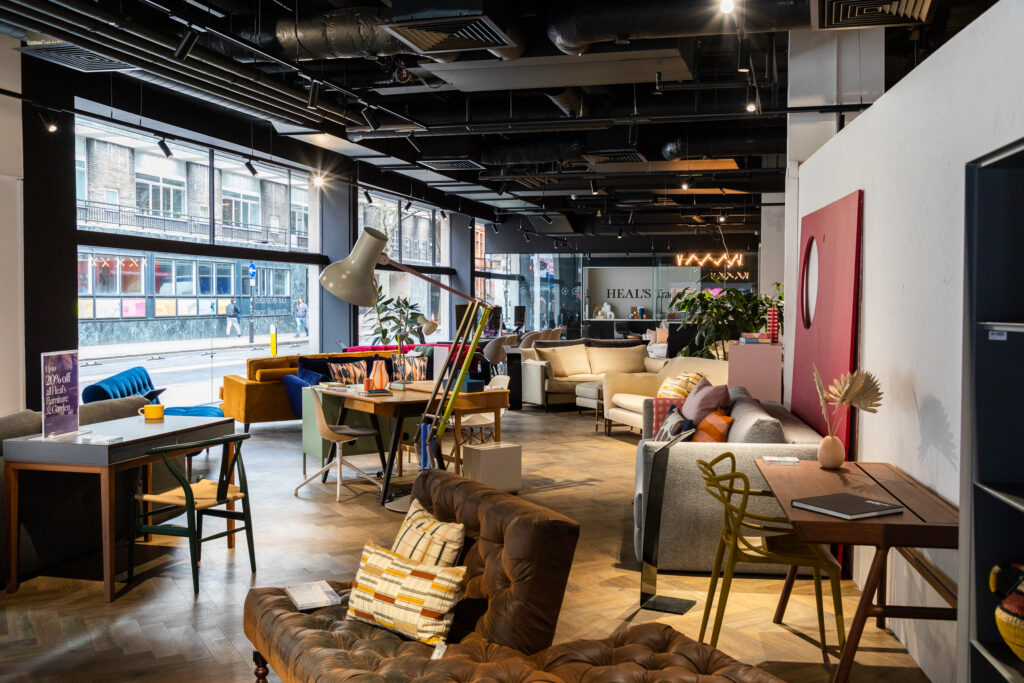 By extending back into the Mid-Century building that wraps around the corner from Tottenham Court Road on Torrington Place – complete with extended façade and a new entrance – we've created significantly more space on the ground floor and in the basement to house our expanded but still tightly edited collections. The impact at street level is showstopping, to say the least, reinvigorating this historic stretch of central London.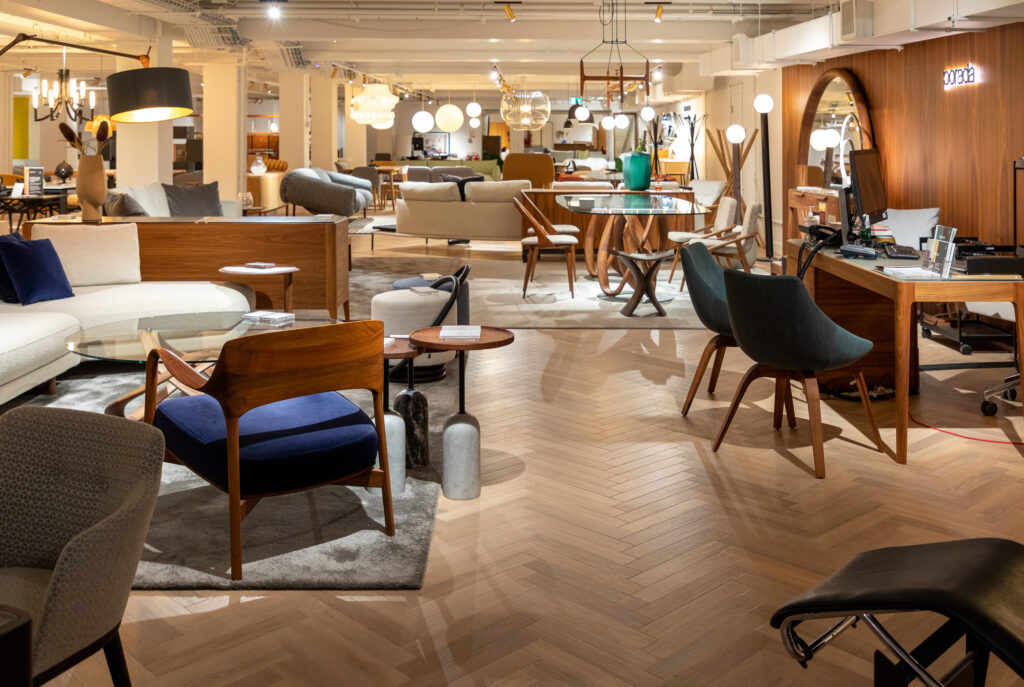 Across both curated designers and Heal's creations, the reimagined showroom remains committed to superior craftsmanship and enduring products – which, in turn, make for investment pieces and future heirlooms that can be passed down from generation to generation.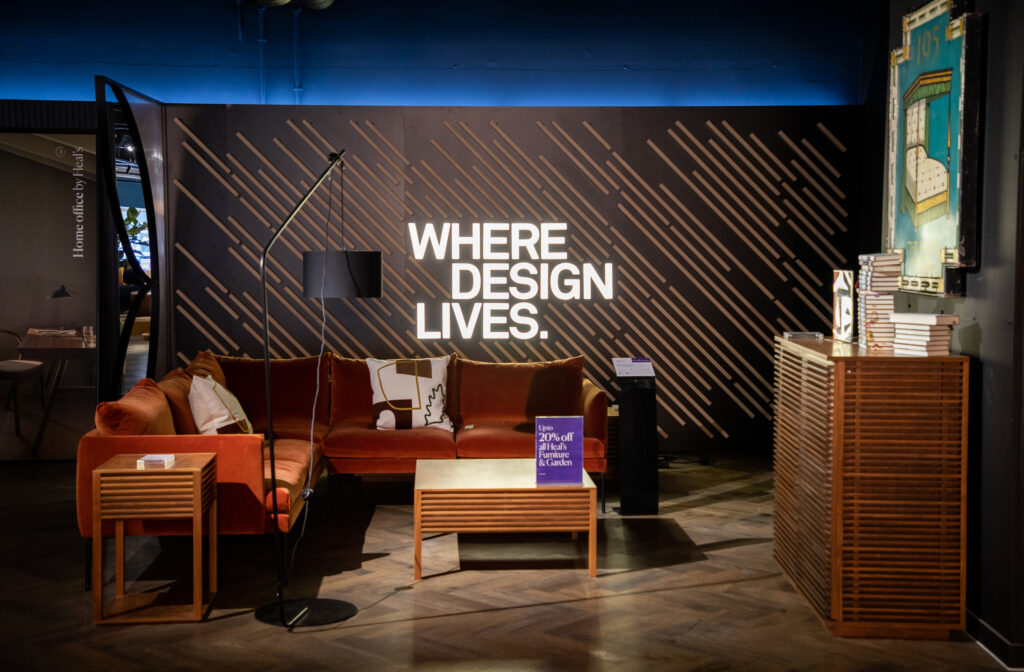 Complementing renowned designers – from Knoll to Ligne Roset and Vitra – are newcomers such as Gubi, Carpe Diem Beds and Zanotta, amongst others; while there's now a whole area dedicated to helping you sleep better that houses our premium range of Heal's beds, bedroom furniture and mattresses, as well as luxury offerings from chosen brands. Whether organic or natural, there's a style for every kind of sleeper, all combining our expert heritage with modern technology. Specialists are even on-hand to help shoppers make the right choice. It's a fitting tribute to our historical beginnings as the first retailer to introduce French-style feather-filled mattresses back in 1810.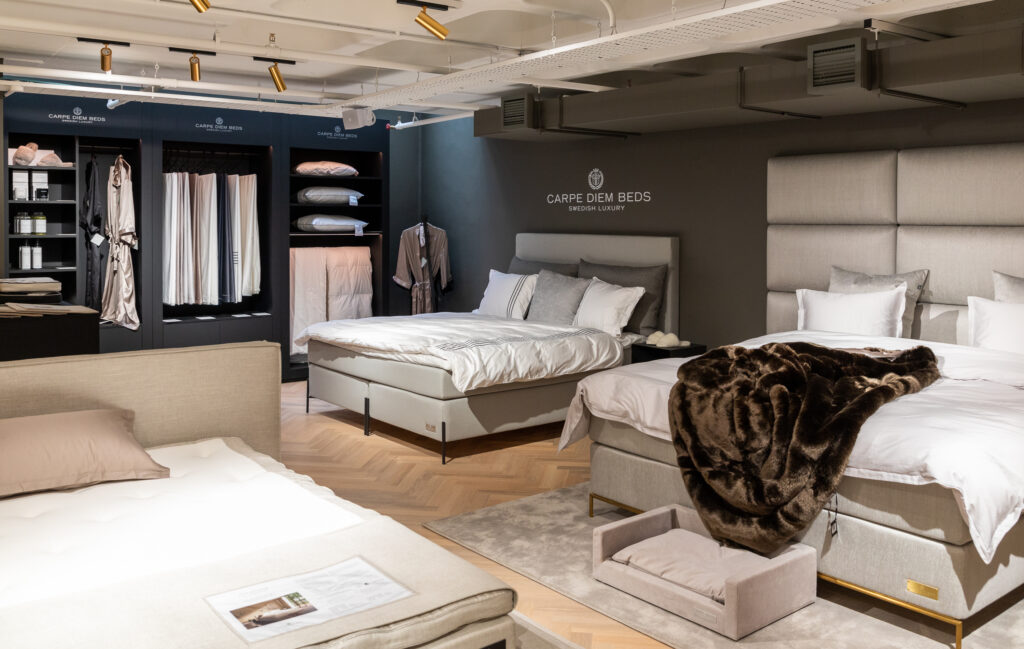 Lastly, there's a new space exclusively for trade customers to help them design beautiful schemes for their clients, whether residential or commercial. Zoned via floor-to-ceiling glass screens, expert consultants offer support at every step of the creative process, all within the privacy and comfort of the cordoned-off space. Our Interior Planning Service can also be found nearby, bringing together all the finishing touches to shape your space, whether you're renovating your home or refreshing a room.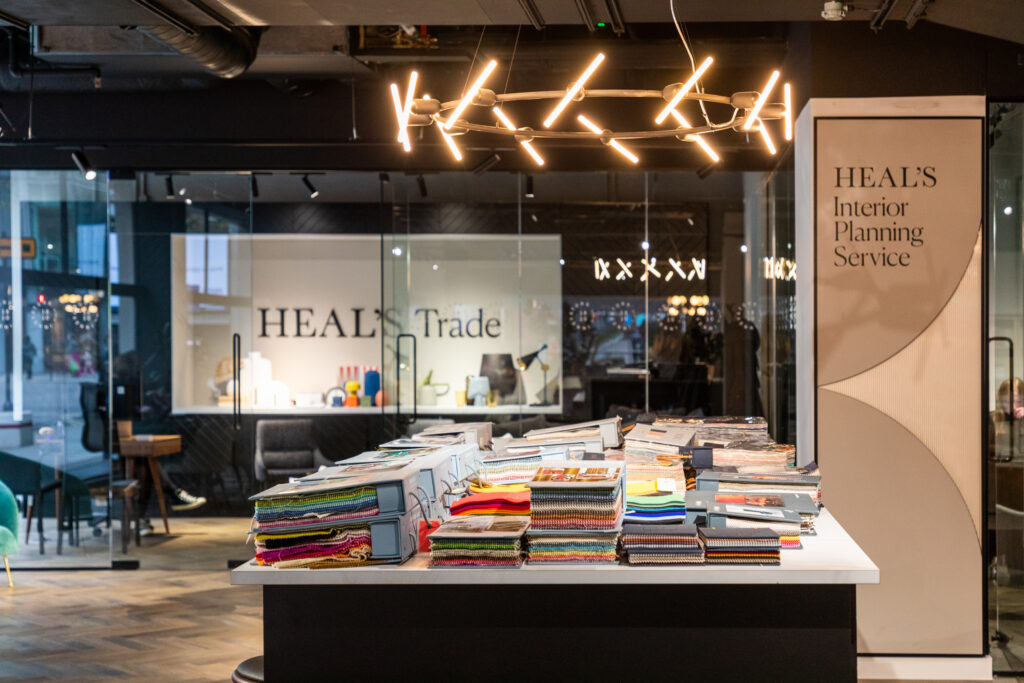 A demonstration of our commitment to bricks-and-mortar retail, with so much to experience and inspire, the new Heal's is the long-awaited renaissance of the historic store that remains much-loved around the world. The flags are aplenty (there are now a total of 18) for maximum kerb appeal and we can't wait to welcome you to our new home.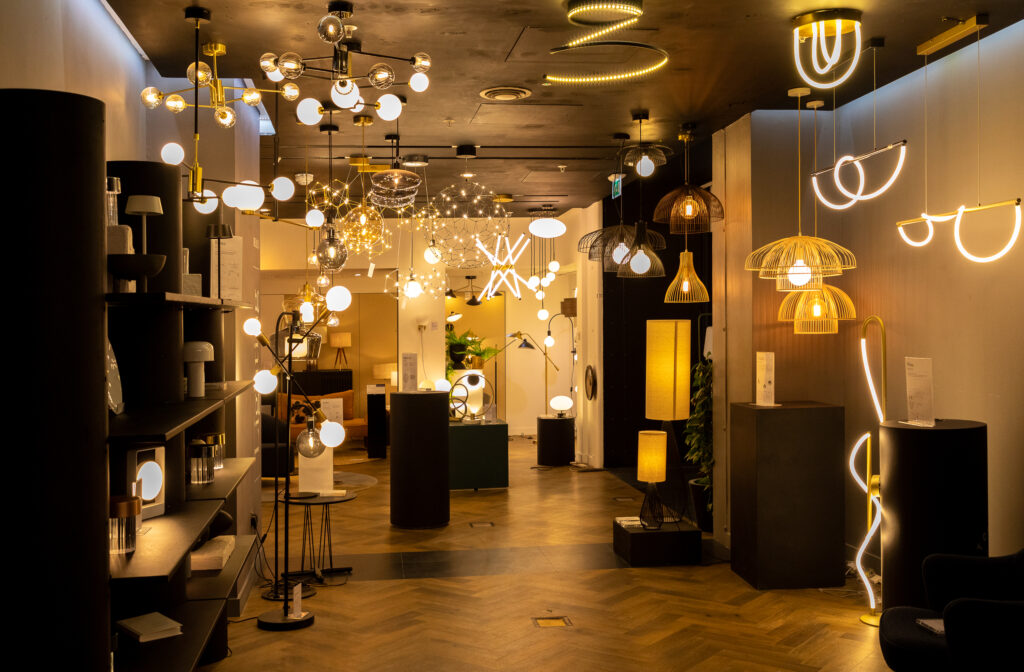 Visit our flagship store on Tottenham Court Road to discover an extended collection of curated designers and Heal's creations.