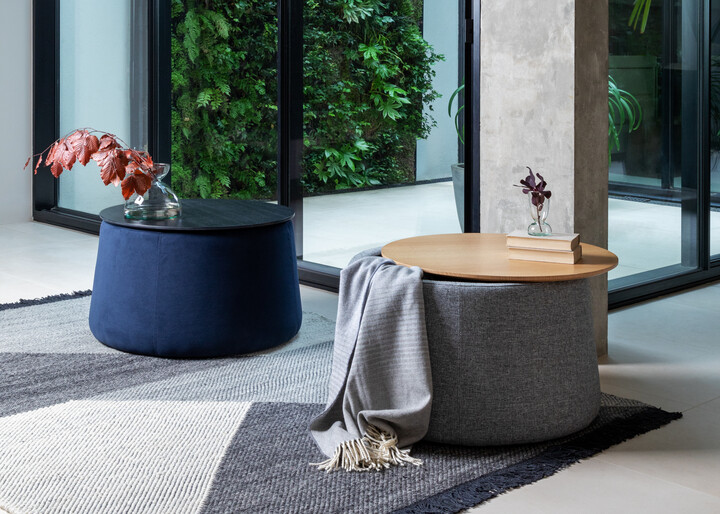 Here at Heal's, we pride ourselves on being #WhereDesignLives. Over the next six weeks we're going to be shining a spotlight on an array of innovative and iconic brands at Heal's across our Instagram and online. For today's post, we'd like to introduce you to our key brand partners and give you a little insight into the brands.
Iconic Brands at Heal's
Vitra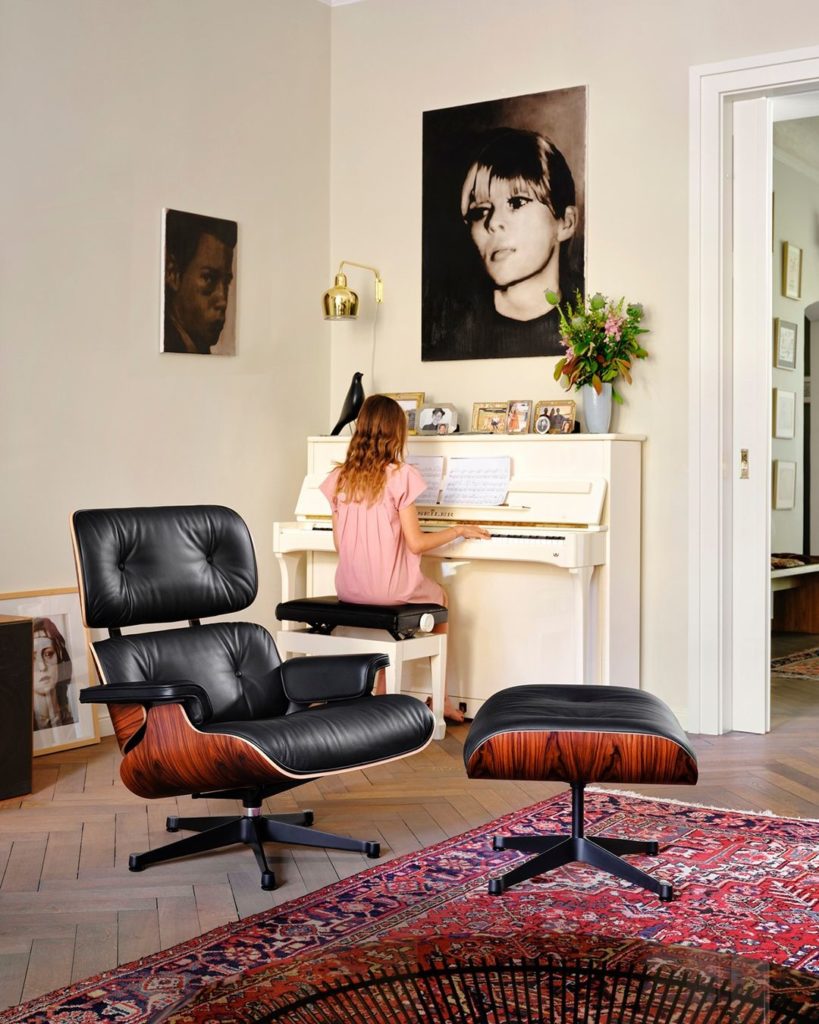 Bringing together the best in iconic, contemporary design, Vitra believe that their thoughts and feelings are shaped by their surroundings. That is why they strive daily to improve interiors through the power of good design.
Flos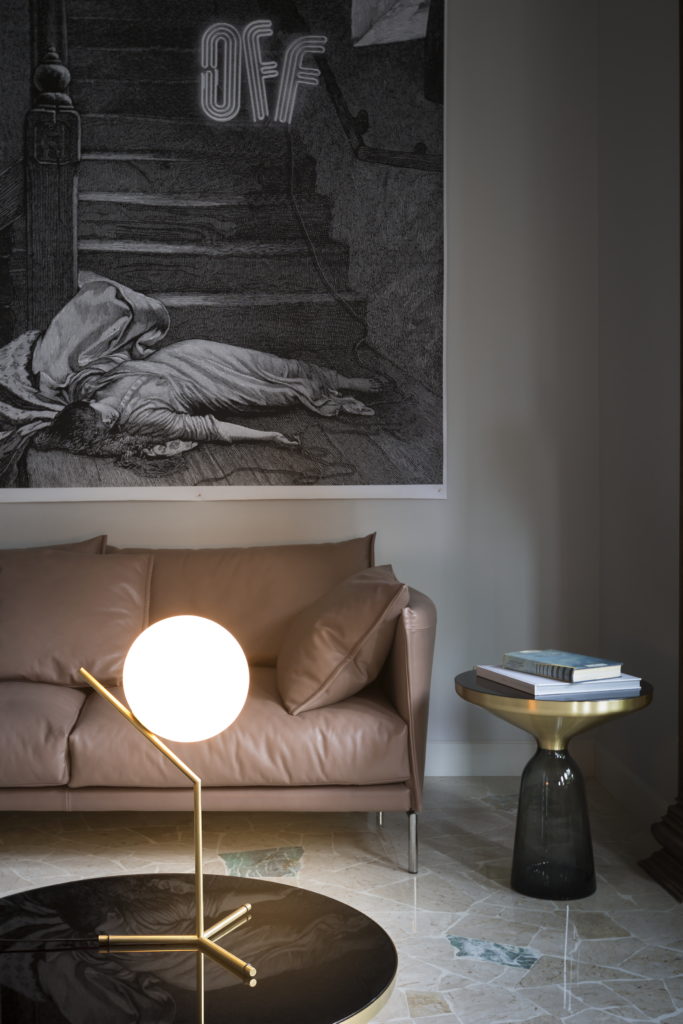 For fifty years Flos have been crafting objects of light and shedding brightness on generations of dreams. Their collection offers a range of modern lamps and chandeliers from some of the leading cutting-edge designers, and they continue to pioneer new styles.
De La Espada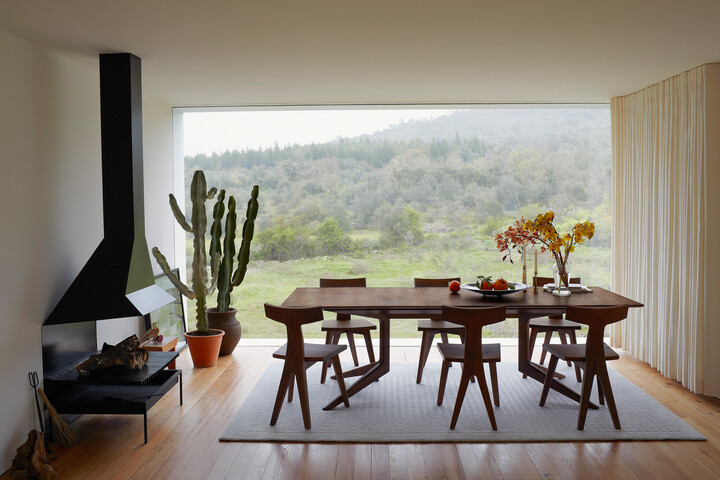 De La Espada prides itself in putting the designer first, really appreciating and respecting the design process and valuing the modern artisan. Their furniture is where the creativity of some of the world's leading designers meets the highest level of European craftsmanship.
Porada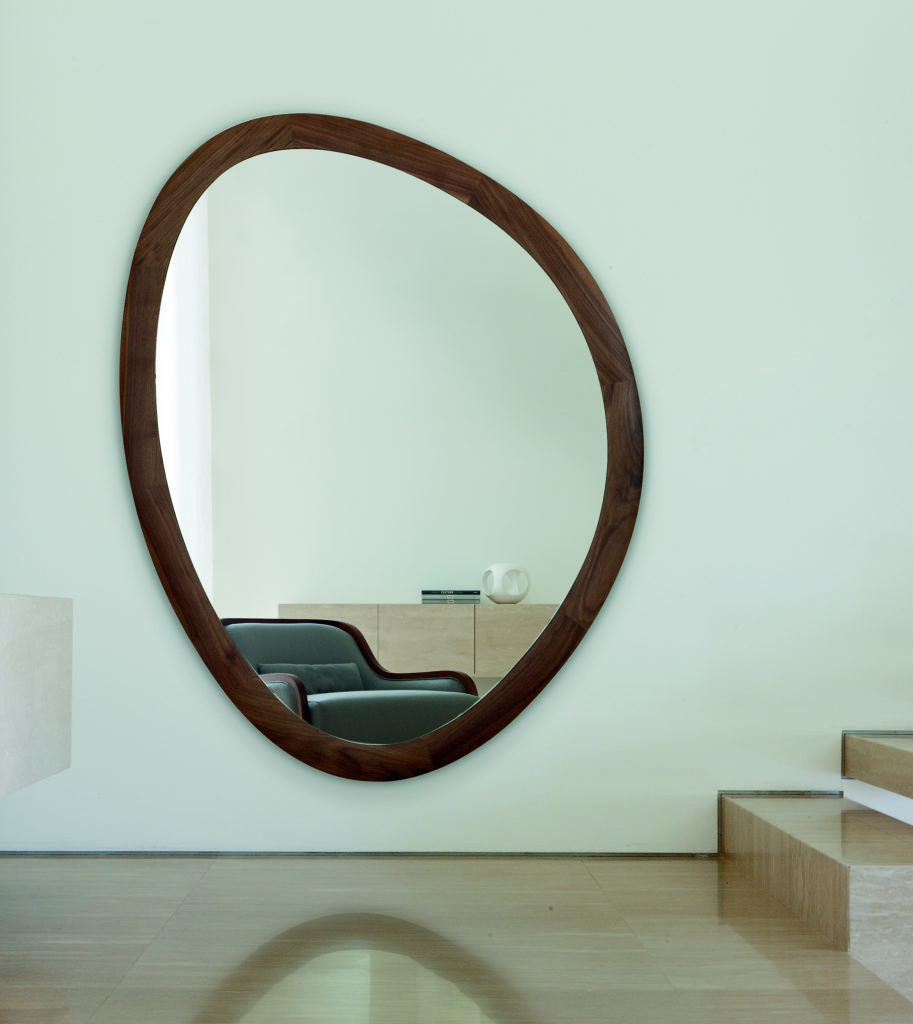 Italian design house Porada use only the finest quality materials to produce furniture pieces that are works of art in their own right, such as the Infinity Table, Giolo mirror or their contemporary Walnut Chair.
Knoll
Knoll furniture is an institution of American design crafting pieces that are instantly recognisable yet always evolving.
Fritz Hansen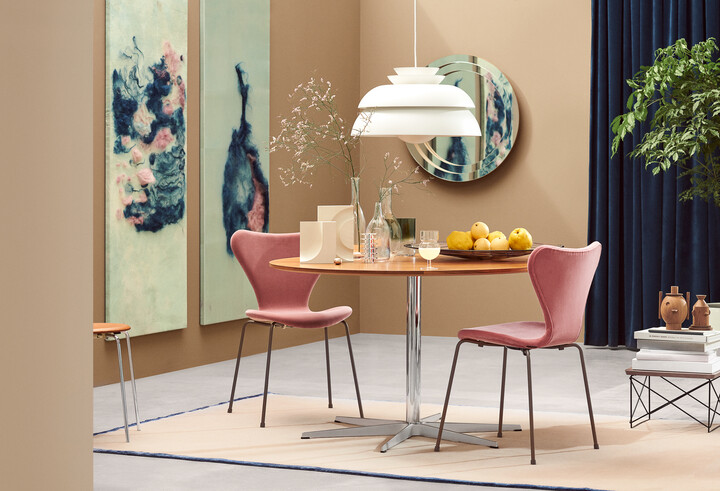 Standing on the shoulders of both iconic and contemporary designers, Fritz Hansen creates furniture, accessories and lighting designed to those who appreciate timeless designs and a product out of the ordinary. Whether you're looking for a Fritz Hansen chair or a modern Scandinavian dining table, you'll find it at Heal's.
British Brands at Heal's
ercol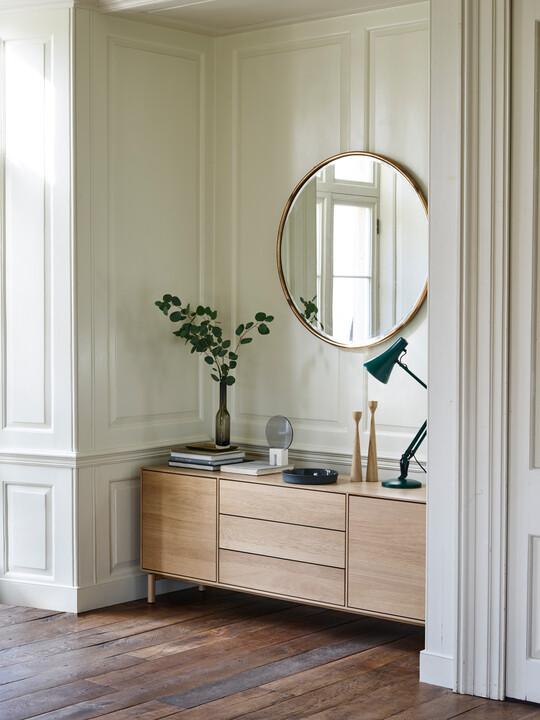 Iconic British furniture brand ercol is known for its blend of quality craftsmanship and stylish design. Since 1920, this family business has produced luxuriously hand-crafted chairs and tables. ercol furniture is renowned across the globe thanks to its long-lasting quality.
Case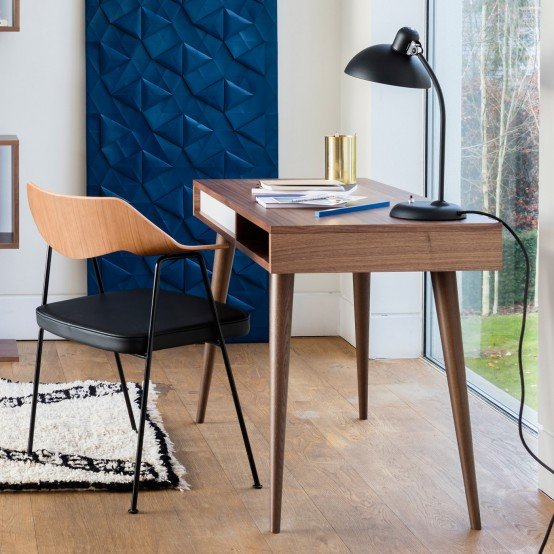 Working with world-renowned designers, Case is a vanguard of creativity and creates luxury wood furniture that is modern, with integrity and character.
Brookmans by Smallbone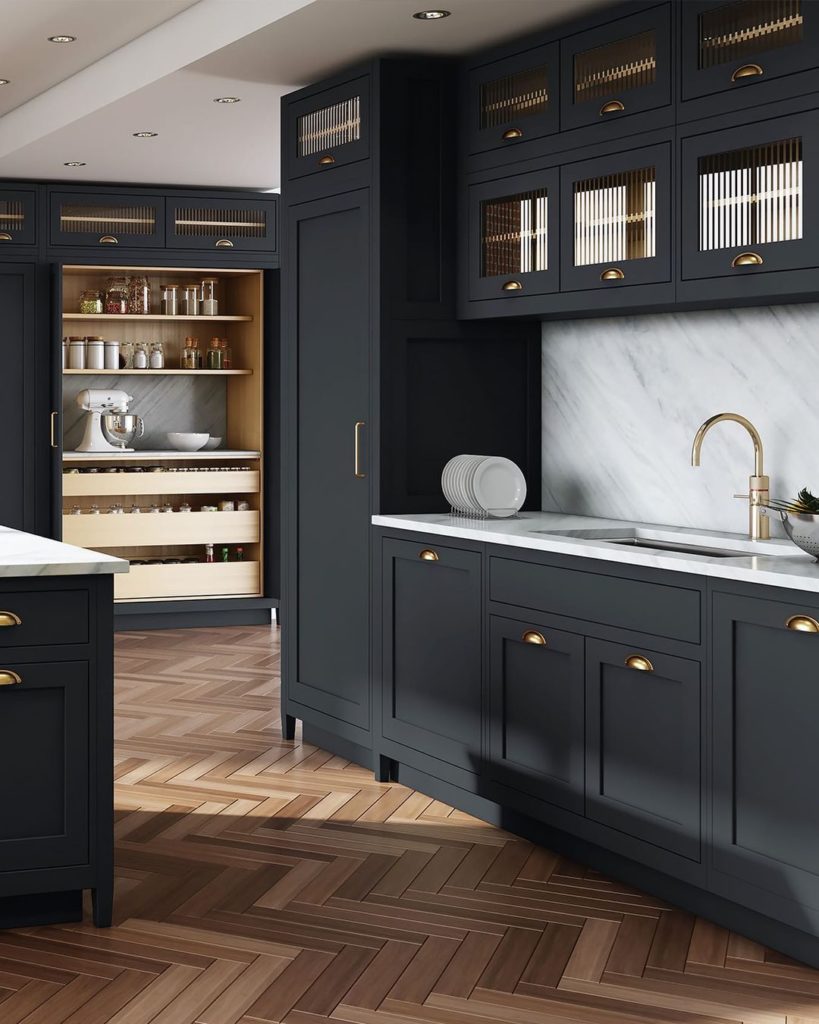 Brookmans by Smallbone showcases a contemporary take on kitchen and furniture design, influenced by its heritage and led by creative innovation that is central to its design and making process. Brookmans' kitchens are crafted using premium materials and designed to suit your home.
Timothy Oulton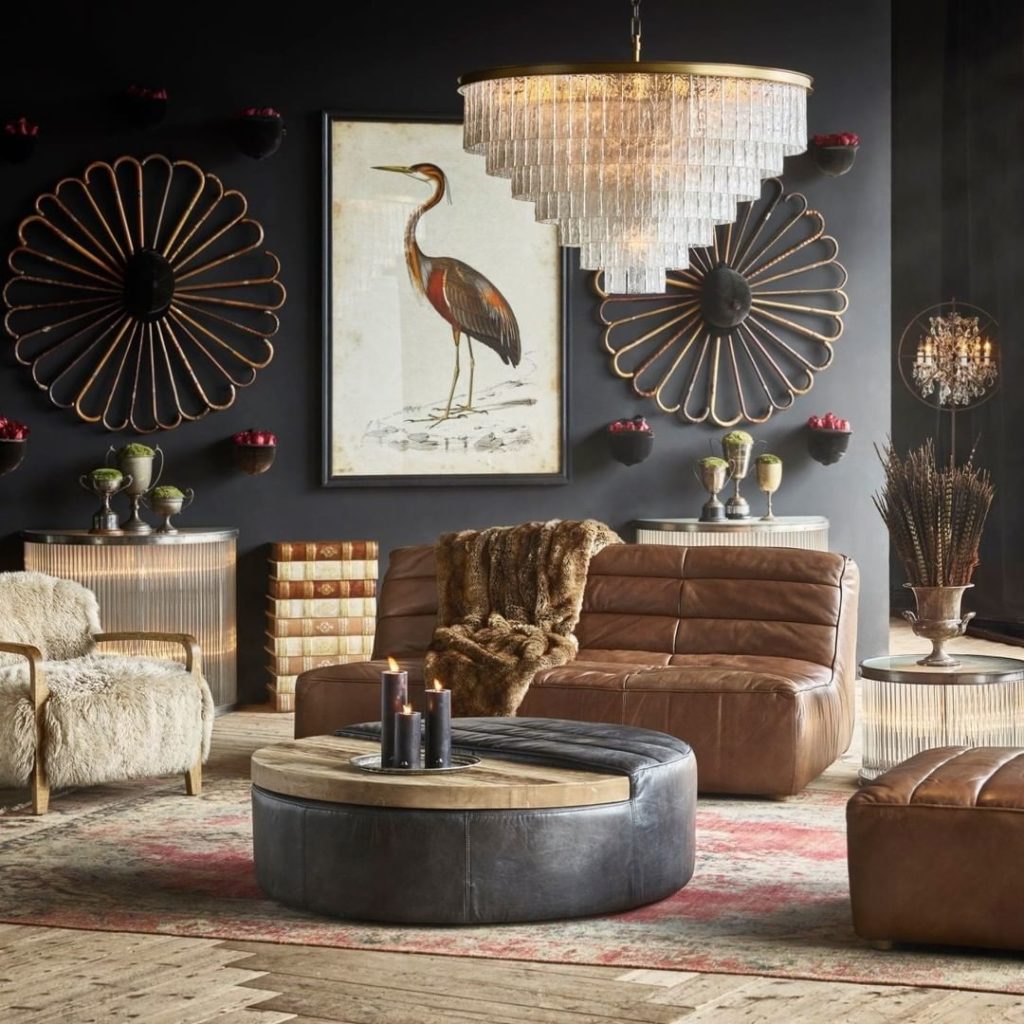 Storied pieces, for a storied life, Timothy Oulton's furniture and lighting collection is driven by a passion for traditional handcraftsmanship and a fearless quest for innovation.
Innovative brands at Heal's
Tom Dixon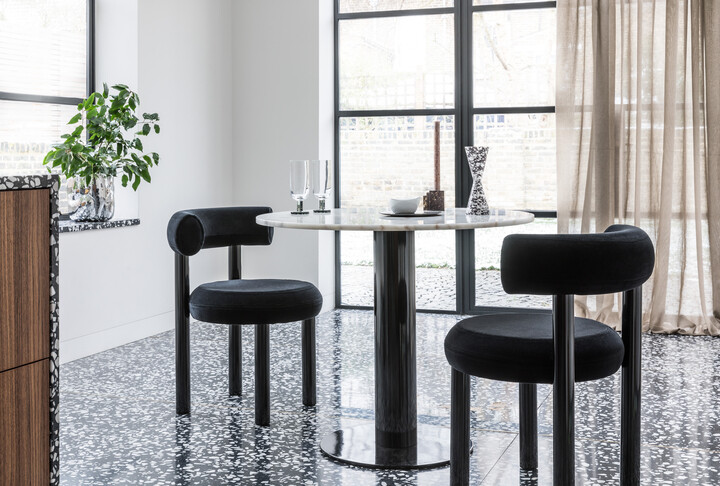 Tom Dixon is one of Britain's most acclaimed industrial designers, bringing wit, imagination and charm to everyday objects. Relentlessly innovative, incomparably creative and a true pioneer of design, where Tom Dixon innovates, others follow.
Gazzda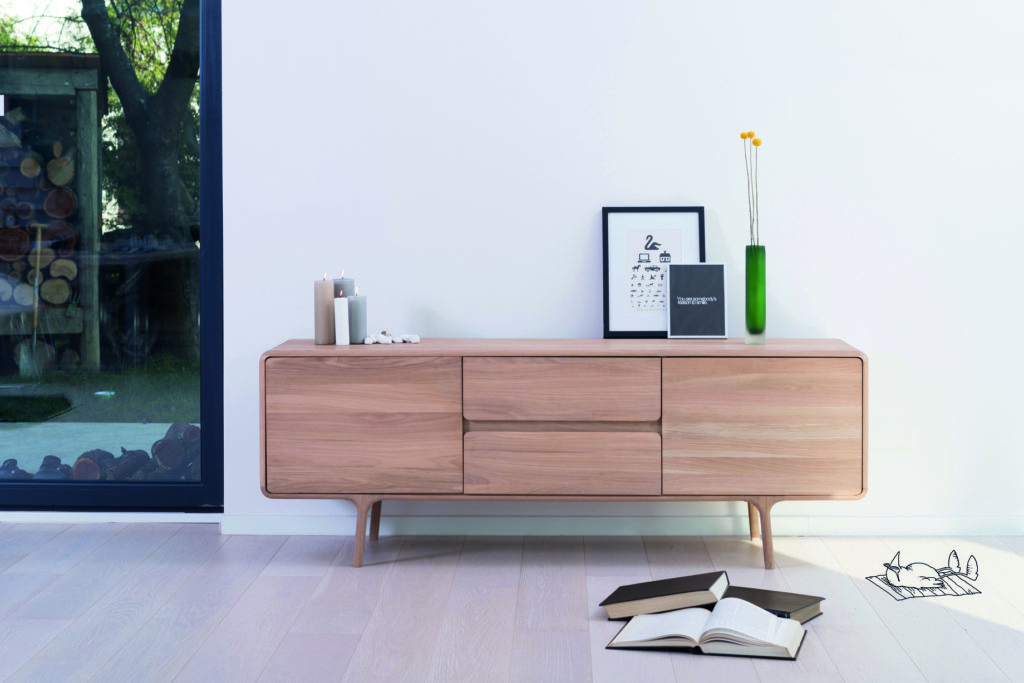 Bosnian design house Gazzda embraces its homeland's fusion of Eastern and Western cultures, and the longstanding tradition of craftsmanship that accompanies them. The brand was created for a simple purpose; to make the world a bit more handsome and cosier than they found it, while creating furniture that will make you smile.
ferm LIVING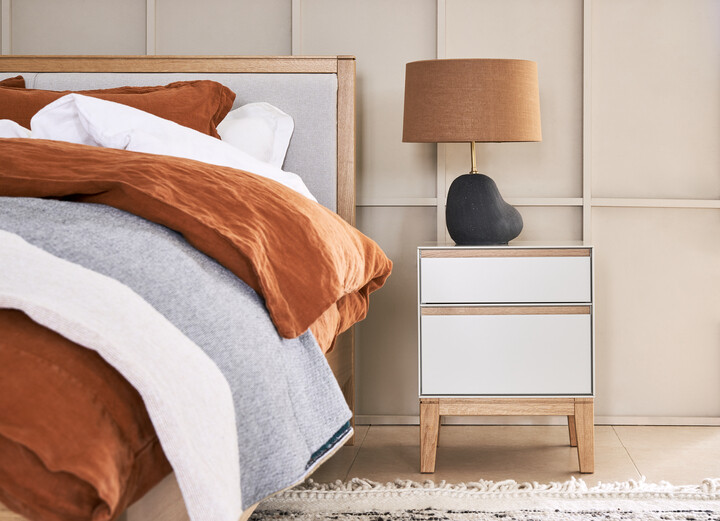 Founded in 2005 by designer Trine Andersen, ferm LIVING's designs enhance the small and candid moments of everyday life. Based on a passion for authentic design and clear functionality, the Copenhagen-based design house is rooted in the Scandinavian design tradition and are constantly challenging themselves to shape the future.
Amura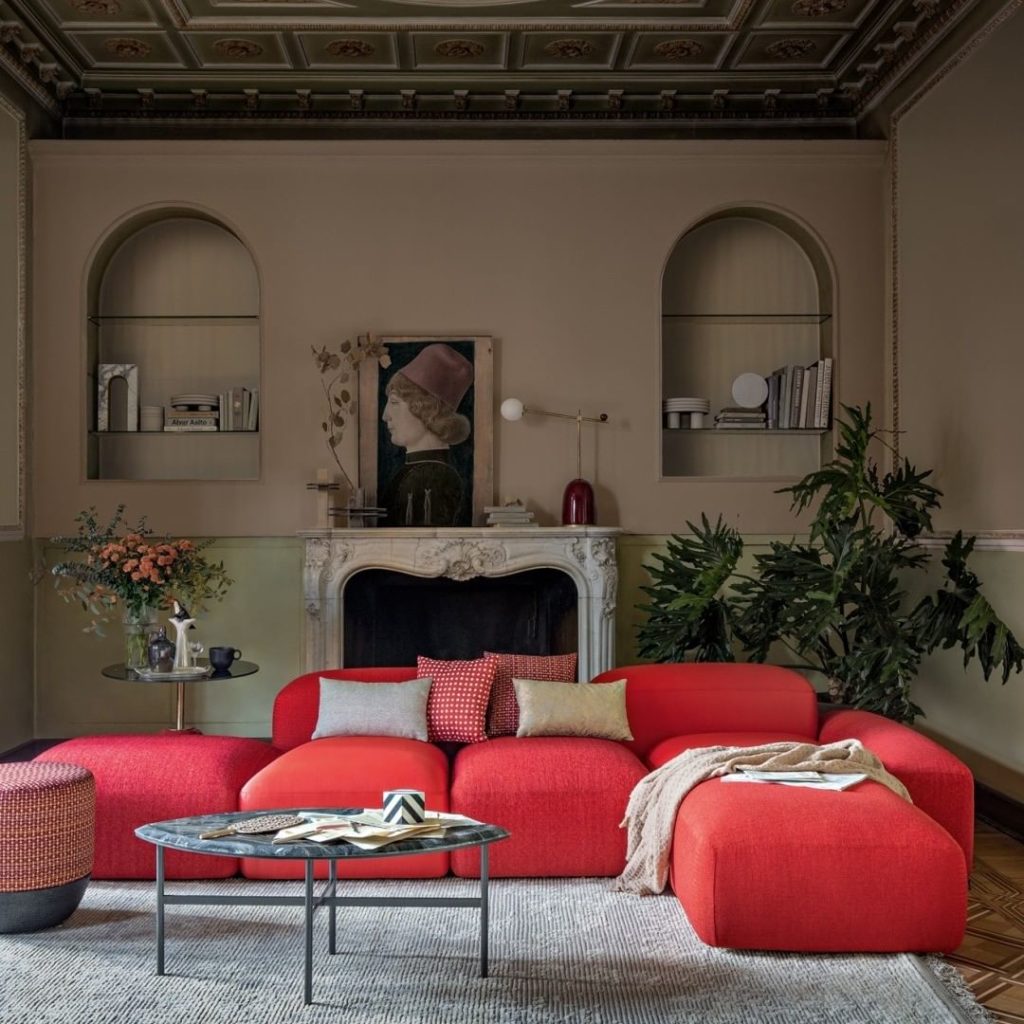 Amura is a young brand rich in culture and passion, and eager to bring into your home the best of Italian craftmanship.
Muuto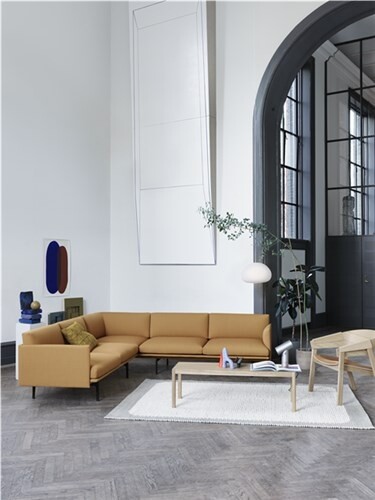 With their name coming from the Finnish for 'new perspectives', Muuto handpicks leading contemporary designers who are strong interpreters of their philosophy. By expanding on their heritage with forward-looking materials, techniques and bold creative thinking, their ambition is to deliver new perspectives on Scandinavian design.
Sustainable brands at Heal's
Kartell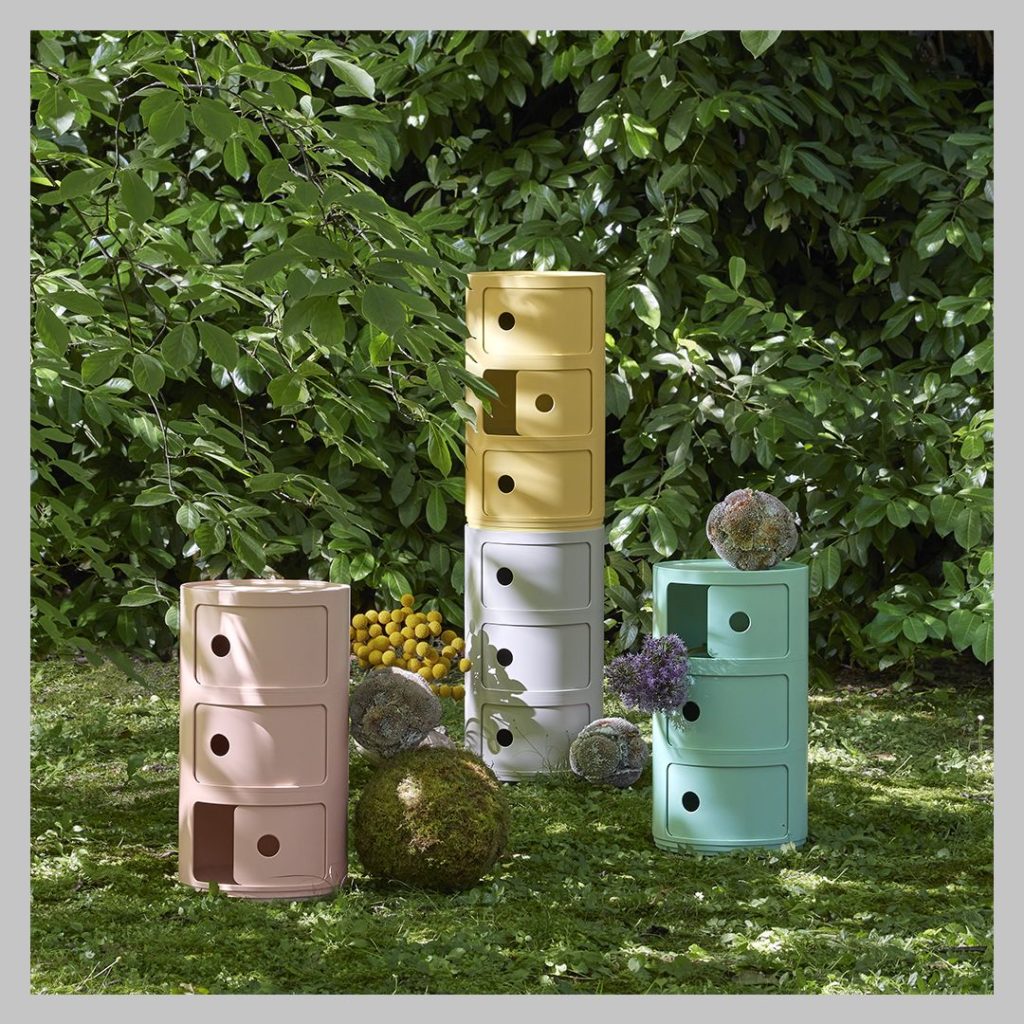 Continuing to break the mould in furniture and lighting, each Kartell piece is made in collaboration with prestigious international designers such as Philippe Starck and Ferruccio Laviani. Ongoing research and innovation in industrial processes have enabled the Bio Componibili cabinet to be produced with a biopolymer made from renewable raw materials, derived from non-GMO agricultural waste.
Linie Design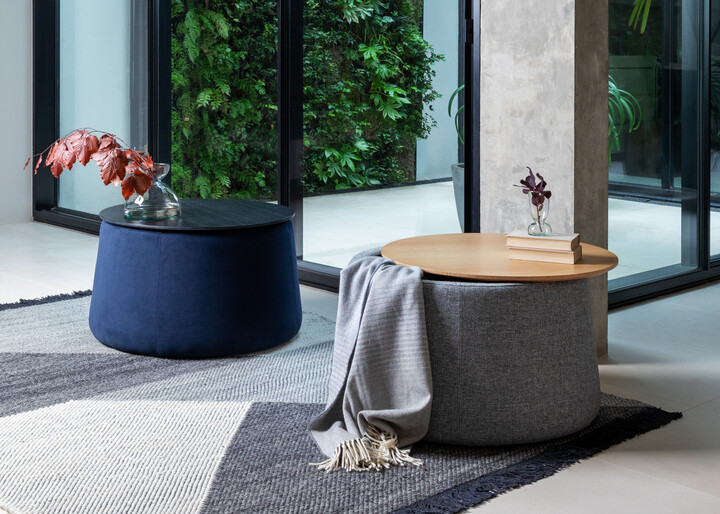 Committed to sustainable design, Linie Design rugs are produced using slow craftsmanship, without machinery, and transcend trends and the transience of time and so are passed on as a treasured heirlooms.
SCP Furniture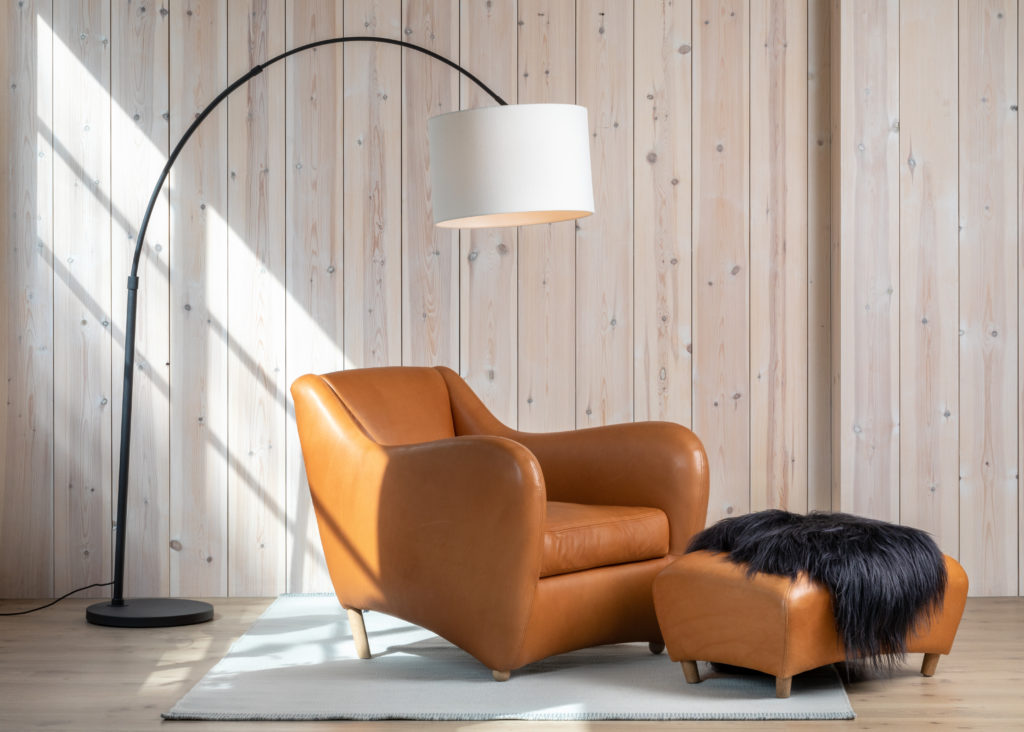 Founded in 1985, SCP is firmly established as one of the UK's most innovative and internationally respected manufacturers and suppliers of contemporary furniture. True to its founding idea, SCP makes design products that are beautiful, functional, and made to last.
Mater
Named after the Latin word for mother, Copenhagen-based design studio Mater serves as a daily reminder of our connection with mother earth. Mater limits its impact on the planet by using techniques that support local crafting traditions and the environment.
Riva 1920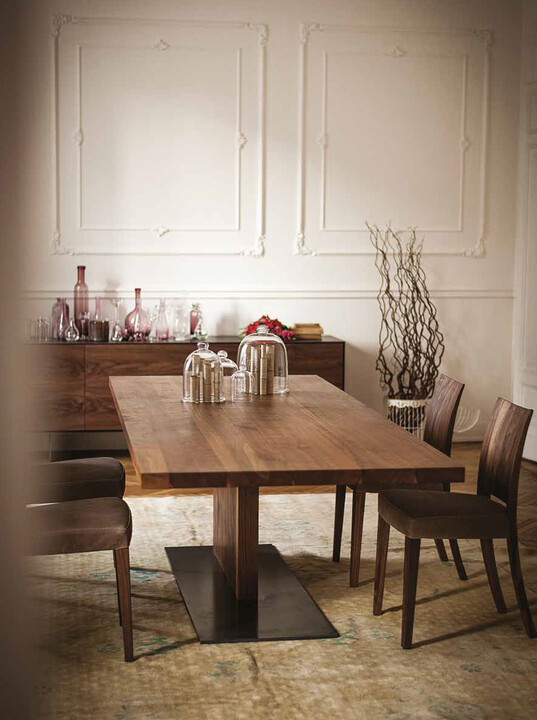 Based on the scenic coast of Lombardy, Italy, Riva 1920 creates contemporary crafted furniture using only the finest solid wood timbers. Each element is subjected to detailed qualitative and functional compliance checks, guaranteeing an authentic and completely natural product.
Gandia Blasco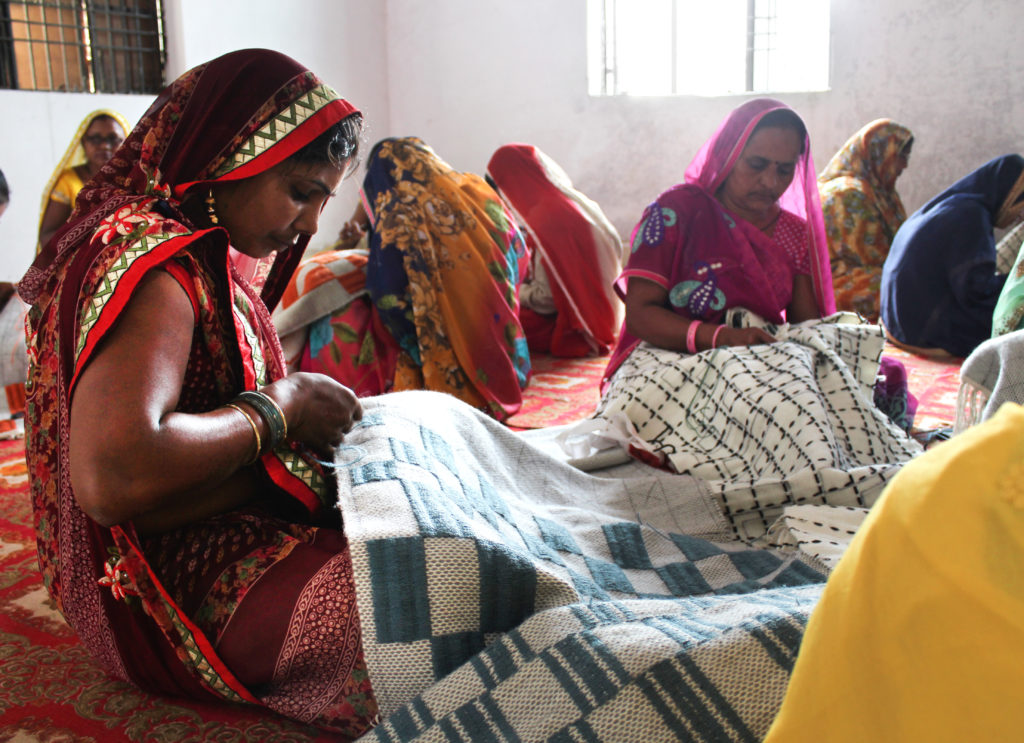 Gandia Blasco, based in Valencia, produces its rugs in India by artisan rug makers. Sustainability has always been a priority for GAN. From the beginning, it has been the principle that has permeated all the processes of the brand: from the manufacture of its products and the renewal of artisan techniques to the preference for natural materials.
Artisan brands at Heal's
Artisan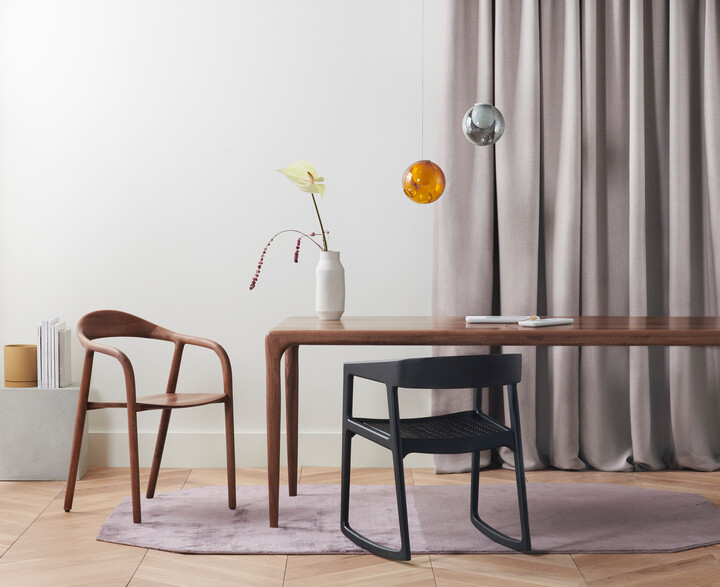 Bosnian manufacturer Artisan is steeped in heritage. Having emerged from the traditional woodworking shop Ćostović, over 50 years of experience is poured into each creation. A genuine passion and appreciation of wood is fused into the entire manufacturing process.
Wewood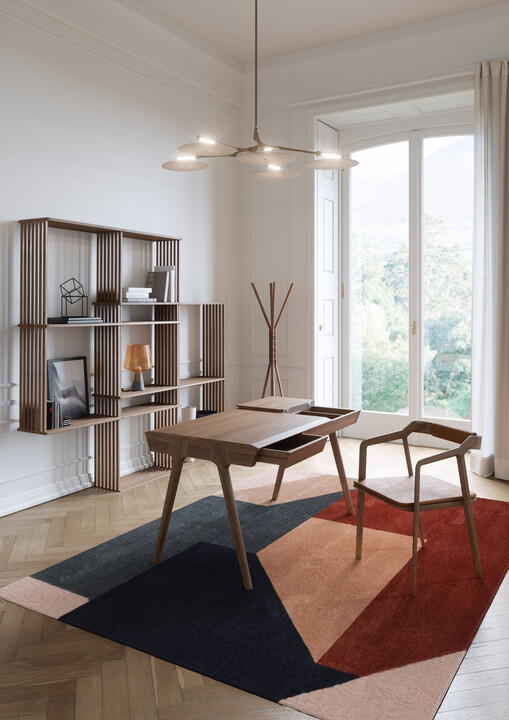 Wewood is a Portuguese joinery that specialises in designing and crafting solid wood furniture, characterised by enduring aesthetics and functionality.
Shop our brands here.