Hazy, lazy days. Long, languid evenings. Summer is here and with it the spirit of holiday. But if you're not jetting off for a while – or, indeed, at all – then worry not: we've got everything you need to recreate a stylish, sun-soaked break from the comfort of home. Think rustic Mediterranean tablescapes. Glamorous LA pool party scenes. And cocktails befitting of the South of France. It's a one-way ticket to the best of travel-inspired design. Care to join us?
A long Mediterranean lunch
From Greece to Spain and Italy, arguably the best bit about a Mediterranean break is the lunch menu after a lazy morning at the beach, where friends gather around piled-high sharing plates of ocean-fresh seafood and generous carafes of crisp white vino. Good news, then, that we're something of an expert when it comes to serving up stylish tablescapes that evoke all the relaxed glamour of a European retreat.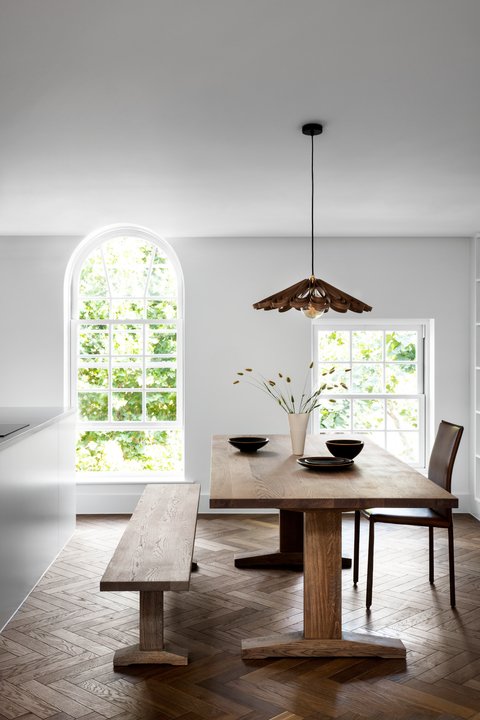 Set the stage for a convivial feast with our casual Lisbon dining table in a white-washed oiled oak flanked by a set of similarly-hued CH24 Wishbone chairs with their signature rounded back that will ensure you're sitting comfortably well into the late afternoon.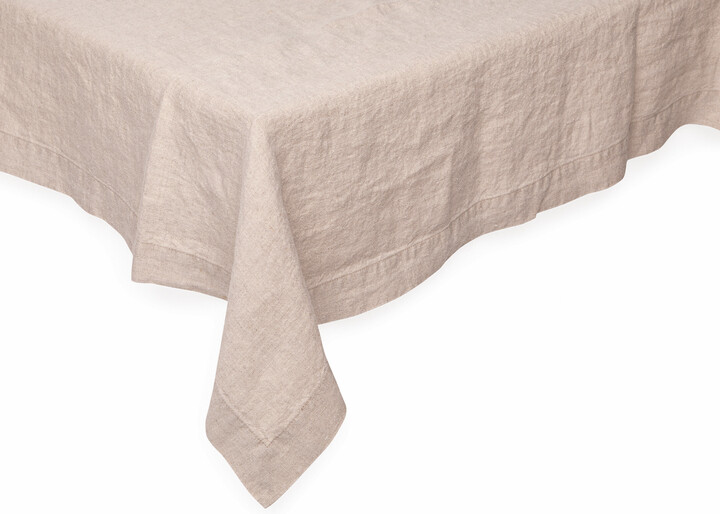 Next, cover your table in an effortless but elegant linen tablecloth – natural linen is both timeless and on-trend while blue stripes recall all the beauty of the Cyclades – and ensure it's just a little bit crumpled for that 'thrown-together' look.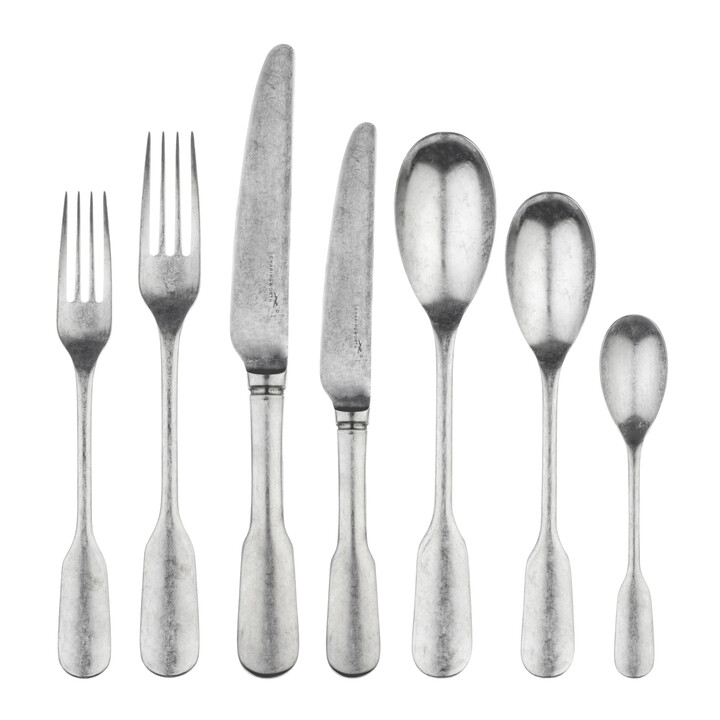 Then, it's all about setting the table. The Fiddle set comes in a vintage satin finish that looks like it's been handed down from generation to generation; while the colourful Sintra set, made from quality stoneware in Portugal, means everyone can be invited. But for a real conversation-starter, there's nothing quite like the showstopping plates by Harlie Brown Studio, including Fig, Crevettes, Radicchio and Citron. No wonder they're this summer's cult buy.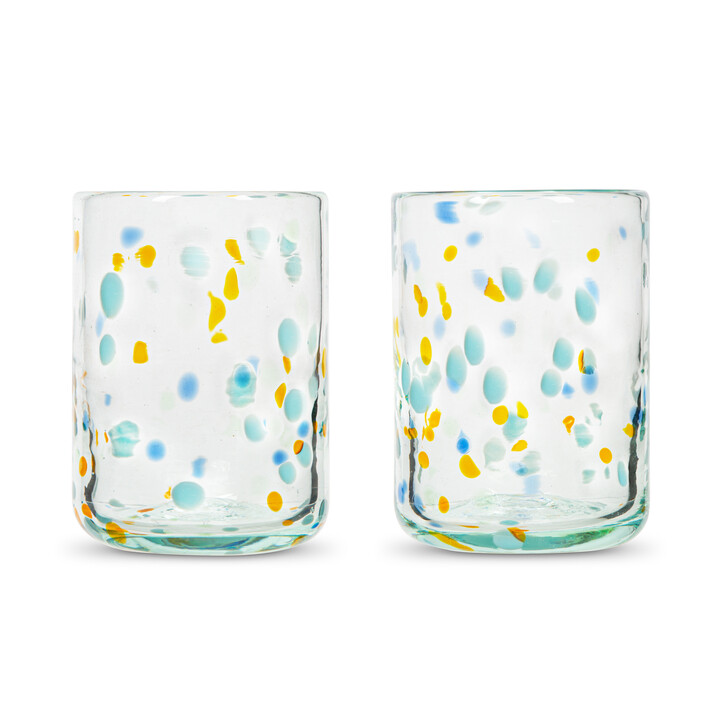 Finally, what would a Mediterranean lunch be without washing all that delicious food down with a glass or three of something refreshing? You'll need vessels, and Late Afternoon has crafted some truly special glasses, including the Allegria tumbler and the Terrazzo jug (both hand-blown on the Balearics, no less).
Whether indoors or outside, a little Mediterranean styling can transport you to far-flung shores this summer without stepping foot on a plane, so mix and match vibrant colours, fun patterns and rustic textures to recreate the vibe.
A wild LA party
From Palm Springs to Downtown LA, there's nowhere quite as cool as California when it comes to a summer party, while a backdrop of swaying palms and sleek furniture is almost as beautiful as the people. Luckily, there's more than a little bit of Americana in our sophisticated collection of furniture and accessories, guaranteed to help you recreate all the splendour of a star-spangled bash in your very own back garden.

The centrepiece of such a soirée is undoubtedly the Eos outdoor sun lounger by Case. With contemporary good looks, a lightweight design and award-winning credentials, it's the perfect addition for poolside socials, whether enjoying a drink or two, basking in the sun or having a deep and meaningful. Complement with the other pieces in the collection – from a side table to a lounge chair – to complete the look.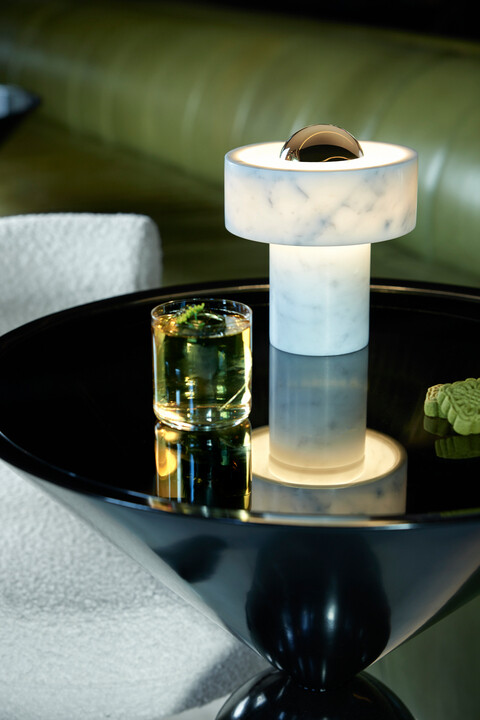 For when day turns to dusk, the Stone LED outdoor table lamp ensures the party can keep going with up to nine hours of battery life from a full charge, together with a luxurious finish in a semi-precious stone; while a basket of Bergstaden throws, made from sustainably-sourced Norwegian lambswool and featuring a striking abstract print, will take the chill off.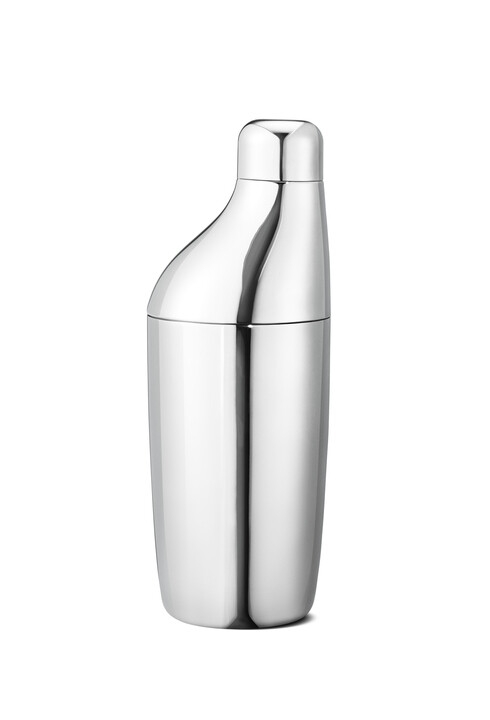 And what about a nightcap? Sure to shake things up 'til late is the Sky cocktail shaker, an asymmetrical and ergonomic objet d'art by Georg Jensen that also makes a killer martini, and the mouth-blown Tank high ball glasses from Tom Dixon, which turns every social occasion into a special occasion.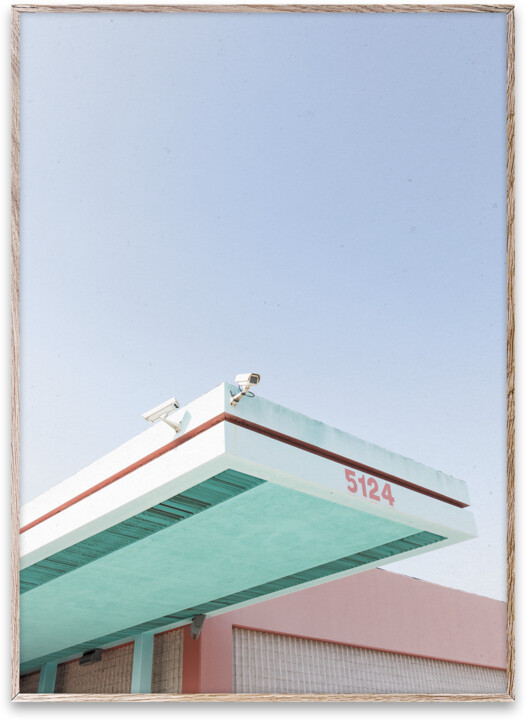 The finishing touch, however, is this Los Angeles-inspired artwork by Paper Collective, evoking a Golden State of mind.
From the pool to the patio, a dash of California chic will jet to directly to La La Land. Browse and buy modern design and neutral colours to wave the flag.
A relaxed evening in the Riviera
There's something so romantic about the French Riviera in the summer. Movie stars rubbing shoulders with models and moguls. Open-top vintage cars rip-roaring down coastal roads. Yachts bobbing up and down beside star-studded harbours. Fortunately, we've got the pieces you need to add a little panache to an evening in your space at home.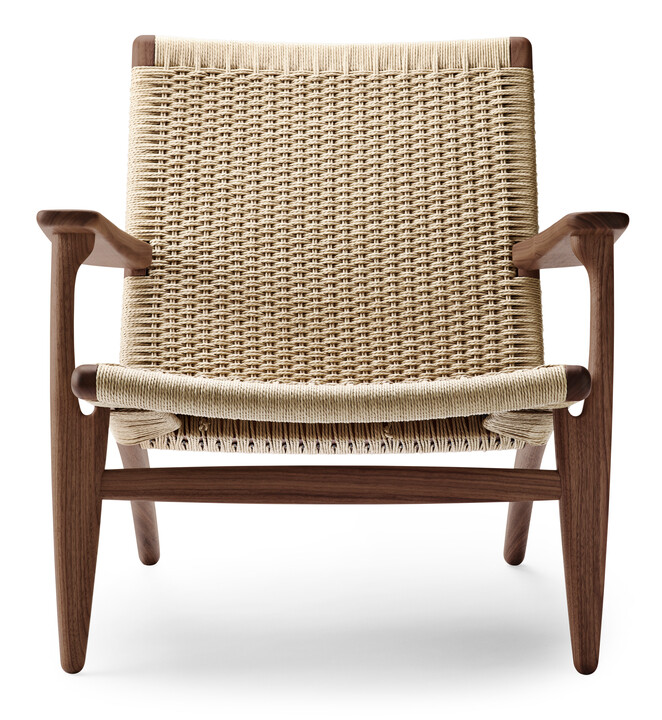 Hand-woven from paper cord and featuring a distinctive shape, the CH25 armchair calls to mind relaxed, convivial days spent in Cannes, while providing a comfortable perch for any cocktail party. Why not add a pop of sunshine with the Brisa cushion in golden yellow paired with the SDO 04 print in vibrant stripes?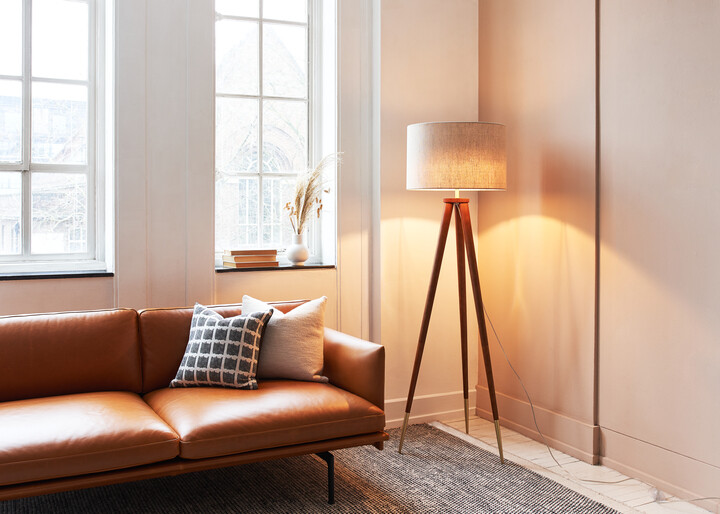 To cast the kind of flattering glow visiting rock stars and royalty would demand, the Hawkins tripod floor lamp is just the thing, crafted from solid wood and inspired by Mid-Century aesthetics. The natural linen shade is the secret to its soft, diffused light that reduces harsh shadows.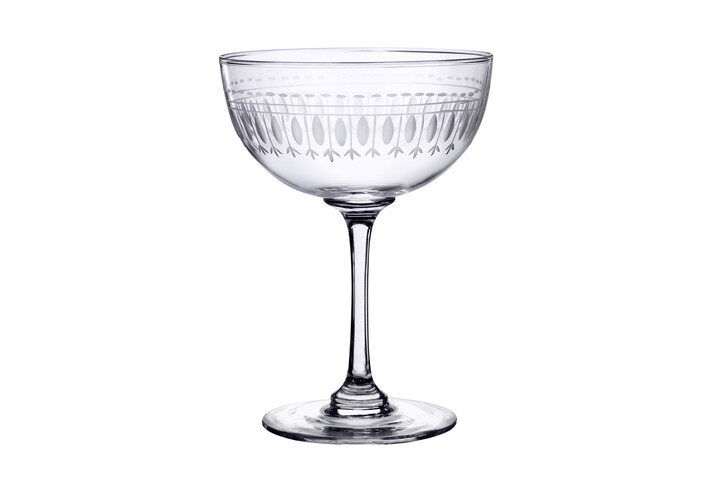 Cocktail hour, meanwhile, comes courtesy of The Vintage List, which offers all manner of gleaming retro-style glassware for intimate gatherings. Who not make like they do in St Tropez and invest in some Champagne saucers for celebratory fizz or cocktail glasses for a French martini? Toast-worthy vessels, indeed.
For a little French flair in your home, go light and bright with your colour palette, and consider elegant shapes and materials. Passport not required.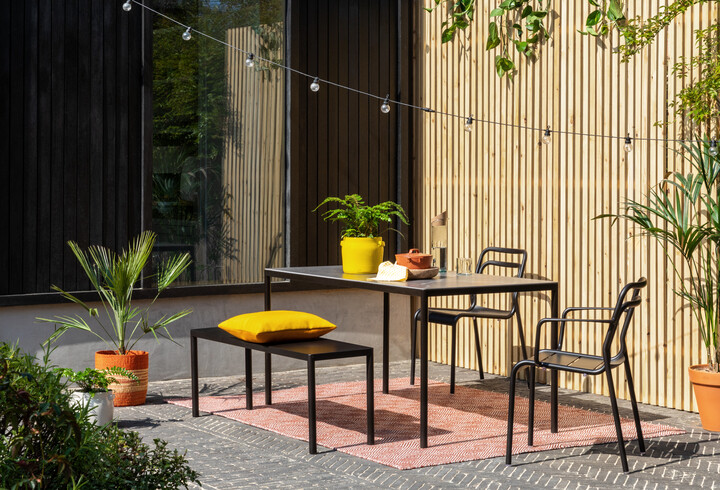 Wish you were here
Three more tips for vacation style.
1 Planters
Green foliage, tropical plants and colourful flowers create the lushness of a luxury getaway, so accessorise your space with a collection of Tallo planters filled with your favourites.
2 Lighting
Recreate all the style of a five-star resort with a dramatic lighting scheme: the Moon LED outdoor triple pendant lights will certainly do the trick above a dining table.
3 Rugs
Not only are outdoor rugs one of this summer's hottest trends, but they also provide warmth and texture underfoot, such as the terracotta Romilly recycled rug – pure Morocco vibes.