The Vintage List was set up in 2015 to by Camilla & Henry to reproduce some of the wonderful glassware that they used to find when searching around English antique markets and salerooms.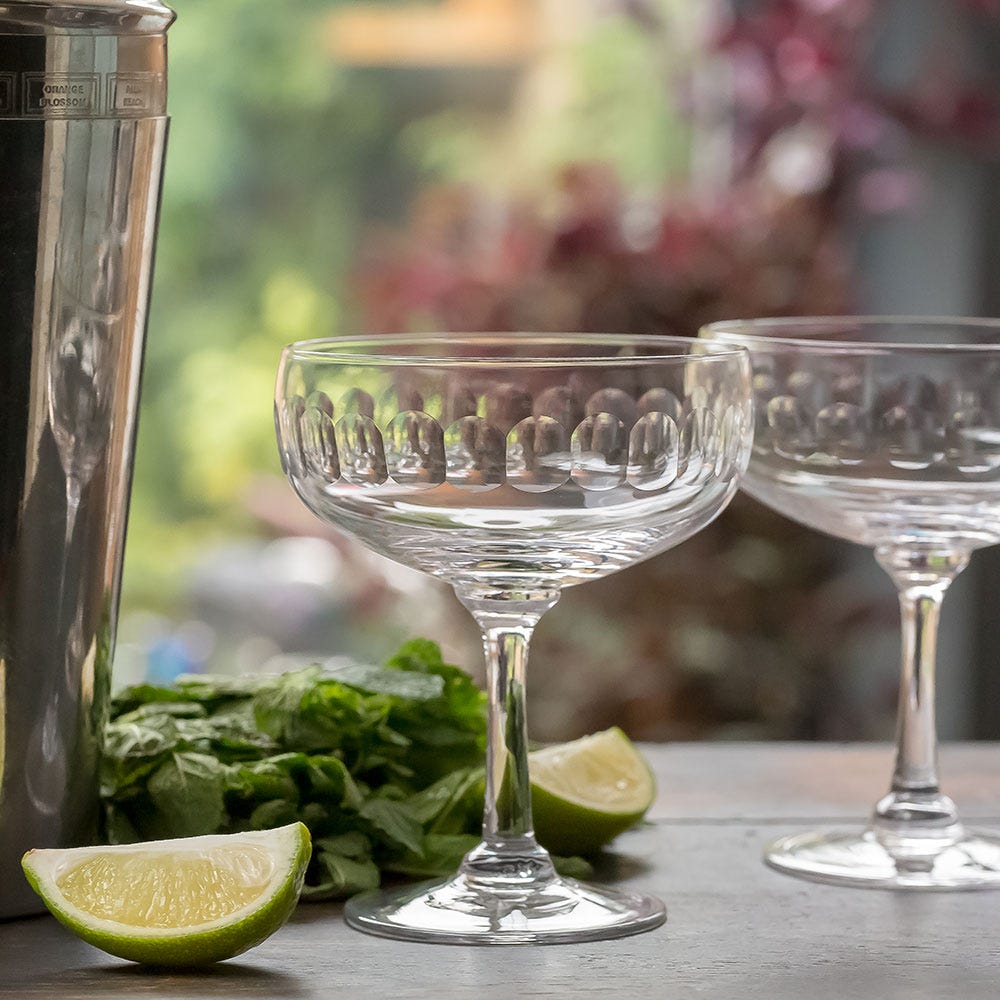 Timeless Design
They feel that these old designs are timeless, and perfectly complement other modern homeware. The engraved glass can sit happily alongside plain glass, and in the age of Instagram, can make any normal meal seem special.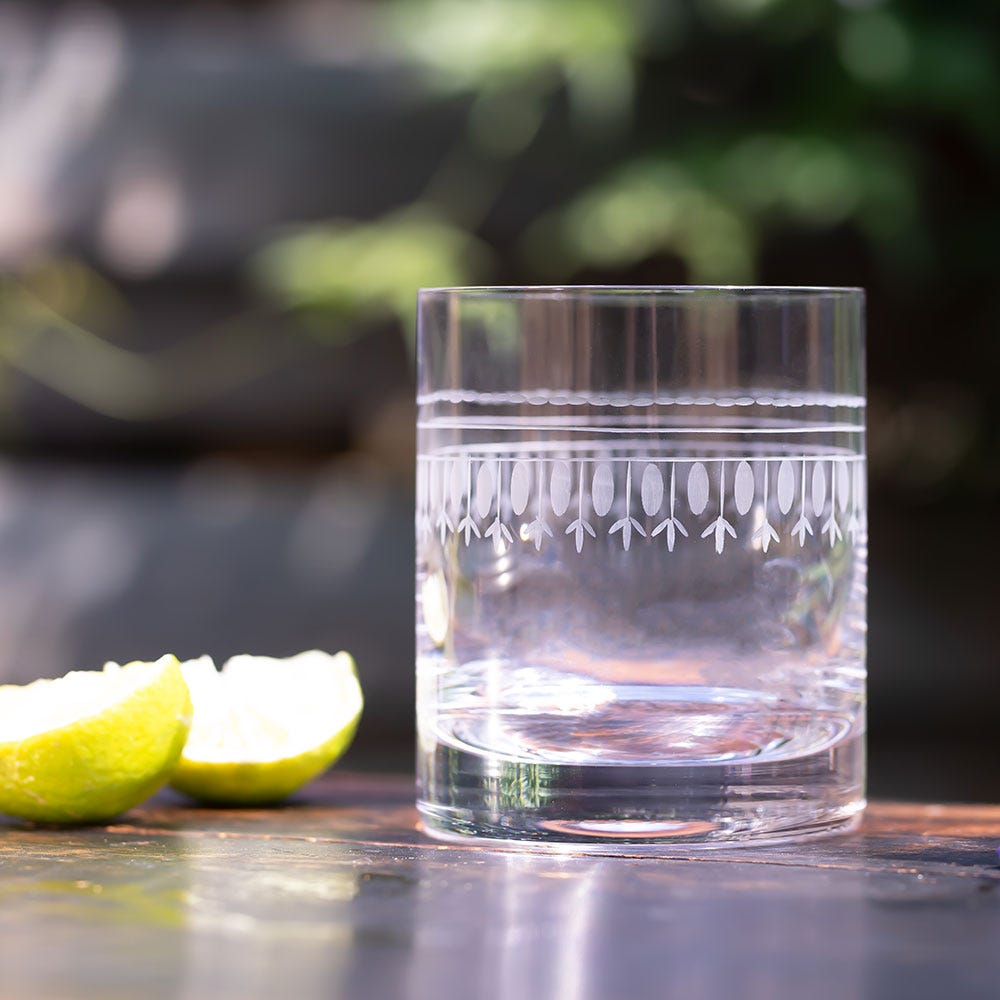 Vintage Made Practical
Most importantly they wanted it to be practical so that it could be used everyday. All their glassware is dishwasher safe, so you really can use it for any occasion without having to worry about the washing up. And unlike genuine antique glass, you can always purchase replacements if you (or your guests) should break one!