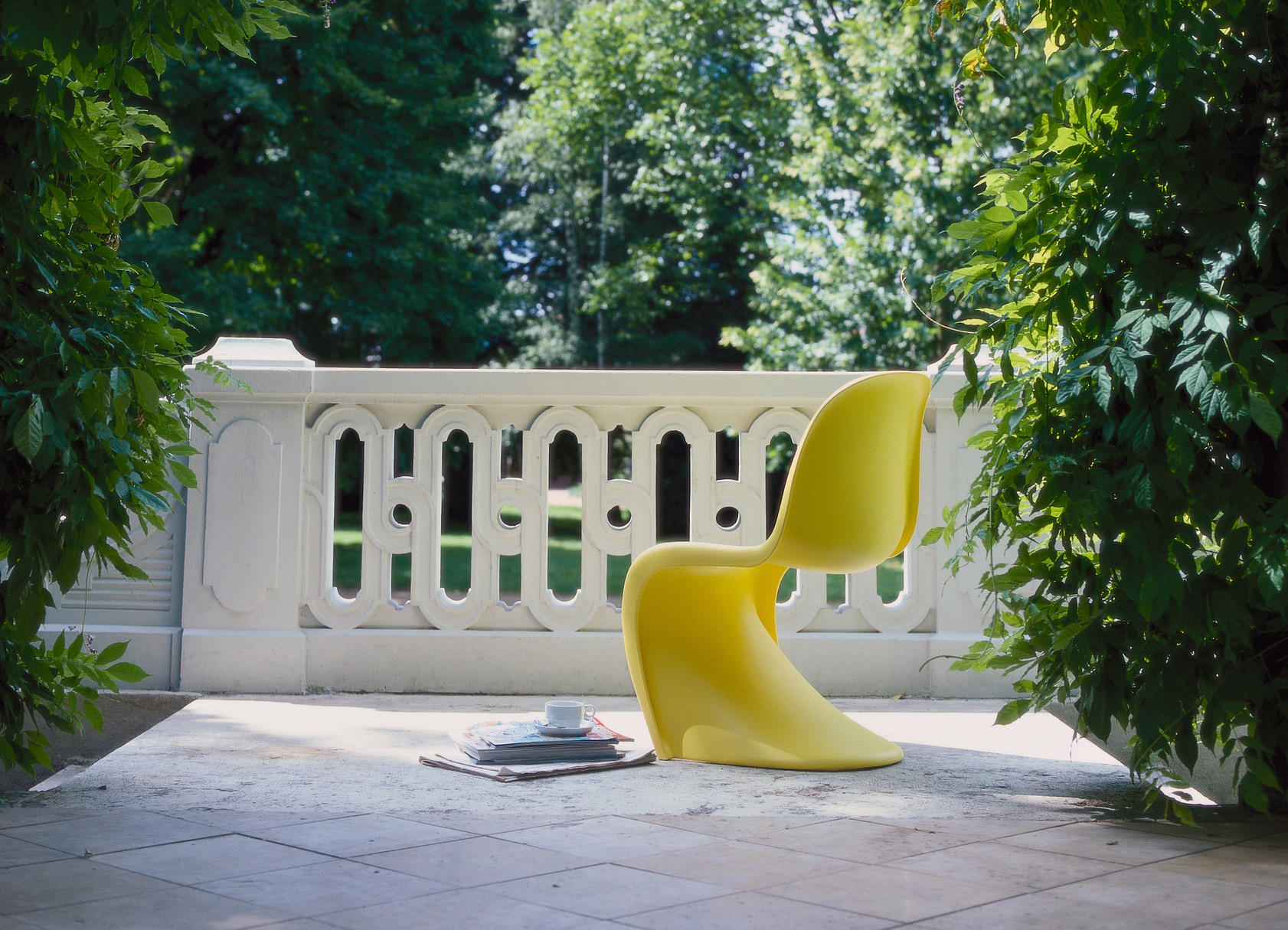 Summer is in full swing meaning it's time to move outdoors and enjoy the sunshine. Despite the unpredictability of the British climate, we love to spend time in the open air, eat and drink in the sun, and simply enjoy the outdoors, whether it be on our city balconies or country lawns.
How, though, to make the most of our outdoor space when the weather can turn in the blink of any eye? We've put together four modern outdoor furniture ideas that will help you find the design perfect for your space, whatever the weather.
–
1. Think Versatile
Yes, there are a lot of unknowns with British weather. But that doesn't mean we can't create a stylish outdoor "room" of our own where we can enjoy the intermittent sunshine. It just means we have to be slightly smarter in our choices.
For starters, consider investing in a design that is just as at home inside as it is out.
Kartell has a number of beautiful chairs that can be used around a modern dining table as well as the garden table meaning that the chairs don't go to waste for half of the year. This is especially handy if you don't have the luxury of ample storage space to hide away your outdoor furniture during the wet and windy winter months.

The Kartell Masters Chair, £159
The Kartell Masters Chair was designed by Phillip Stark who drew his inspiration from three iconic chairs by legendary 20th-century designers: Arne Jacobsen, Eero Saarinen and Charles Eames. The result is a thought-provoking design that features beautiful unbroken curves that aren't spoilt by any awkward joints or screws.
In a similar vein, the Piuma chair, also from Kartell, has a simple shape giving it the versatility to be used both indoors and outdoors. Measuring just a few millimetres thick it is made from an unprecedented mix of materials that make the chair not only light and slender, but also incredibly durable and flexible.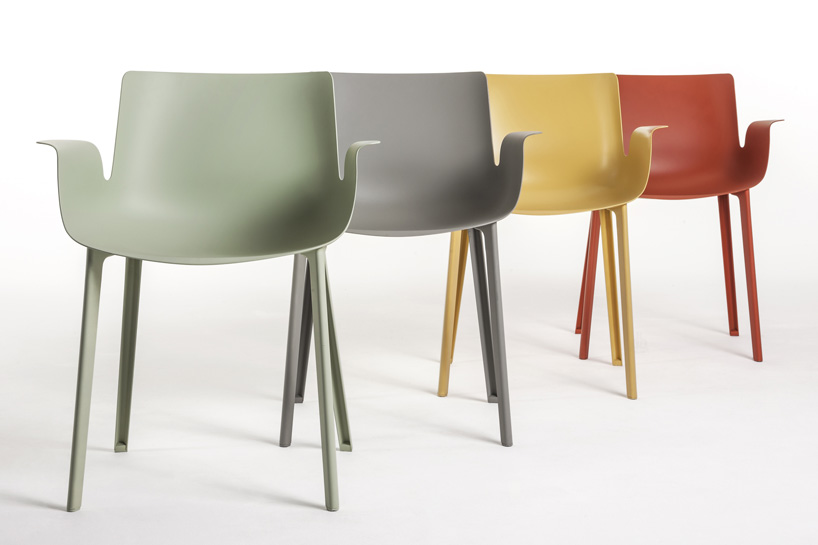 The Kartell Piuma Chair, £277
---
2. Think Functional
A key function of outdoor furniture is to ensure it can withstand the elements. Therefore, material choice is an important consideration when it comes to choosing the right design for your garden.
Before you opt for traditional wicker or wood pieces, you might want to consider a different material: plastic. Enough to make many design aficionados shudder, plastic tends to get a bad rep but when executed properly, plastic can be just as chic as its natural counterparts.
It can be easily moulded into many different shapes giving designers the ability to create truly breath-taking pieces that other materials don't allow for.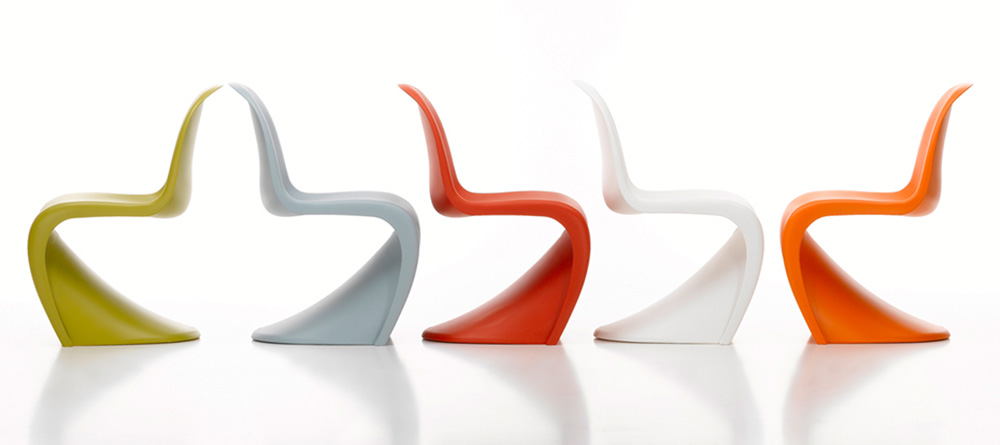 The Vitra Panton Chair, £210
The Panton chair from Vitra has an instantly recognisable cantilevered silhouette that was the creation of legendary Dutch designer Verner Panton. Working in collaboration with Vitra, Panton developed the world's first chair to be manufactured from a single piece of plastic and its striking shape will act as an eye-catching feature in any garden.
Similarly, the Bubble sofa and club chair from Kartell can withstand all the elements thanks to its plastic material, allowing classic indoor shapes to be introduced to the outside.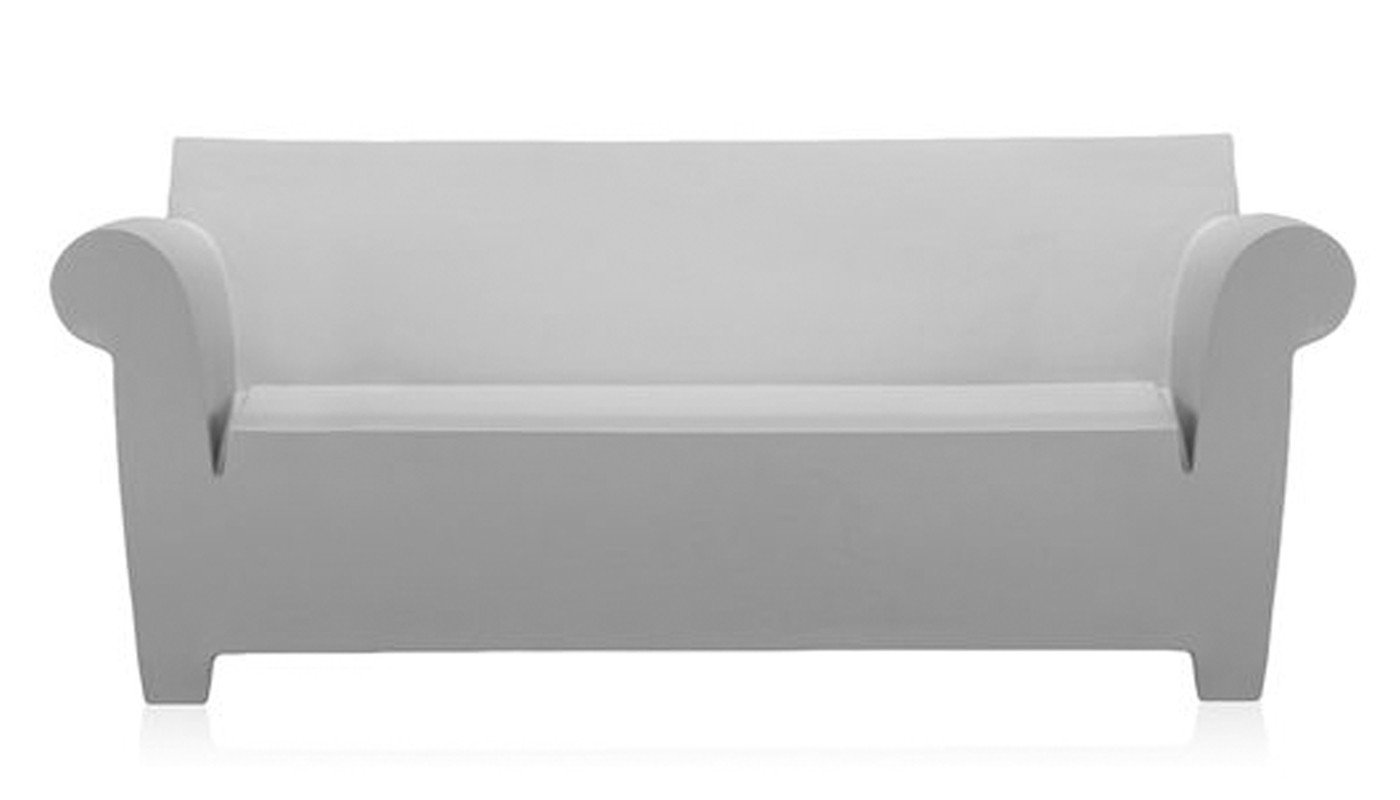 The Kartell Bubble Club Sofa, £651 
---
3. Think Colourful
Your outdoor space is a great opportunity to add a bit of colour to your home, especially if you're not quite brave enough to use it inside. Use the colours found in your garden as your starting point and build from there.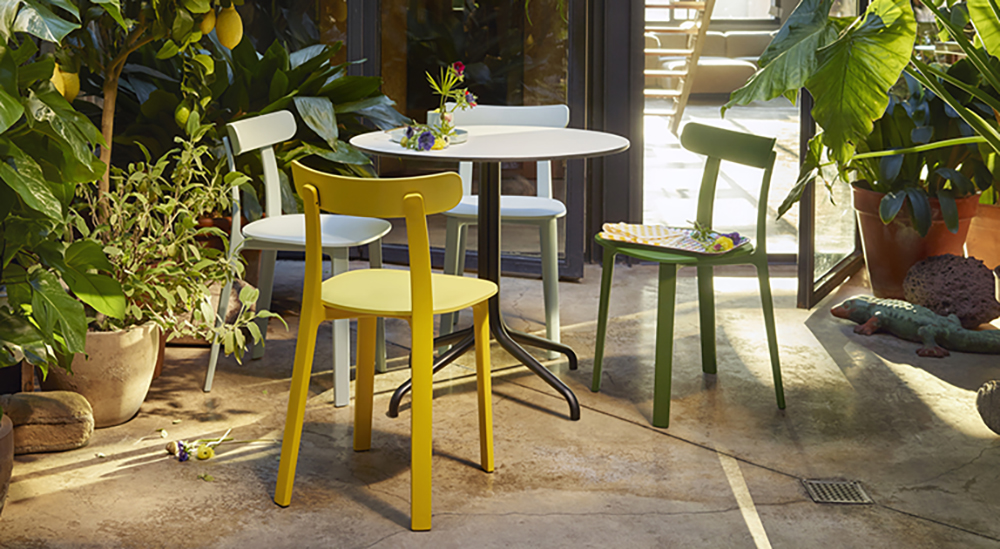 The Vitra All Plastics Chair, £135
Designed by Jasper Morrison, the All Plastic Chair is reminiscent of classic wooden chairs but made from resilient plastic. Available in a range of colours, the chair combines chair combines great stability with excellent comfort.
Another colourful option is the Hot Mesh chair by Blu Dot. Inspired by classic wooden steam-bent bistro chairs, the use of steel tube and mesh gives a modern rendition of the interlocking rails and woven seat of the original with this yellow design available in a range of bright colours.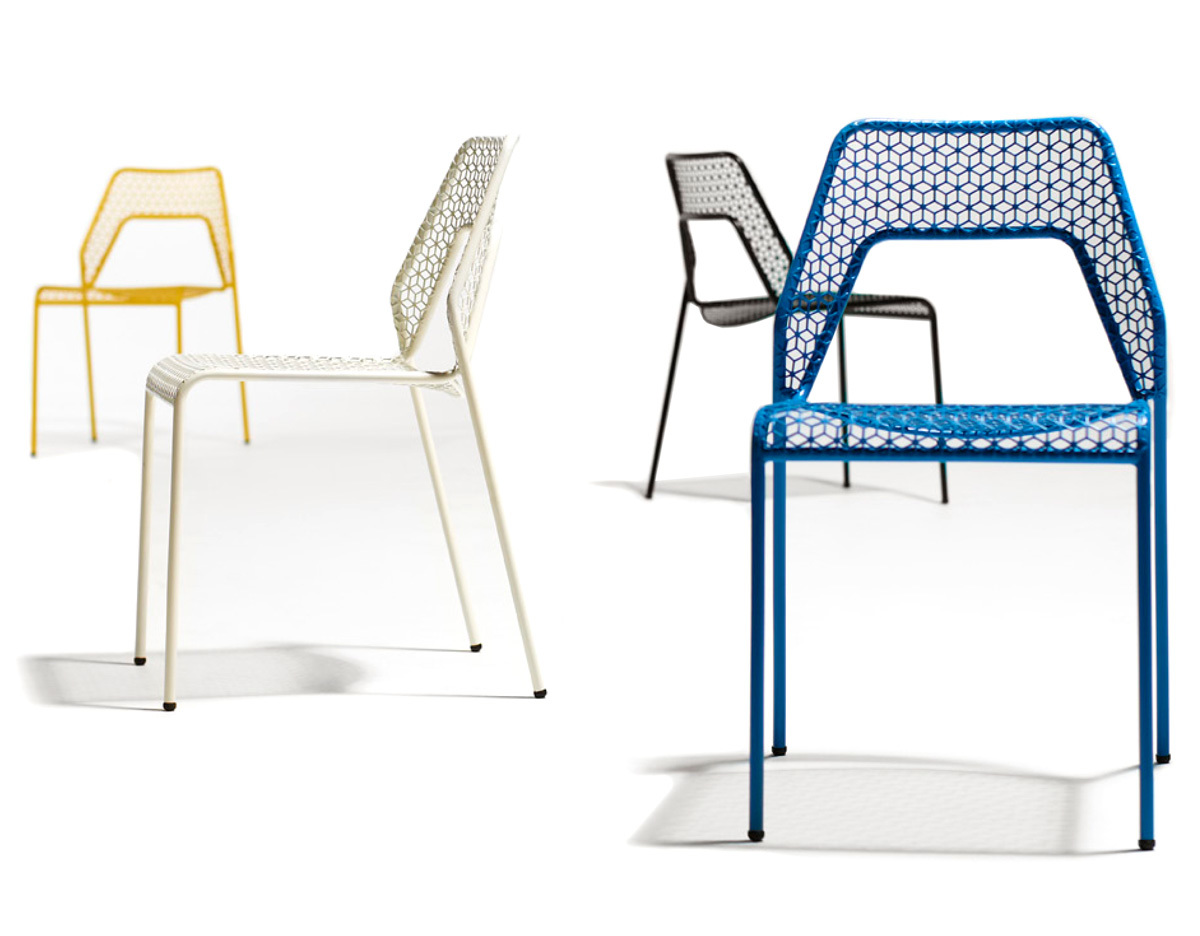 The Hot Mesh Chair by Blu Dot, £149
---
4. Think Iconic
It's hard not to be driven by trends, but it's better to invest in something that you love which can evolve rather than be thrown out after a season.
New to Heal's is the Eos range from Case which does just that. Designed by Matthew Hilton, the aim was to produce a simple, clean and functional product that was hard-wearing and well-priced.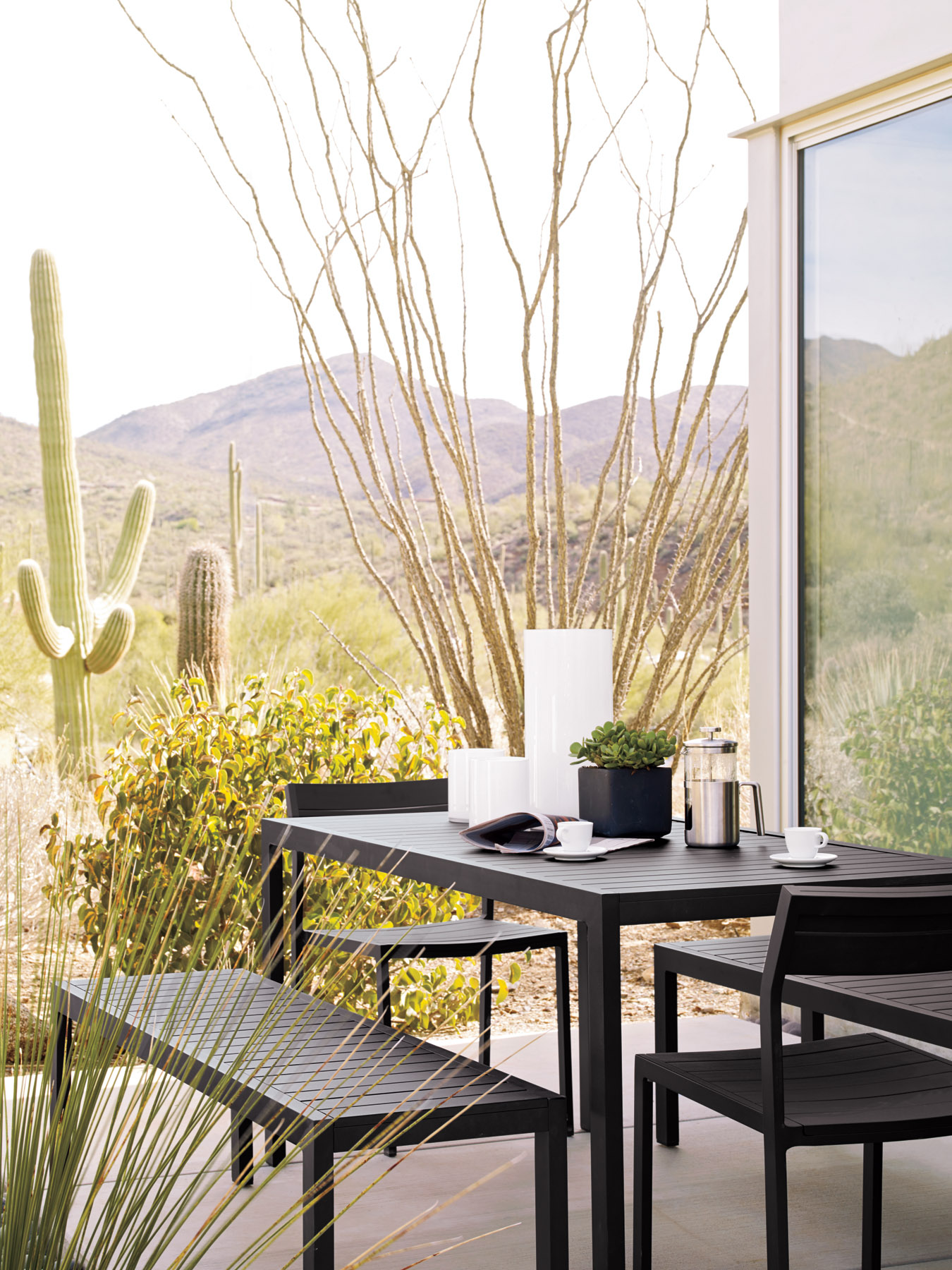 The Eos Rectangular Table, £530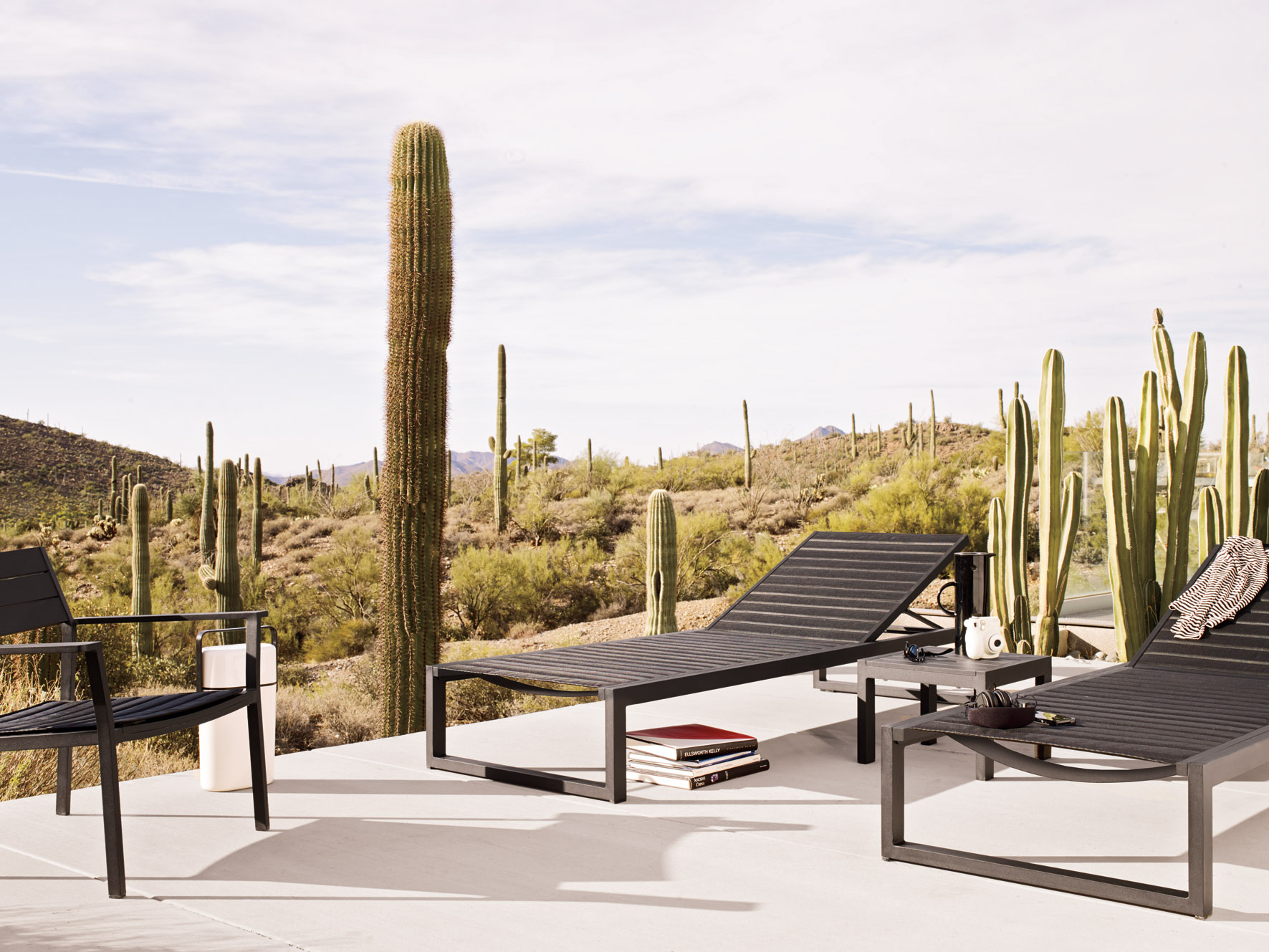 The Eos Chaise Longue, £620
A collection of three chairs, three tables, and a chaise longue these designs are almost deceptive in their simplicity. This contemporary outdoor collection is smartly proportioned, exceedingly comfortable, and (perhaps most importantly for English gardens), entirely weatherproof. A future design icon without the price tag.