The summer season is here and brings with it a whole host of new summertime rituals -stepping outside without a jumper, adding ice to every drink, and going for a walk after work, just because you can.
It also brings with it a whole host of interior design possibilities for our homes. This season we're seeing summer shades being brought into the home (think blues, greens and subtle neutrals), the indoor-outdoor divide being done away with, and a lean towards minimalism and simplicity all to create a heightened sense of wellbeing.
That's why our decor trend pick for the season is tranquillity.
We know what you're thinking – that's not really a 'decor trend'. But in a time of political uncertainty and national tragedy, there is a clear shift in attitude to the way people are thinking about their homes. Our personal space now not only has to act as a place of shelter but also of sanctuary, where one can hide away from the external stresses of everyday life.
Creating a tranquil home where we can relax, unwind and simply be is something that is increasingly top of interior designer briefs.
Below are our tips for creating a tranquil home from choosing colours and designs that put you at ease to forming an environment that works for you and your lifestyle.
–
Summer-inspired living
It seems to be a fact – most people feel happier when the sun shines. How then, to harness that feeling all year round, and especially in our home?
Firstly, by styling your space to reflect your external surroundings. Choose a palette of colours that can be seen in the landscape outside, and use those across your accessories – rugs, cushions, tableware are great places to start.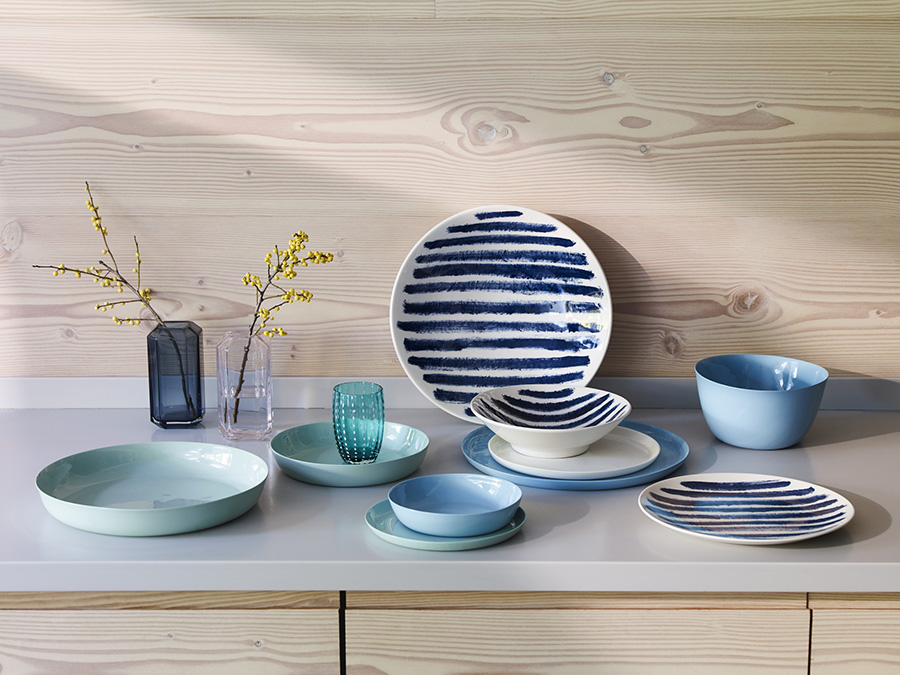 Adding touches of blue and white around your home, through tableware for example, echo the blue and white summer skies
Take inspiration from summery blue skies scattered with those high, wispy clouds. Pops of yellow tie in with the summer sun, whilst varying shades of blues and greens are timeless colour choices.
Alternatively, stick with calming neutrals and offset with more muted hints of colour. Take inspiration from the hazy light of dusk on a warm summer's evening, when colours are slightly subdued. A calming, pared back feel keeps things simple allowing you to switch off.
Use plenty of indirect, soft light through table lamps to create an ambient and atmospheric lighting scheme once the sun has set. Be sure to also choose bulbs that give off a yellow-toned light rather than blue to add warmth.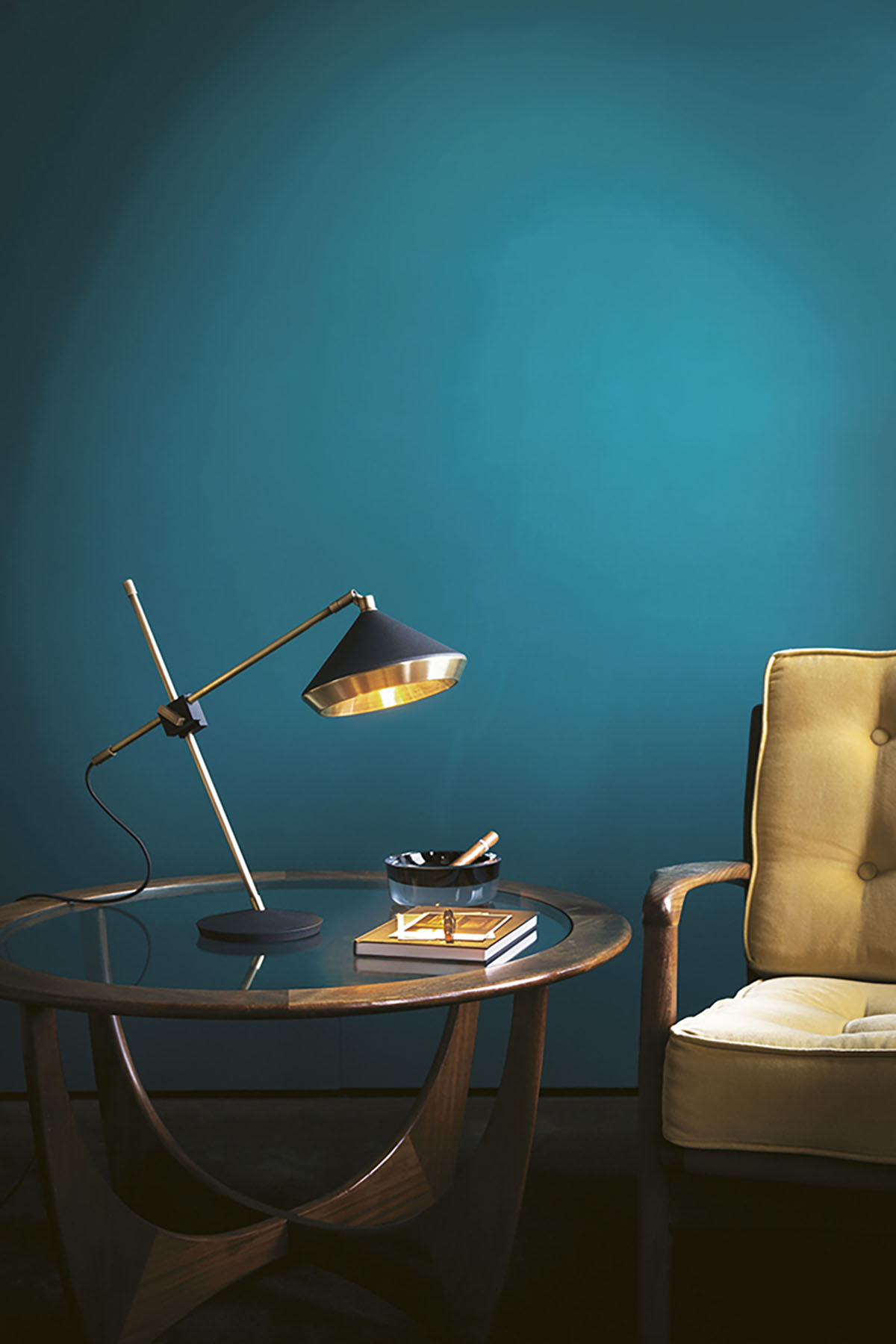 The Shear Table Lamp by Bert Frank, £532
---
Greenery
Then, of course, there's green. Known for its rejuvenation and restorative properties, green gives the feeling of being connected to nature and helps us to feel safe and secure.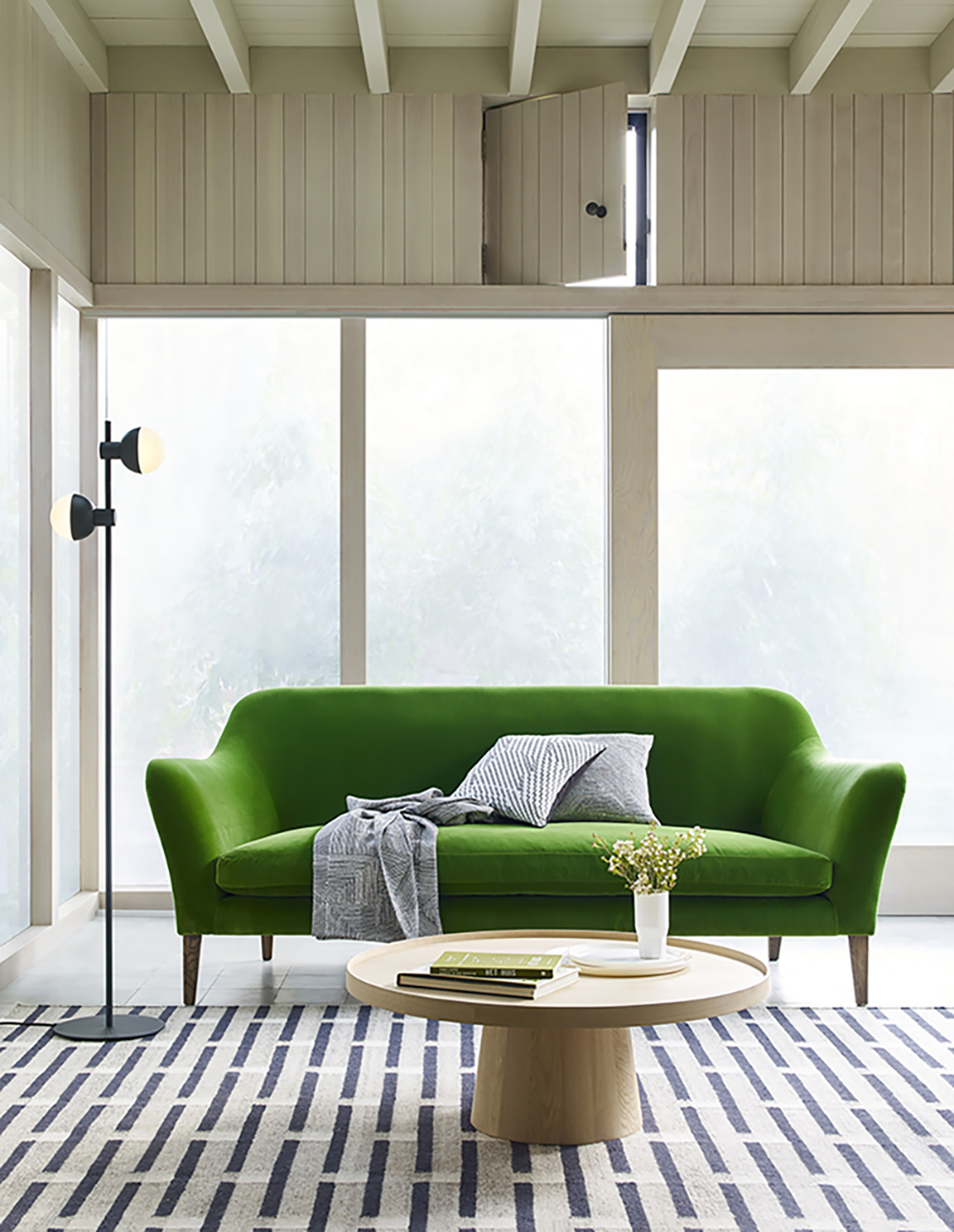 Our Wallis sofa design by Russell Pinch upholstered in a vibrant green velvet
Colour psychologists point towards its ability to calm and combat modern day stresses and Pantone confirmed its popularity earlier this year when it named it the Colour of the Year for 2017.
If green décor isn't quite your thing, consider using house plants instead. Plants remove harmful household chemicals from the air, including ammonia in cleaning fluids and formaldehyde in carpets. Snake plant, weeping fig and the peace lily are a few of our favourites.
Alternatively, nature-inspired fabric on cushions, throws or larger pieces of furniture is another easy way to bring a bit of the outdoors inside.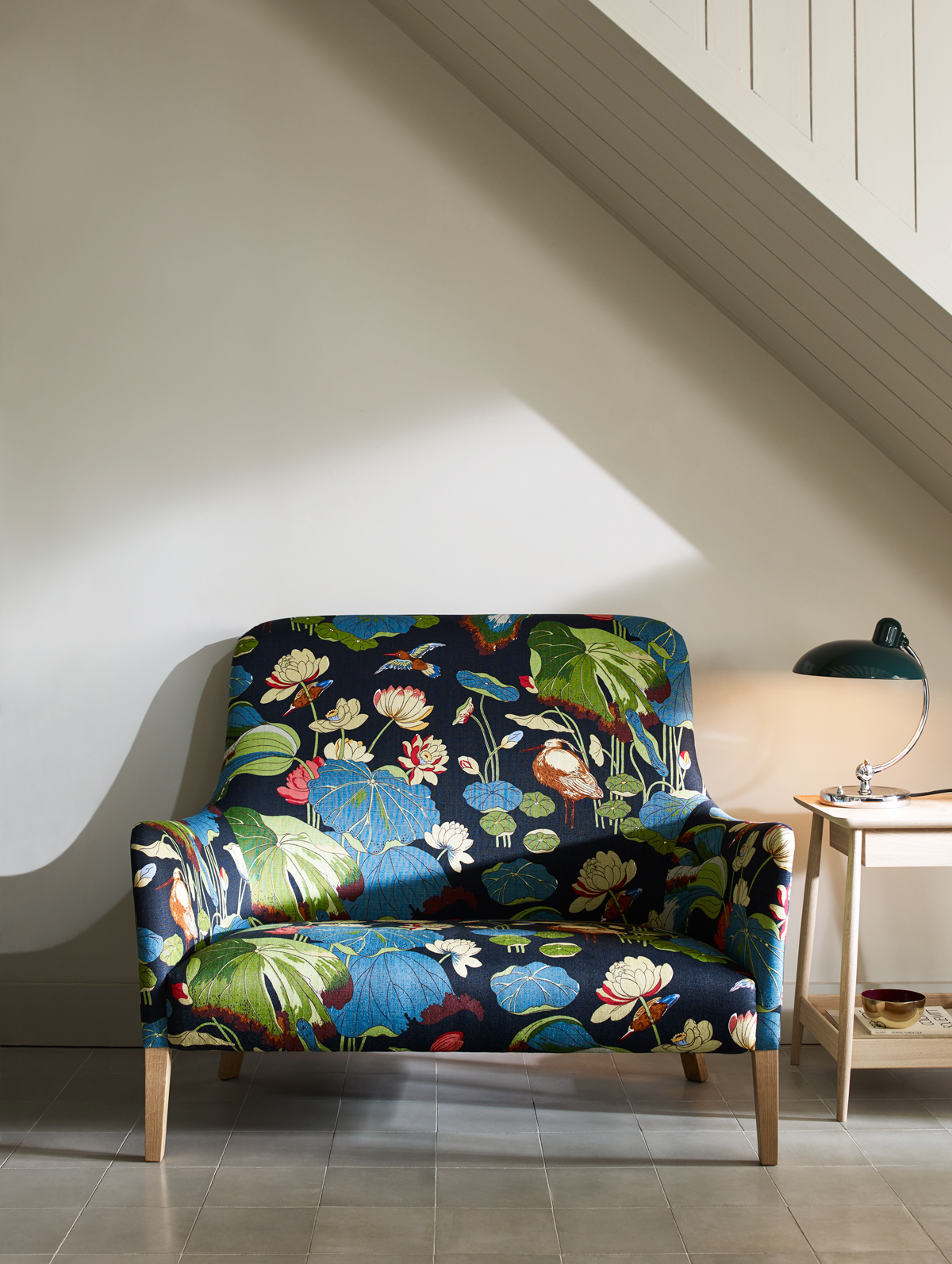 The Pendel chair upholstered in fabric from GP and J Baker brings an element of the outdoors in 
---
Natural simplicity
In the same way that colour choice can affect our mood, so can the textures and the décor we use to furnish the space.
Natural materials like raw woods and tactile accessories like leather and wool add depth, texture and interest encouraging us to curl up and get comfy.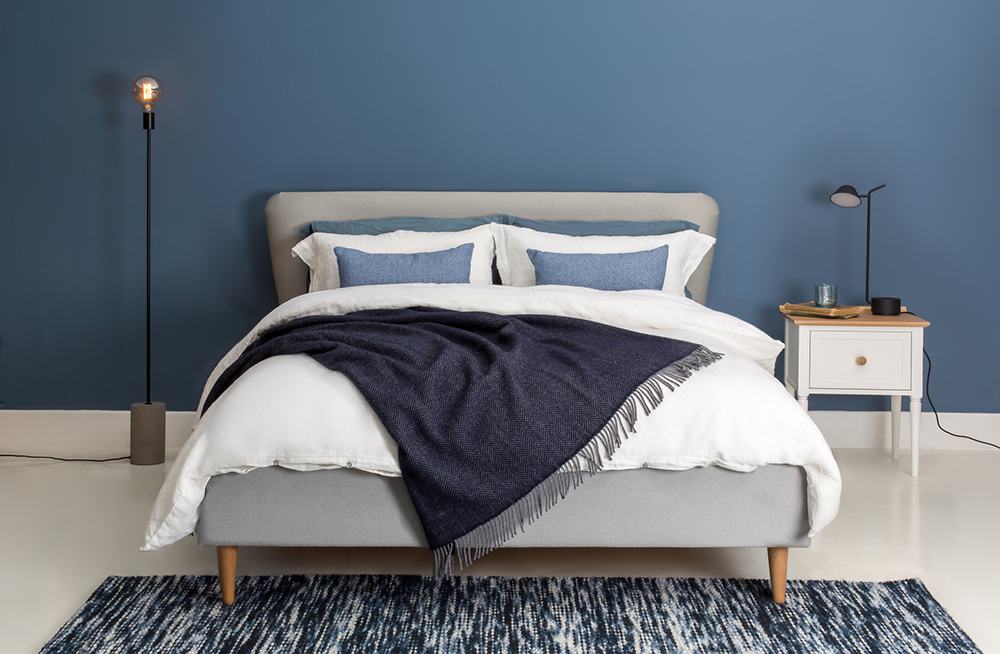 Washed cotton bed linen is beautifully soft to the touch and has a light, wrinkled texture
Linen bed covers have a distinct, distinguished texture and become softer with every wash.
When it comes to styling your home, keep things simple with a less is more approach. Only furnish it with items that are true to your style and personality and if they have some sort of sentimental meaning, even better.
The key to tranquillity, after all, is to create a space where you feel truly at home.