The most anticipated citywide celebration of design is back for its seventeenth year. Kicking off on the 14th September, London Design Festival celebrates the best art and design our capital has to offer. A highlight of the design lovers' calendar, LDF 2019 was as exciting as ever.
To ensure you did't miss out, we handpicked some of the most exciting events, installations and exhibitions to see during London Design Festival.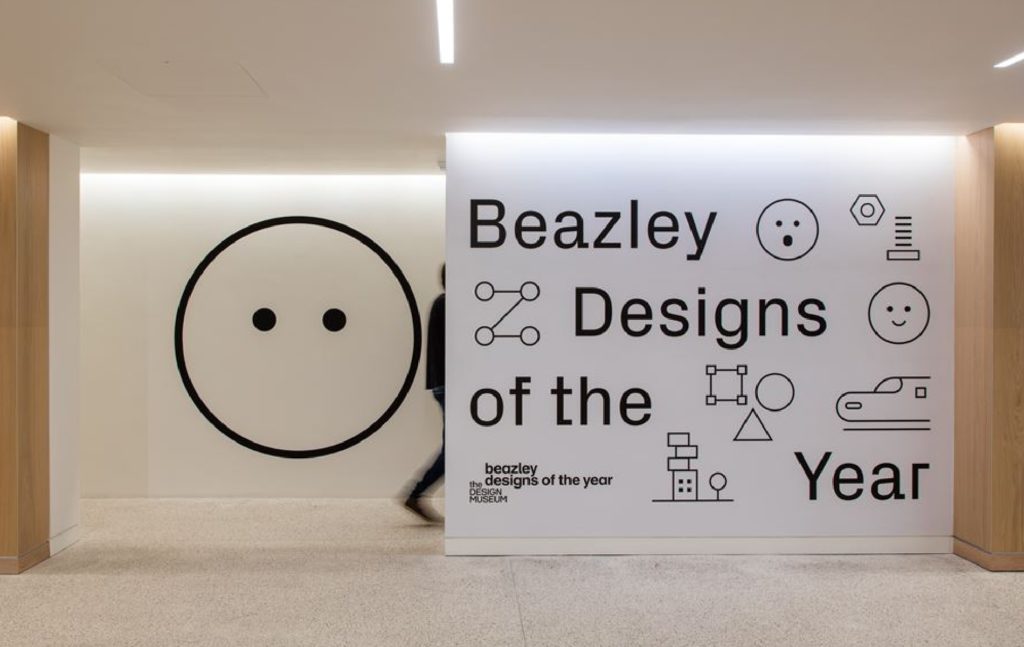 Beazley Designs of the Year at London Design Museum
Every year, London Design Museum plays host to the Beazley Designs of the Year competition. Selecting the world's most innovative designs from the past year, the exhibition features graphics, fashion, digital, architecture, product and transport. Running from 11th September 2019 until 9th February 2020, this exhibition is a must-see during LDF 2019.
Discover more about the exhibition here.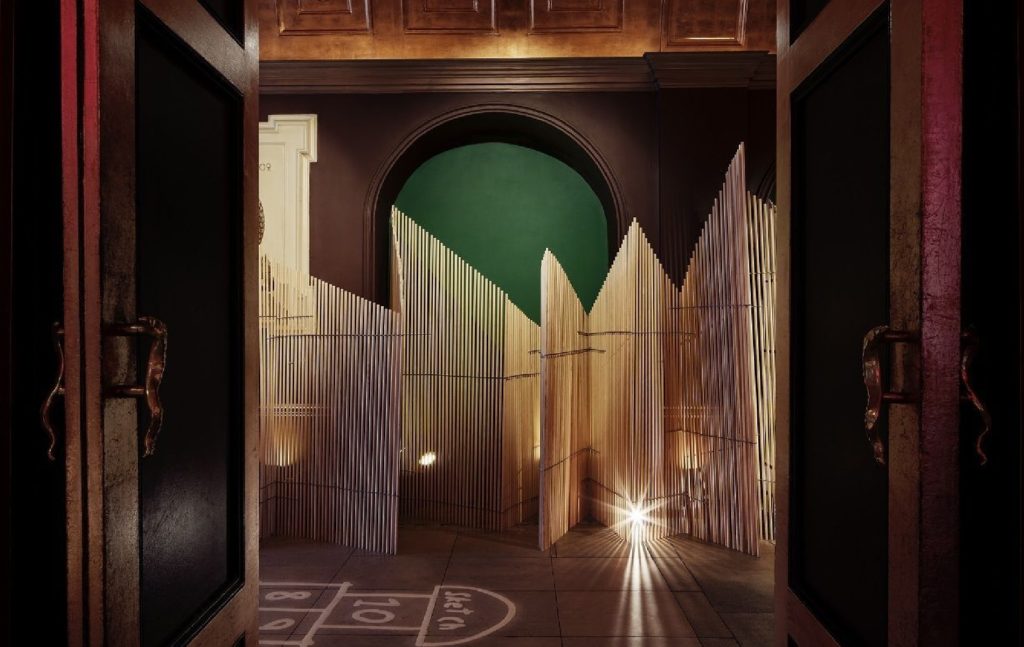 'A Second Life' by sketch and Matter of Stuff
In 2019, everyone's favourite Mayfair restaurant, sketch, was transformed by design and manufacturing consultant, Matter of Stuff. Running throughout LDF and until November, the exhibition, entitled 'A Second Life', showcased designs made using salvaged wooden dowels. As part of the exhibition, the restaurant's entrance featured an installation by RIBA award-winning architects PiM.Studio.
Find out more about the installation and sketch's accompanying cocktail list here.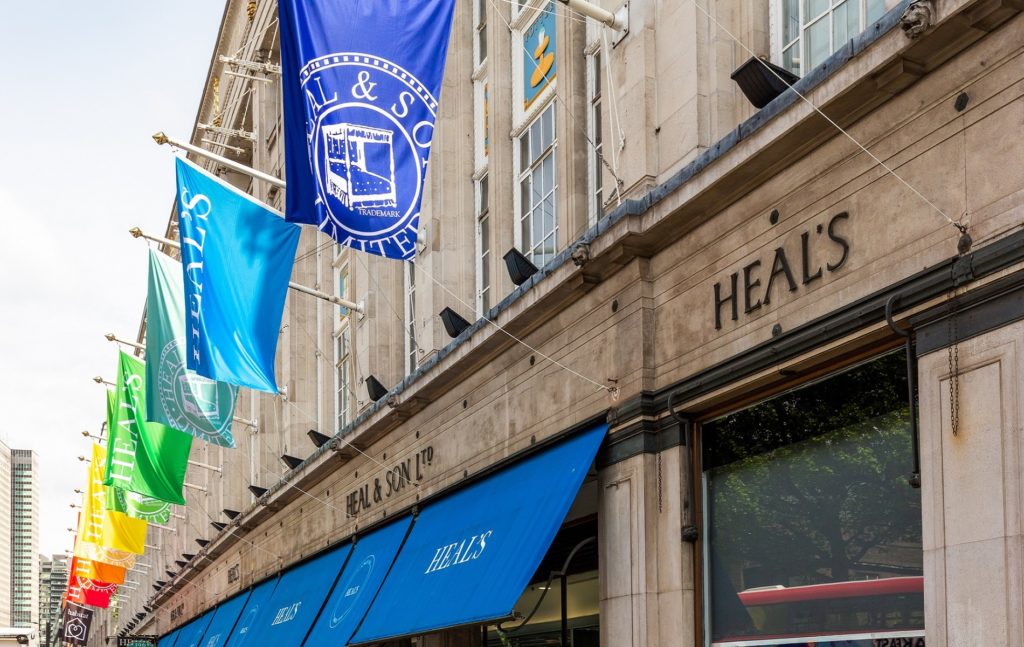 Heal's x Slade at the Mansard Gallery
To celebrate LDF 2019, Heal's collaborated with Slade School of Fine Art to showcase artwork by its recent graduates. The carefully curated exhibition was set in the former location of the Mansard Gallery on Tottenham Court Road. Paintings, sculptures and textile designs by up-and-coming designers were available to view throughout the week.
Head over to the Blog to discover more about the artists featured in the installation.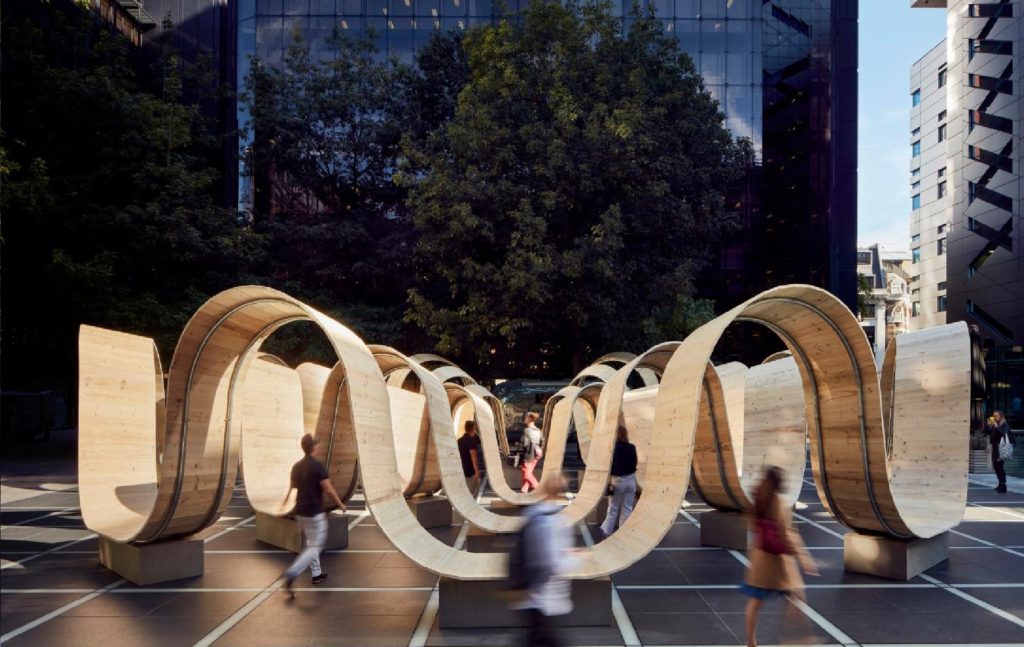 'Please Be Seated' by Paul Cocksedge
In honour of LDF 2019, Finsbury Avenue Square was transformed by British designer Paul Cocksedge. The large-scale installation, entitled 'Please Be Seated', was crafted using disused scaffolding planks. Created to enhance the pedestrianized neighbourhood, its curved design provided seating, shelter and shade.
See the installation and find out more about the inspiration behind it here.
'Disco Carbonara' at Coal Drops Yard
For LDF 2019, King's Cross' renewed neighbourhood, Coal Drop's Yard, became home to an epic installation by Martino Gamper. Specifically designed to adorn the building's façade, the design offered a fresh take on traditional cladding. Gamper's design was inspired by Potemkin villages from the 1700s, which consisted of 'fake buildings' built to feign a prosperous Russian empire.
Celebratory drinks were held at Samsung KX on Wednesday 18th September.
Unfortunately LDF is now over until next year. Sign up to our newsletter to make sure you don't miss out on upcoming events, competitions and exclusive launches again.