Tottenham Court Road Store
A landmark on Tottenham Court Road for over 200 years, our flagship store offers 42,000 square feet of retail space over three floors. the ultimate destination for designer furniture, lighting and homewares.
Address
The Heal's Building
196 Tottenham Court Road
London
W1T 7LQ
Opening Hours
Monday | 10.30 - 19.00
Tuesday | 10.30 - 19.00
Wednesday | 10.30 - 19.00
Thursday | 10.30 - 19.00
Friday | 10.30 - 19.00
Saturday | 10.30 - 19.00
Sunday | 12.00 - 18.00
Access and Parking
The nearest NCP car park is on Cleveland Street. Local street-parking is available only on Sundays.
Coronavirus Information
Whilst most Coronavirus legal restrictions have now been lifted we continue to operate with caution to minimise the risk of transmission to our customers and staff. We want all customers to feel safe and comfortable so would ask all to respect any guidelines that we work with in our stores.
Explore the store
Click on the play button below to walk through the ground floor of our Tottenham Court Road store.
Click on the play button below to walk through the first floor of our Tottenham Court Road store.
More than a store
Our Tottenham Court Road location is much more than a store. It's also home to our Interior Planning Service, a beautiful café, and plenty of inspiration for your home.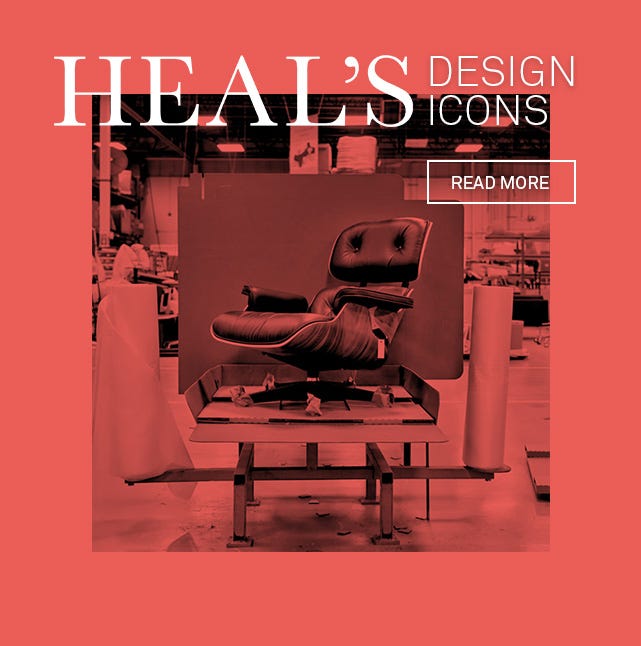 Design Icons - LDF
Heal's prides itself as always being at the forefront of contemporary furniture design. For LDF22 we explore our most historically important pieces and the designers that brought them into life.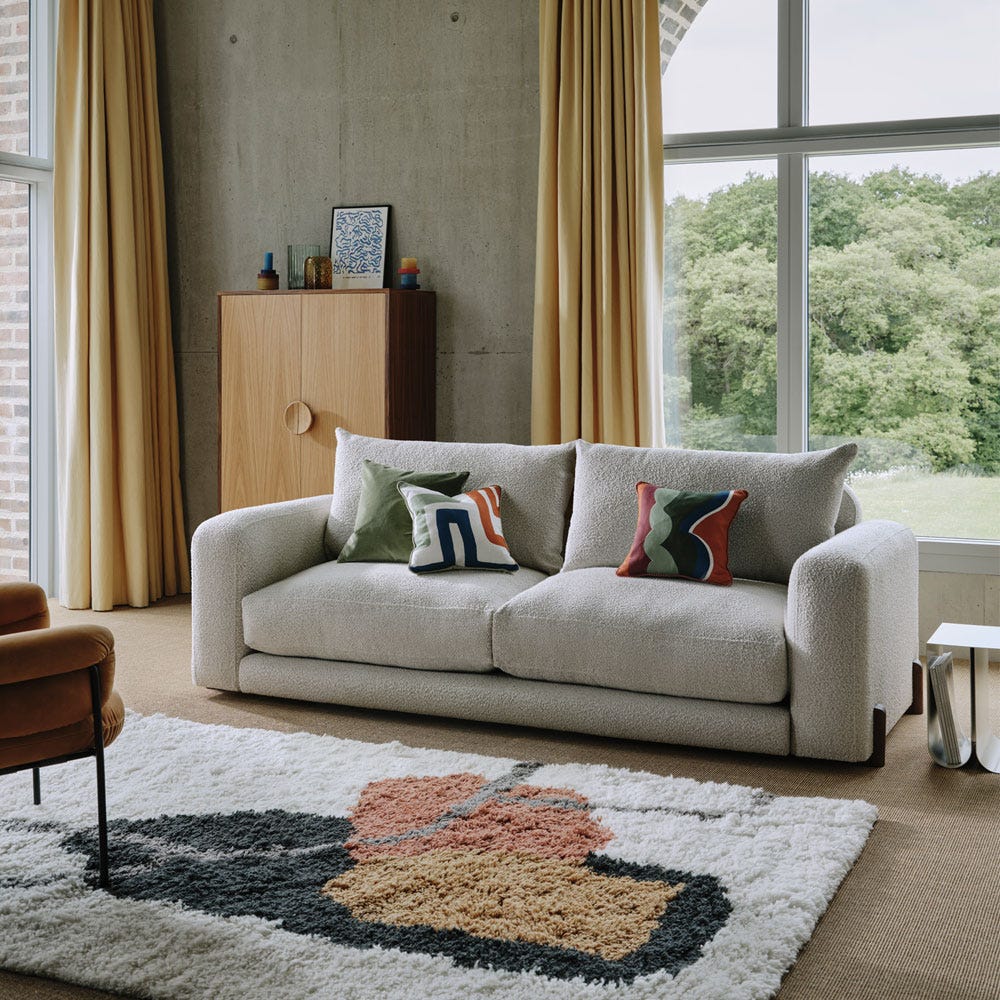 AW22 Collection
After a long and glorious summer, autumn is finally upon us, and with it a chance to cosy up at home. Here, we've curated our latest and greatest designs – fusing British aesthetics with influences from Scandinavia, East Asia and beyond – along with classic pieces to help you create a real haven this season.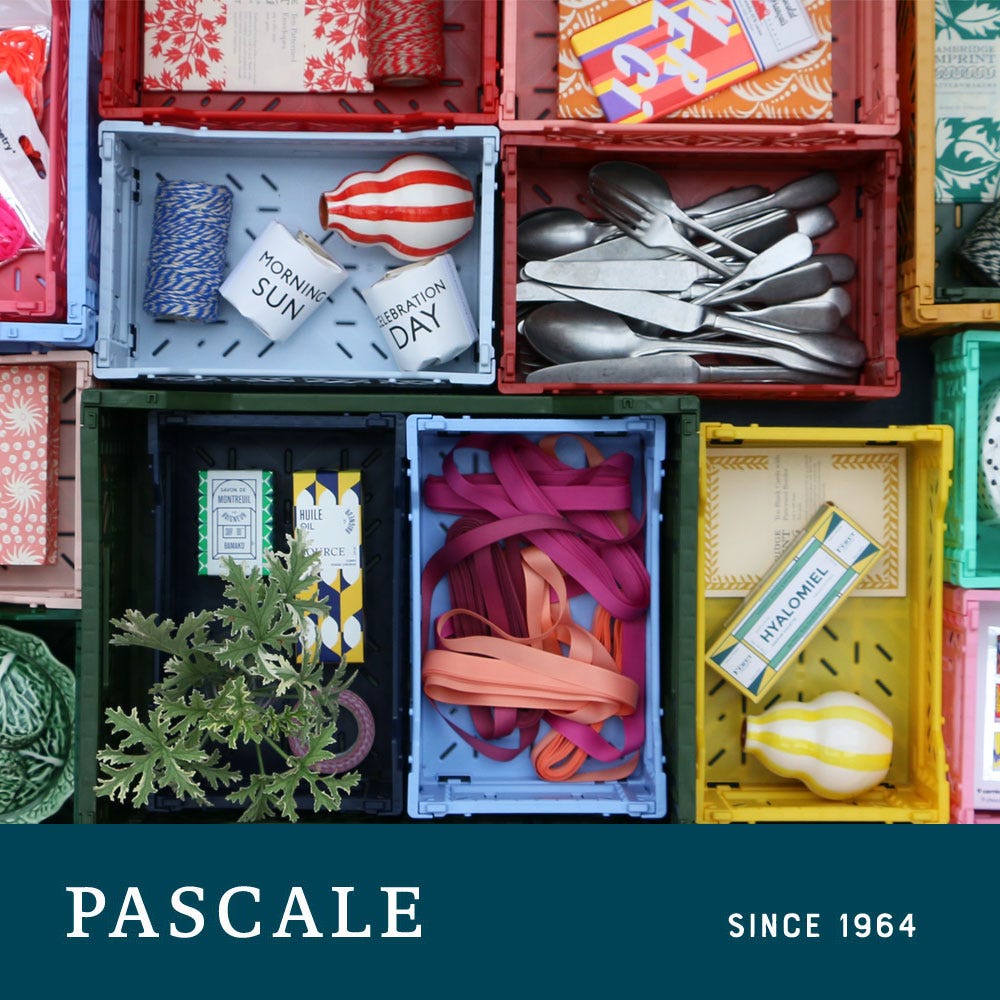 Pascale
PASCALE is a wonderful homewares store selling all the things we love best; beautiful ceramics, tableware and glassware sourced from across the globe, stylish and functional household goods, gorgeous textiles, the loveliest stationery, fabulous botanical accessories and special vintage pieces.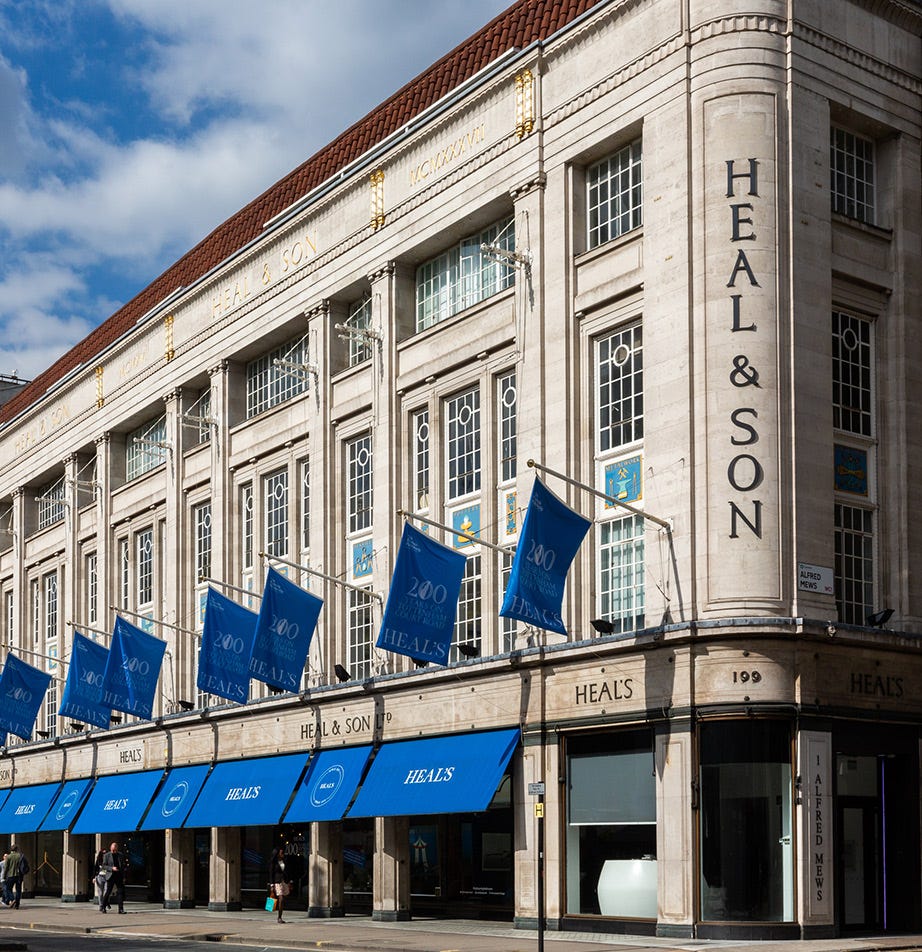 The Heal's Building
In 1919, Cecil Brewer - the cousin and best friend of Sir Ambrose Heal - designed a new home for Heal's. It was a modern build for modern times and saw the installation of the iconic Cecil Brewer staircase. A few years later in 1937, Sir Edward Maufe added an impressive southern extension which included a multi-storey Lenscrete vertical window, inspired by his design for Guildford Cathedral.
Cecil Brewer Staircase
The iconic Cecil Brewer Staircase, known as the most photographed staircase in London, was installed in 1917. It was designed by Cecil Brewer, Ambrose Heal's cousin and best friend, and it spirals up the three floors of our flagship. A bespoke Bocci chandelier was added in 2013.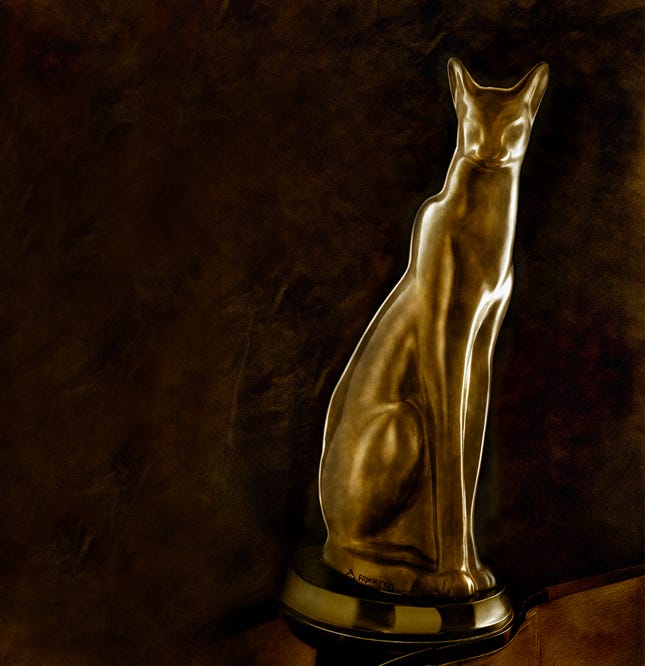 The Heal's Cat
The Heal's cat, which can still be found on the Cecil Brewer staircase in the store, has become something of an icon. In the 1920s, it was just another item for sale. When it was sold for £40, Sir Ambrose wrote to the customer cancelling the sale and placed a card on the cat saying, "Heal's Mascot. Not for Sale".