Tottenham Court Road
After much anticipation, we've extended our flagship store on Tottenham Court Road to bring you even more of the exquisite design you've come to know and love of Heal's.

Discover a new space dedicated to helping you sleep better that houses our premium range of Heal's beds, bedroom furniture and mattresses, as well as luxury offerings from Carpe Diem Beds and Vispring, with a style for every kind of sleeper. It's the long-awaited renaissance of our store that remains much-loved around the world.
We look forward to welcoming you.
Address
The Heal's Building
196 Tottenham Court Road
London
W1T 7LQ
Opening Hours
Monday | 10.30 - 19.00
Tuesday | 10.30 - 19.00
Wednesday | 10.30 - 19.00
Thursday | 10.30 - 19.00
Friday | 10.30 - 19.00
Saturday | 10.30 - 19.00
Sunday | 12.00 - 18.00
Ambrose Café
As part of the exciting renaissance of our flagship store, the Ambrose Café has now closed. We're currently working on an exciting new concept that will be located on the ground floor of our new home and will open later this year.
Access and Parking
The nearest NCP car park is on Cleveland Street. Local street-parking is available only on Sundays.
More about our extended store
Our Tottenham Court Road location is much more than a store. It's also home to our Interior Planning Service and plenty of inspiration for your home. Shop an extended collection of exquisite design – including Zanotta and Gubi alongside Knoll and Vitra – while exploring the extension back into our Mid-Century building.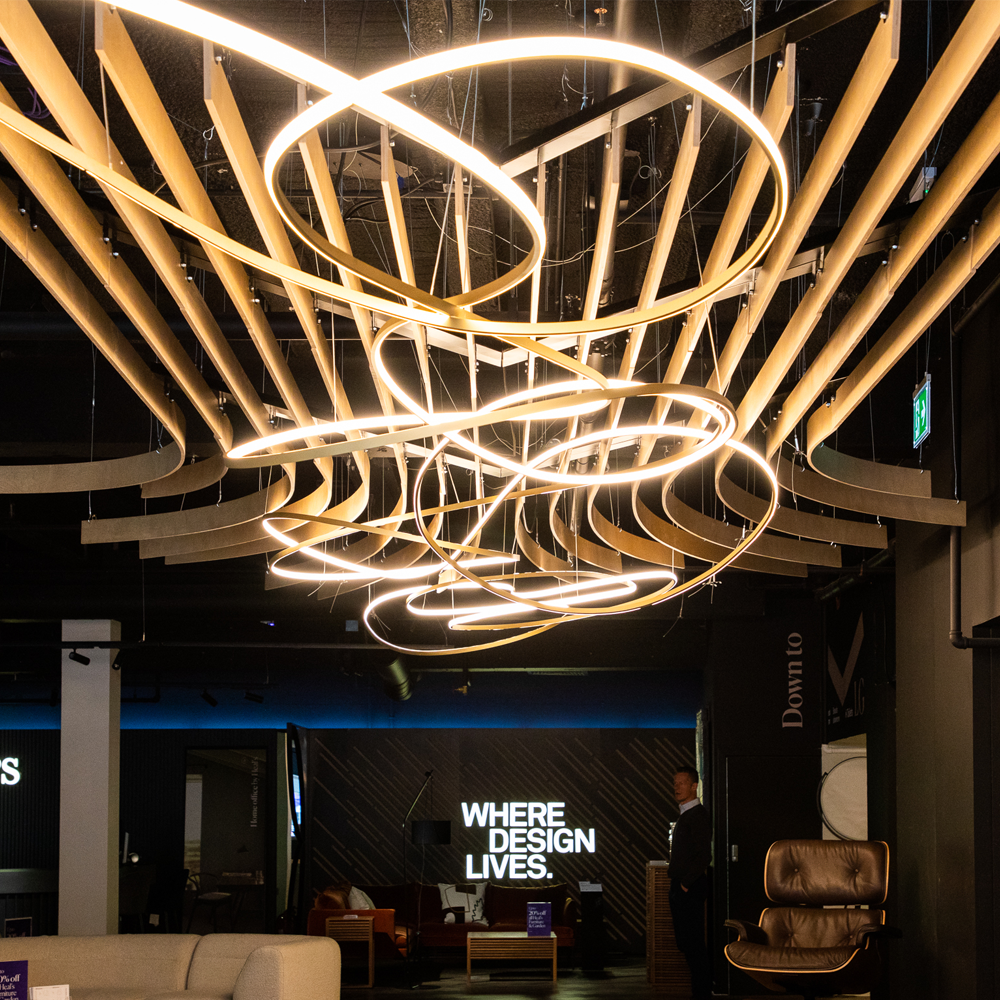 We've extended our store…
We have extended our flagship store on Tottenham Court Road to bring even more of the exquisite design you've come to know and love of Heal's.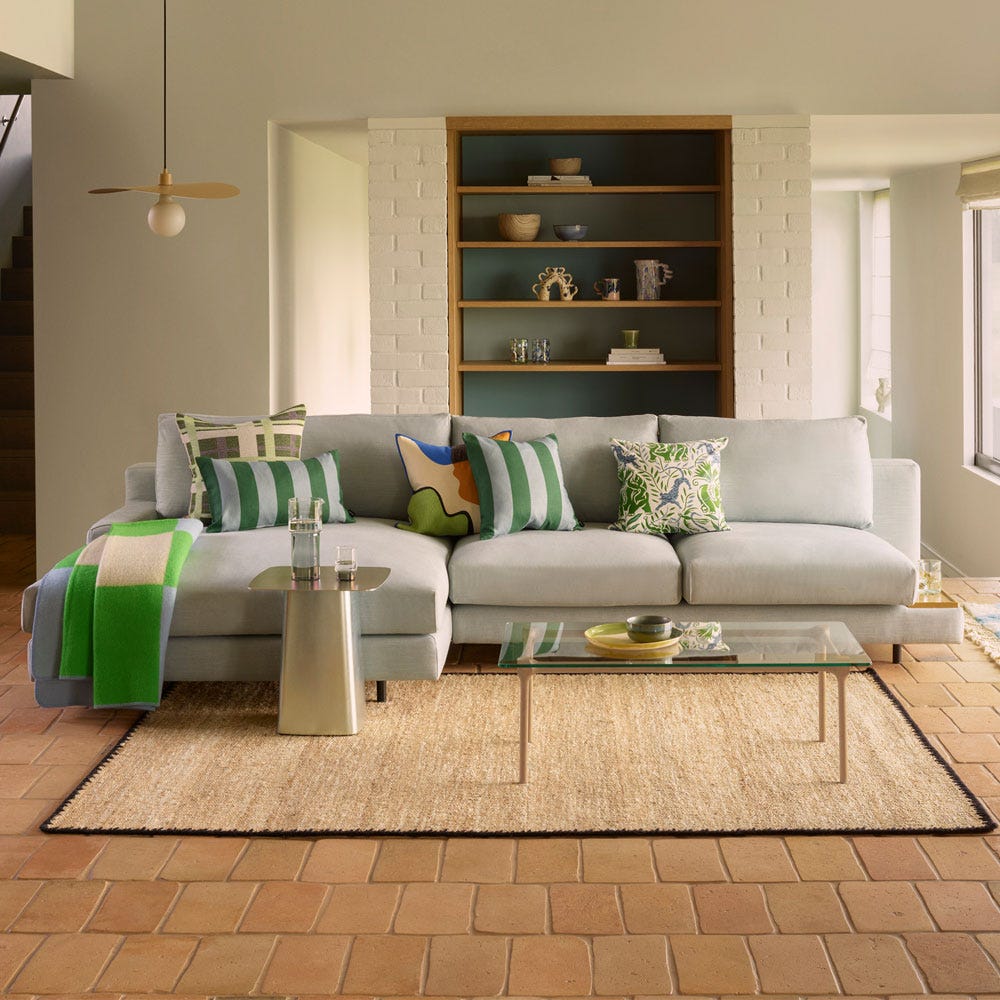 New Collection
Drawing upon a moodboard of mixed materials, organic shapes and uplifting prints, a neutral backdrop of soothing almond, peach, auburn and stone is energised by green, freesia, amber and blue tones, coming together to showcase a confident palette.
Create Academy events
To celebrate the launch, we've partnered with Create Academy – the UK's leading creative learning platform – to curate The Celebration Sessions: a series of in-store workshops that wave the flag for design in all its forms.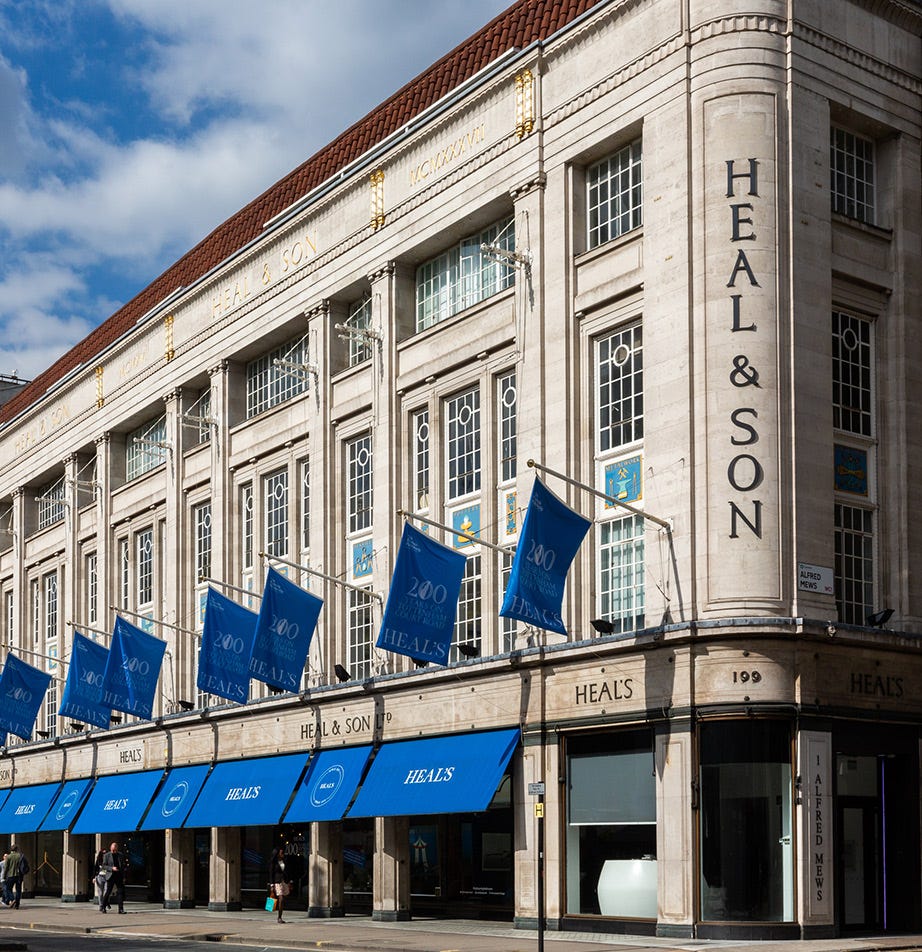 The Heal's Building
In 1919, Cecil Brewer - the cousin and best friend of Sir Ambrose Heal - designed a new home for Heal's. It was a modern build for modern times and saw the installation of the iconic Cecil Brewer staircase. A few years later in 1937, Sir Edward Maufe added an impressive southern extension which included a multi-storey Lenscrete vertical window, inspired by his design for Guildford Cathedral.
Cecil Brewer Staircase
The iconic Cecil Brewer Staircase, known as the most photographed staircase in London, was installed in 1917. It was designed by Cecil Brewer, Ambrose Heal's cousin and best friend, and it spirals up the three floors of our flagship. A bespoke Bocci chandelier was added in 2013.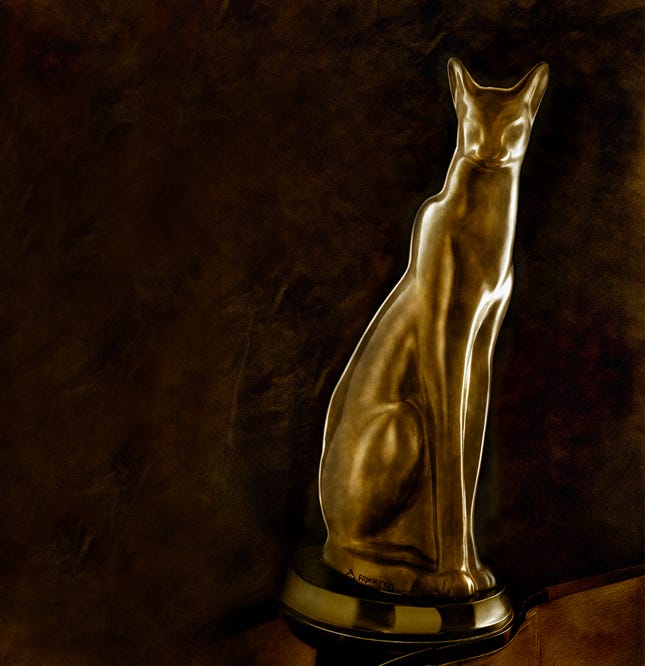 The Heal's Cat
The Heal's cat, which can still be found on the Cecil Brewer staircase in the store, has become something of an icon. In the 1920s, it was just another item for sale. When it was sold for £40, Sir Ambrose wrote to the customer cancelling the sale and placed a card on the cat saying, "Heal's Mascot. Not for Sale".