For LDF19, Heal's collaborated with Slade School of Fine Art to create a curated exhibition in its Mansard Gallery. The exhibition showcased a selection of work by some of Slade's recent graduates. Based in the Tottenham Court Road gallery, it featured painting, sculpture as well as textile designs.

We dug deep to find out a little more about the innovative artists and designers behind the exhibition.
CASSANDRE GREENBERG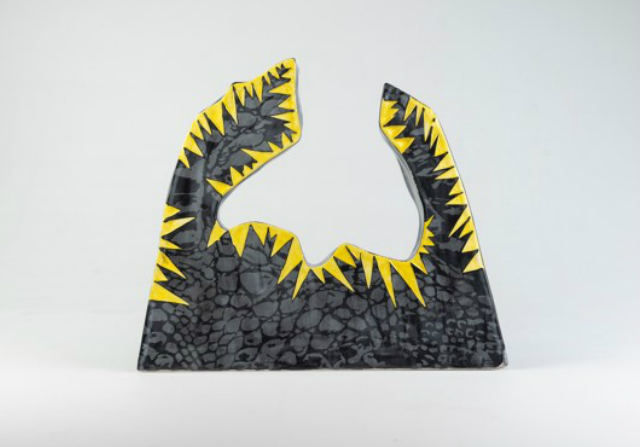 A writer as well as an artist, Cassandre Greenberg combines both mediums in her work. By fusing literature, crafting methods and technology, Greenberg's work has earned its place in exhibitions across the United Kingdom. Her work has been featured in the Institute of Contemporary Arts, the IMT Gallery, SPACE Studios and Auto Italia South East.
―
FEIYI WEN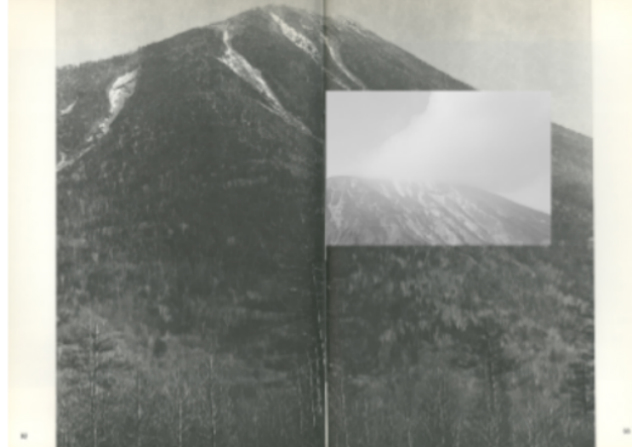 This accomplished artist boasts a multifaceted approach to design, working with photographs, moving image, sound and installation. With a focus on Eastern Asian aesthetics, her photography recently won her the LensCulture Black and White award. With a master's in Fine Art Photography from the RCA, Wen is currently completing her PhD at the Slade.
―
JOHNNY IZATT-LOWRY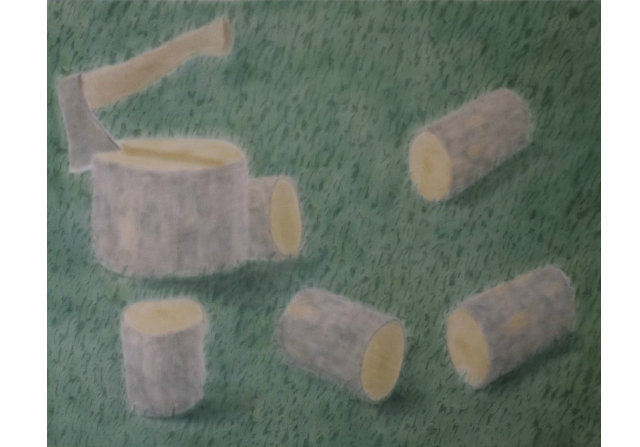 Living and working in London, Johnny Izatt-Lowry graduated from the Slade in 2019. His portfolio of distinctive drawings and paintings expresses his fascination with everyday objects.
―
SARAH TEW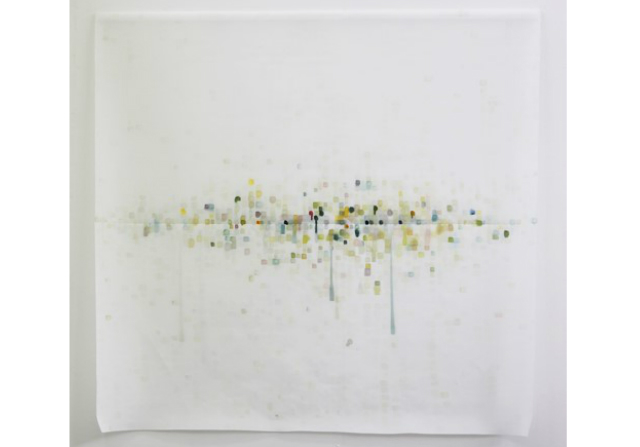 Sarah Tew's unique approach to art explores the physical interaction between different materials. Her portfolio includes reinventing urban spaces and a visual exploration into landscape painting. Her art has been exhibited across London and in her native Cumbria.
―
JOHANNA BADOU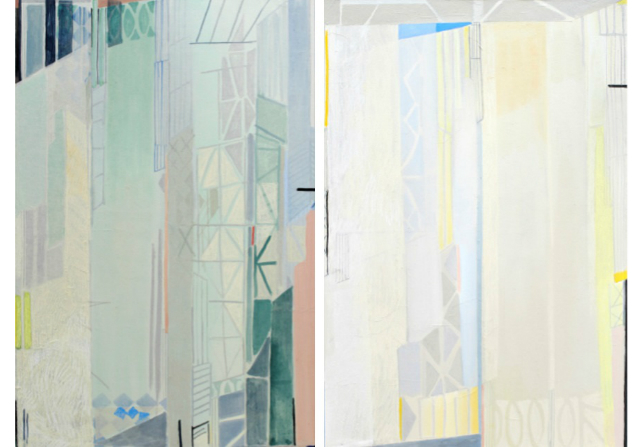 With a degree in Fine Art from Central St. Martins and a master's from Slade, Johanna Badou was a natural choice for the LDF installation. Her art questions the world around her and focuses on topics such as her relationship to time and space. She has worked, lived and exhibited in the cities of São Paulo, Marseille, London, Madrid, Munich and Beijing.
―
HARRIET TAYLOR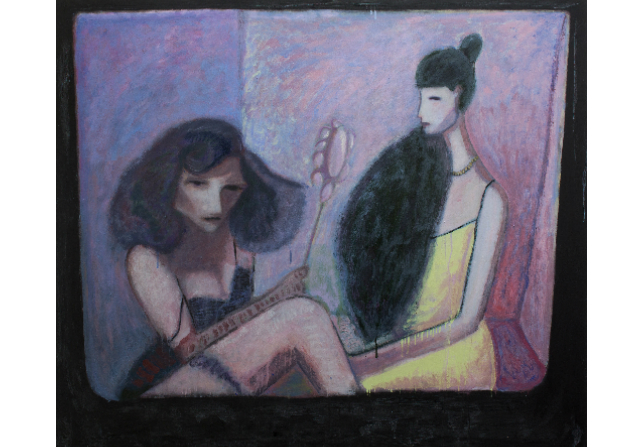 A recent graduate of the Slade, British artist Harriet Taylor now lives and works in London. The innovative artist uses colour and a subjective gaze to create the illusion of a parallel reality. Primarily working with oil paint on canvas, Taylor's work evokes an emotional response.
―
ARTHUR POUJOIS-CHRETIEN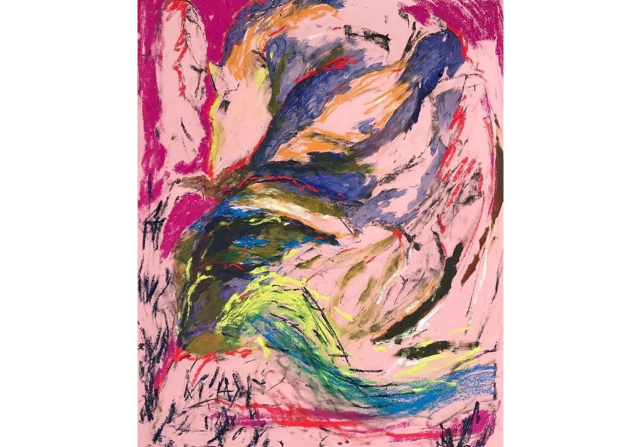 Now living and working in Paris, Slade graduate Arthur Poujois-Chretien also studied at the New York Studio School and the Sorbonne. The multifaceted sculptor, painter and writer is fascinated by the complexity of the self and the imaginary. He seeks to expose the viewer to linked memories and feelings through his artwork.
―
JAVIER MONDRAGON SANCHEZ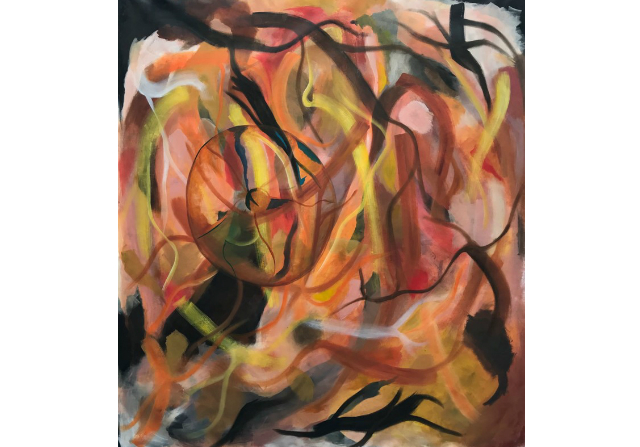 Mexico-born artist Javier Mondragon Sanchez has perfected his art by studying at some of the world's most prestigious institutions. Having graduated from Slade this year, he is continuing his studies at The Courtauld Institute. Mondragon Sanchez 's work on display reflects his multi-disciplinary approach to art.
―
GAL SCHINDLER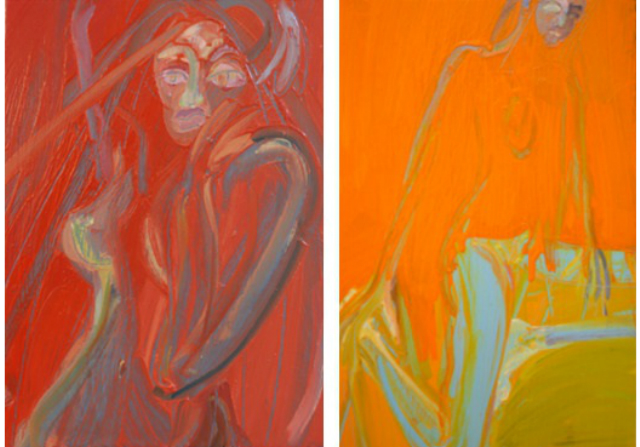 Born in Tel Aviv but living and working in London, Gal Schindler graduated from the Slade School of Fine Art with a first-class degree in 2019. The skilled painter works primarily with oil on canvas and was the recipient of the Henry Tonks Prize in 2017. Above all, this prestigious award recognises Schindler's excellence and achievement in drawing.
―
JIONE CHOI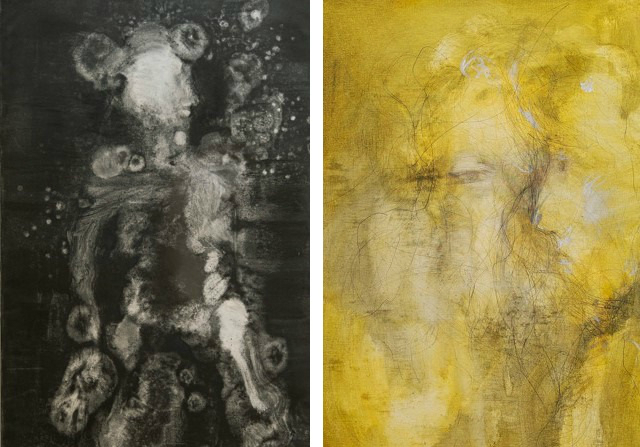 South Korean artist Jione Choi is inspired by the human relationships she encountered in her youth. Through her art, Choi cleverly examines the complexity of emotions and their interaction with others. Living far away from her family, her art also focuses on concepts such as physical and psychological distance between people.
―
PAMELA BARTLETT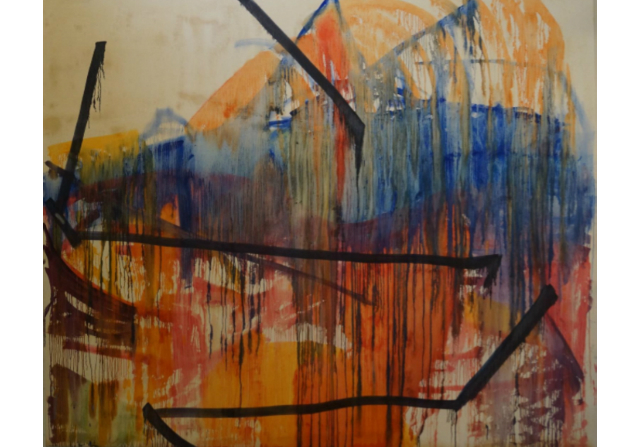 Since graduating with a degree in Fine Art from Slade, Bartlett has gone on to study for an MA at the RCA. Her work on display at the Mansard Gallery demonstrates perfectly her skillful way of working with oil paints. The Heal's LDF installation is just one of the exhibitions Bartlett's work has been featured in across the globe. Her paintings have been displayed in Helsinki, Amsterdam and Moscow, as well as London.
―
BOON & BAUM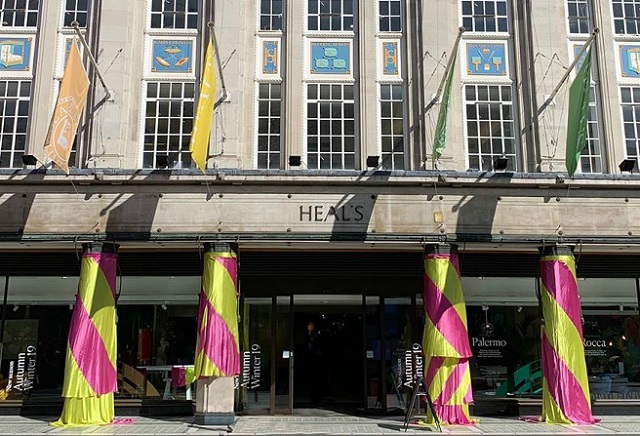 Joe Boon and Anna Baumgart form collaborative duo Boon & Baum. They draw upon their shared experience in fashion design to explore society and identity. Despite using fashion design as their main medium, the duo also works with performance, video and sculptural interventions.
Unfortunately LDF is now over until next year. Sign up to our newsletter to make sure you don't miss out on upcoming events, competitions and exclusive launches again.