Kicking off London Design Festival 2019 in epic proportions, the 7th annual Dinner with the Designers saw industry behemoths wined and dined at the Heal's flagship store.
For one night only, the Tottenham Court Road showroom was transformed to celebrate the best in British design. The event saw a host of internationally renowned designers including Tom Raffield, Lucy Kurrein, Matthew Hilton and Magnus Long gather under one roof.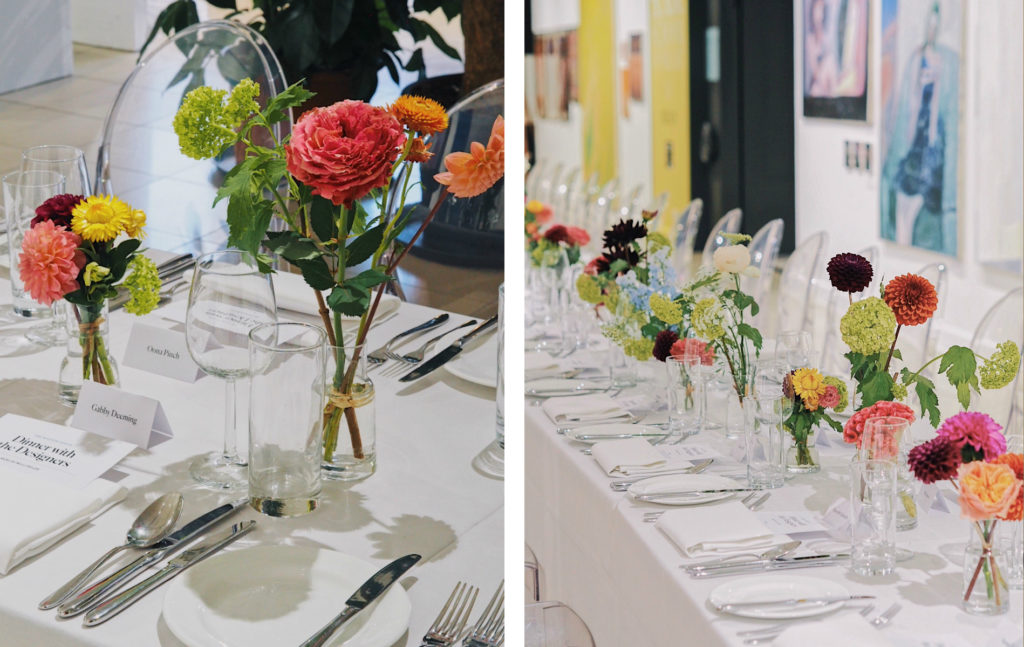 WHO
Eighty specially selected journalists and influencers from the interiors and art world rubbed shoulders with Heal's designers, past and present, to celebrate a year of innovation. Dinner with the Designers presents the rare opportunity to gather so many of the world's best-known designers and emerging talents in one room.
Furthermore, artists featured in the Heal's x Slade collaboration were also on hand to answer questions about their artwork.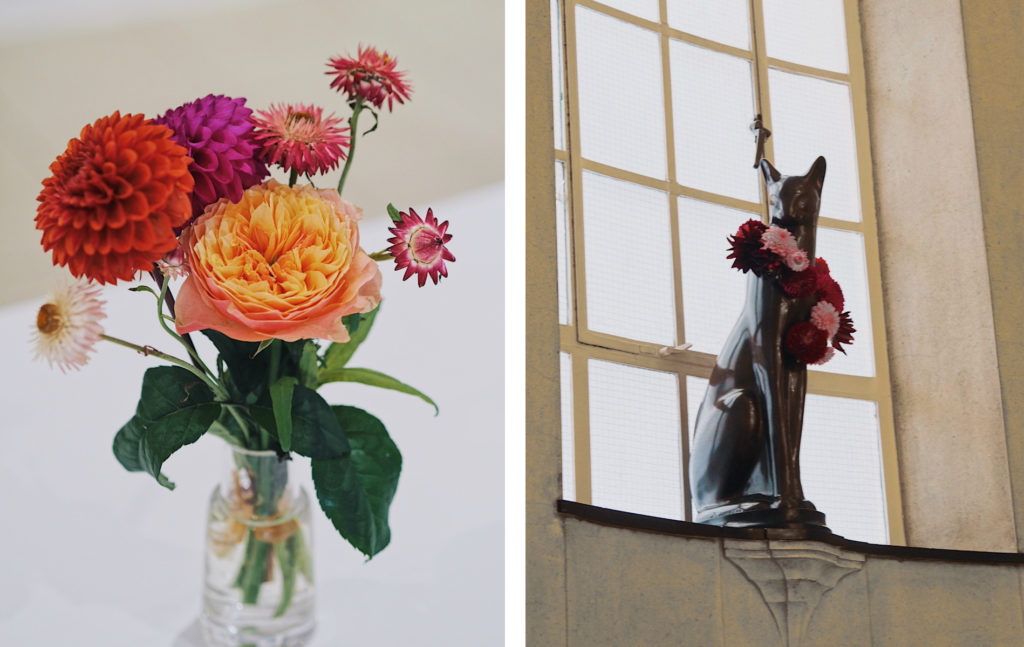 WHAT
First, guests were greeted with a champagne reception and the chance to view the Heal's x Slade installation after hours. Secondly, seated on Philippe Starck's iconic Ghost Chairs, they were treated to a four course meal by Milli Taylor.
The impeccably laid table was adorned with bouquets from Highgate Flowers that were specially designed to complement the surrounding art. Finally, entertainment was provided in the form of live music from jazz trio The Night & Day Collective.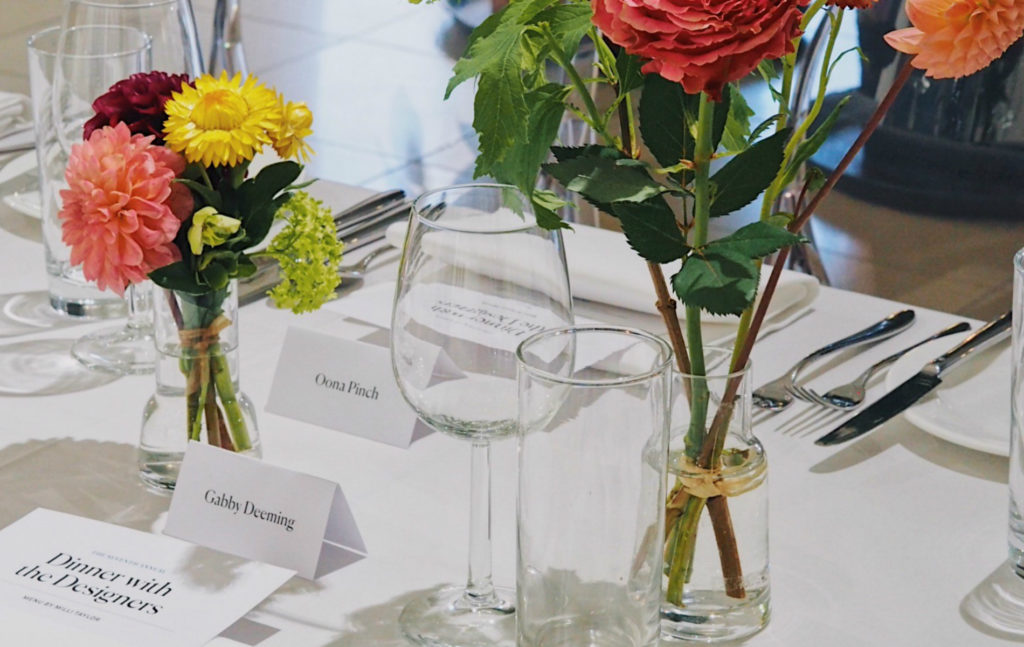 WHEN
Unfortunately London Design Festival is now over until next year. For 2019, Dinner with the Designers accompanied our Heal's x Slade exhibition. Set in the entrance of our London store, the installation exhibited work by Slade School of Fine Art graduates.
The installation featured paintings, sculpture and even the columns at the front of the Tottenham Court Road store were dressed in fabric designed by Boon & Baum.
Find out more information about the featured artists here.