Now, more than ever, we're looking for personalisation in every aspect of lives, whether it's in fashion, events or travel, and the same is true of our furniture. After all, the most discerning dressers have long demanded tailoring for the clothes they put on their backs from Savile Row and elsewhere, so why should interiors aficionados expect anything less than bespoke? Good news, then, that Heal's is home to all manner of customised furniture that can be configured according to your exact requirements, ensuring there's something for every taste and space. Here, we explore the décor trend that everyone's talking about, whether it's a sofa, table or sideboard. It's time to get personal.
Build your sofa
Whether you want to adapt its size or set-up according to your space, or simply want to refresh a room by changing it up every now and then, our Orso sofa has been updated for the new season with a modular configuration. With generous proportions and simple aesthetics, it's as comfortable as it is stylish, designed by long-term Heal's collaborator Says Who, the Danish design studio.

Elsewhere in our collection, the Lilli sofa, featuring soft curves and sumptuous cushioning in all the right places, pull-in stitch detailing across the back and recessed ash feet to create a 'floating' aesthetic, is similarly customisable. Six individual modules incorporate a sweeping corner unit and ottoman while the frame can be upholstered in no less than 60 luxurious fabrics including on-trend chunky bouclé. An elegant and versatile solution to selecting a sofa.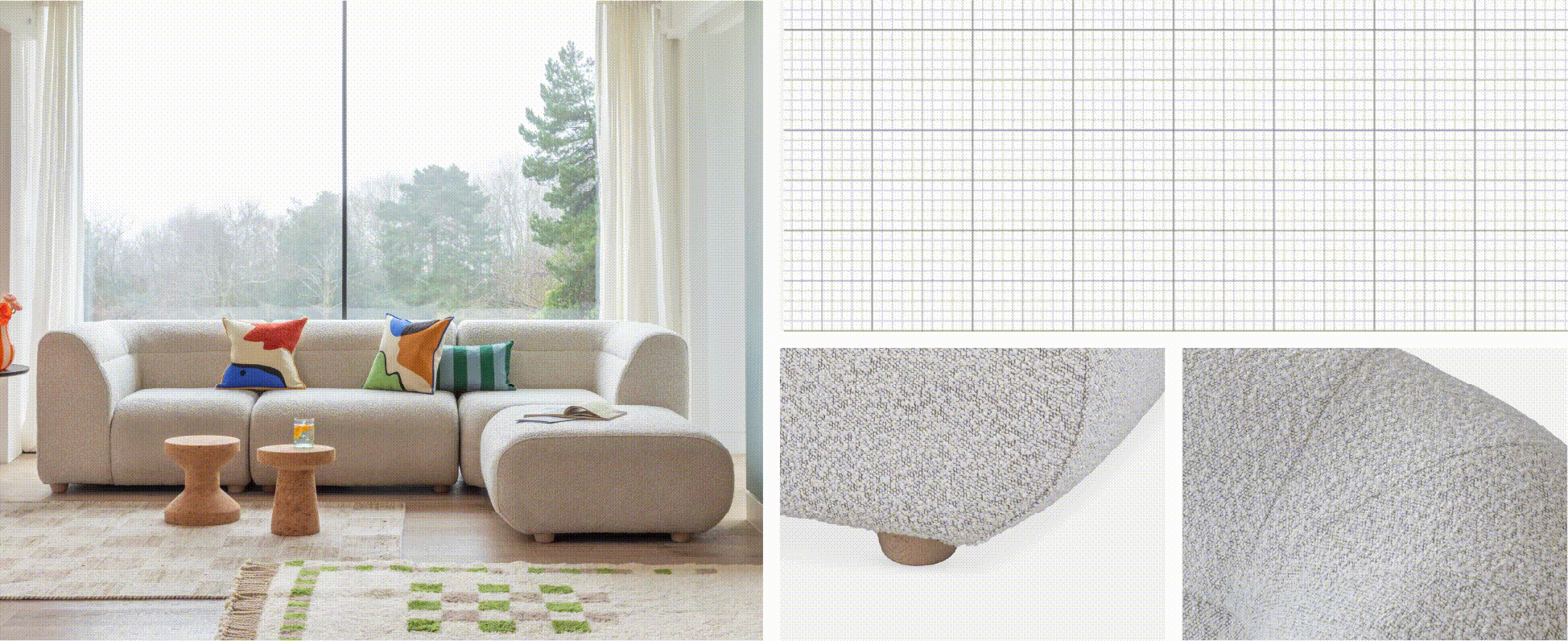 A classic for over 40 years, Togo by Ligne Roset was a trend-setter before modular seating was a trend with hand-sewn modules that can be separated and jointed to create a configuration that suits. Its signature crumpled fabric is both stylish and comfortable.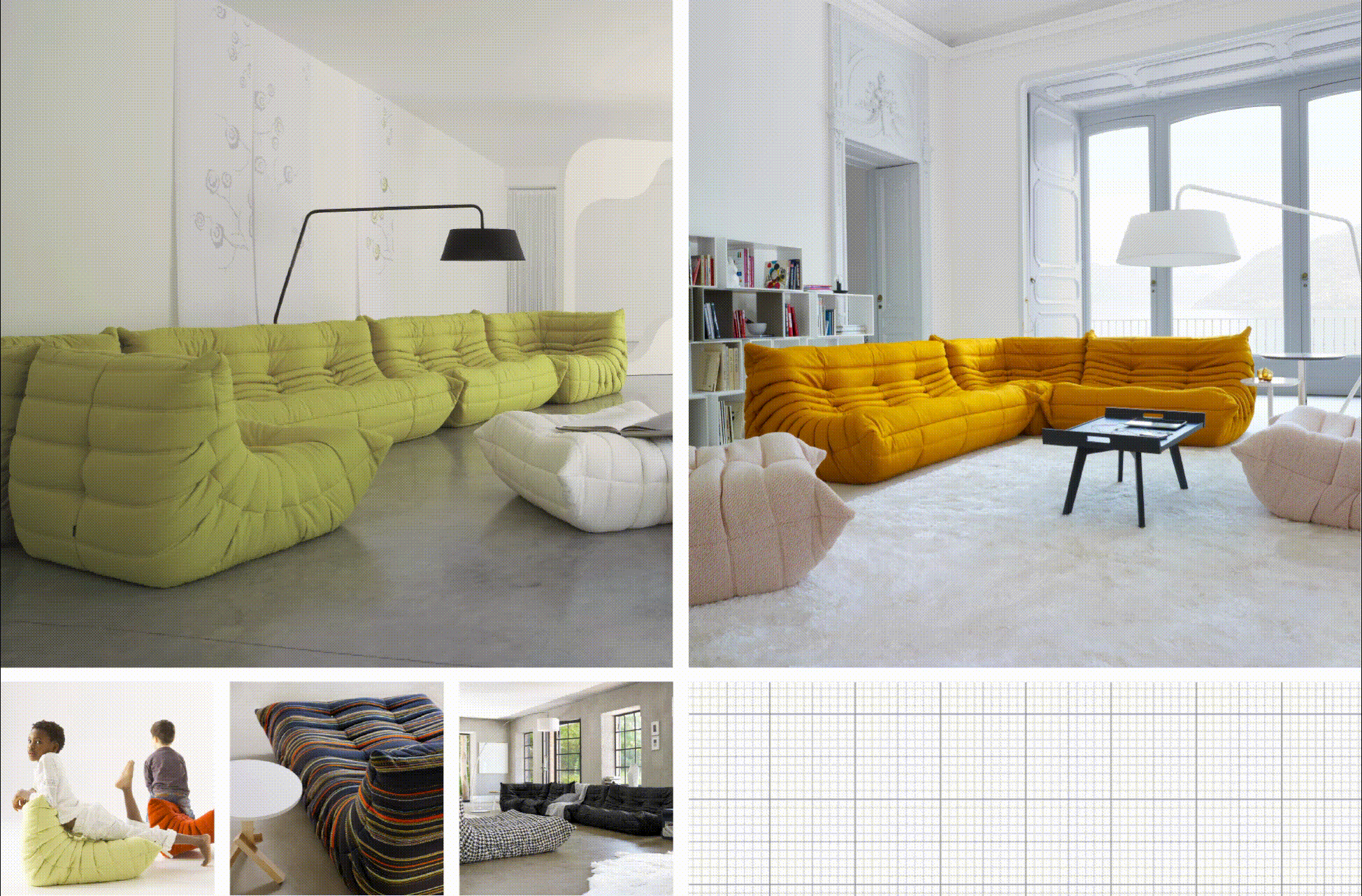 ---
Tailor a bespoke dining table
Allowing you to play artistic director, our unique Designed by You collection gives you creative control, choosing bespoke furniture that's tailored to your tastes. Across tables and benches, the service enables you to specify everything from the surface to the edging and the size, because we believe it's the details that count. With the power of design placed in your hands, select a style of legs – of which there are six options – in solid oak and walnut, or metal; choose from three different edges; decide on a finish for the surface; and finalise with the size and fill. The result? A bespoke dining table, or bench, you're not likely to find in the home of friends or family – and an investment piece that integrates into your space seamlessly.

Alongside styles like Vienna with its statement pedestal and Madrid with its slim, splayed legs, Berlin has recently been added to the range, characterised by its modern, industrial aesthetic thanks to deep, metal legs.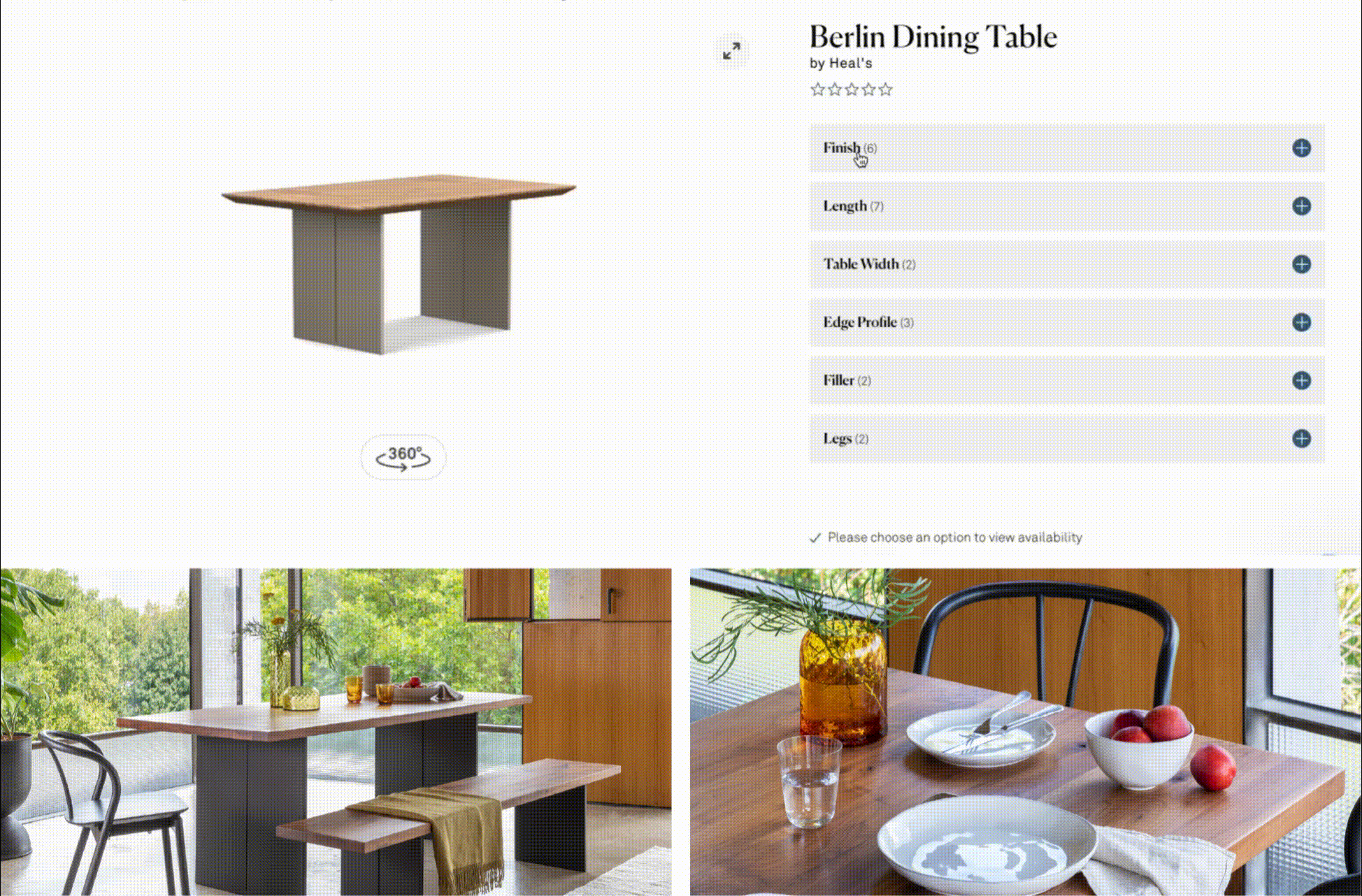 ---
Specify your shelving
Inspired by the concept of byggemøbler, or 'building furniture', derived from the belief that design should respond to individual needs, the BM0253 shelving system from Carl Hansen & Søn was well ahead of its time when it was initially conceived by Danish furniture designer Børge Mogensen. Highly functional and beautifully clean, each modular shelving unit in the system offers a mixture of open and closed storage across a range of veneered shelves, while everything is made from oiled walnut and black-coated steel. Team with the other pieces in the collection, all of which can be reconfigured and expanded according to shifting requirements, and display or declutter your things accordingly. A modular storage solution that gives you pure flexibility and freedom.

---
Style a sideboard
Our new Tinta storage collection, including a sideboard, highboard and AV unit, can be made to order. Simply choose a colour from the frame and doors, taking your pick from natural oak, contemporary black and royal blue, amongst others, for a sideboard that suits your scheme. The range is the brainchild of Norwegian designer Magnus Pettersen and offers a statement accent – and practical storage – with a personal touch.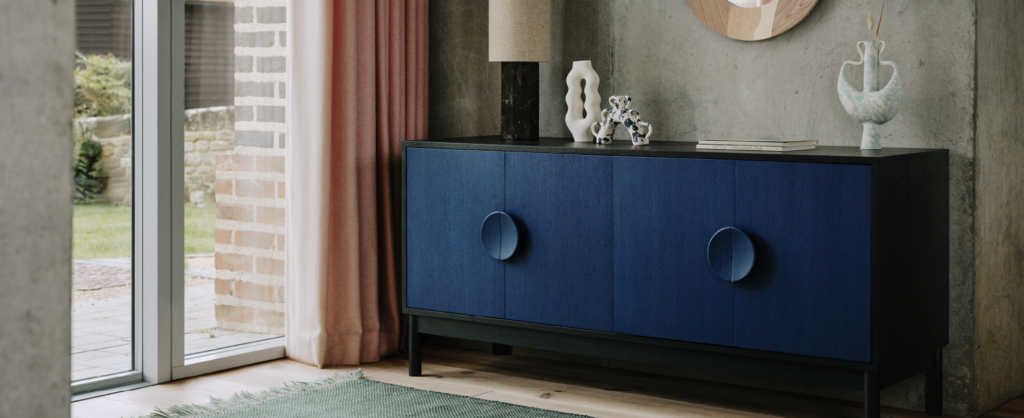 ---
Three more pieces that can be personalised