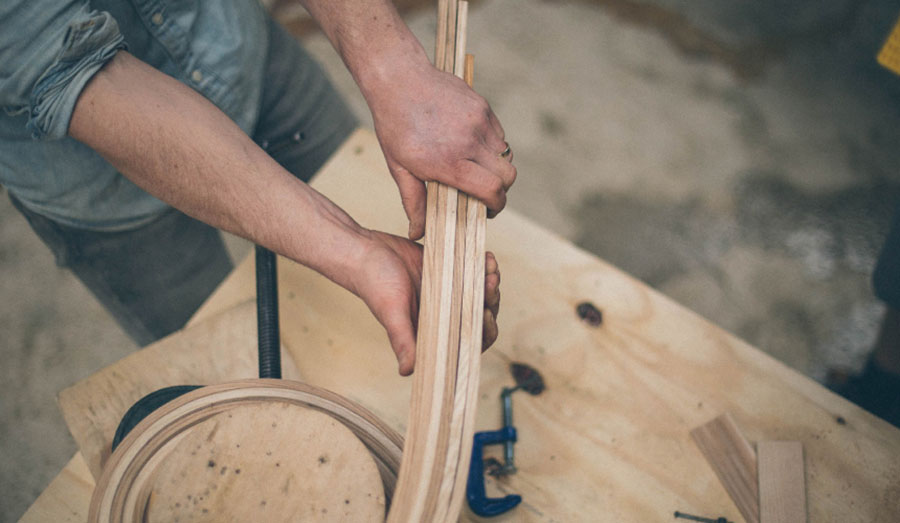 Materials are the building blocks of design, forming our most loved and most iconic pieces of furniture. A large part of what makes a design popular is the materials that it is made of. While many materials have lasting appeal, there are recognisable trends to what we choose to use in our homes.
For example, dark woods such as walnut have become more prominent in furniture design and we've seen velvet make a huge comeback when it comes to materials for upholstery. We've chosen a handful of materials that we think will start to make their way into homes over the coming year and – most likely – beyond.
–
Biophilia
Biophilia refers to designs or buildings that utilise natural materials to form them. Popularised in the 1980's by American psychologist Edward O Wilson, the term addresses the increasing rate of urbanisation and the resulting disconnect we have with the natural world.
In 2019, we expect to see even more natural influences within our home. Our society is more focussed on health and wellbeing than ever before and people are turning to greenery and natural materials to act as a calm and restorative force. According to Pinterest, searches for 'vertical gardens' were up +287% on last year and cactus arrangements up 235%.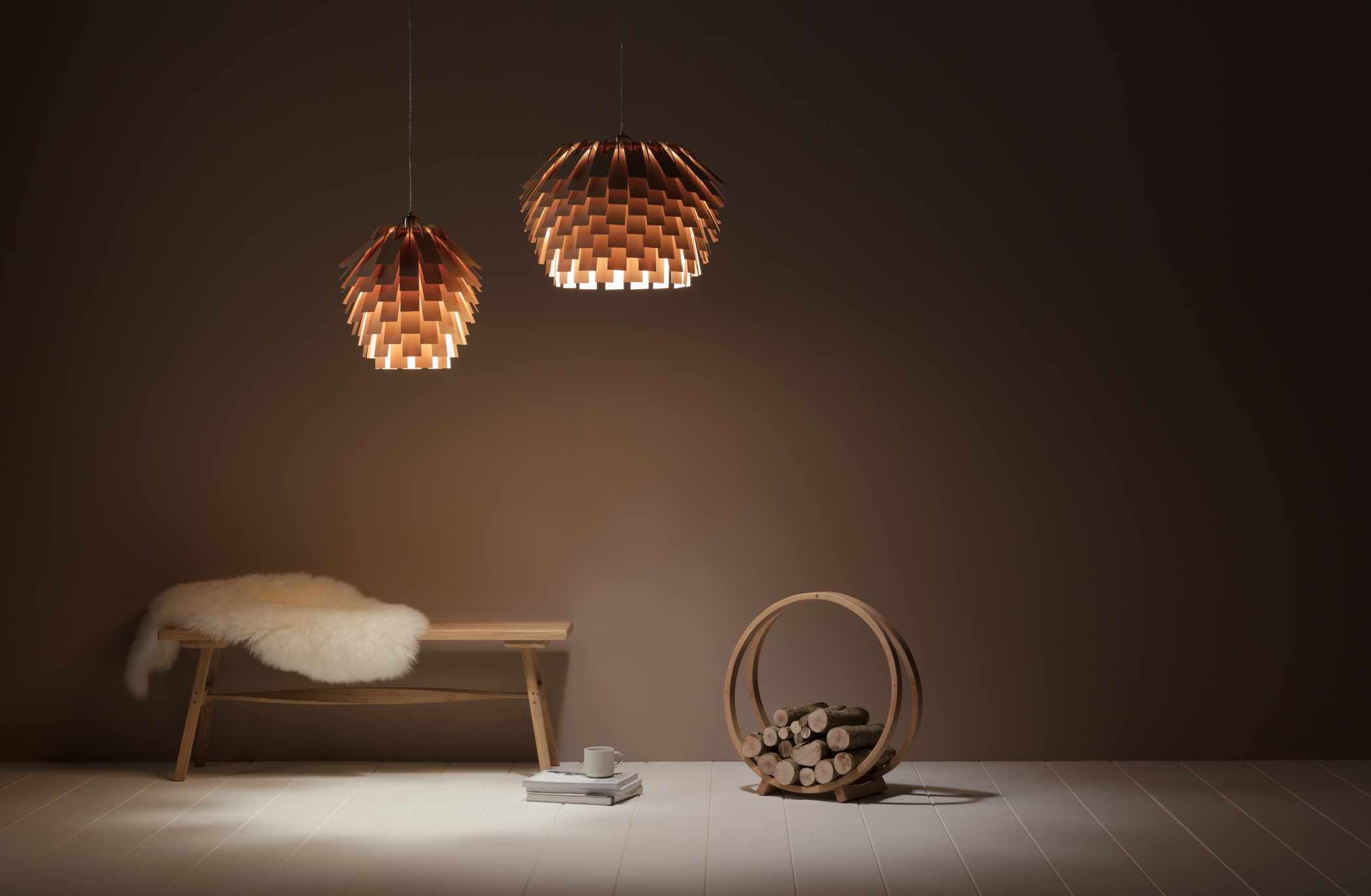 Tom Raffield utilises the traditional craft of steam-bending wood to create expressive and practical lighting
Not only will we see the rise in popularity of house plants, but also of furniture made from natural materials that connect us to the outside world. Biophilia is based on the idea that humans have innate connection to nature, so it's only natural that in our digital world we crave more exposure to natural materials.
Designs that utilise natural materials span a wide range of styles, from 'Global Nomad' to 'Minimalist Modern'. Biophilia can incorporate everything from smooth marble stone to timber flooring to natural fragrances filling a space. When it comes to designs, the trend will go beyond traditional wooden chairs and glass tableware. Think wooden lighting by Tom Raffield, rattan sofas and chairs and clay tableware.
Unfinished interiors and surfaces
Building upon the Japanese-inspired trend of wabi-sabi, which celebrates the beauty of imperfection, is a new take on the style – unfinished interiors and surfaces. This look has been popular within hospitality spaces for a short while, but we predict it will start to make its way into our homes throughout 2019.
The trend is likely to be most prevalent within kitchens, where raw concrete is a stylish alternative to glossy surfaces and worktops. When it comes to other living areas, peeling plaster and dangling wires add lots of character to a space. Not only can it reveal a home's history but also create an authentic and intriguing atmosphere.
In a time where we are encouraged to celebrate our imperfections, unfinished homes are the perfect antidote to over styled, overthought spaces. The trend works in everything from rustic farmhouses, where bare walls and ceilings can highlight a house's raw country charm, to ultra-modern homes where sophisticated, polished furnishings contrast well with bare concrete surfaces.
Terrazzo
Although not necessarily a new trend, terrazzo seems to be here to stay. The versatile composite has been appearing on Pinterest boards for a while now but has since gone from strength to strength. Its endless potential means it can be used on everything from kitchen surfaces to decorative accents and its hardwearing properties mean it's likely to last a lifetime.
In a time where we are bombarded with digital information, homeowners are craving something more tactile and tangible in their private spaces. Terrazzo does just that, allowing people to express their creative side through colour and texture. We see its influence extend past its use on flooring and surfaces into soft furnishings and even onto walls and upholstery, highlighting its longevity.
Read about terrazzo in more detail here.
Soft Touches
When it comes to putting the finishing touches to our home, we are seeking out tactile surfaces like never before. From fluffier rugs to bold and bright wall hangings, we predict an evolution to our soft furnishings throughout 2019.
We are likely to see more variation in colours, materials and finishes with the aim of telling more of a story through their design. Modern rugs may have different pile heights or use metallic threads to create a different finish. Retro wall hangings are becoming much more popular, thanks to the resurgence for all things 70s, yet they are mixed with brass and silk elements to bring them into the modern age.
While larger furniture and lighting have changed with the times, soft furnishings have more or less stayed the same for centuries. 2019 might be the year when textiles finally catch up with technology. At Milan design week in 2018, Google commissioned designer Kiki can Eijk to create six custom-designed wall hangings for its first ever presentation. Each depicted a cosy scene with traditional everyday objects alongside more modern elements such as virtual reality goggles, mobile phones and smart speakers. It gives a new perspective into how this traditional art form can be modernised while adding deep tactility to the home.
For more material inspiration, visit our Materials for Living guide.