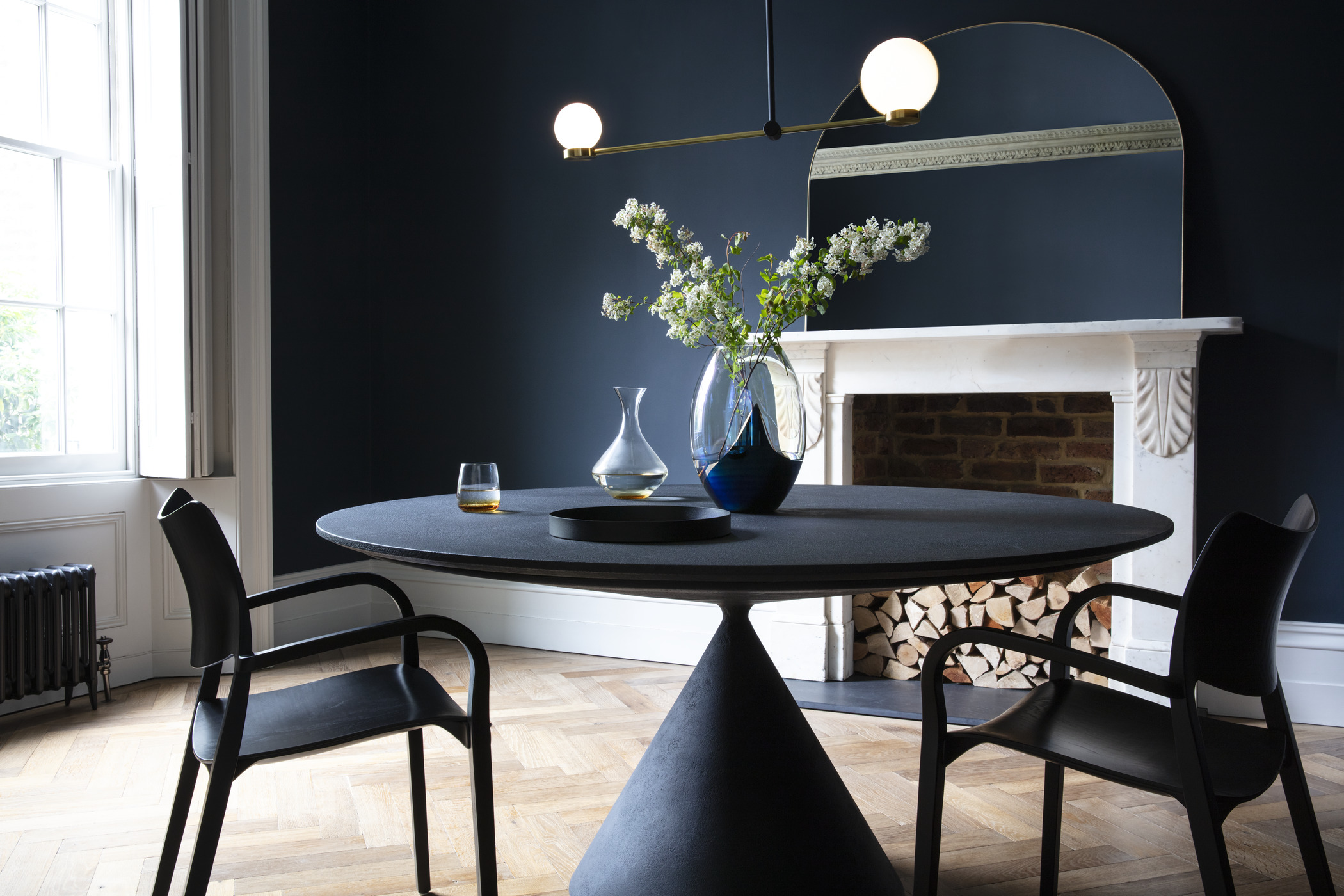 With the New Year on the horizon, we're setting our sights on the design trends set to sweep their way onto our Instagram feeds, Pinterest boards and homes throughout 2019. The coming year promises developments of existing trends as well as brand new styles meaning there is something for every home in the year ahead.
–
Terrazzo
In a time where we are constantly bombarded with visuals, design needs to work harder to stand out from the crowd. In 2019, there is an increased focus on creating sensory and emotional responses through design – whether that be through bold colours, vibrant patterns or unusual textures.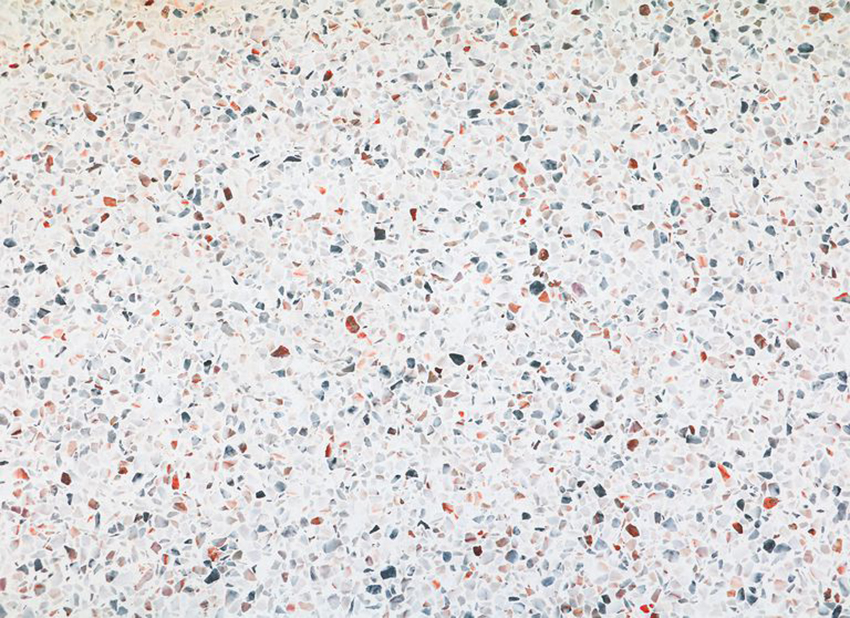 It's no surprise then that we saw the first signs of Terrazzo making its way into homes this year. The hardwearing material is being used on everything from flooring to kitchen surfaces and shows no sign of losing popularity throughout 2019. Pinterest pins with the term "terrazzo" are up by more than 300% on last year.
What is terrazzo?
Terrazzo is a composite material, consisting of marble, glass, granite or even wood, set in cement or resin. Originally from Italy, terrazzo was used for floor and wall treatments, but due to the endless possibilities of colour, pattern and finish, it has become a popular material used in other areas of the home too. Despite this sudden surge in popularity, terrazzo has actually been around for years – centuries in fact. Originating in 15
th
-century Italy, it was used for flooring in grand palazzos. Many may recognise it from the 1970s where it was often used on the floors of school and train stations.  Now the composite material has been given a new lease of life.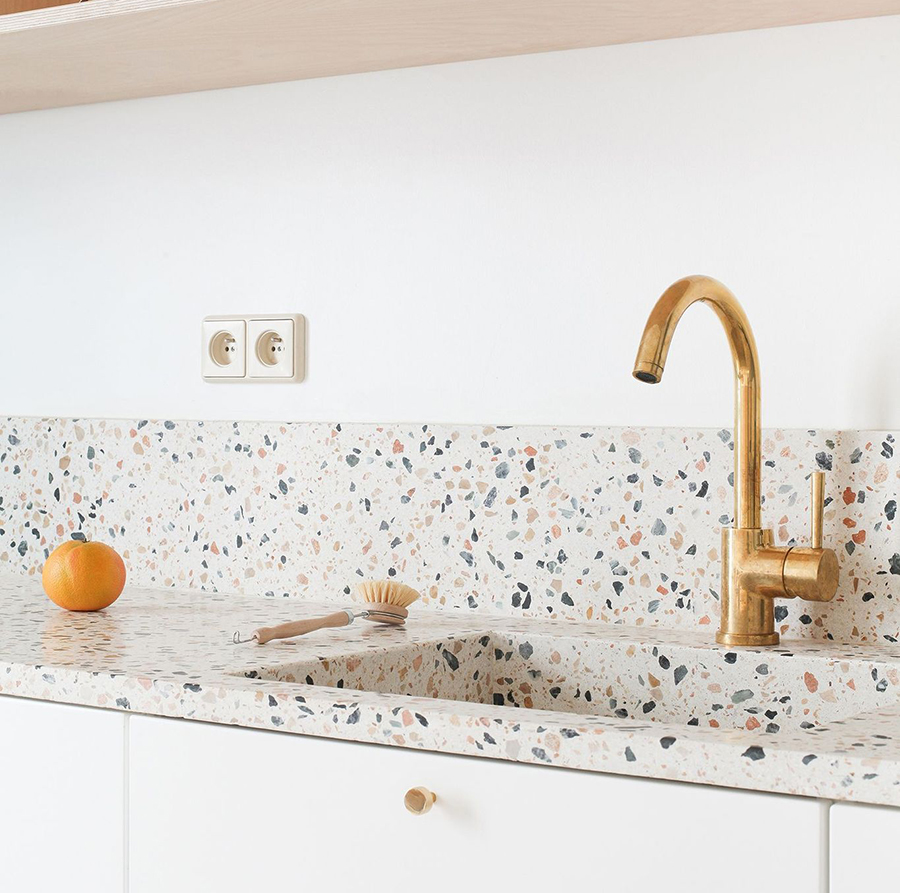 Why is terrazzo making a comeback?
Coined as the new marble, Terrazzo is now frequently used for kitchen countertops thanks to its hardwearing properties. Terrazzo is made with chips of marble, quartz, granite and even glass set into concrete or clay. The chips come in many sizes and colour combinations – from monochrome patterns to vibrant colours allowing for a myriad of design possibilities. This wide variety of options means it can be incorporated into almost any style of home, from pastel-hued bathrooms to sleek, monochrome kitchens. Its beauty is also anything but skin deep – the pattern goes all the way down, so it can be scuffed for centuries and still repolished to rescue its original beauty. While the base is usually made from concrete (not a material typically considered to be good for the environment) ­the rest can be up to 80% recycled material. Recycled plastics and resins in a spectrum of colours are often used for the flecks as well as waste collected from the stone and marble industries.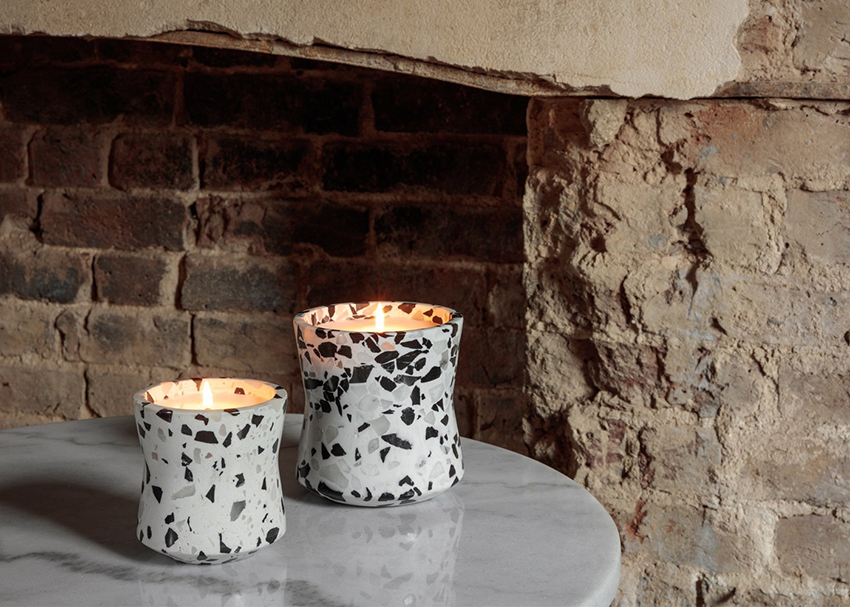 How can you use terrazzo in your home?
Terrazzo is most commonly used for kitchen top or bathroom surfaces, adding a quirky, colourful feel to a space. If you're not quite committed to the idea of terrazzo for your surfaces, introduce it through soft furnishings and home accessories instead. Little touches of terrazzo add personality and pops of colour, breaking up monochrome colour schemes in a subtle way. Our ever popular
Bristol range
is available in a white terrazzo finish, and the
Terrazzo candle by Tom Dixon
makes for the perfect gift. Similarly, the
Mini Cut cushions by Ferm Living
are an easy way to introduce the trend to your home.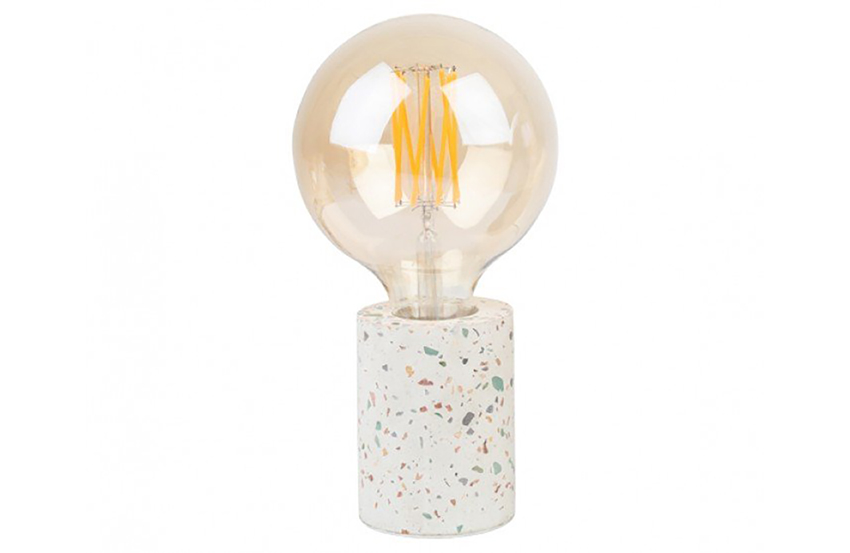 ---
Mid-Century Italian Design
The new year is a time to set goals, make resolutions and set our sights on the future. But one of the key interior trends for 2019 is all about looking back. Our love of mid-century design has been prevalent for many years, but 2019 will see us looking to a different mid-century movement for inspiration – the classic luxury of 50s and 60s Italian design. The trend is all about embracing and reinventing the highly stylised design movements of the mid-20
th
century and incorporating them into the luxurious interiors of today.
The Hepburn sofa
What does mid-century Italian design look like?
Many will be familiar with the work of
Charles and Ray Eames
,
Arne Jacobsen
, and
Eero Sarinen
who are closely associated with iconic design from the 50s and 60s. They placed an emphasis on function and form, with a simple and uncomplicated aesthetic. In comparison, mid-century Italian furniture is known for its beautiful colours, fine craftsmanship and luxurious materials. Shapes are often simple but have a feeling of old world elegance about them. This look has been updated for the modern day – 1960s inspired colour clashes are encouraged with burnt red, peach, hazelnut and navy acting as the main hues. Dark walls form a dramatic backdrop to these sophisticated colour combinations. Materials are on the dark side too with a preference for walnut over oak as well as green and brown toned marble as an alternative to traditional white.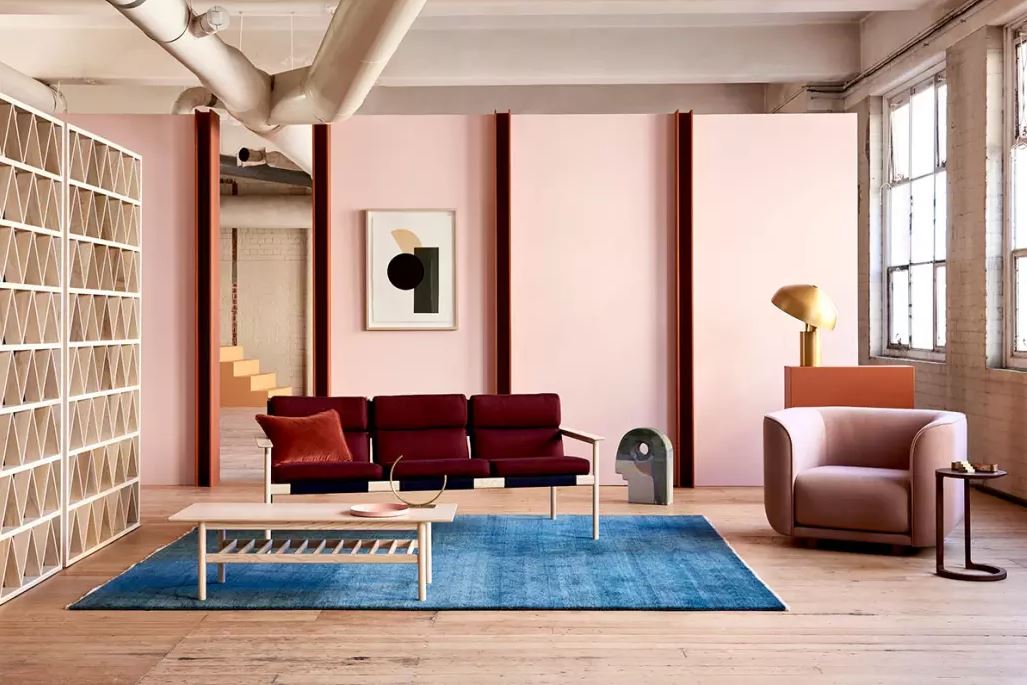 Why is it making a comeback?
For many years, Scandinavia has been the place to look for cutting-edge interior design. But with people now looking to express their individuality through different avenues, the home is seeing a shift from bright whites to moody hues, from simple materials to more luxe styles. The exaggerated curves and luxurious finishes of mid-century Italian design has been given new life, creating clean and modern spaces that are also moody and immersive. Dubbed the new minimalism, it's easy to see the appeal.
How can you get mid-century Italian style in your home?
The key to this trend is to opt for designs that have an almost sculpture-like quality. Clean lines, elegant shapes and luxurious finishes create the sophisticated, elegant aesthetic synonymous with mid-century Italian design. The
Clay Round Table by Desalto
was designed by prominent Milan designer, Marc Krusin. Each piece is hand finished with lava from Mount Etna using only a pallet knife. The circular top of the table balances, precariously, on top of a conical base adding a feel of refined drama. The
Disc Side Table
features a dark green or brown marble top, as opposed to traditional white, making it an incredibly chic option for homes looking to channel the trend.
The Clay Round table is finished with lava from Mount Etna
---
Responsible Design
Responsible Design was a recurring theme throughout the shows of London Design Festival 2018 and it's set to get an increased focus throughout 2019 and beyond. Plastic was nominated as the
material of the year
by the London Design Fair with designers elevating the possibilities of waste plastics and championing support for plastic alternatives. At time when the planet is on the brink of disrepair, homeowners are carefully considering the environmental impact of their purchasing decisions. It's no longer desirable to buy off the shelf – instead, a 'waste not want not' mentality is creeping its way into interior design. Reclaiming, reusing and recycling is becoming the norm.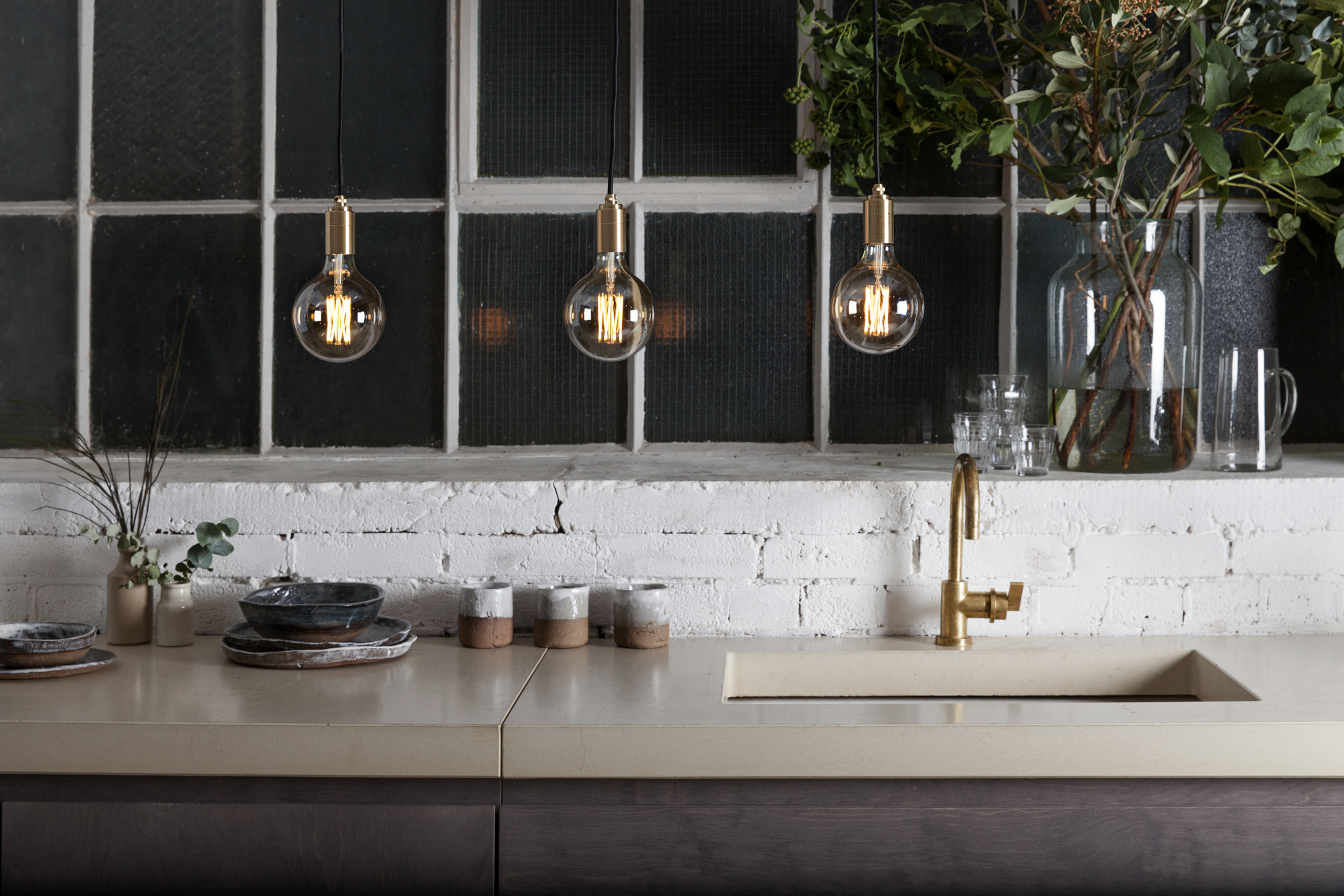 What does Responsible Design look like?
Responsible design has come a long way over the last 10 years. Innovation and experimentation has led to impressive material dupes that are indistinguishable from the real thing. Items made from recycled materials no longer look 'eco' meaning that responsible design isn't restricted to any one style. It's all about the materials, the processes and ultimately the environmental impact that the production of a design has. Responsible design can be applied to everything from furniture to lighting to homewares making it increasingly easy to buy items for your home that have a low carbon footprint. From the use of natural pigments through to unconventional discarded materials, expect to see much more responsible design heading to our homes.
How can I make my home more sustainable?
An easy place to start is your lighting where a number of brands are committed to reducing their environmental impact.
Tala
produce striking, contemporary bulbs inspired by nature. Not only are their designs exceptionally beautiful but they are efficient as well. They select methods and materials on their environmental impact, and remain committed to reducing carbon emissions in the atmosphere. They also donate a percentage of their revenue to reforestation programmes in the UK, US and around the world.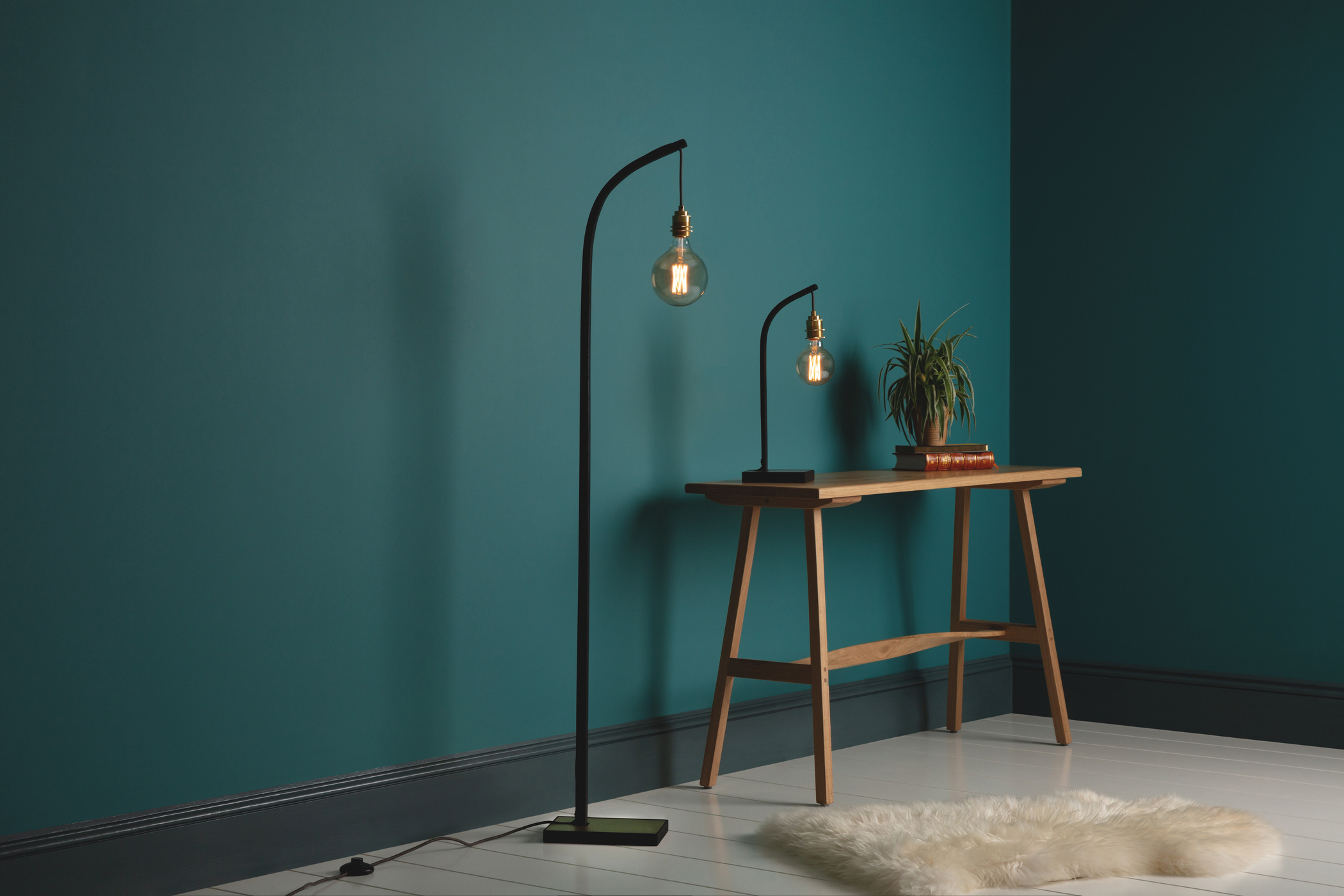 In a similar vein,
Tom Raffield
puts responsible design at the heart of everything he does. From his sustainably sourced timber to his efficient design processes, no scrap of wood is wasted in producing the recognisable wooden designs. Drawing on techniques that are altogether friendlier towards the environment, like natural air-drying and steam bending their timber, he is able to lessen the impact on the very thing that inspires him– the natural world.
---
Greenery
Another current trend carrying on into 2019 is the explosion of greenery and patterned foliage that has found its way into every unused corner of our homes. According to the Flowers & Plants Association, the UK's flower and indoor plant market is now worth £2.2bn and the National Garden Survey reports that 30% of all US householders bought at least one houseplant this year.
Why have indoor plants become so popular?
Increased population density and urbanisation has resulted in smaller homes, especially in London where many of the city's dwellers are lucky to have any green space of their own. The issue extends beyond the capital – almost 31.4% of properties on the market across the UK's towns and cities don't have a garden. Indoor house plants are an easy way to feed the desire for more natural surroundings. They provide a way to personalise your home and express individuality, as well as inject colour, pattern and scent. They are also linked to the nation's greater focus on health and wellbeing, and are confirmed to improve household air quality.
Which houseplant should I choose?
For beginners, plants that need minimal care a great place to start. Aloe, Snake plants and cacti require little to no upkeep – a splash of water every fortnight is usually enough to keep them alive. Other varieties such as Monstera, Calathea and fiddle-leaf fig need slightly more care and attention but have proved incredibly popular over the last year, adding splashes of green to many styles of home.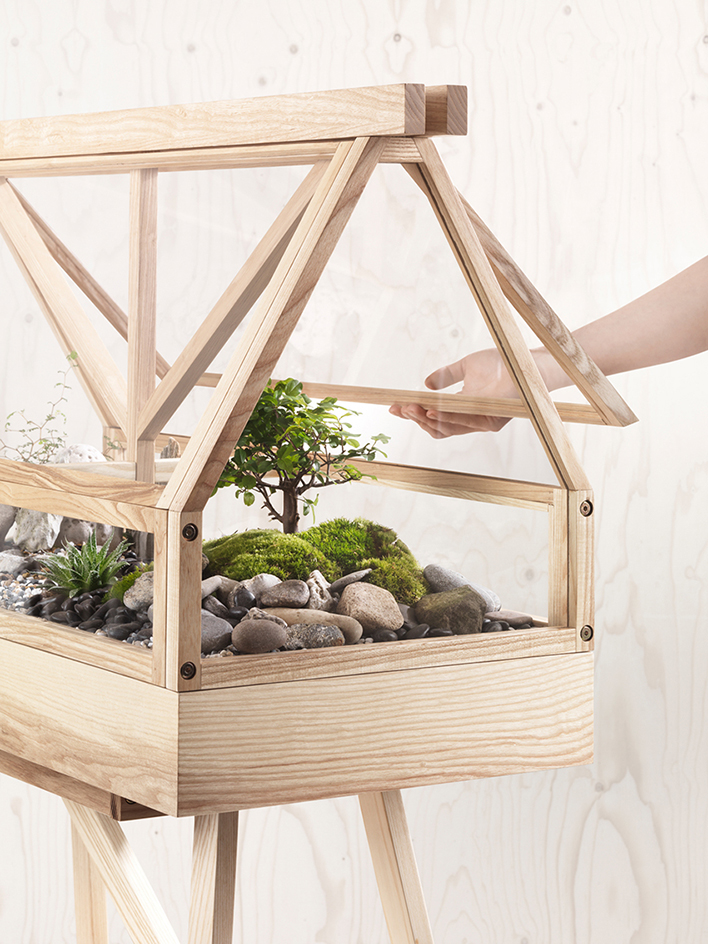 However, 2019 ushers in a new variety of indoor greenery: the fern. As urban gardeners grow in confidence they want to invest in larger, statement plants that make styling more effective. Ferns are leafy, luscious and help create the illusion of height. Look out for Chamaedorea and the Kentia Palm in the most stylish homes next year.