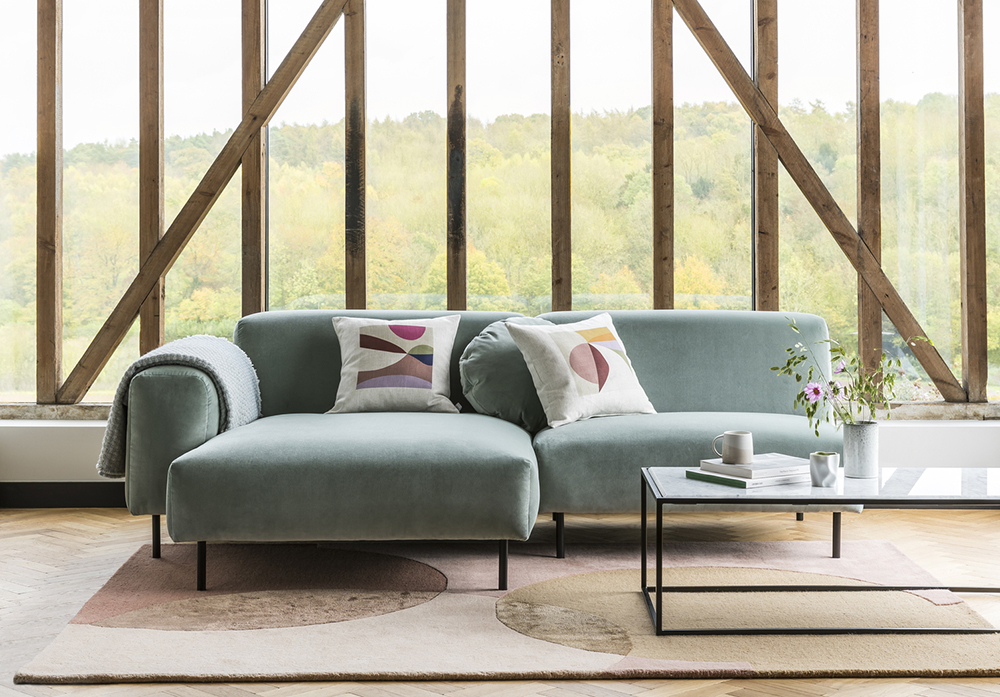 With the New Year on the horizon, we welcomed members of the press to take a first look at our new collection heading to Heal's early in 2019. We transformed our Heritage Room, usually home to antique Heal's designs, into an urban sanctuary filled with our beautiful new range of upholstery, home décor and designer collaborations.
Our forthcoming collection focuses on two design stories; Urban Sanctuary is inspired by the simplicity of Japanese design with neutral tones and flowing shapes evoking a sense of calm. It encourages people to see their homes not just as a place of shelter, but also of sanctuary.
In contrast, Creative Escape is all about encouraging customers to explore their more playful side when it comes to interior design. Centred around a warm colour palette, creativity comes from the mixed materials, tactile layers and unique forms of the designs.
2019 also marks the centenary of the influential Bauhaus school. After championing the movement the first time round, we are launching a range of Bauhaus-inspired products for SS19 in tribute.
Take a look at just a few of the highlights below.
–
The Eden Bedroom Range
Perfectly suited for lovers of minimalist design, the Japanese inspired Eden bedroom range is simple yet considered. Designed by Emile Jones, the pieces feature a series of details synonymous with Emile's work including crafted peg detailing, a concealed cut out handle on the drawers, and adjustable compartments within the drawer to the dressing table.
The Luna Modular Sofa
Elegant and versatile, the Luna modular sofa has been created with contemporary spaces in mind. With voluminous dimensions, generous soft seating, graceful curves and on-trend slim metal legs, the Luna Modular sofa is a design statement in its own right. As it is a modular design, the sofa can be arranged in a number of different configurations to suit any space.
The Ava Bed
The Ava bed is for those looking to make a style statement. This stunning statement bed is upholstered in a premium velvet with quilt detailing on the headboard. Placed against contrasting blue or dark tones, Ava instantly becomes the focal point of the bedroom. Also available in Fir Green, the Ava bed is reminiscent of a design you would find in a boutique hotel room.
Home Accessories
This season's accessories are bold and contemporary, comprising a playful expression of individual style. Made in Portugal using a slip-casting technique, the Raawii Strom bowls and jugs provide an element of minimalist drama, contrasting lively orange and yellow with deep blue and green. Our Bauhaus 100 collection demonstrates how form and function can come together to create beautiful pieces for the home.
Lighting
Our new lighting range features both our own designs and exclusive collaborations. Our own range of White Lights incorporates delicate, feminine shapes perfect for minimal interiors. We've also teamed up with Matthew Hilton and Vezzini to launch exclusive Japanese-inspired lighting designs.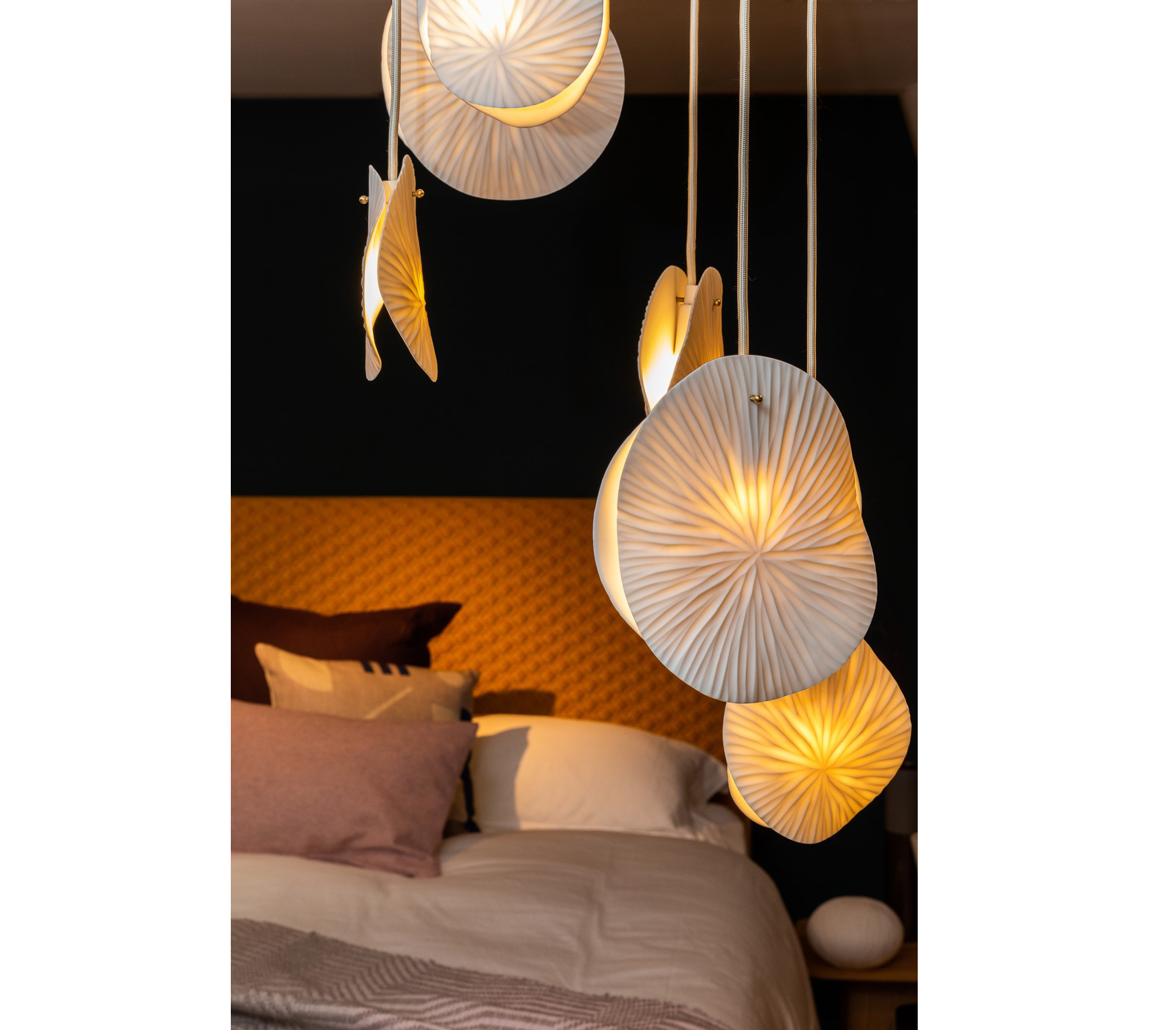 Garden Furniture
Finally, we are expanding our range of garden furniture to include considered and comfortable designs that will transform any outdoor space. The Eos range by Case is back and Vincent Shephard's Wicked garden furniture range will be available at Heal's in time for the warm weather.