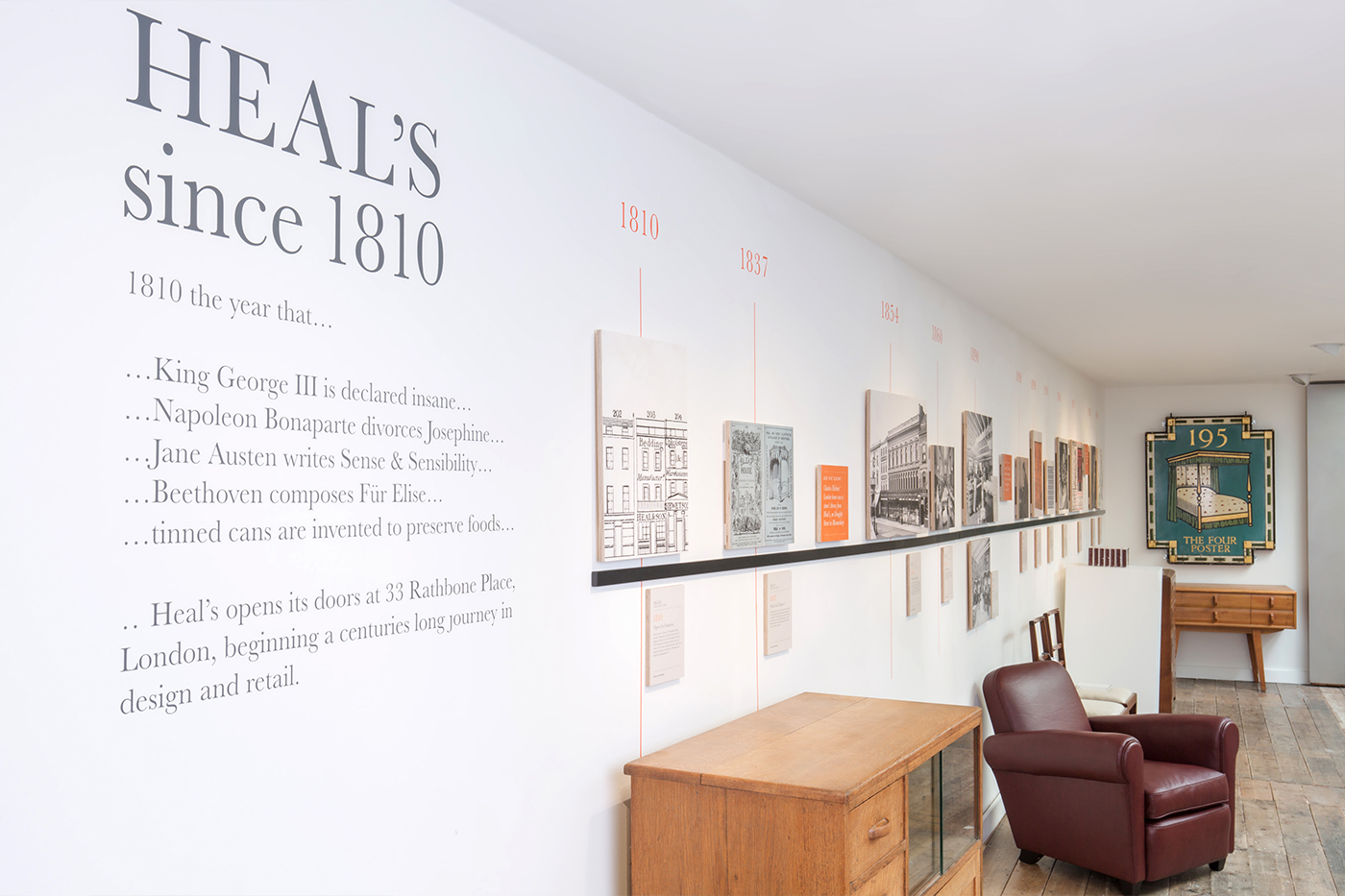 Travel back through 200 years of design history at Heal's Heritage Room, a new permanent exhibition space within our Tottenham Court Road store.
From the introduction of feather filled mattresses to modernist tubular furniture, the revolutionary work of the Mansard Gallery to our part in the Festival of Britain, for over two centuries Heal's has continued to promote and pioneer all forms of contemporary interior design. The Heal's Heritage Room brings this story to life with a timeline of our many innovations alongside a selection of antique Heal's designs all of which are available to purchase – so you can bring a piece of our history home with you.
Take the tour today by popping into our flagship store and discover more about Heal's rich design legacy.