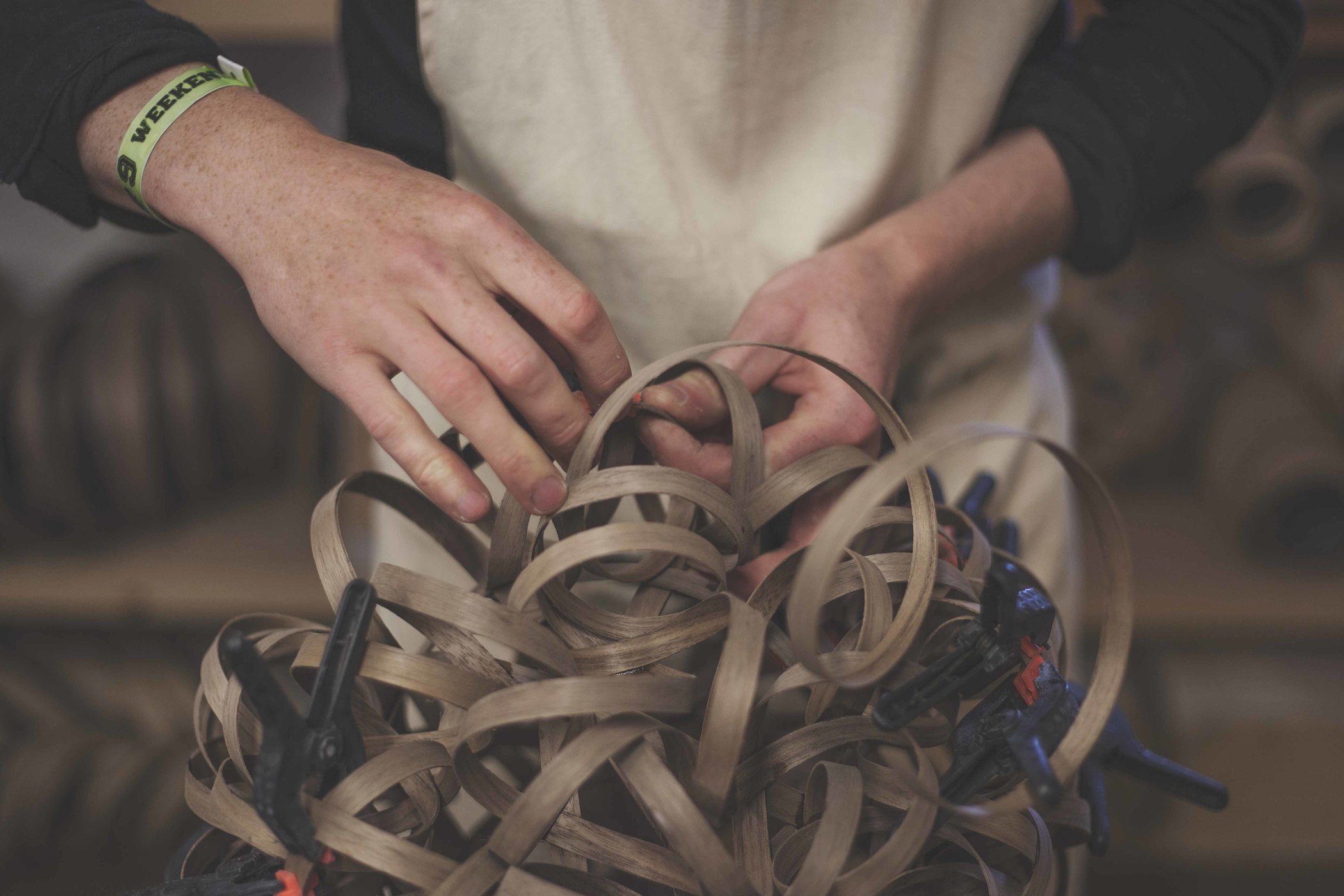 Heal's are going back to basics by celebrating the building blocks of design: materials. We'll be exploring the beauty, diversity and versatility of the materials that shape modern design and celebrating the skill and craftsmanship that goes into transforming these elements into extraordinary pieces for everyday life.
The story of any design is a combination of ideas, material expression and craftsmanship. Some of the world's most iconic designs simply wouldn't exist without them. Knowing a material's strengths and constraints are the marker for any good designer – understanding a material's key characteristics is understanding a design's DNA.
"Any designer worth their salt should be
concerned by the choice of materials,
but for us, it is a veritable obsession" – Tom Dixon
The Evolution of Materials in Design
From the pared-back nature of post-war furniture to the use of the most advanced technologies, materials show the evolution of skill, taste and trends over the years.
Consider British brand, Ercol. Ercol emerged in the post-war era with a passion for creating furniture that was both well-designed and well-made. It embodies everything that we love about good design: expert craftsmanship, quality materials, and a beautiful mid-century aesthetic that captures the optimism that Britain felt about its design potential at the time.
The Flow chair is made using Lucien Ercolani's perfected technique of steam bending wood into elegant shapes. Back in the day, the method marked a milestone in the development of furniture making and highlighted Ercolani's instinct of knowing how to bring out the intrinsic qualities of wood in terms of colour, texture and grain. Fast forward nearly 70 years, and ercol is still using this steam bending method in a number of new ranges.
Another advocate of the technique is Tom Raffield, who uses steam bending to manipulate ash, oak and walnut into functional pieces of art for the home. After much trial and error, his breakthrough came when he held a thin board of ash over a kettle for 20 minutes. Binding the switch with gaffer tape kept the kettle boiling but also blew the fuse.
By that time though Tom was able to twist the wood around a pipe and set it as a curve. And with that, a whole new way of working with timber was born. With understated elegance, every piece is beautiful in form and unique in its use of sustainably sourced woods and traditional processes.
It's interesting to compare these timber designs with the contemporary shapes of glass lighting. While similar in function, their aesthetic couldn't be more different and that is down the materials used. Glass pendant lights feel much more modern than their wooden counterparts and tend to fit a wide range of design styles.
That's not to say these materials can't work together to create something beautiful. Kengo Kuma questioned the materiality of glass and natural wood by combining the two distinct textures within one striking design for Lasvit. He poured molten glass into wooden moulds, charring the inner layer and leaving a permanent imprint of its scorched texture on the glass's surface. It's a magic moment when a living wood texture is eternally captured.
The Future of Materials in Design
In an increasingly digital landscape where we spend hours in virtual worlds and on social media, there is something appealing about the tactility of materials. We are hardwired to respond to things that engage our senses which is why we crave the materiality and texture that design offers.
The story of materials is far from over. With new innovative processes that build upon traditional methods being developed all the time, it seems as if designers and creators haven't lost the desire to innovate.
Eco-friendly and environmentally conscious design is becoming ever more important. Designers are starting to look towards renewable or waste materials to construct their designs. British lighting brand Tala, are committed to accelerating the low carbon economy with thoughtful product design, LED technology, and transparent practices.
Visit our Tottenham Court Road store or our website to discover more about the materials that shape great design.