Decorating your workspace can be a challenging task when you consider all the storage, lighting and decorative options. To help you avoid getting stuck in a rut, we've complied four simple tips for creating a motivating workspace.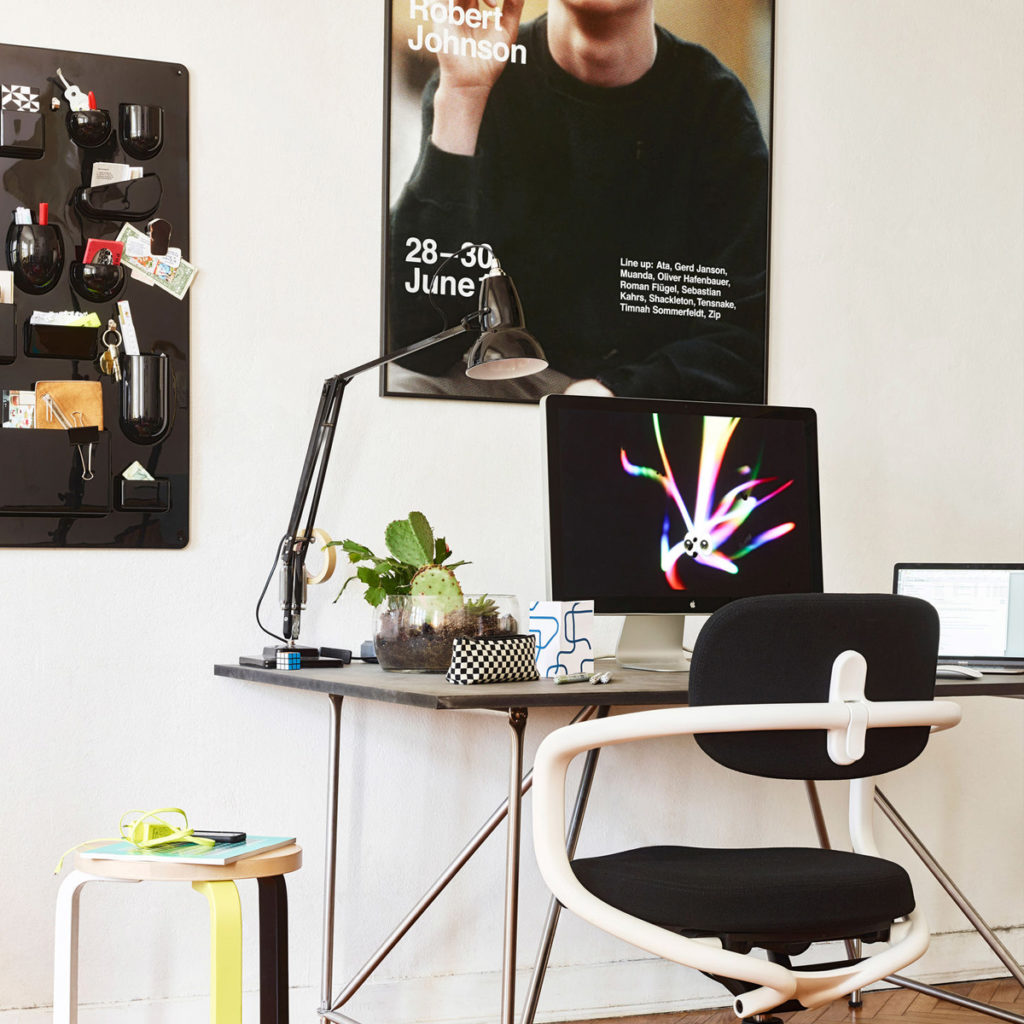 Start decluttering
They say a clean house helps to clear your mind. Well the same can be said for your workspace. Take some time to declutter and organise your desk so that returning to your desk feels as calm as possible. Use baskets, shelves and integrated desk storage to streamline your space.
If you're short on room, make use of all space by transforming the wall into clever storage. We love Vitra's Uten.Silo for its unique design and creative possibilities.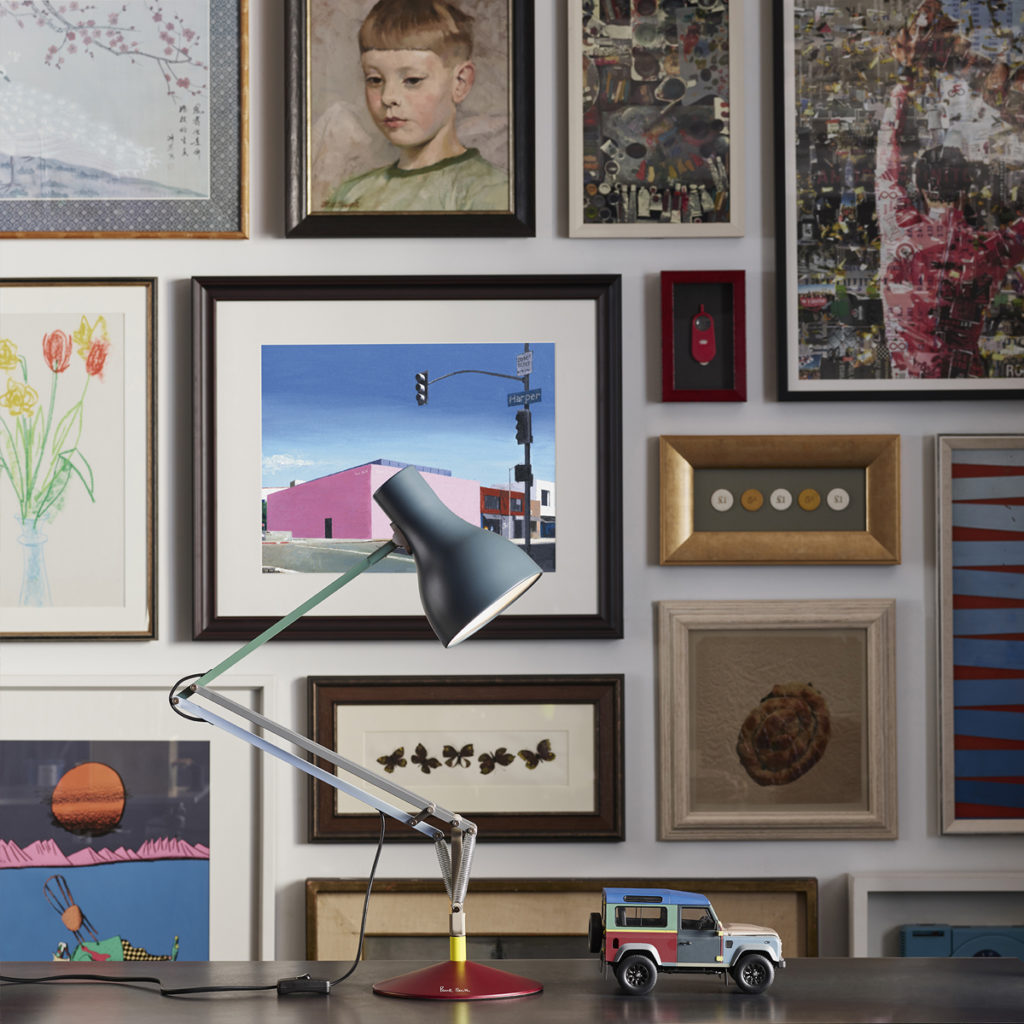 Hang inspiring art
Your workspace should be a source of inspiration for you, so upgrade it by hanging some of your favourite artwork. To help retain a calming ambience in the room, we recommend soothing hues of blue and grey. However, if you find vibrant artwork more inspiring, then opt for that instead.
A magnetic or cork memo board can also be a useful addition to your workspace depending on your needs. Find out more about creating a picture wall here.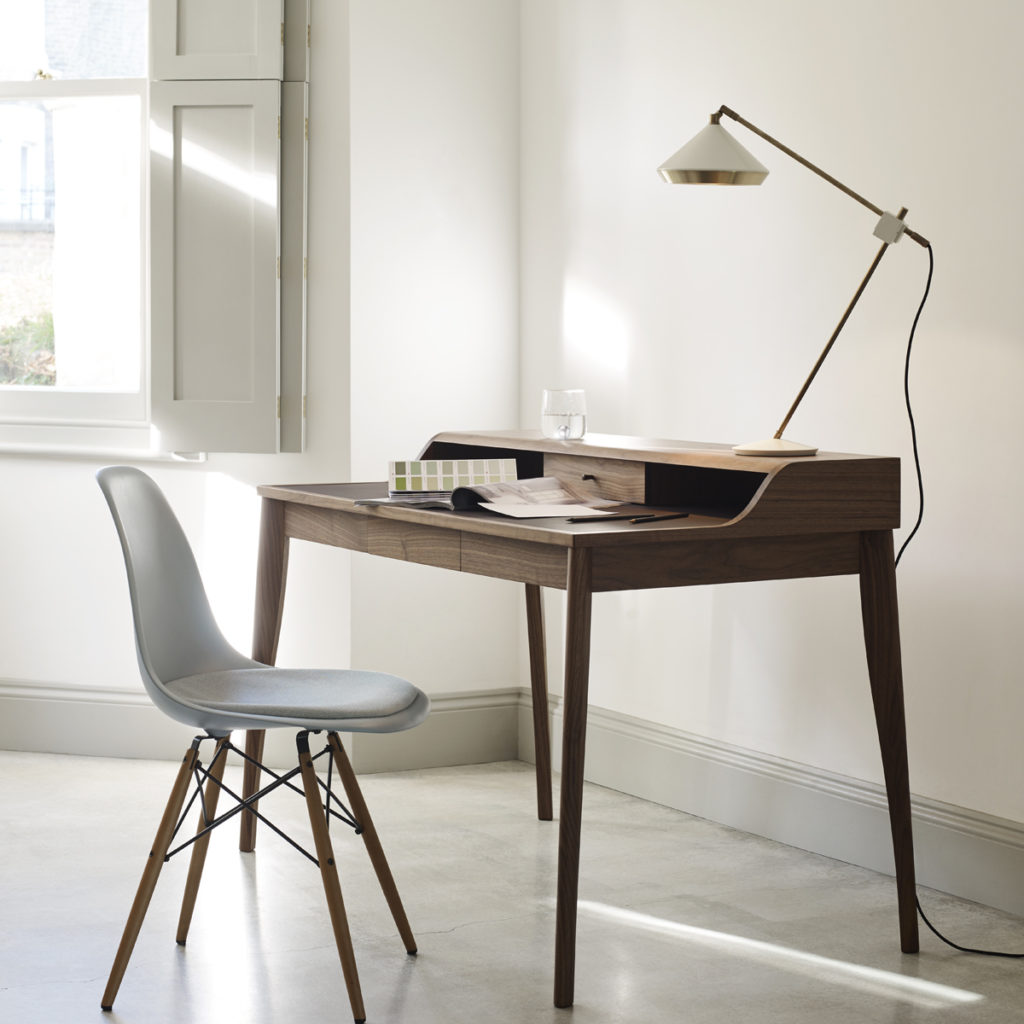 Light bulb moment
Finding the right lighting for your home office is essential as it can change the mood of a room in an instant. Home-based workspaces often lack harsh office lighting, so keep it this way by using lampshades to diffuse and reduce glare. Position your desk as close to the window as possible to make the most of natural light.
If you're low on space, then fitting a task lamp to the wall will help provide targeted lighting when needed.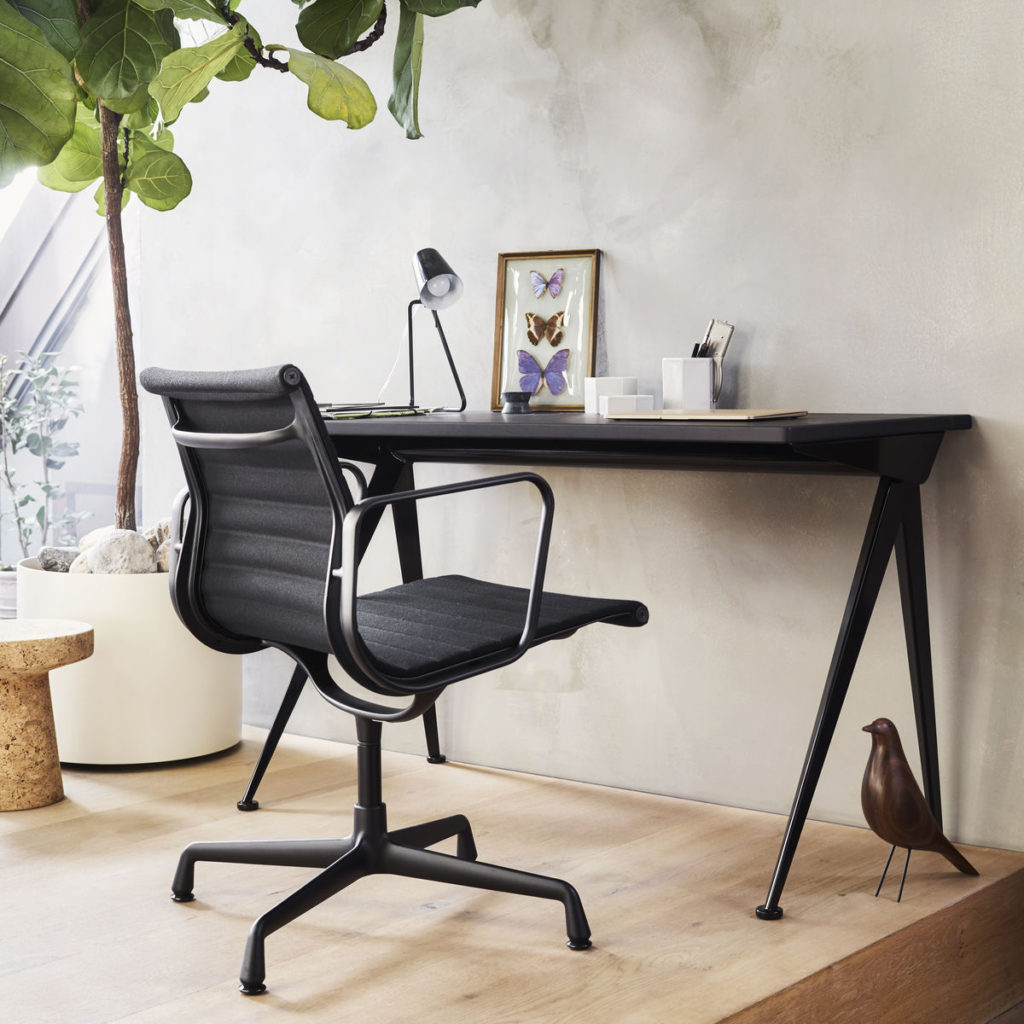 Invest in comfort
If you're working from home then the odds are you'll spend a lot of time sitting in your office chair. So why not make your workspace as comfortable as possible? Look out for chairs that have been ergonomically designed to keep your posture aligned during long seated periods.
If you don't want a traditional swivel chair, there are plenty of modern designs to choose from. Shop our collection of contemporary office chairs here.