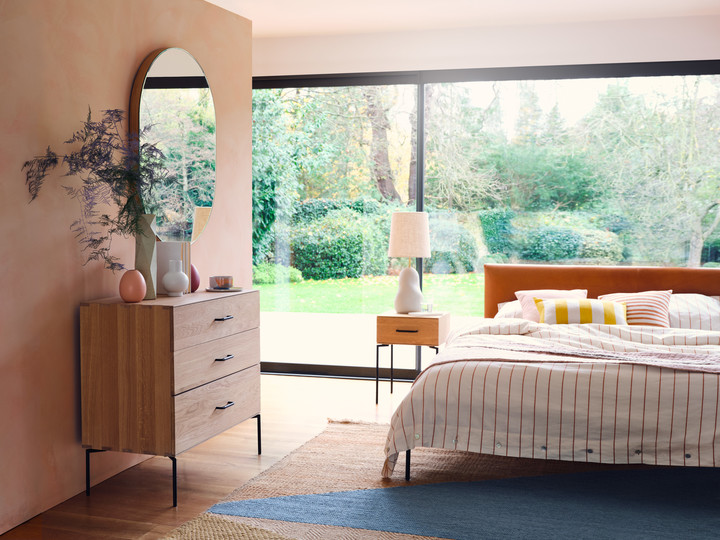 In a year like no other and with the roadmap out of lockdown in place, we're taking time to reflect on what we have learnt throughout this experience, and how it has made us look at our homes. One thing we know for certain, creating a sanctuary within our homes where we can escape the noise from the outside world has become of utmost importance. Just as our way of living has shifted, so too has the meaning of 'home'.

Our latest research has revealed that those who have been working from home can't wait to reclaim their homes, with a renewed focus on spaces that bring us joy and comfort through every moment of the day and our relationship with where we live changed forever. We have learnt that of those surveyed, only one in five (17%) are happy to stay working from their home full time.
Flexi Living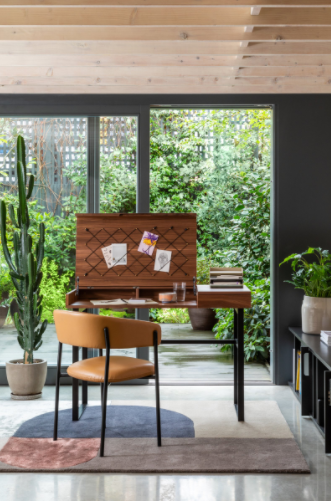 From dining room office to balcony retreats, every corner of the home has been required to adapt to our new way of living, meaning the demand for form with function is going nowhere. The last 12 months have seen people scramble to turn their homes into offices and classrooms, with more than a third of the UK population still remote working.
Currently the lines between work and home are more blurred than ever and, as a result, 41% of people feel that the design and functionality of their home has become more important than ever. From spare bedrooms being turned into home offices (46%), dining room tables doubling up as desks (18%), kitchen stools becoming work chairs (12%) or even giving up part of their living rooms (30%), we've had to quickly adapt to working from home life. And while this seismic shift of our working lives has led to many yearning for a more flexible lifestyle, it's clear that the nation is desperate to reclaim their homes in hope of creating more of a work/ life balance.
Investing in the icons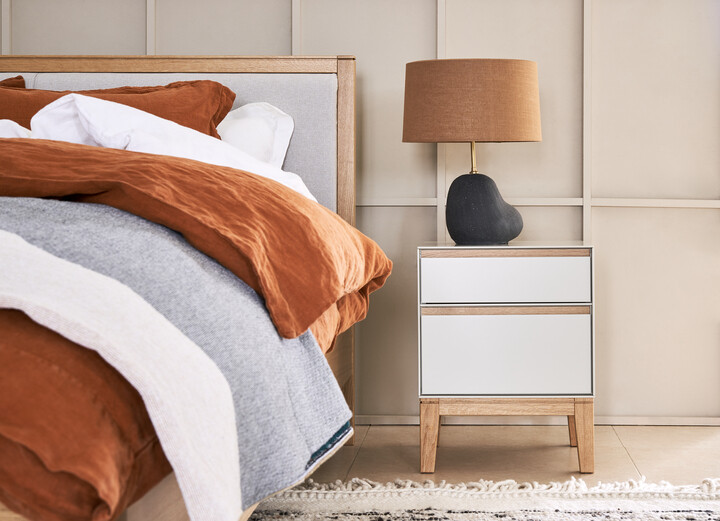 Customers have shown a renewed understanding of what great design means to them and the impact it can have on every day lives. For many, it's also been an opportunity to invest in special, wish list pieces that they have long coveted.

With a clear move away from fast-furniture, throwaway products and trend-led designs, we're seeing customers become ever more discerning over what they choose to bring into their homes.
Spending more time at home has encouraged Brits to splurge on where they live, with redecorating (32%) and updating outdoor spaces (22%) the top choices for people looking to invest in their homes.

Lockdown has also shaped our interior choices, with 41% now opting for calming, neutral colours. Comfort has proven to be a key factor, with half of respondents stating that creating a sense of relaxation at home now takes priority, while only a quarter focused on how it looks.
Nelly Hall, Brand Director for M&L Paints said: "We have seen an increase in people choosing soothing, neutral paint shades to reclaim their homes as a calming environment. Colour is known to play a huge role in helping to boost our mood and general wellbeing; subtle, neutral tones – often colours inspired by the natural world – are perfect for creating balance and harmony."
Touch of luxury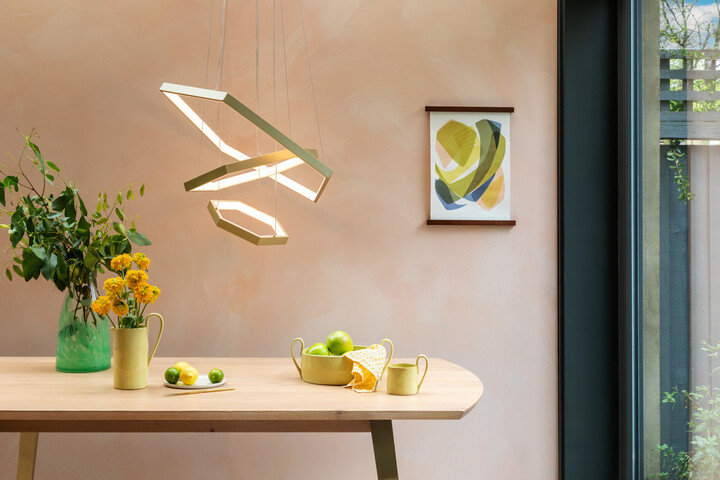 After spending so much time at home this year, we've noticed how customers have put a lot more care and attention into creating spaces that are comforting, timeless and a true reflection of their personality.
From up-cycling, to investing in longer lasting products, 36% believe the time spent indoors has influenced their interior choices, and will continue to do so in the future.
Highlighting how important where we live has become for our mental health, nearly one in two (48%) of respondents said that home was where they felt happiest, and four in ten felt that their outdoor spaces had given them a sense of escape.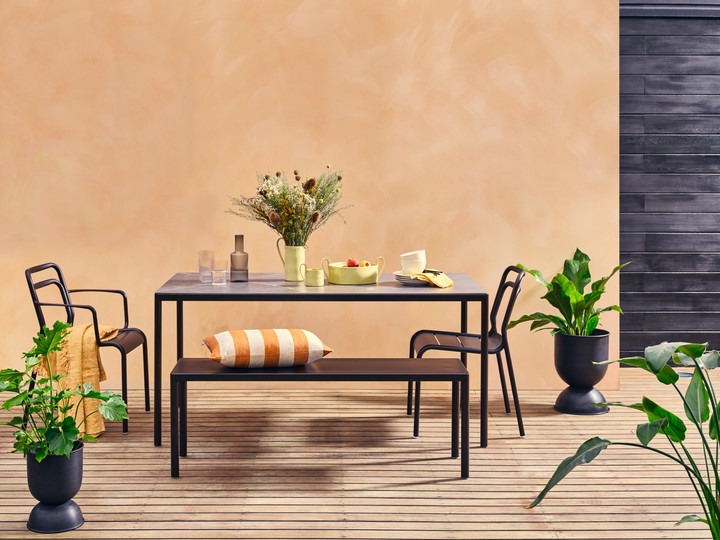 Interior journalist and author, Kate Watson-Smyth said: "The research from Heals has shown what a huge impact the long lockdown has had on the nation and how this time inside has forced our homes to evolve at a rapid pace.
"The survey has highlighted that where we live is a vehicle for our sense of wellbeing, it's where we feel happiest and it's no surprise that one in four of those asked are seeking to create a sense of sanctuary at home."
"There's no doubt that it's been a huge challenge to pull this off when we've been living, working and home-schooling all in the same space, but with flexible working looking set to continue, it's so important that we seek ways to create zoned areas, so that we can re-introduce those boundaries that many reported feeling they had lost."
"Now is the time to reclaim some of those lost spaces in the home and consider investing in a proper work area and good storage that will enable us to make the most of this new, flexible way of living."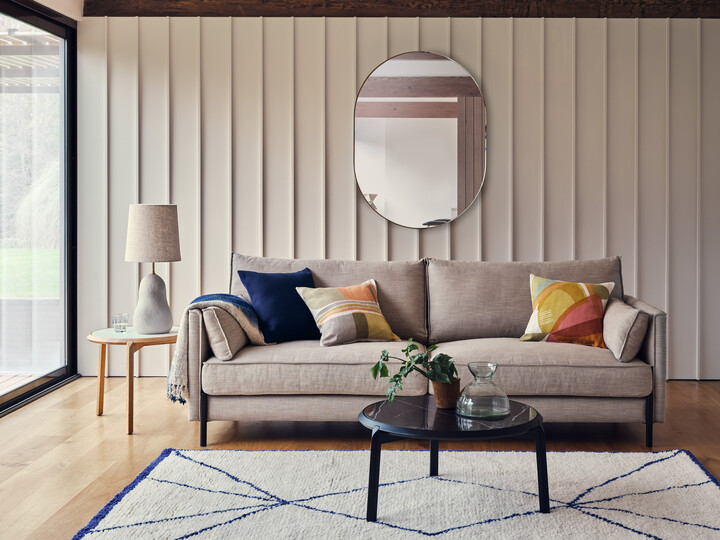 Sabina Miller, Head of Buying at Heal's said: "The survey results really demonstrate just how important our homes have become to us over the last 12 months. People are investing more, taking a more considered approach to what they choose to fill their homes with and are now prioritising how their spaces make them feel, rather than focusing on aesthetics."
"There's been such a change to the way we live, and we're seeing that reflected by our customers too. It goes without saying that we've seen a significant increase in sales for home working solutions, but we've also seen people choosing to invest in special, wish-list pieces that they've coveted for years."
"The last 12 months appears to have accelerated the move away from fast-furniture and focusing solely on trends, to people being more considered about what they are bringing into their homes. People are choosing to invest in designs that will stand the test of time and help them to create that sense of sanctuary at home."
Do you feel like your view on your home has changed? How are you looking to reclaim your home?