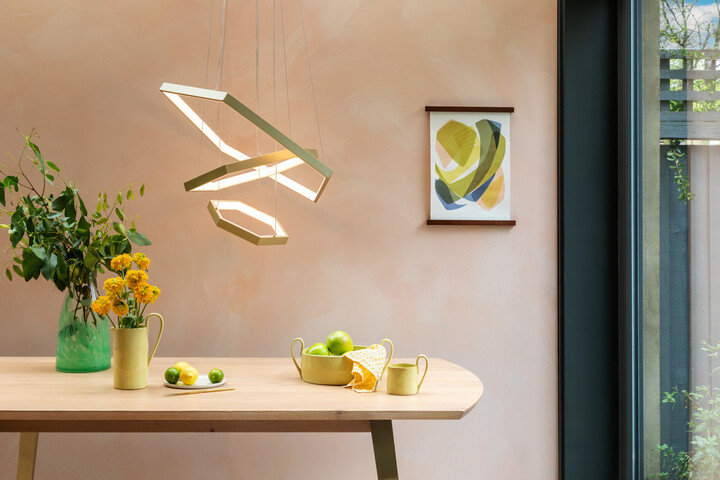 Spring, is that you? Let us introduce you to Heal's SS21. Our latest collection aims to respond to the growing need for beautiful, yet functional furnishings in every room and taking joy in those all-important home comforts. This season reflects our new way of living of wanting to transform our homes into a place of sanctuary and calm, yet also acknowledges the need for escapism. To celebrate the launch, we're sharing five pieces from the collection that we think will catch your eye.
Reveal Desk And Neo Chair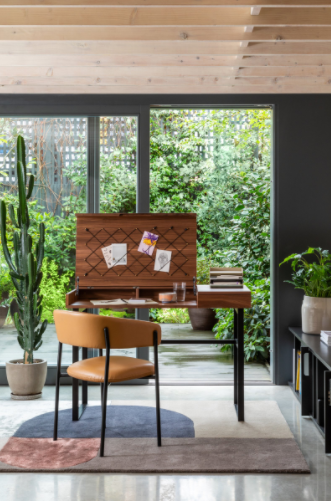 What better way to reveal the new season than with the Reveal desk, designed by Danish dynamic duo, Says Who. Designed for living spaces that also function as a home office, the Reveal desk blends seamlessly into contemporary, open-plan settings. At the end of the working day, the soft-close lid can be shut to conceal paperwork, transforming the piece into an industrial-style console table, so you can switch off and enjoy the return of your living space.
Also exclusive to Heal's and designed by Says Who is the Neo chair. The black steel powder-coated frame is simple yet striking. Crafted in Italy, Neo works as beautifully in dining room settings as it does in a sophisticated home office space.
Amira Bedroom Collection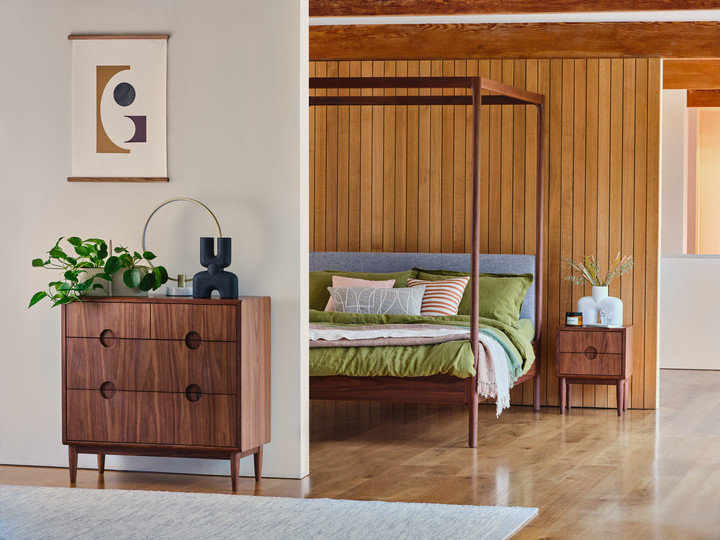 In response to the growing trend for introducing dark and sophisticated woods into the bedroom, Amira furniture seamlessly blends element of the iconic arts and crafts movement with the classic mid-century aesthetic.
Exclusively designed for Heal's, the collection is created by Adam Daghorn, whose ethos is to craft 'antiques of the future' through exquisitely executed design, which will be timeless for generations to come.
Available in four chest configurations and a double wardrobe to offer storage solutions for bedrooms of all sizes, Amira sits effortlessly against the Marlow Four Poster bed which is now available in a super-king sized option.
Flette Desk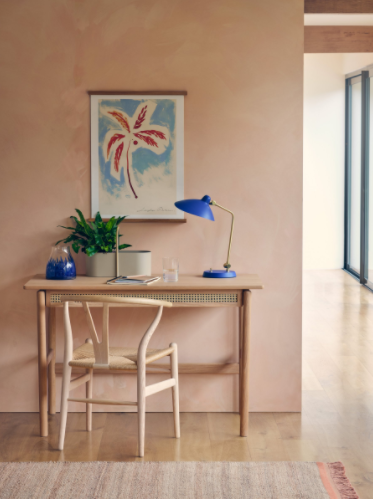 Danish design-duo Says Who strike again with the eye-catching Flette desk. Taking its name from the Danish translation of 'Cane', the beautiful Flette collection offers practical storage solutions, featuring a delicate silhouette offset by a pale blonde solid oak. The desk offers a more feminine, lightweight approach to office storage, but can easily double up as a dressing or console table.
Flette is also available as a sideboard, which features a moveable shelf offering ample space, ideal for a living room or hallway to easily hide away toys or bags.
Marano Collection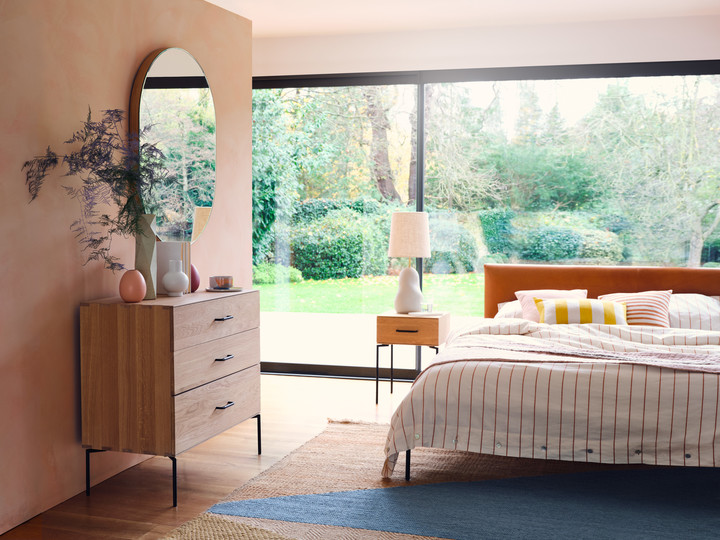 Exclusive to Heal's, the Marano bedroom collection by Says Who demonstrates the beauty of simple design. With a light design expression, the collection is crafted from quality solid oiled oak, and blends perfectly into existing schemes, complementing an array of styles. Black stiletto legs match the small black joins on each leather wrapped handle, elevating Marano's simple silhouette, while the light wood brings earthy, neutral tones to the bedroom space for a sense of calm.
Another addition to the collection is the Marano desk – a sophisticated piece that offers functionality with a generous dose of style and is an elegant home office solution. Benefitting from a generous top design, the desk offers plenty of room for keeping on task while you work through the day.
Complete your work from home scene with the Edit chair, which offers a generous tub-style for ultimate comfort.
Tortona Sofa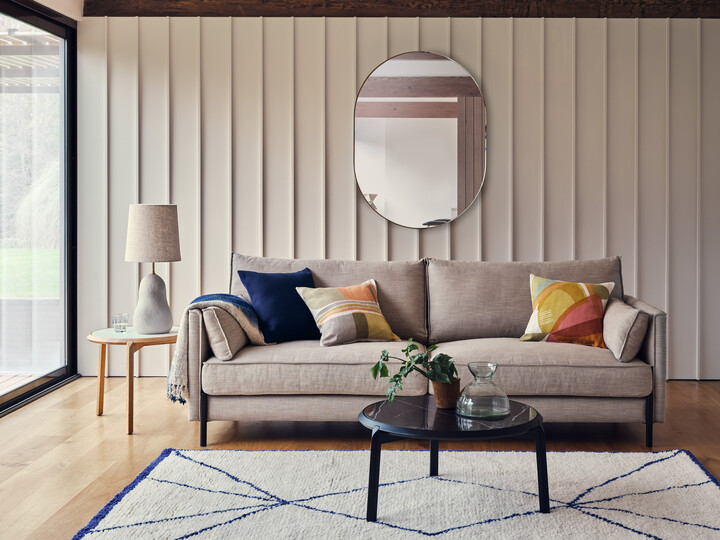 Last, but by no means least, we'd like to introduce you to the Tortona sofa, designed by Says Who. Prioritising comfort without sacrificing style, the Tortona is a pared back yet intricately designed piece, carrying a contemporary finish that sits effortlessly within any setting.
The collection features a footstool, armchair, three-seater, four-seater and is available in a wide selection of upholstery options.
Match Tortona with Studio Gud's lavish Notch coffee and side table. Made in Northern Italy, the seemingly simple piece celebrates the beauty of mixed materials through a complex intersection of marble with wood.
Shop the new Heal's SS21 collection here.