As the centre of the home, a modern living room that's designed round you and your tastes makes all the difference. Whilst structural elements like the room's layout and paint choice matter, you'll also want to consider furniture. No matter how contemporary the space, if the furniture in it is dull and lacklustre then it won't feel like a modern living room.
To help inspire you, we've compiled some of our favourite modern living room design ideas. If something catches your fancy, click on the image to find it at Heal's.
Switch up the Silhouette
One way to make your living room feel really contemporary is to rethink shape. One way to do this is to opt for a gently curved sofa or angular design to really make a statement. Remember to consider your comfort and lifestyle when choosing a sofa with a bold silhouette. For example, if you like to lean back then a low back may not be right. Similarly, if you like to rest your head on the armrests then that rules out wood.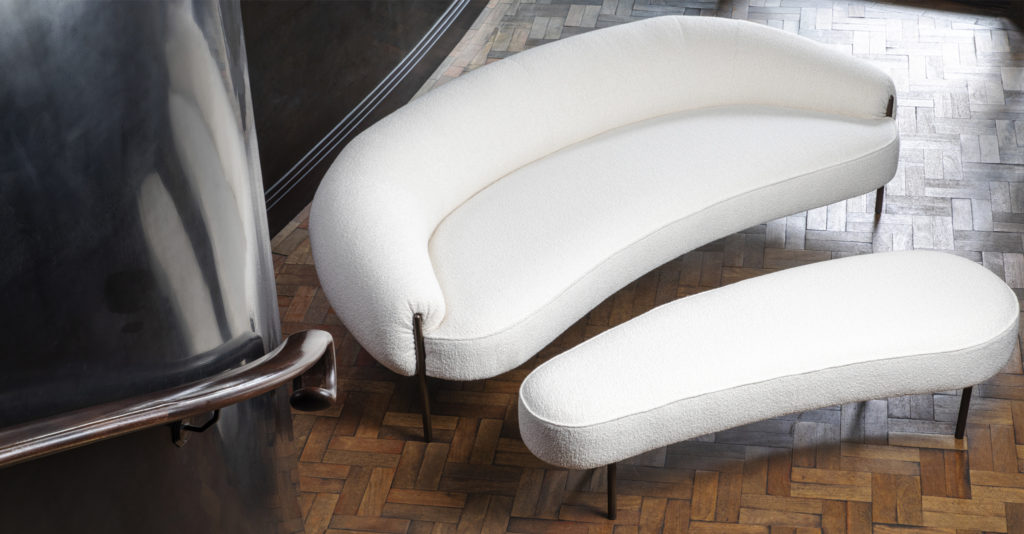 Traditional with a twist
Creating a modern living room doesn't mean leaving traditional influences at the door. In fact, classic sofas are constantly being revisited to suit modern homes. Bold upholstery, metal accents and sumptuous cushioning will all bring a traditional sofa into the 21st century. Plus, with all the conveniences of modern technology and materials, a modern sofa should last much longer than an original.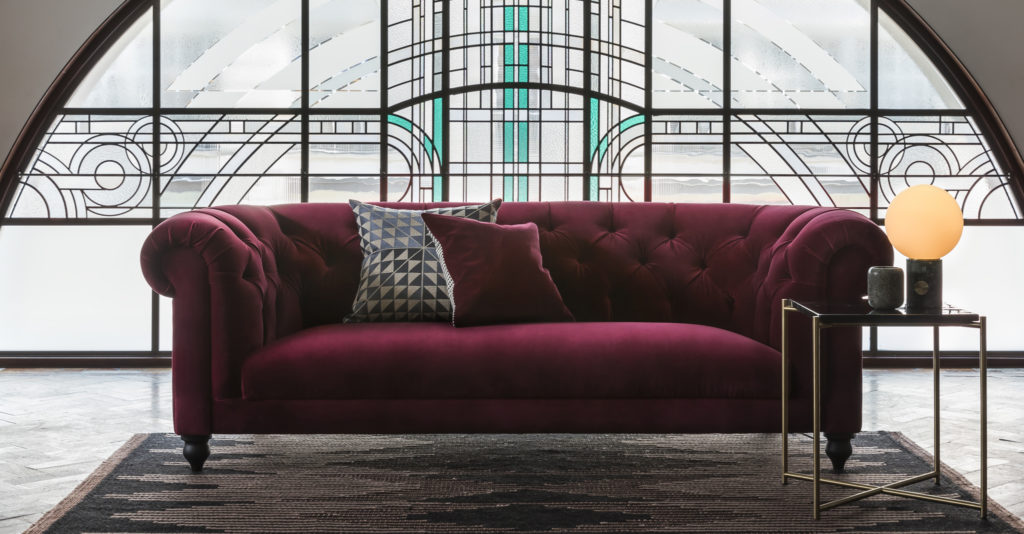 Colour Me Green
Playing with colour is something you'll find lots in this list of modern living room ideas. That's because a splash of colour will instantly bring life to a room and make it feel more up to date. Be sure to pick a colour that you know you'll love for years to come and isn't driven solely by trends.
If you don't want to invest in a brand new sofa, consider using a throw to revitalise your existing sofa or armchair.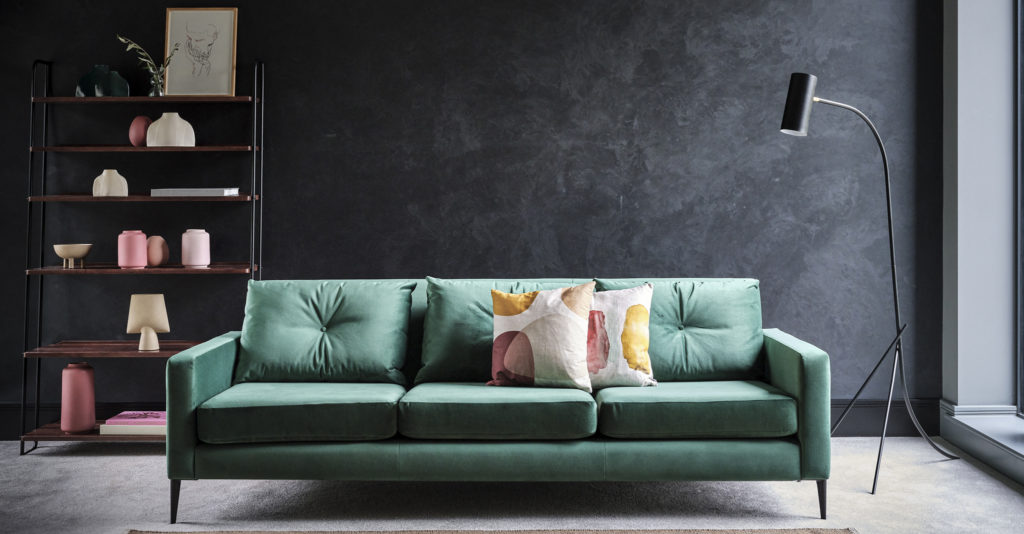 Colourful modern living room
A splash of yellow in an otherwise pared back space will lift the room and make it feel as fresh as the outdoors. Light colours like yellow, white and cream make the most out of natural sunlight to refresh otherwise dark rooms.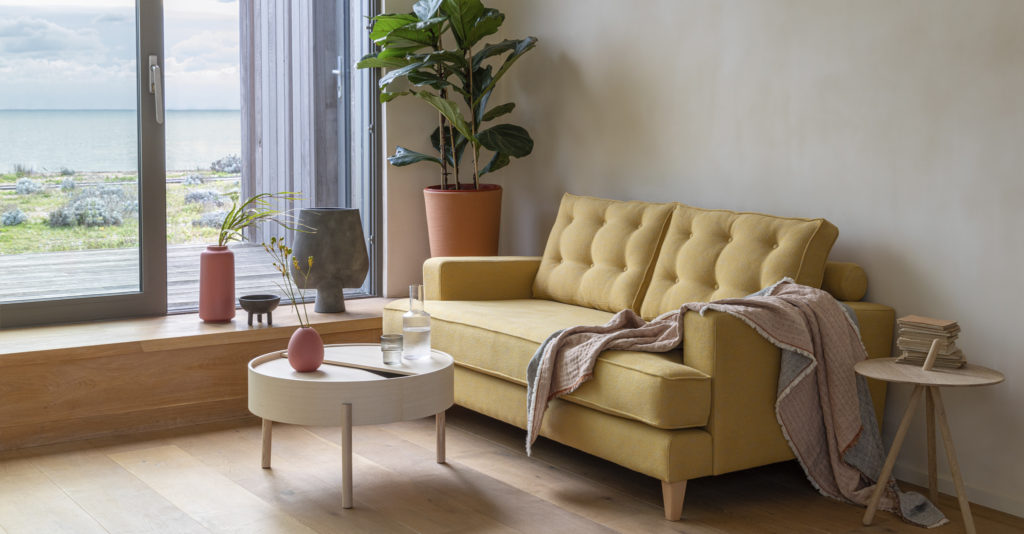 Plenty of Pattern
Unless you'd like it to, pattern doesn't have to mean chintz and kitsch florals. In fact, a subtle pattern can make a real difference to a modern living space. Try opting for tones in similar hues on cushions, curtains or even the sofa. We love the way this sofa draws in hues from around the room without overpowering it.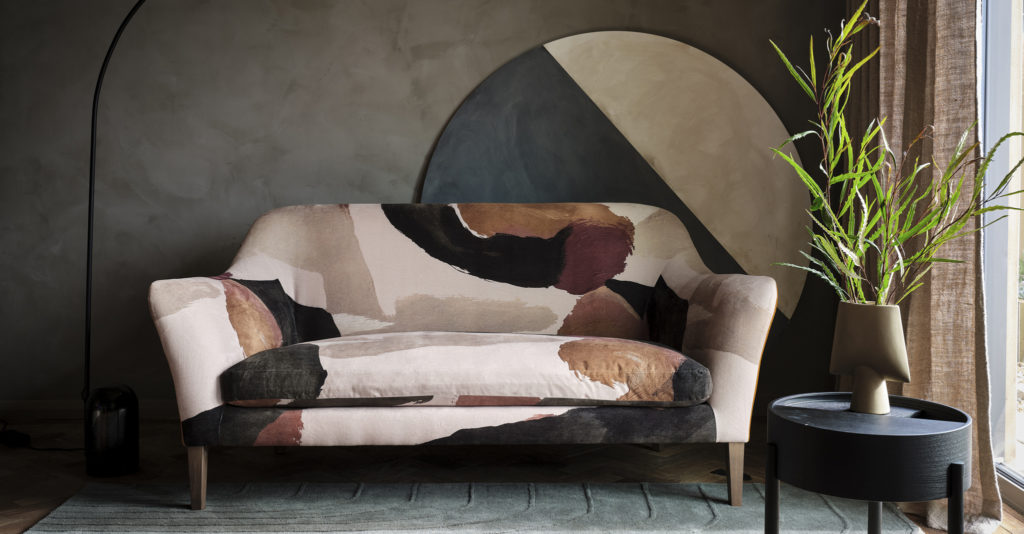 A modern living room
This living room embodies modern living. With dark wood floors, luxurious metal accents and bold, clean-lined silhouettes, this home is on the cutting edge of design. We love the way colour is added to the room through some choice textiles and accessories. Plus, the floor-to-ceiling windows bring brightness to the room and connect it with the outdoors.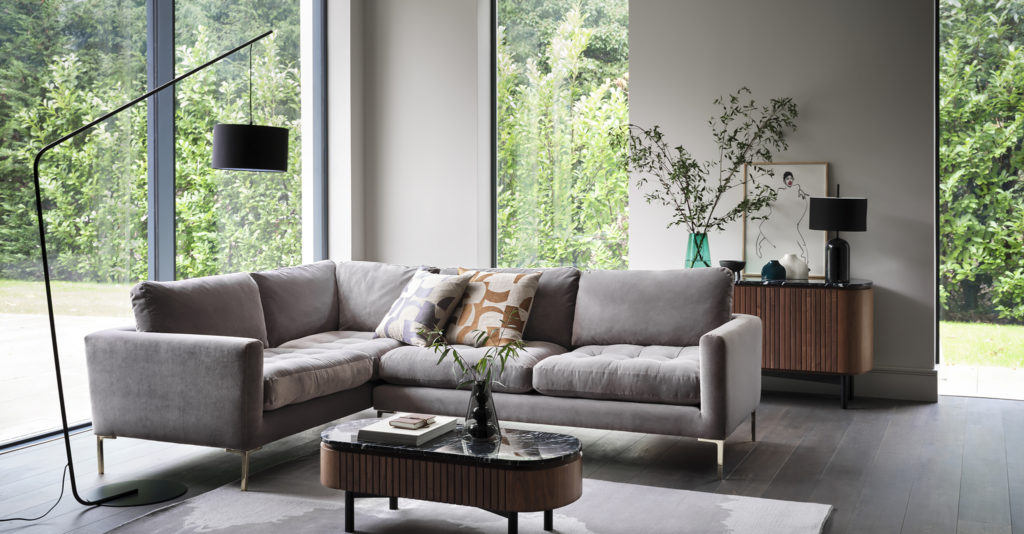 Compact but cool
Smaller spaces still deserve to make a design statement. A slim-line sofa will make the most out of the space, whilst compact floor lighting adds a different dimension to the décor. We really like the way this modern living room has stuck to a core colour palette and accessorised with vibrant hues. This allows you to switch the room up each season, year or month without buying new furniture.
Airy and bright modern living room
No matter how modern an on-trend your living room is, no space is complete without comfortable furniture. Nowadays you don't have to sacrifice style to achieve comfort. Opt for sprawling corner sofas with plenty of space for lounging and accessorise with plump cushions and sumptuous rugs. We love how modern this sofa looks paired with the contemporary wood burning stove and statement lighting.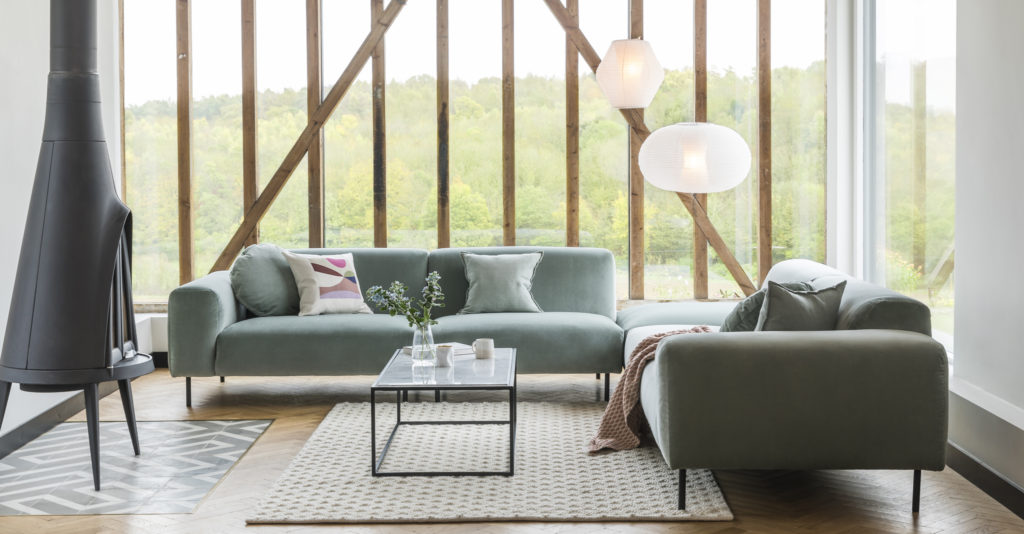 Modern with a nod to the past
Modern interiors are sometimes strikingly traditional, with designs remaining current decades after they were first created. This is particularly true with mid-century furniture. This modern living room features a contemporary sofa that takes its design notes from the Art Deco era. One of the benefits of buying a modern sofa rather than an original is that modern technology means they're often comfier.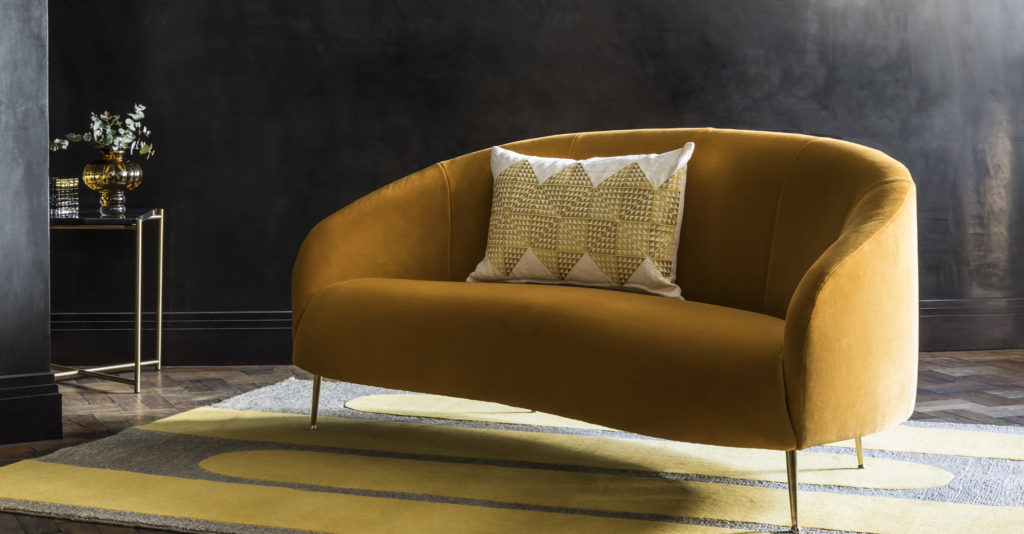 Classic but make it bold
Want to keep your interior décor classic and elegant whilst making a statement at the same time? Then opt for a clean-lined, sophisticated sofa with vibrant upholstery. We think the teal blue sofa in this modern living room really enlivens the space and connects it to the outdoors.