From mirrors crafted with materials from the coast, to lighting that revives age-old traditions, and modern ceramics inspired by ancient objects, Heal's is proud to be home to truly iconic design. But whether created or curated, it's the carefully selected pool of talent we collaborate with that gives us the edge, whether innovative craftsman, up-and-coming artist or inspired maker. Here, we shine a spotlight on just three of the brilliant creatives who pour their expertise, passion and experience into the products you can browse at Heal's, all sharing our ethos that if you buy well, you only buy once.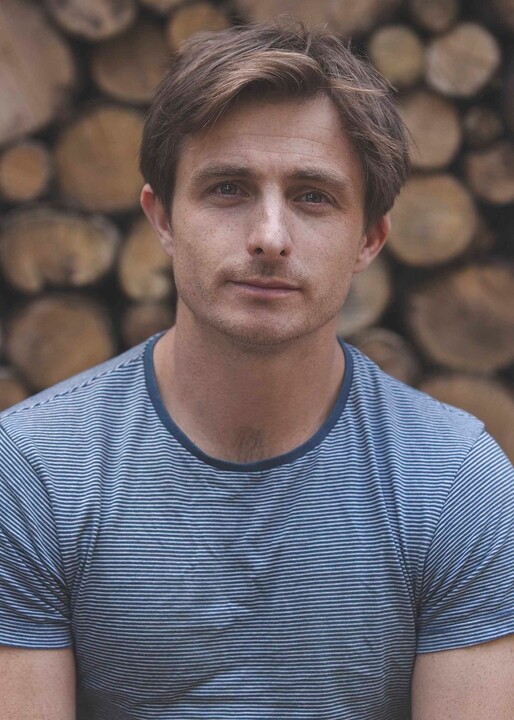 The master craftsman
At Tom Raffield, the eco-minded home of the eponymous designer, steam bending wood is at the heart of a sustainable homeware story. Thanks to the British craftsman, the ancient skill of bending wood beyond its perceived limits, which requires little energy and creates minimal waste product, has been remastered for modern times.
Using FSC-certified timber that's sourced from sustainably-managed forests, all personally vetted, the curves of Tom's creations are inspired by the organic shapes and natural forms that surround his Cornish studio. Peeling petals of timber. Hidden 3D twists. Functioning steam bent folds. These are the hallmarks of a Tom Raffield design. He says of his process: "I often sketch ideas first before experimenting in the workshop with wood and other mixed mediums to create the fluid, dynamic shapes I envisage. Each concept in this journey is captured: the shapes that work, the ones with the flaws and the products that need to go back to the drawing board are all recorded to use and learn from in the future."
Meaning 'Moon' in Cornish, the Loer Pendant is a particular favourite of Tom's, combining beautiful translucent glass, steam bent ash and brushed metallic brass. A minimal, nature-inspired design that's fast become his signature. Tom explains: "The aim for the design was to capture a weightless aesthetic, handcrafted from mixed materials, and to be as sustainable as possible in keeping with our other steam bent products."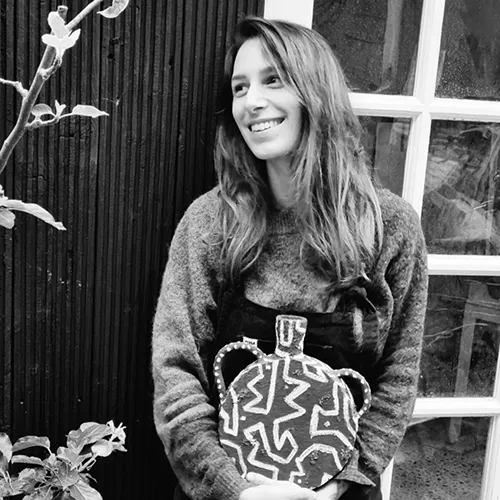 The 'it' ceramicist
Fashion textile designer Talia James turned to ceramics after taking an evening class and becoming enamoured with the medium. Following her training in a studio in Mashiko, Japan, she continued to explore contemporary ways of using traditional techniques back home in South London. She explains: "Fashion continues to inspire my designs, whether trends or catwalks, and it's always mirrored in my products in subtle ways."
Talia has become known for her use of colour, form and pattern to create modern ceramics that reflect both her education in Japan and her Moroccan heritage. "I usually start by exploring materials and glazes," Talia says, "with this experimentation of textures, colours and techniques a huge part of my design process."
Handcrafted and unique, each piece of Talia's tells a story about how they're made. She says: "My favourite pieces are the Moon Vases. They're made with a method called nerikomi, where you work various dyes and coloured clays together to create a marbling effect. This runs through the vessel, so no glaze is required, and because of this, no two pieces are ever the same."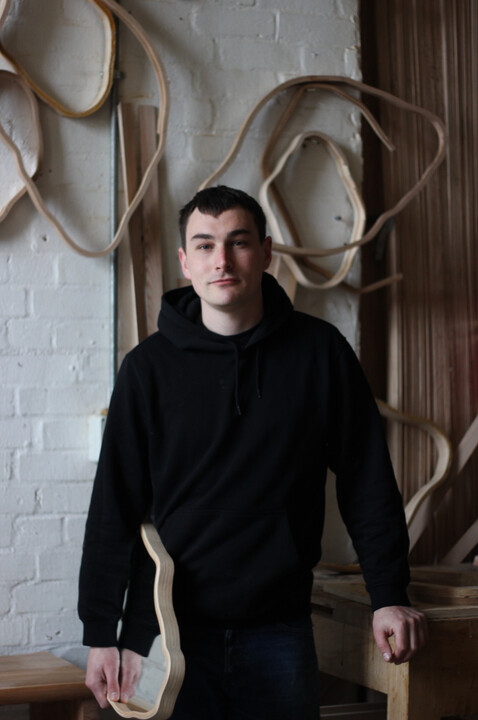 The salvage hunter
Describing himself as a collector, London-based maker Kieran Letts draws upon found objects and coastal forms as the basis of his work, which spans handcrafted furniture and homeware all using sustainably-sourced British timber.
Kieran says: "I'm constantly inspired by the incredible forces seen by the coast – how the sea has the potential to sculpt and change things unlike anything else. Stones, shells, brick and glass fill my pockets when I return from the beach, all of which inspire the free-flow forms and tactility you see in my pieces. It's important for me to use British hardwood over any other material that's sourced well and locally. What's more, I select each board individually for its grain or colour."
Kieran's mirrors encapsulate his design approach perfectly by marrying traditional craft with contemporary design to create pieces that feel natural and spark interest. "My favourite design is the Coastal Mirror," he says. "It might be slightly counter-productive to put a hole in a mirror, but this adheres to its original inspiration and adds a real point of interest. My main aim is always to create objects that hold a presence in a room and continue to do so over time."