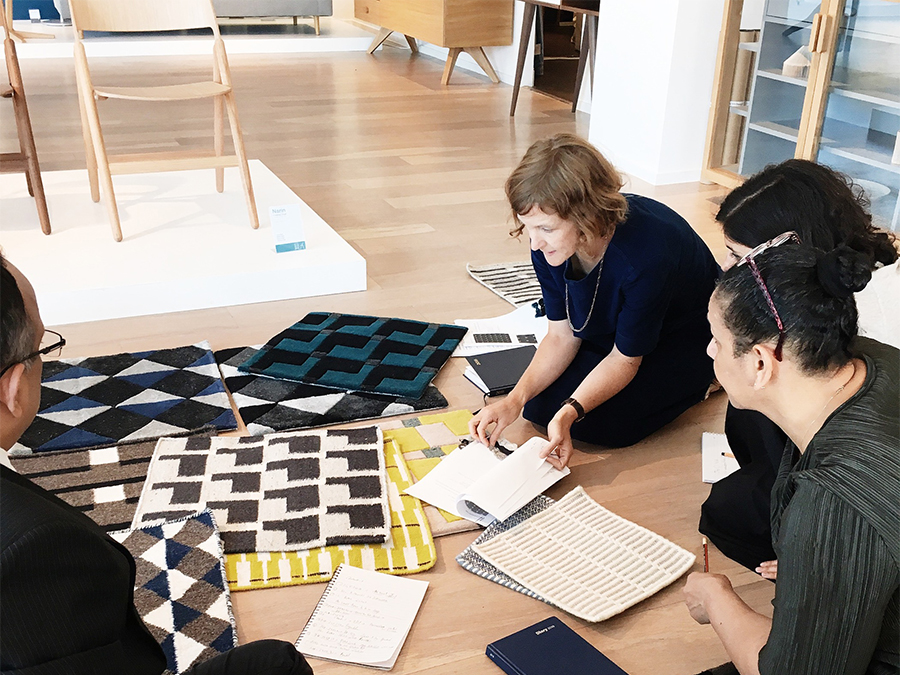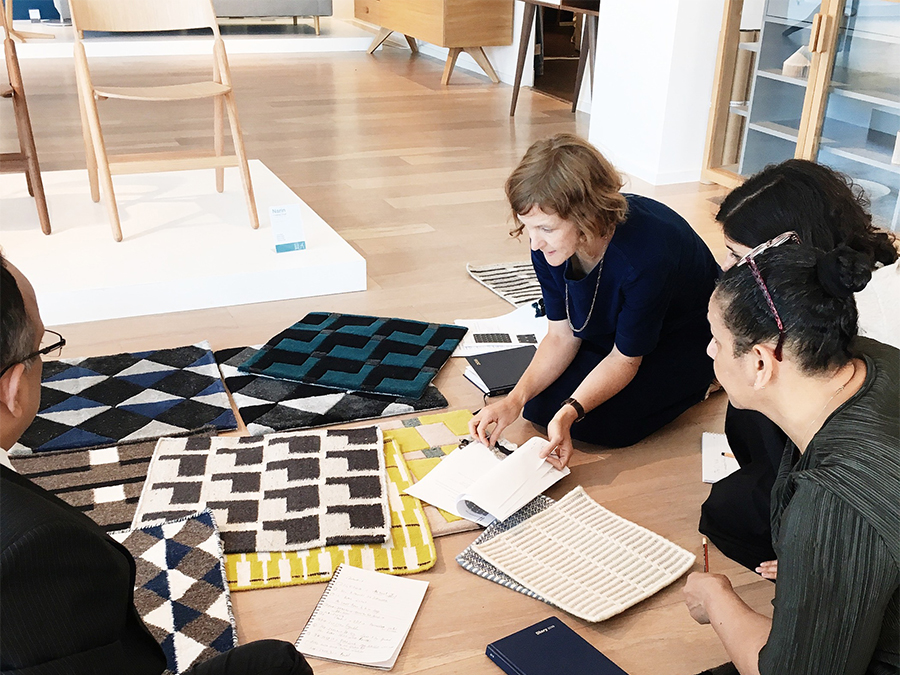 This International Women's Day, we're celebrating the talented female designers that have shaped and influenced the Heal's collection. We've always been passionate about championing women in design; our Spaces campaign in September last year brought together some of London's most pioneering women to celebrate the creative spaces in which they work, and we recently awarded Eleanor Pritchard our very first Heal's Award for Innovation.
Meet some of the hardworking women behind some of our favourite pieces.
–
Mia Sarosi
Having worked with ceramics for over 15 years, Mia Sarosi is an established collaborator with Heal's Crafted exclusively in porcelain, Mia carefully hand throws and paints each individual piece for a unique finish.
Her meticulous approach and eye for detail has won Mia international acclaim, and Heal's is proud to be an exclusive retailer of her beautiful work.
Beatrice Larkin
A young contributor to the world of textiles is contemporary designer Beatrice Larkin. Determined to make a creative impact, she established her label in 2013 upon graduating from the Royal College of Art, with a passion to create design-led textiles for the home.
Using inspiration from geometry, Bea pairs linear pattern with soft fabrics to offer an organic, contemporary approach to clean modernist design.
Eleanor Pritchard
Embracing the characteristics of mid-century design in her work, Eleanor Pritchard has an innovative flair which develops iconic styles for a contemporary audience. Her love of experimenting with colour, pattern and texture, delivers a modern twist to traditional fabric making, as she dares to mix neutral hues with playful pops of colour.
Working alongside well-respected weavers in West Wales, Eleanor strives to create beautiful, high-quality fabrics that enhance the ambience of a room within the home. Eleanor was the recipient of the very first Heal's Award for Innovation last year.
Laurie Maun
One of our most recent recruits is Laurie Maun, a contemporary textile designer based in Hackey. With an obsession for a true handmade process, Laurie focuses on the importance of traditional craft and workmanship within the UK. She has created an exclusive range of cushions and prints for us and decided to explore the use of digitally printed fabrics for her latest collection.