When it comes to redecorating your house, it can be a struggle to maintain a balance between on style trends and timeless classics. This can be even more important if you are looking to sell your house in the near future.
With the general uncertainty in the housing market showing no signs of disappearing, any small change could make a huge difference to the likelihood that your house will sell. To investigate this further, Heal's looked into what exactly the British public are looking for in their home design when they are on the hunt for a new house.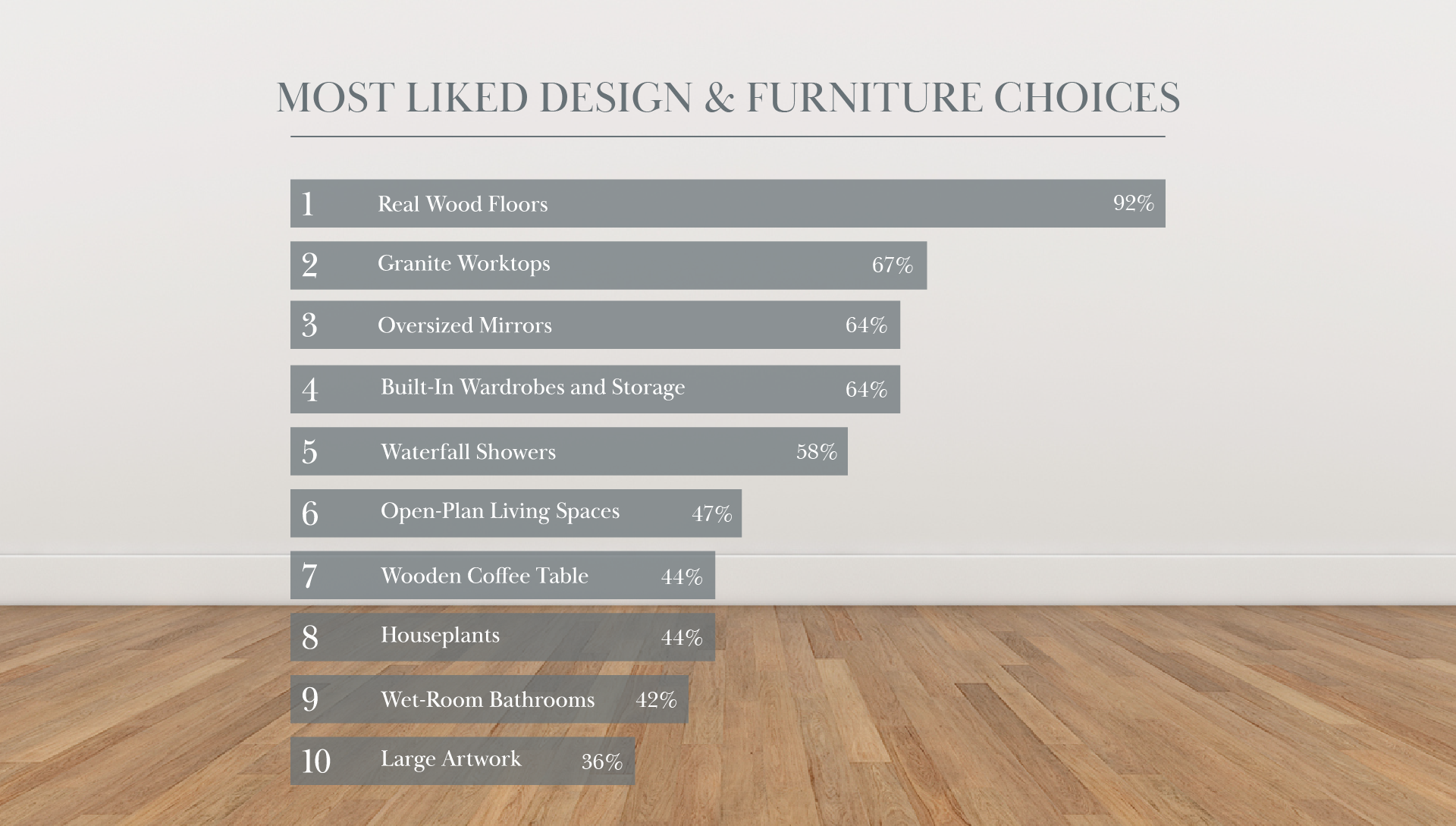 Choosing a style that will last
One of the most difficult decisions has to be choosing a style that will last. Something that will stand the test of time and live through emerging trends.
By analysing Google Search trend data, we were able to track the popularity of some of the most sought-after décor trends from the past decade. Using this information, we determined which trends have come and stayed and which have very much gone!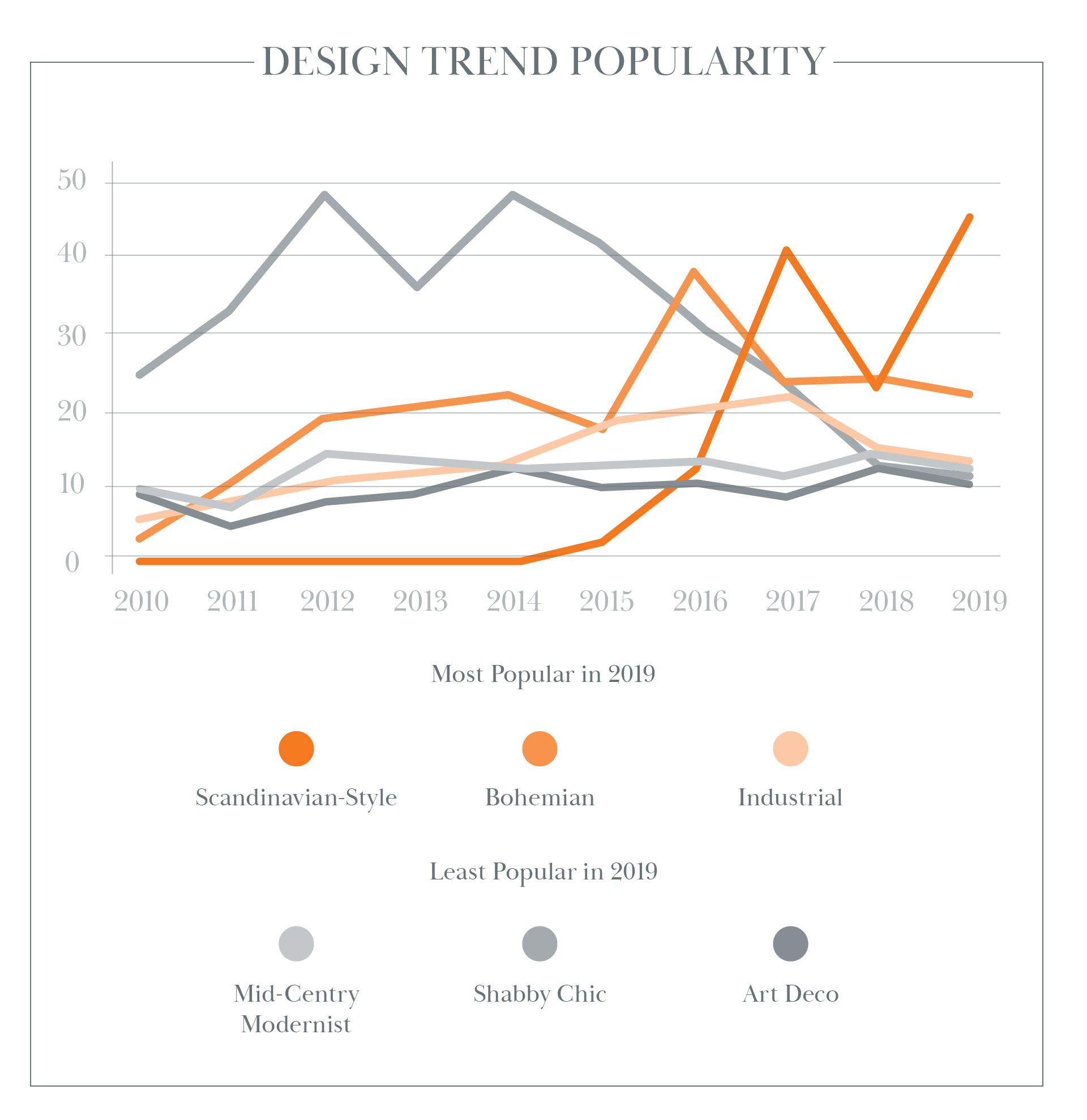 From the data above, it's very apparent that the most popular trends like shabby chic, Bohemian and the currently popular Scandanavian-style, dip in and out of fashion. Following this, Heal's asked the British public what they look for in décor when hunting for a new home.
Decisions, decisions…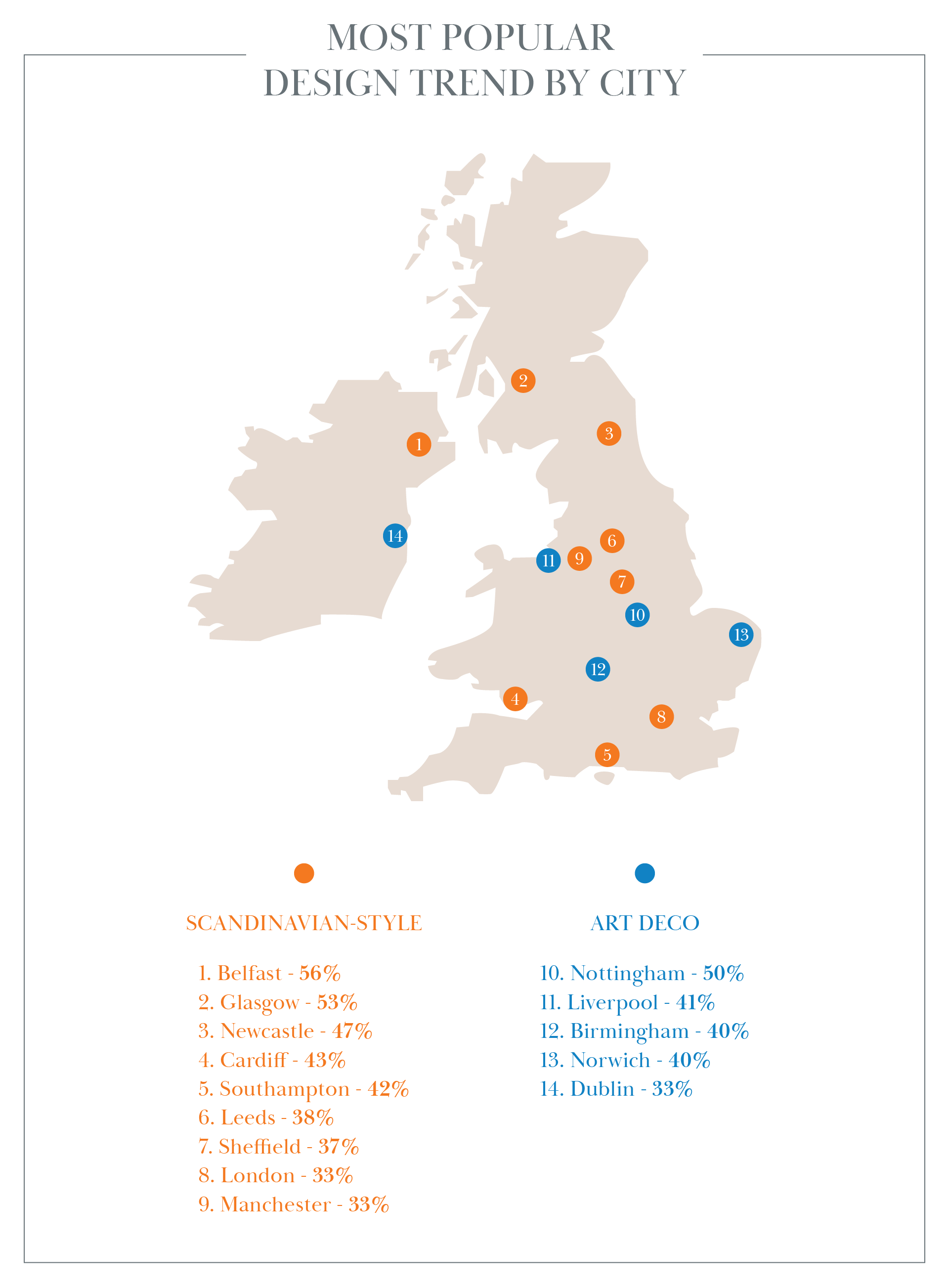 From a survey of 1,000 UK residents, Heal's found that currently the most desired décor for Brits is the clean-cut, Scandinavian-style, with a whopping 33% of people choosing this as their most preferred look.
This trend was closely followed by a traditional style (17%) and art deco (16%). Surprisingly (or perhaps not) the Scandanavian-style décor style came out on top for both men and women.
If you're looking at putting your house on the market and live in the Belfast, Cardiff or Glasgow areas, now is the time to upgrade your décor so it oozes Scandi vibes!
The least popular décor for us Brits was the once very popular shabby chic (3%).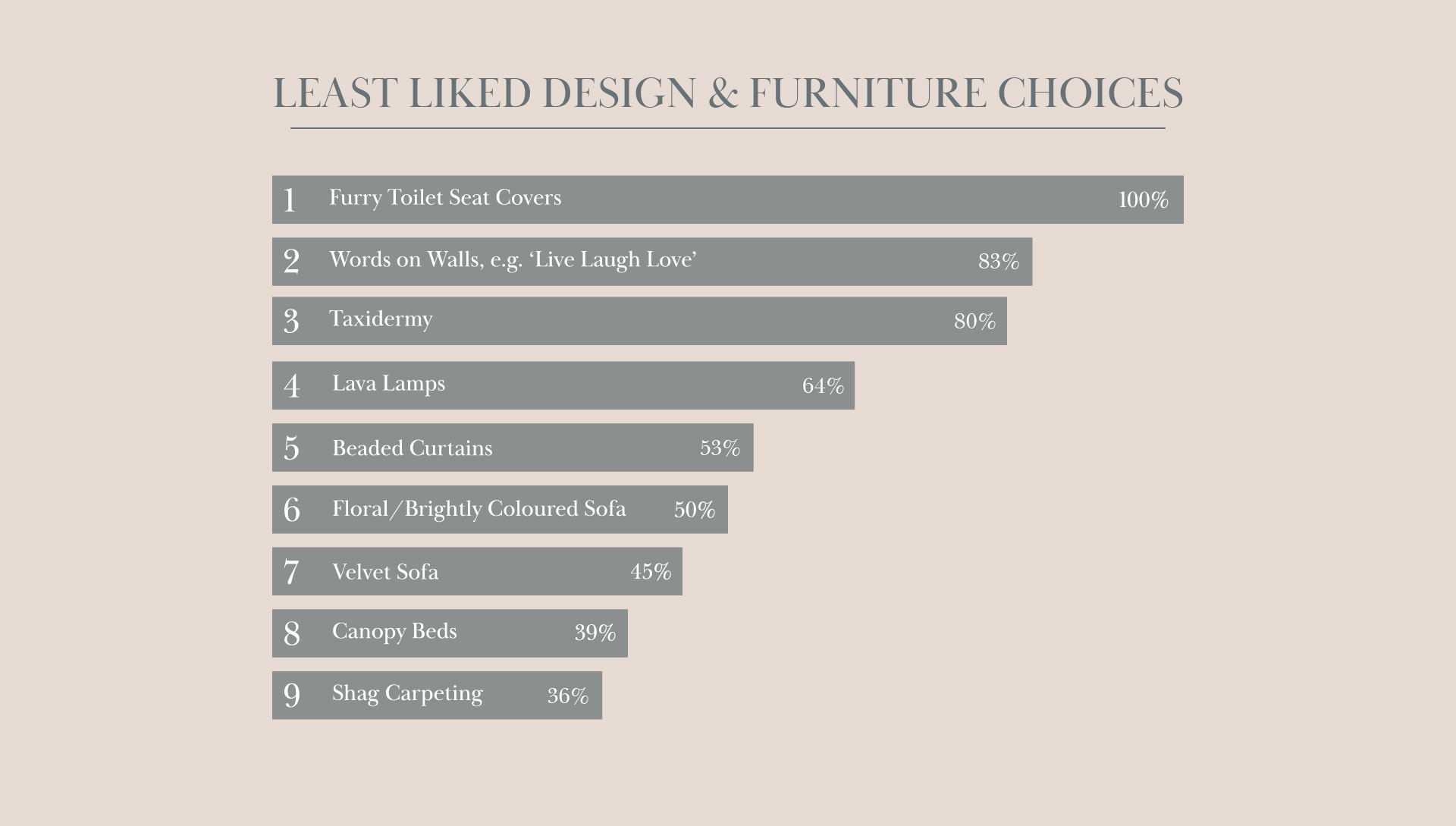 Think blank canvas over cluttered and bold
With so many variations in what people are looking for in their next home, it's clear from our research that it's important to ensure your home is presented in the best way possible in order for it to sell.
Over a quarter of Brits struggle to visualise how a room will look with different décor and furniture, with 25% of people unable to visualise other potential styles and over a third (36%) only finding it moderately easy.
Our study showed that almost double the number of women than men found visualising different styles extremely easy, with 37% of men saying they find it very difficult to visualise a room in a completely different style to theirs.
Aurore Martial, Founder of Domus Venues confirmed that neutral tones are the best way forward when preparing a home for a sale, but that doesn't mean you need to depersonalise your home.
"When looking to sell I'd say yes, go for neutral tones, but by all means avoid the staged furniture look! Staged flats all look the same with grey furniture, grey walls, exposed bulbs in line, and totally lack personality."

What are people actually looking for?
Your furniture choices are extremely important when it comes to presenting your home if you're ready to sell. Our survey data showed a clear selection of items and elements to embrace, and those to stay well away from.
Think real wood floors (92%), oversized mirrors for creating the impression of more natural light (64%) and built-in wardrobes and storage (64%), ideal if people don't want to bring these bulky items with them when they move.
The major décor faux pas to avoid are definitely those retro 70's fluffy toilet seat covers (100%), wording written on the walls, for example the 'live laugh love' stickers (83%) and taxidermy (80%)!
With taste changing from person to person, Aurore Martial offers the below advice on how to style your home, to ensure your purchases last as well as making your home look appealing to potential buyers.
"Focus on great furniture, a mix of design classics and statement pieces – because these will stay with you for a long time! Pick something you like, in a harmonious palette. Something that can move with you from place to place, or something that will look good with a different background colour."
It's safe to say that if you're looking to sell your home, the British people want to see a clean-cut, Scandinavian vibe that they can imagine themselves living in when they come for a viewing. Think neutral tones with small touches of personality such as houseplants and impressive pieces of artwork, and your house is bound to be snapped up in no time.