If you're lucky enough to have an outdoor space, be it a balcony, terrace or sprawling garden, it's natural you will want to enjoy it throughout the year. As a garden isn't just for summer, read this article to discover our top tips for enjoying it all year round.
A splash of colour
Whilst not all plants will flower continuously all year round, make clever choices when planting your border and your garden will always be colourful. Opt for flowers with a long life that will bloom from early summer until late autumn – we like Asters, creeping phlox and crocuses.
Plants that bloom later in autumn include amaryllis, dahlias and begonias. Popular winter flowering plants are winter aconite, snowdrops and Cyclamen coum. Plus, hardy plants like lavender will often provide colour well into the colder months.
Even when flowers aren't in bloom you can add a splash of colour through some carefully chosen accessories.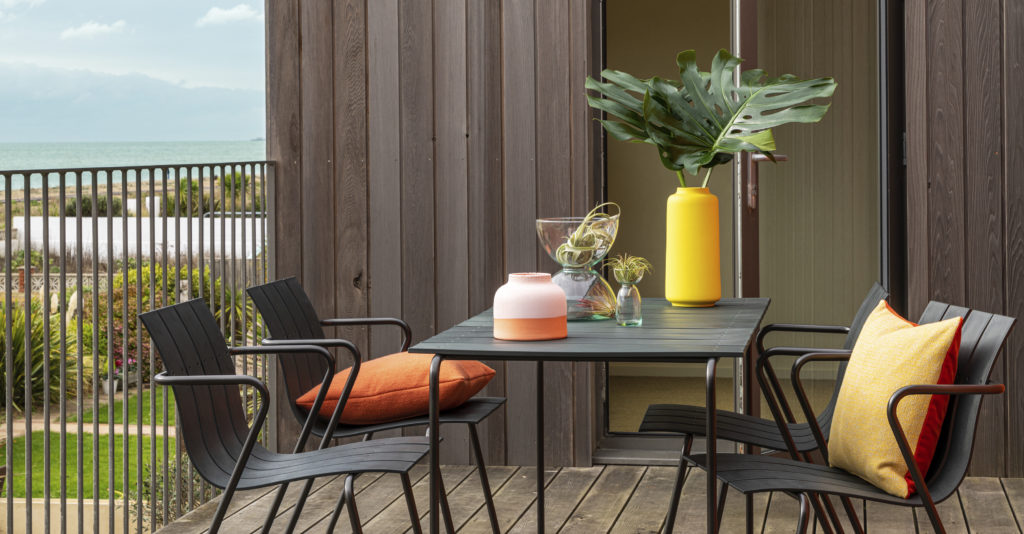 Invest in a heater
On a gloomy day in the depth of winter you could be forgiven for not wanting to step foot outdoors. However, the addition of a heater around your seating area makes all the difference. If your outdoor space is near the house then you could affix one to the wall. If not, opt for a freestanding heater.
Fire pits or chimineas enhance the atmosphere if your outdoor space allows for it. Position chairs around it to spread heat evenly and voila, you've created the ultimate outdoor spot to unwind.
Winter light
As the nights grow longer, you'll be needing a little extra light in your garden, balcony or patio. For lights to be outdoor suitable they normally need to be rated at at least IP44. IP ratings highlight just how waterproof a light is and allows you to decide if you feel comfortable storing it outdoors.
If you'd rather not invest in outdoor-specific lighting then a portable lamp could be for you. Whilst not built to be left outdoors, they are compact enough to move outside when needed. Just be careful not to leave them outside as poor weather would likely damage them.
Whilst bright white LEDs are an option, we recommend a warmer glow to help create a nicer ambience.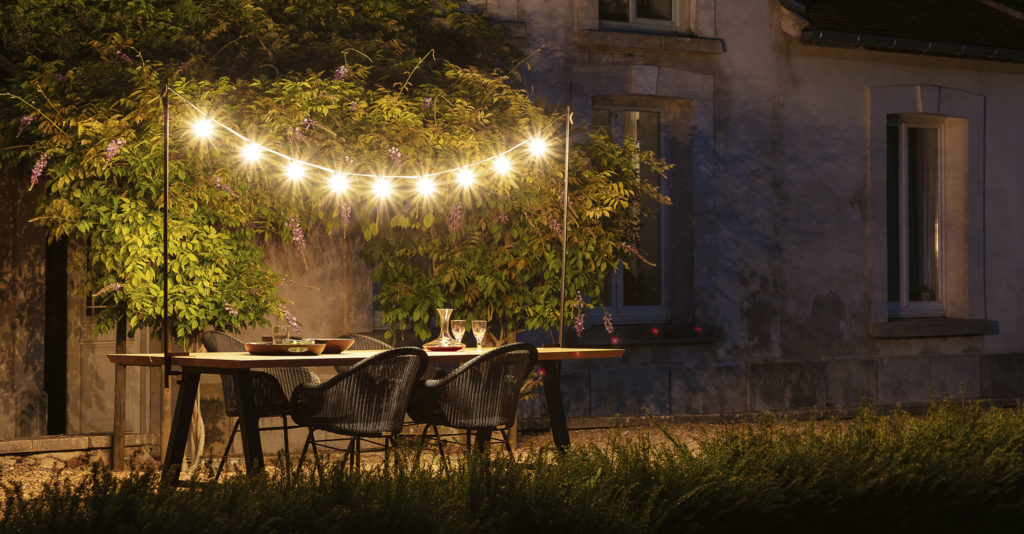 Shelter from the storm 
Nothing makes an outdoor space feel more welcoming than the knowledge that you can't get rained on. This shelter can come in many forms, including a permanent gazebo, wall-mounted awning or robust parasol. In summer these multifunctional garden accessories protect you from the midday heat, and in cooler months they shelter you from the occasional shower.
If you're worried about a gazebo feeling flimsy or looking cheap, have no fear. Plenty of modern and contemporary gazebos exist that won't blow away in the wind or collect rain. Take a look around and find one that really suits you and your space.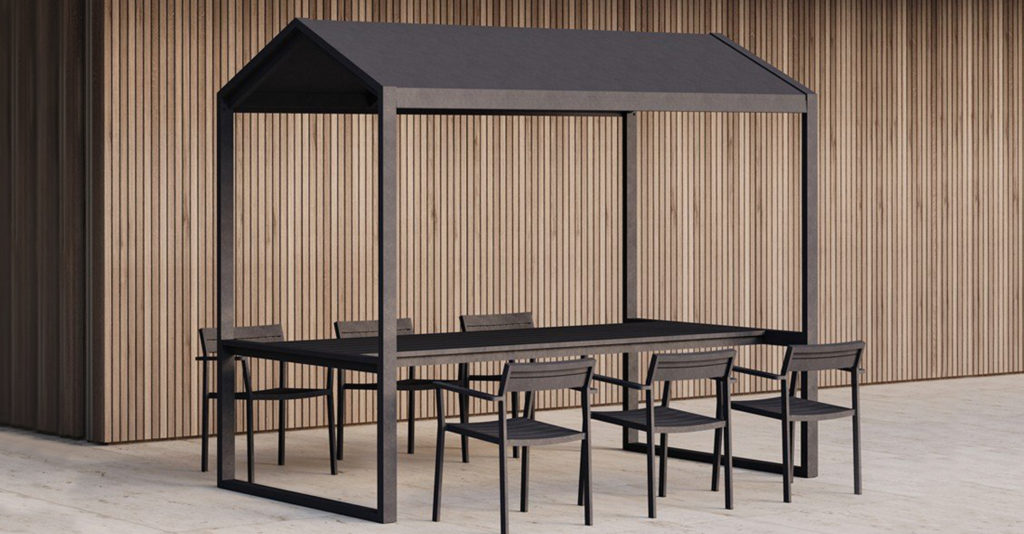 Bring the garden indoors
If you live somewhere where spending time outside during colder months is unthinkable, why not bring it inside? When planting, use pots and prioritise plants that also thrive indoors. When winter comes, bring them inside and position them in a well-lit part of your home. Conservatories and sunrooms in particular work well.
Some plants you may want to consider include Caladiums, geraniums and begonias. Similarly, houseplants present a convenient way of bringing a little bit of nature indoors.