This November, journalists and members of the interiors community gathered in Soho for the unveiling of the Heal's SS20 collection. We chose 15 Bateman Street as our location and transformed it into stunning sets using pieces from the new collection.
Whilst the beauty of nature has always been at the heart of Heal's, the Spring/Sumer 2020 collection is a true celebration of it. Each design in the collection offers sense of springtime serenity, enhanced by organic forms and expert craftsmanship. By creating a stripped-back colour palette, SS20 welcomes the harmonious beauty of nature into the home.
Take a look at the Press Day highlights below and see the pieces that will be heading to Heal's soon.
Nature's true colours
A pared-back palette and natural hues are central to the SS20 collection. Warm neutral tones are complemented by cool lilacs, muted pinks and crisp greens. Furthermore, pale woods and organic fabrics create a cohesive collection that is perfect for the new season.
However, stepping back into nature needn't mean saying goodbye to bright colours. By accessorising with primary colours, you can inject a sense of personality into your space. We've paired deep teals with bright rust shades to create a pop of colour against the nude backdrop. For the more adventurous, investing in a vibrant sofa will help bring your space to life.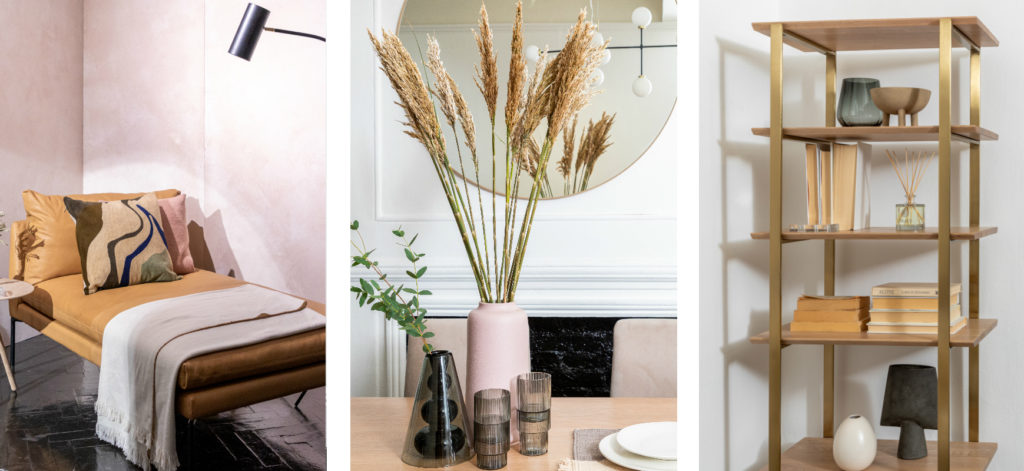 The season of sustainability
SS20 means a focus on sustainable processes and materials, whilst celebrating both emerging and familiar design talent. Aside from the longevity that accompanies the purchase of quality design, many pieces in the new collection are actively sustainable.
A notable example is the Cliff Coffee Table, which is entirely crafted using recycled wood. Similarly, the best-selling Mistral Sofa has been updated for the new season with Designers Guild Tejo 100% recycled fabric.
The focus on sustainability also heads outdoors, with Nanna Ditzel's 1955 Ocean Collection being reimagined using plastics salvaged from ocean waste. Furthermore, prestigious manufacturer Mater has crafted the design so it can be easily disassembled. This means each component can be recycled in its purest form into new production circles.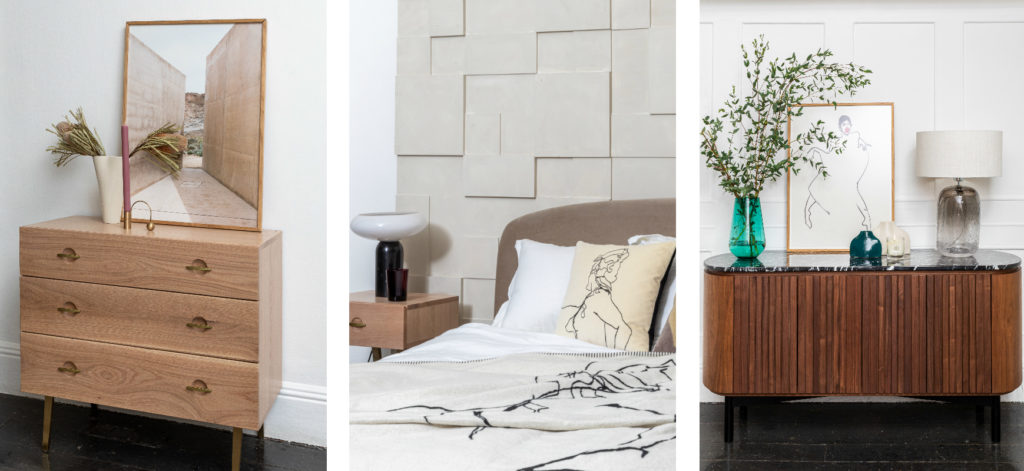 SS20 is giving back
Following on from the sustainability thread that has been sewn throughout the collection, Heal's SS20 is also about giving back. A prime example of this is the limited-edition Woman range. This collection of fabrics was designed by One Nine Eight Four and showcases the beauty found in every woman.
Each piece is crafted from recycled cotton and 10% of all profits will be donated to the UK eating disorder charity, Beat.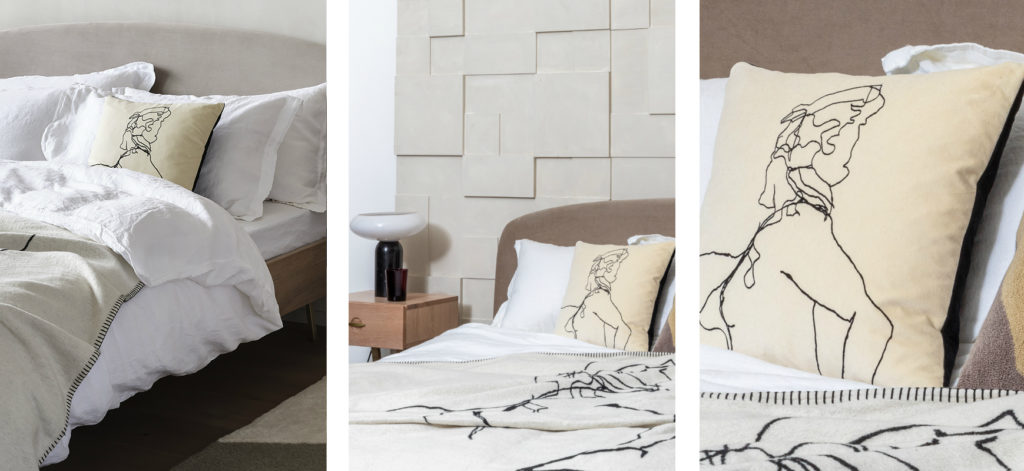 Keep an eye out, the Heal's SS20 collection will be in stock soon. In the meantime, why not sign up to our newsletter? Subscribers receive exclusive invitations, styling tips and are the first to know about the latest additions.