A sofa bed is often a practical addition to living spaces, offering a comfortable place for impromptu guests to sleep. Furthermore, it takes up less space than a guest room and offers more comfort than an inflatable bed.
Long gone are the days when having a sofa bed meant tolerating an uncomfortable sofa to sit in. Thanks to modern technology and a larger focus on comfort, the market is full of sofa beds worth the investment.
Better than a standard sofa
Nowadays, furniture designers and manufacturers like Heal's have poured over every detail to ensure optimum comfort. Modern designs don't necessitate discomfort for the sake of having a pull-out bed.
With designs like the Pillow Sofa Bed, you can have a modern sofa without sacrificing feather-filled cushions and comfortable padding. Nowadays, your main living room sofa can easily have an integrated bed without it being obvious to the sitter.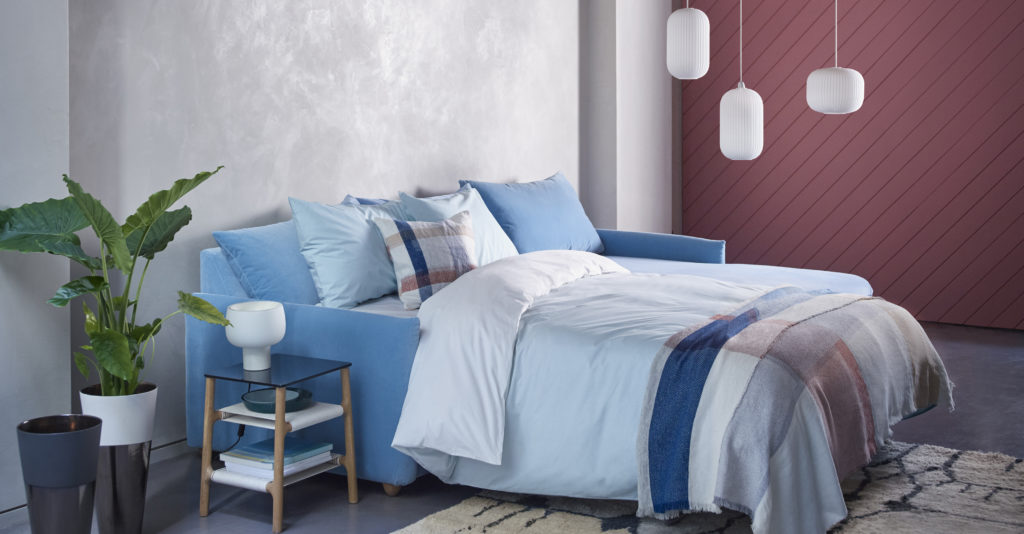 No compromising on comfort
If your sofa bed is going to be regularly used as both a sofa and a bed, you shouldn't need to compromise on comfort. In this case, designs such as the Snooze Sofa Bed stand above the rest.
Offering premium comfort as a sofa, it also unfolds into a comfortable double bed. Most interestingly, a pocket-sprung mattress is integrated into the design. Pocket-sprung mattresses have long been regarded as a superior option, offering a higher level of comfort than standard foam mattress.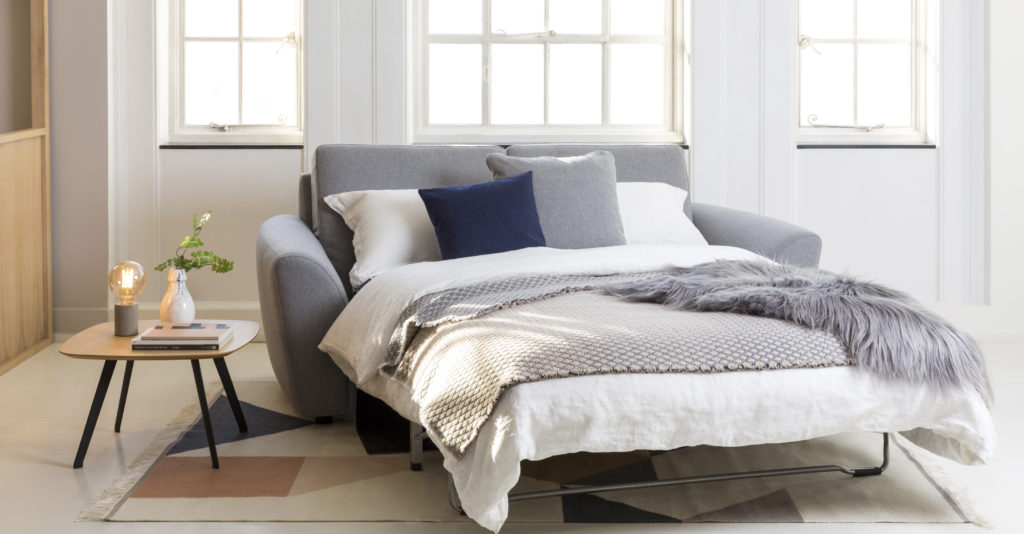 A versatile sofa
For occasional use, a simple fold-down sofa could be the answer to your prayers. These versatile sofas provide a comfortable place to sit, but transform into a sofa in a matter of seconds.
You can find this style of sofa in a variety of styles and finishes, but we love the Hinge Luxe Sofa Bed. This comfortable sofa is available in a host of upholstery options so you can find one that suits your space. Furthermore, the cushioning boasts pocket springs for comfort that'll guarantee a good night's sleep.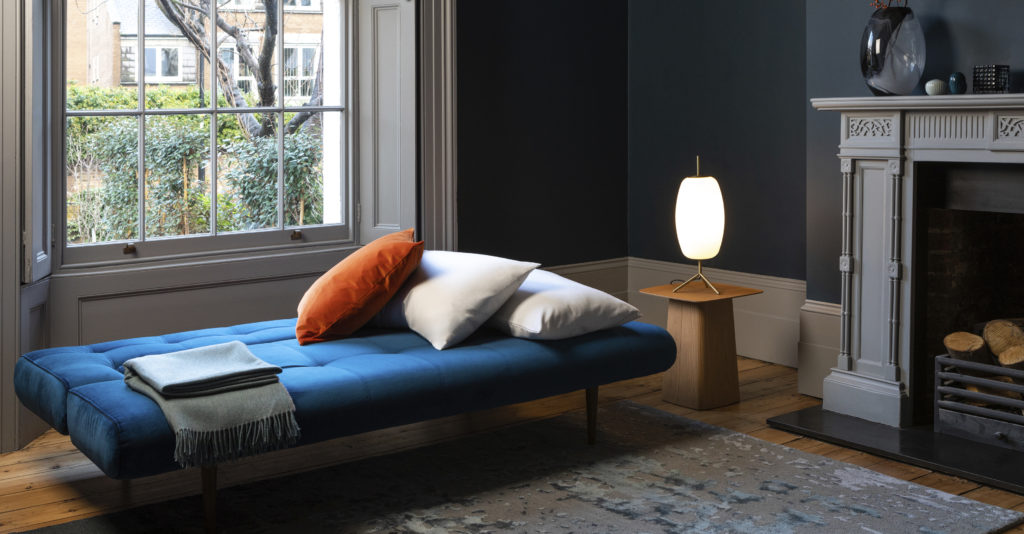 Easy to unfold
Whilst fold-down sofa beds are remarkably easy to use, more traditional mechanisms aren't difficult to master. Over the years, advancing technology has meant that modern sofa beds with metal frames are easy to use. In addition, uncomfortable foam padding has been replaced with memory foam mattresses.
The Heal's Oswald Sofa Bed is one of our most-loved designs.