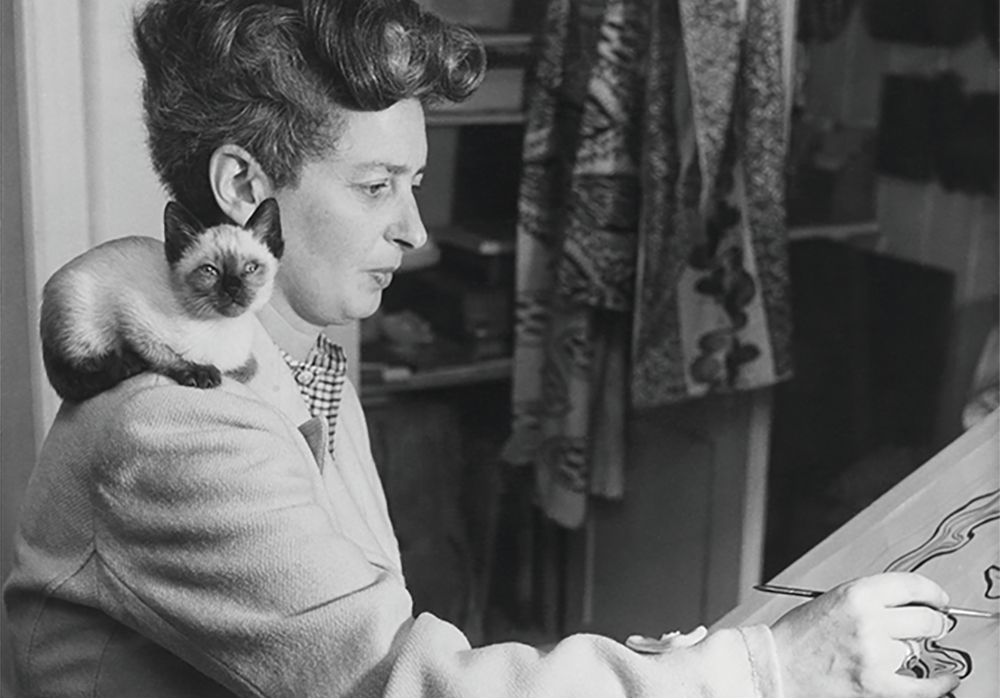 With the opening on a new exhibition of Enid Marx's work at the House of Illustration, the most comprehensive retrospective of her work mounted in the last 40 years, we're celebrating the renowned artist who had a close connection with Heal's.
–
Enid Marx has become synonymous with mid-century graphic art and textile design. Best known for her iconic London underground fabrics, she also designed textiles for the wartime Utility Furniture Scheme and was the first ever female engraver to be awarded the title of Royal Designer for Industry.
Her career spanned seven decades in which she produced extraordinarily varied work, encompassing patterned paper for Curwen Press, book covers for King Penguin and the stamps for Queen Elizabeth II's coronation.
Having shown a passion and talent for art from an early age, she went on to study at the Royal College of Art during the interwar years, alongside Ravilious and Bawden under Paul Nash, who championed her work. While still at college in 1925 she was commissioned to create patterned papers for Curwen Press, block-printed using wood engravings. Marx subsequently applied this technique to fabric to create her most celebrated textile designs, fusing a modern aesthetic with traditional methods inspired by her collection of Popular Art.
In 1929, she had her own exhibition with the Mansard Gallery at Heal's and subsequently also displayed her wood-block printing in 1930.
In 1937 she was commissioned to create the seating moquette for London Transport's bus and tube train seats. This marked a pivotal progression into industrial design, and her economical yet colourful geometric weaves remain in production today. It led to her appointment to the Utility Furniture Scheme in 1944, for which she created 30 upholstery and curtain fabric designs using limited wartime supplies of yarn.
Luckily for graphic design enthusiasts, a retrospective exhibition of her work has opened at the House of Illustration in King's Cross. Coinciding with the 20th anniversary of her death, it will be the most comprehensive retrospective of her work mounted in the last 40 years, bringing together over 150 pieces from private and public collections. Many of these are being displayed for the first time.
The exhibition is open until 23rd September 2018. Find out more on the House of Illustration website.