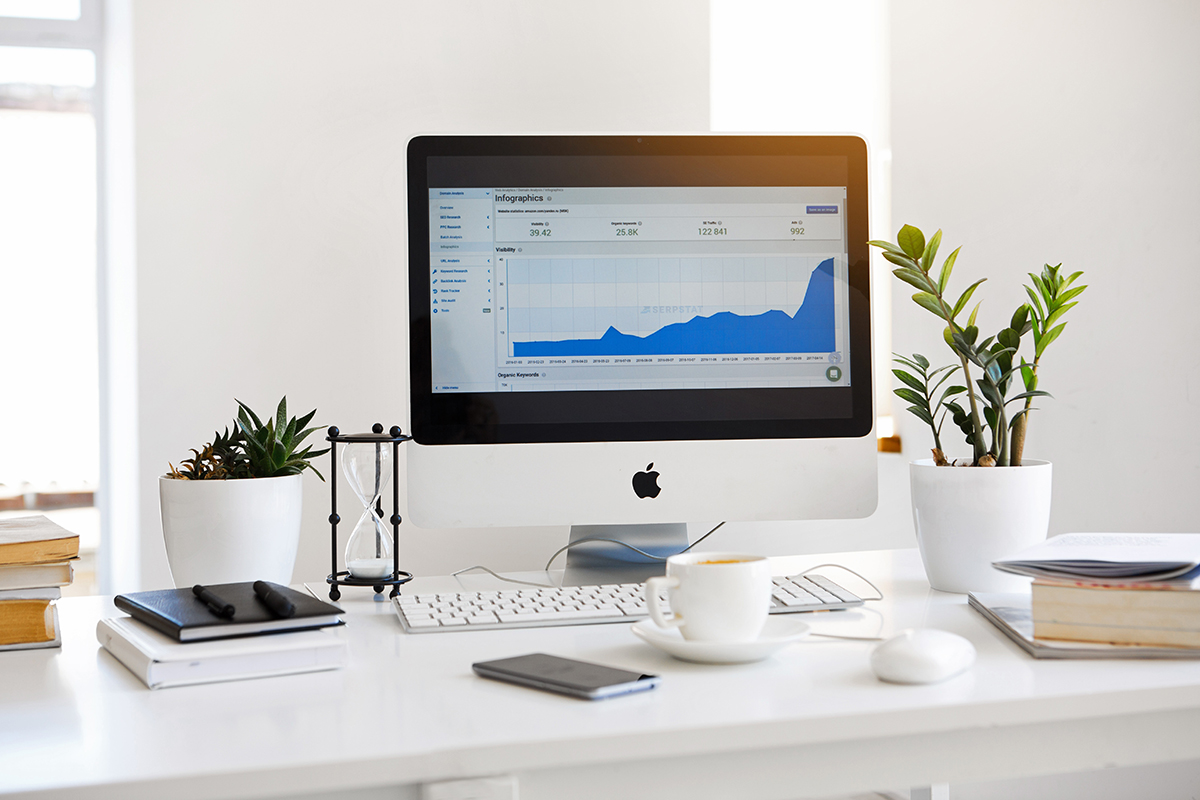 While design trends wax and wane over time, there's been one change in the 20th century that doesn't seem to be going anywhere: technology. From microwaves and the internet to baby monitors and washing machines, technology has consistently changed the way we use our homes.
Each new piece of technology brings murmurs of revolution. Washing machines and dishwashers have made time-consuming household tasks easier, and microwaves mean ready meals and leftovers can be heated to perfection in mere minutes.
In the last few years, impossibly smart new additions have entered the market. Tablets, smart home assistants and e-readers have seen a huge a rise in popularity. While previous technological advances have made household tasks easier, these new pieces of technology are fundamentally changing the way we use our homes. We consider how four pieces of newer technology are impacting the way we live in this new digital age and whether certain pieces of furniture are set for extinction.
–
Home Office – The iPad and Laptop
The home office is more important now than ever. With so many people working from home, freelancing, starting their own businesses and participating in the gig economy, a workspace at home is essential.
Internet-enabled, portable devices, like iPads and laptops, allow our work to move with us – even within our homes. A bed, a sofa, a comfy chair, a rug spread out on a balcony – today's home office can be anywhere. The classic study room with a traditional desk and chair is no longer the only vision. These devices afford us a flexibility that was impossible with desktop computers and difficult with pen and paper.
But desks aren't going extinct. From Jane Austen's tiny 12-sided walnut table where she wrote her famous novels to the trendy standing desks of entrepreneurs today, so much of the world's great work has happened – and will continue to happen – at desks. Whether it's an iconic design like the colourful, curvy Vitra desk or Matthew Hilton's minimalist modern oak desk, a beautiful, functional desk will always have a place in the home.
Designating a room in the house as an office may be a thing of the past, as the home office is interpreted much more broadly nowadays. However, whether using your mobile device from a comfy armchair or working with a laptop on an elegant desk, there will always be a need for a productive workspace.
Home Library – The Kindle
When the Kindle debuted in 2007, it heralded the end of physical books. E-books were the future and libraries faced extinction: why have a library at home when you could carry one in your pocket? People predicted that books would become relics of another era, nostalgic reminders of the pre-digital age.
Fast-forward more than a decade and physical books are still going strong. Rather than continue their decline, book sales have plateaued in recent years. Roughly one in three books nowadays is a digital one, leaving lots of physical copies to go around.
So what does this mean for the home library? Or even the humble bookshelf?
While some people have done away with their book collections entirely, others still exalt their physical copies. For some people, the sheer tactile pleasure of reading a physical book will never be replaced, no matter how many new Kindle editions come out. Seeing ink on paper, turning dog-eared pages, that new book smell – those things matter. Those people will always want a collection of physical books in their home – favourites they've read, sentimental ones, ones gifted from friends, or ones on their to-read list. A bookshelf will always be a key element in their home.
Even for those who have adopted the Kindle, bookshelves remain important – to be filled with a few display-worthy books and decorative objects. Framed photos, scented candles, holiday souvenirs and pieces of art have always had a place on our shelves, and that isn't likely to change.
Living Room – Netflix
TV once anchored the living room – from the boxy TV sets of the 1960s to the big flat screen TVs of the 1990s. People gathered around it to watch morning cartoons, nightly news, and the latest episodes of their favourite shows at a set time each week. If you missed a moment, you had to wait for a re-run; if you wanted a snack, you had to wait for a commercial break.
Enter Netflix. With the launch of its streaming service in 2007, television and movies became available online and on demand. And as more streaming services entered the market and more devices became available to stream on, TVs faded in prominence. Watching a show together on the living room sofa was replaced with watching alone on your laptop or mobile phone.
Despite this change, TV is still a central element of the home for a growing number of people. Many people still have TVs in their living rooms, where they watch live sports events, play video games and stream shows and movies. In 2017, more than a third of UK homes had a smart TV set, which can connect to a Netflix or other streaming service account. That number has been on the rise, which might indicate that the TV is once again becoming the centre of the home, as streaming on demand becomes more common and the available hardware adapts to that demand.
With or without TVs, the living room retains its importance. For young flatmates and families with children, the living room is still the place to be social, spend time together and host gatherings. People still curl up on the sofa for a nap or have friends over for drinks around their coffee table. If anything, Netflix has changed bedrooms more than living rooms. People can spend hours binge-watching alone or with their partners in bed – a time they may have previously spent in other rooms of the house.
Whether Netflix is watched from the sofa or the bed, the living room is still a place where people gather to relax and unwind, even if they have their mobiles in hand.
Kitchen and Living Room – Smart Home Assistants
One of the most recent pieces of technology to enter the home is the smart home assistant. Amazon's Alexa, the Google Home and a host of other devices have made their way into our living rooms and kitchens. It's made these rooms more interactive and multi-tasking friendly, freeing up hands, time and mental energy.
Most people who own smart home assistants use them as part of their daily routine. They check commute times and the weather, they set alarms and reminders, and they play music on command.  They're changing the way we go about our daily lives, allowing us to get information quickly and become more efficient.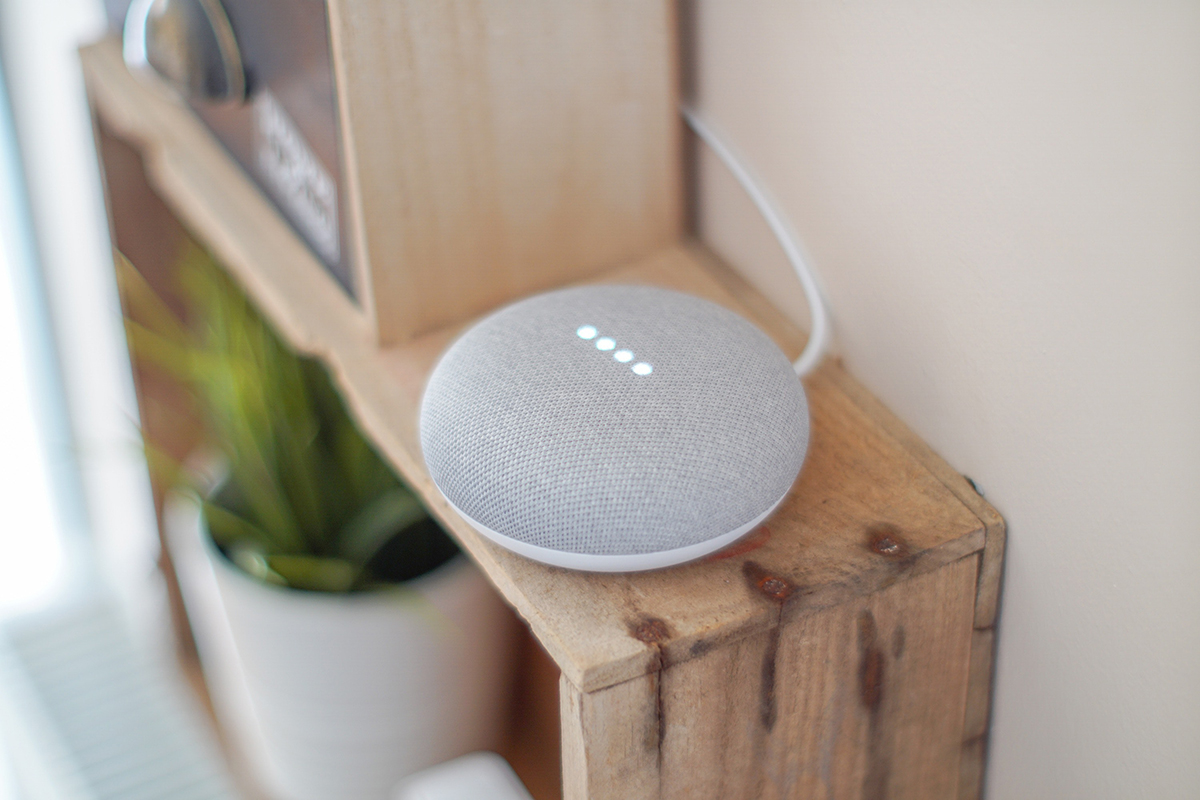 Google has also reported that "people are engaging with their voice-activated speakers as if they were human and using it feels like talking to a friend, or at least another person." Words like 'please', 'thank you' and 'sorry' are used when commanding smart home assistants. It could almost seem as if these devices are making our homes more human. In that way, they are changing how we interact with and relate to the physical space in our home.
Perhaps they've also made us ask more of our homes; to be increasingly convenient, as well as comfortable and beautiful and reflecting our personalities. We want the heating to be on to the perfect temperature as soon as we walk in the door, we want shopping lists to be made for us, we want devices that respond to us. As they become more pervasive, their impact will become more and more apparent.
Technology presses ever forward, and our homes evolve with it. Some things change drastically, some change slightly and others stay the same. No matter what, one thing about the home remains constant – it's still a place to make your own, to rest and relax in, to fill with objects you love, and to spend time in with friends and family.