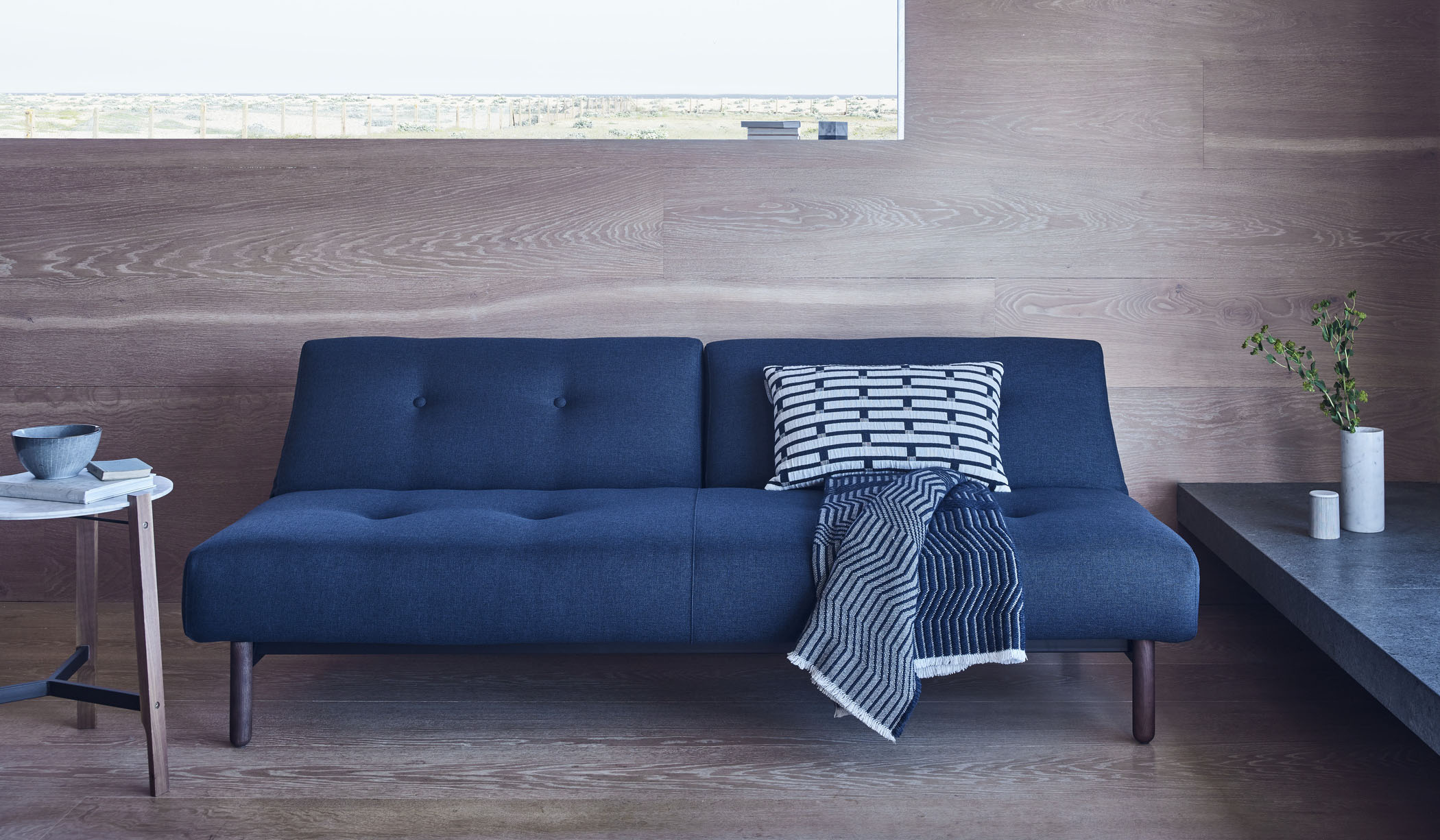 There's beauty in simplicity, and Scandinavian interior design proves it.
Simple, authentic, functional and timeless: it's clear to see why Nordic style has spread from countries such as Norway, Finland, Sweden and Denmark to the rest of the world.
–
In recent years the term 'Scandi' has gained much attention and approval in the UK, and rightfully so. Spaces are filled with light, natural colour palettes, clean lines and lots of natural elements creating an easy-to-live-with style that doesn't date.
If you're looking to bring Scandinavian style to your home, consider the following elements to help create the perfect Scandinavian-inspired home.
Light & colour
Whether you're looking to subtly introduce Scandinavian style into your living room or rework your living space entirely, both light and colour are vital elements to consider. In Nordic countries, an emphasis is set on magnifying natural light and making use of pale grey, blues, and off-white colours to decorate homes. When used correctly, it will make your living space lighter, brighter and more sophisticated.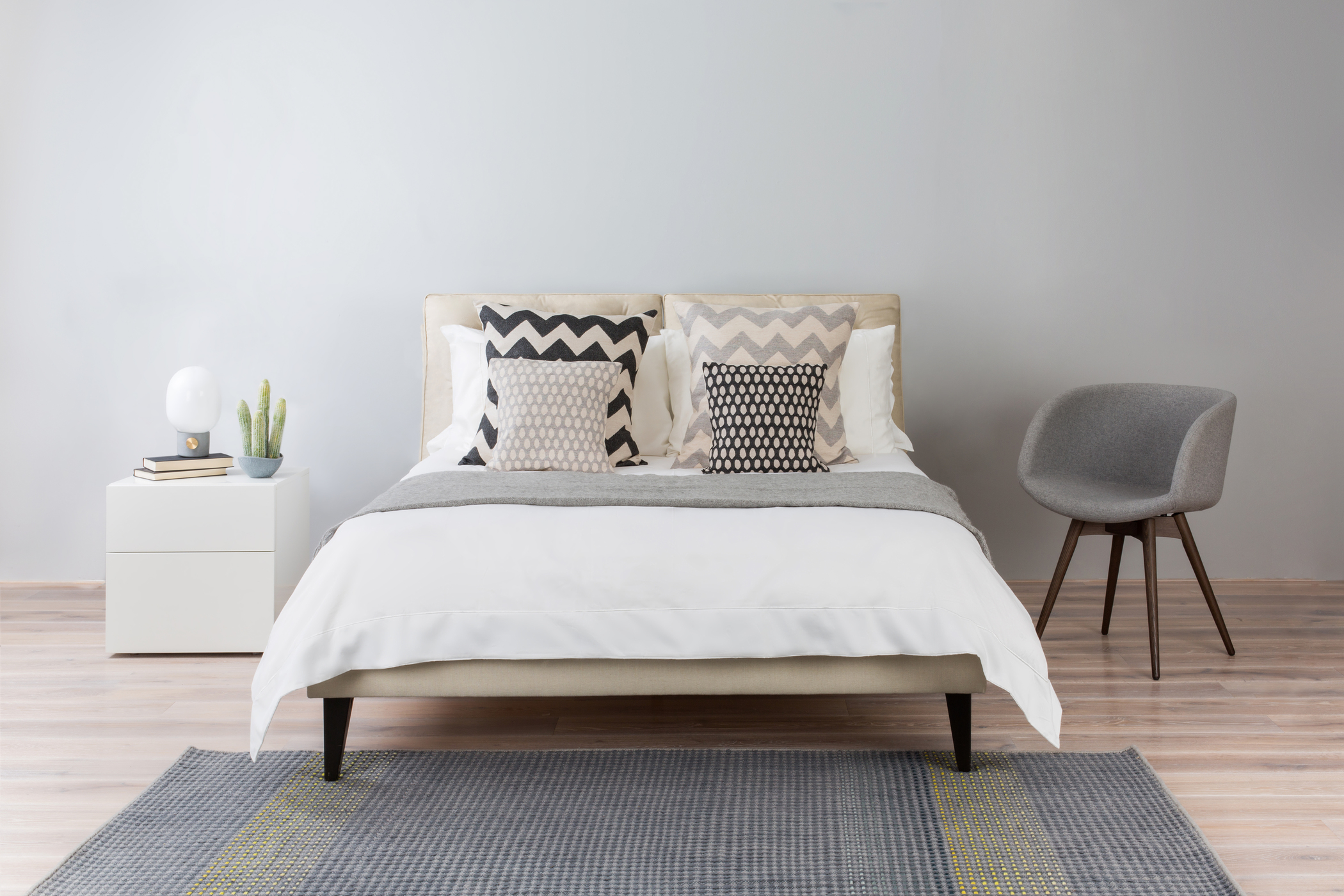 Use a combination of neutral colours for your walls, floors, and furniture – experiment with a mix of neutrally toned bedding, natural textiles, and accessories to prevent the space looking washed out. Use bright colours sparingly to make them really stand out.
Designer to know: For the perfect blend of minimalist home comfort and light in a darker room, explore iconic Scandinavian designers Fritz Hansen and HAY to create your authentic Scandi space.
Space & simplicity
When it comes to Scandinavian design simplicity is key. By adopting a 'less is more approach' you are one step closer to truly embracing a full Scandi interior. Choose minimalist furniture styles with simple lines and organic materials to draw attention to natural shapes.
The Egg Chair designed by Arne Jacobsen is so iconic that it is hard to believe that it was created nearly six decades ago. While it's known primarily for its modernist characteristics, the chair's organic shape and clean lines would be right at home in any Scandi home. Simply style with a chunky throw to give it some Nordic appeal.
It's important to make sure your space is decluttered and easy to move around in. If you're working with a smaller space, using white and other light colour schemes will ensure the light bounces off the walls creating the illusion of a larger space. Be sure to keep décor simple and practical.
Designer to know: Designer John Jenkins has been in the design industry since the mid-1970s, first designing products for Heal's and then as a furniture buyer. He has recently designed our new Scandi range – Morten. Inspired by Nordic design, the Morten range is the perfect balance between simplicity and sophistication.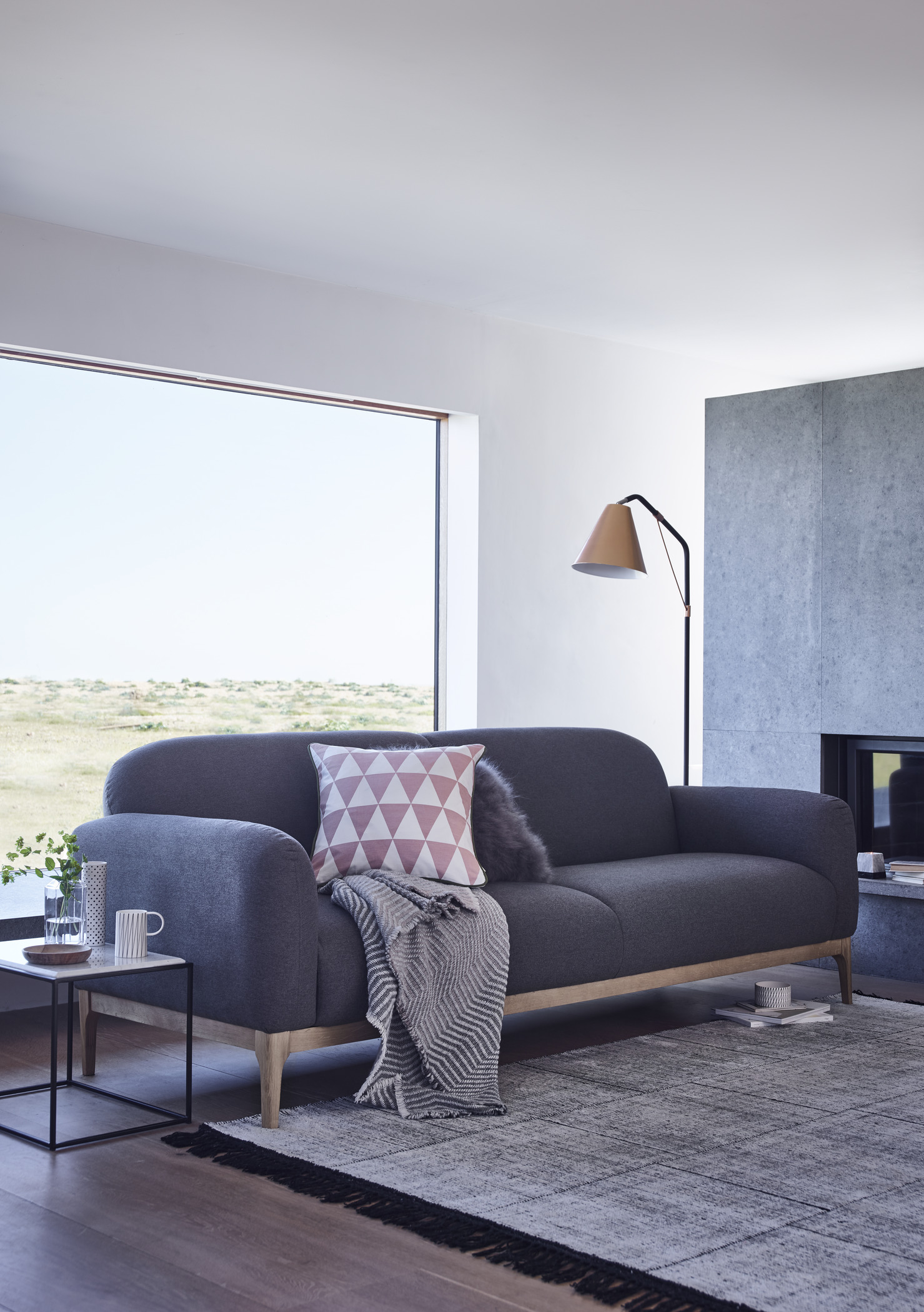 Materials & textures
When bringing Scandinavian design into your home, choose textiles with natural materials such as linen, wool, cotton, hessian and sheepskin fur. Mix and match different textures in the same space to draw attention to an area or an interesting piece of furniture. For example, create contrast by placing a matte black floor lamp next to lighter pieces of furniture.
When considering accessories, use glass, pottery and great art to anchor a space and give it that authentic Scandi look and feel.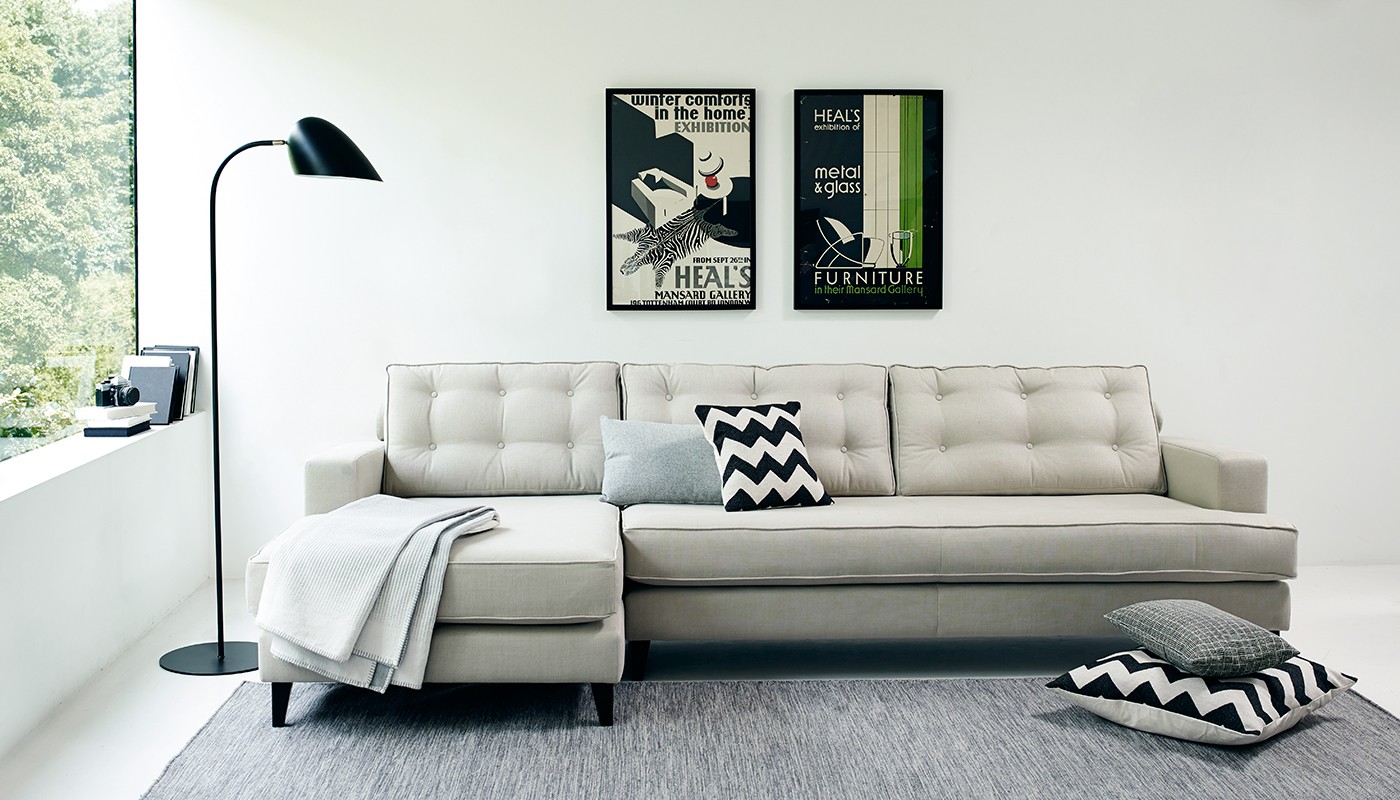 Designer to know: For incorporating modern, sleek accessories to captivate the attention of your guests, seek inspiration from Georg Jensen. His artistry and craftsmanship are unparalleled amd his designs represent the elegance of Scandinavian living.
Wood & plants
Wood is essential for bringing Scandinavian design into your home – it adds warmth, balances the colour scheme, and brings the beauty of nature into a space. Scandinavian homes use wood extensively, whether it's light wood or dark wood. If your home doesn't already have existing wooden floors, don't fret. Wooden furniture and accessories are easy ways to bring wood into your home.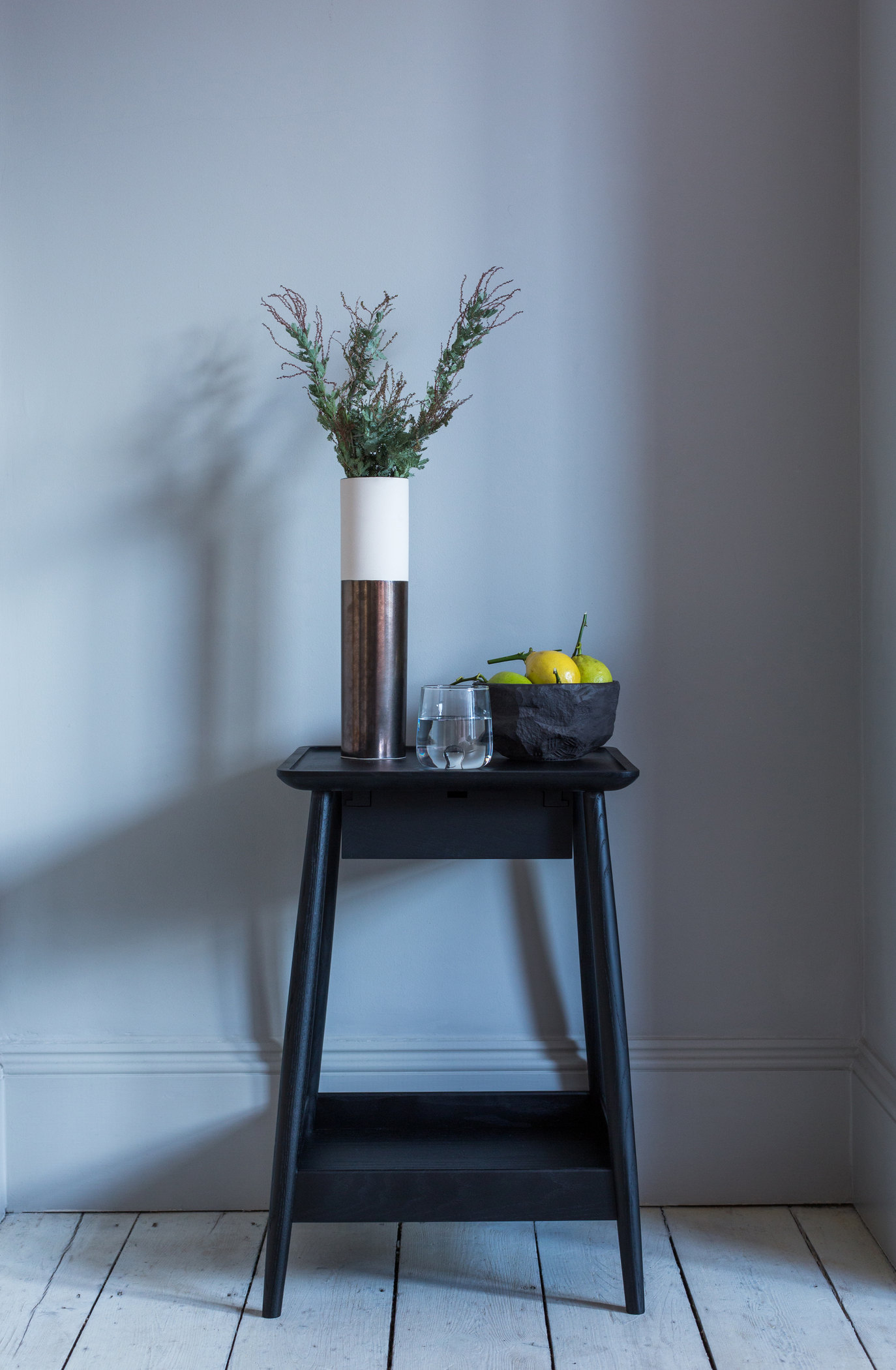 In a minimalist and neutral-coloured apartment, plants are a great way to bring colour and a natural touch to your interior. Plants are more than aesthetic; they also improve your mood, particularly in winter, when your windows are shut and you're staying indoors more. Orchids, philodendron, and chain cacti are great examples of hearty greenery that do well indoors with little attention and maintenance.
Designer to know: Hans-Christian Bauer is a Norwegian-born industrial designer who is known for his lucid modern outlook when creating decorative pieces and home accessories. Look to his ceramics to find both contemporary and sophisticated vases to display your plants.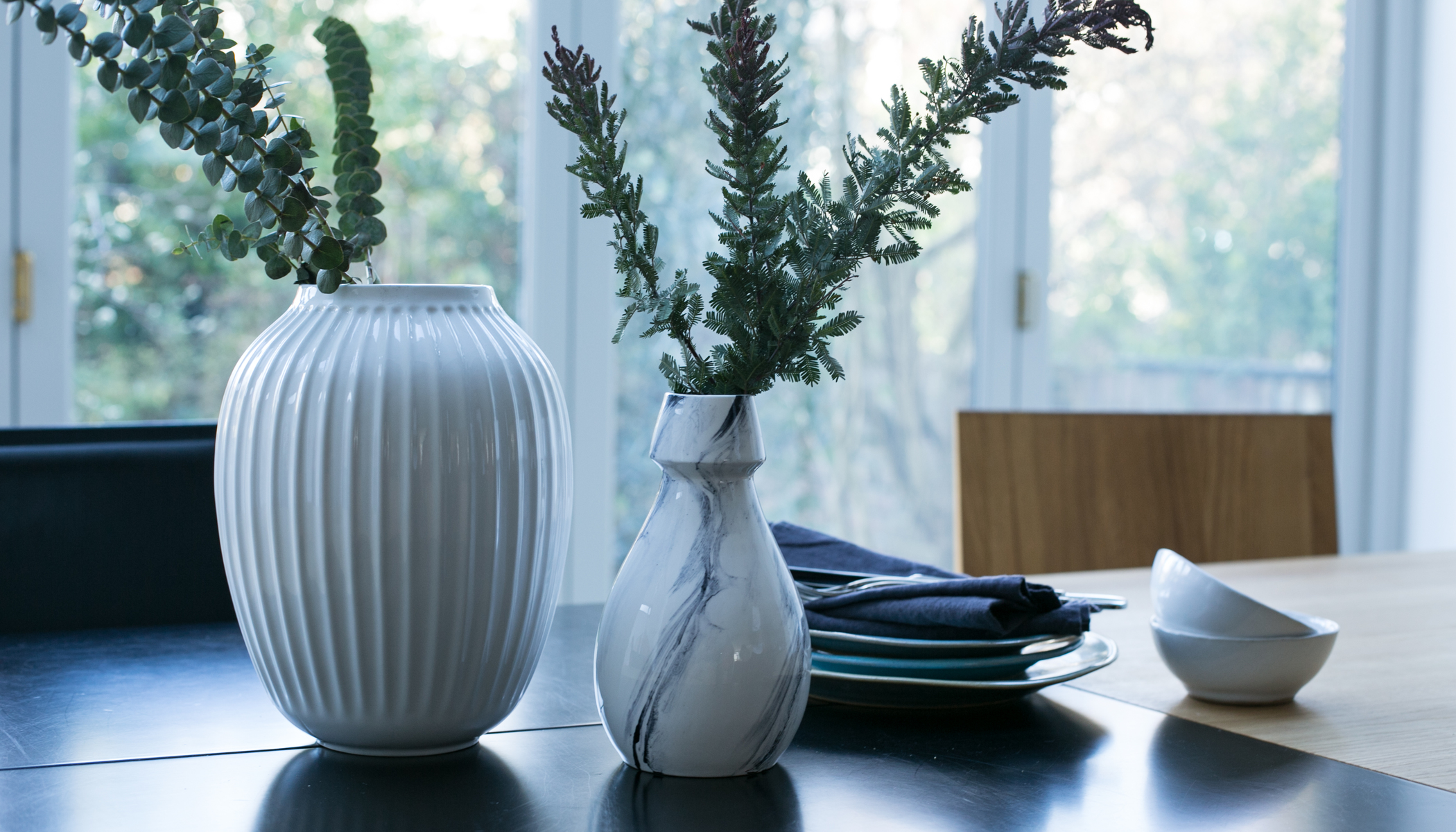 Scandinavian interior design represents a warm and welcoming home with its simple yet modern design and natural elements. It's practical, functional, economical and attractive, and best of all – it's easy to incorporate into any home.