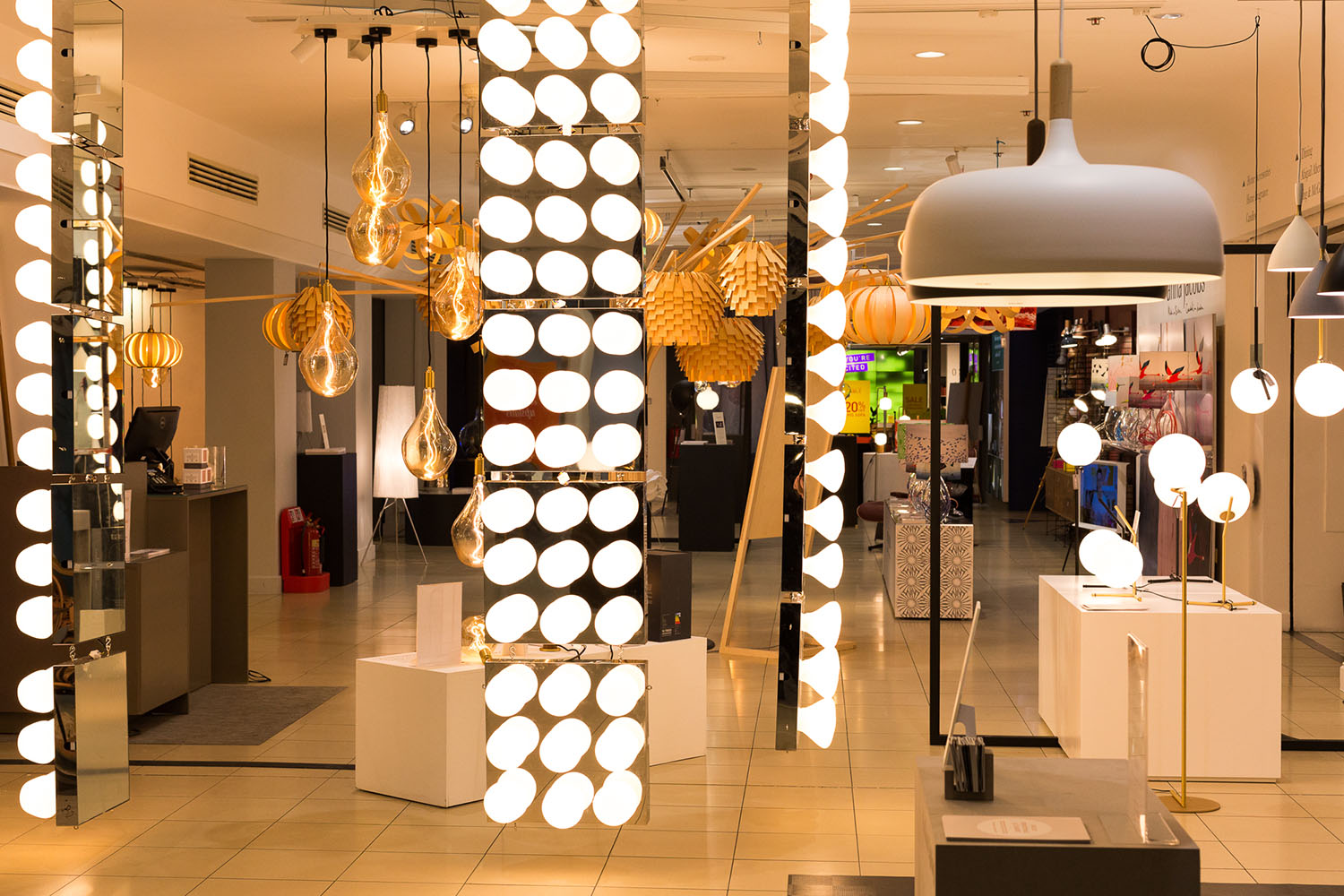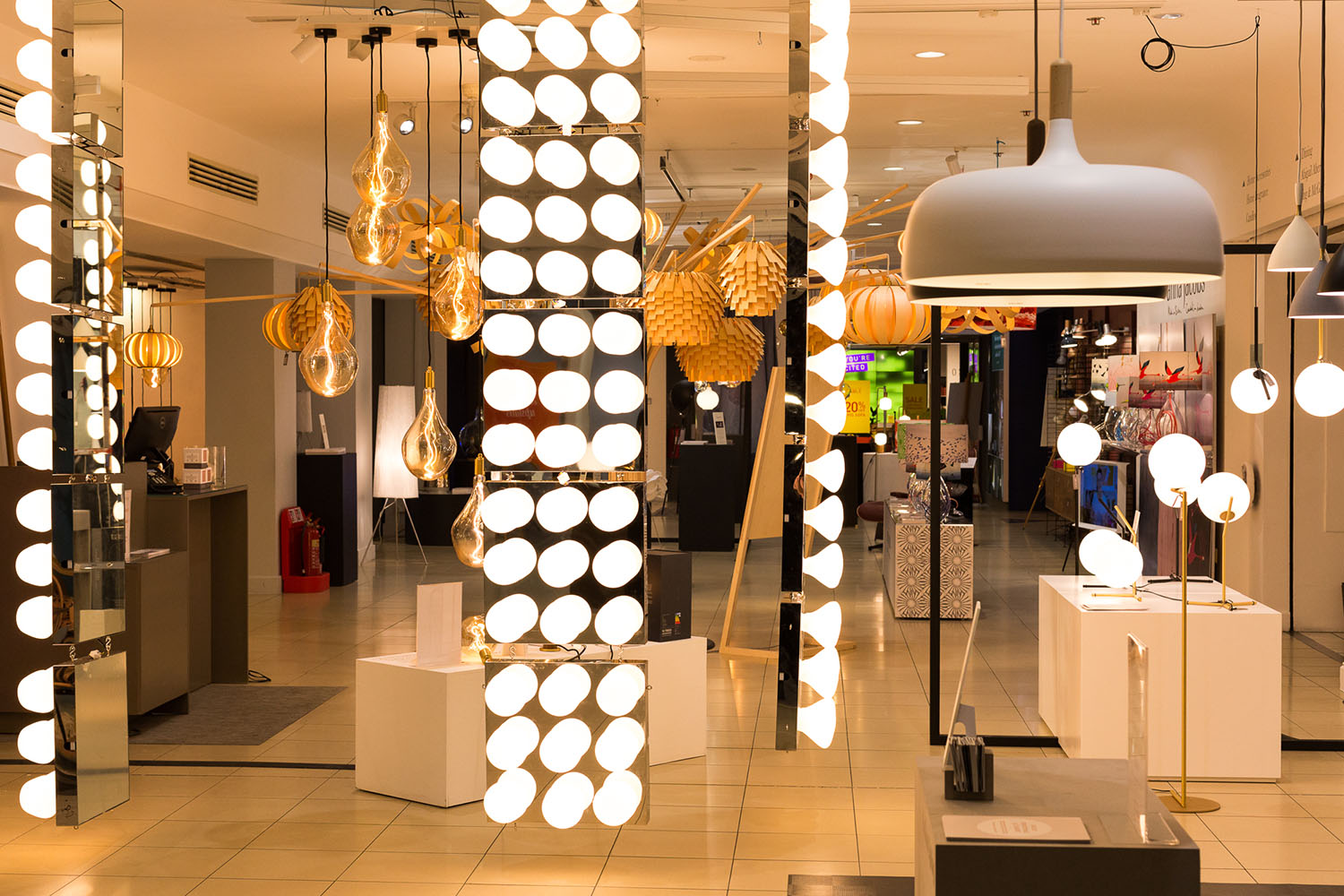 The Heal's Festival of Light is back for its second year, with more of the world's finest designer lighting brands on display at our Tottenham Court Road store.
This year we welcome pieces from Lasvit, Ferm, Northern Lighting and New Works who have all designed stunning installations that spread across the ground floor of our flagship.
There are also new designs from our established favourites including Anglepoise, Anna Jacobs, Flos, Tala, Tom Dixon and Tom Raffield.
Highlights include Tom Raffield's Woodland, a fully sized tree designed for Heal's to re-focus the spotlight on the use of Ash wood within design. Hand-crafted using Tom's unique technique of steam-bending, his Ash tree is a celebration of British craft.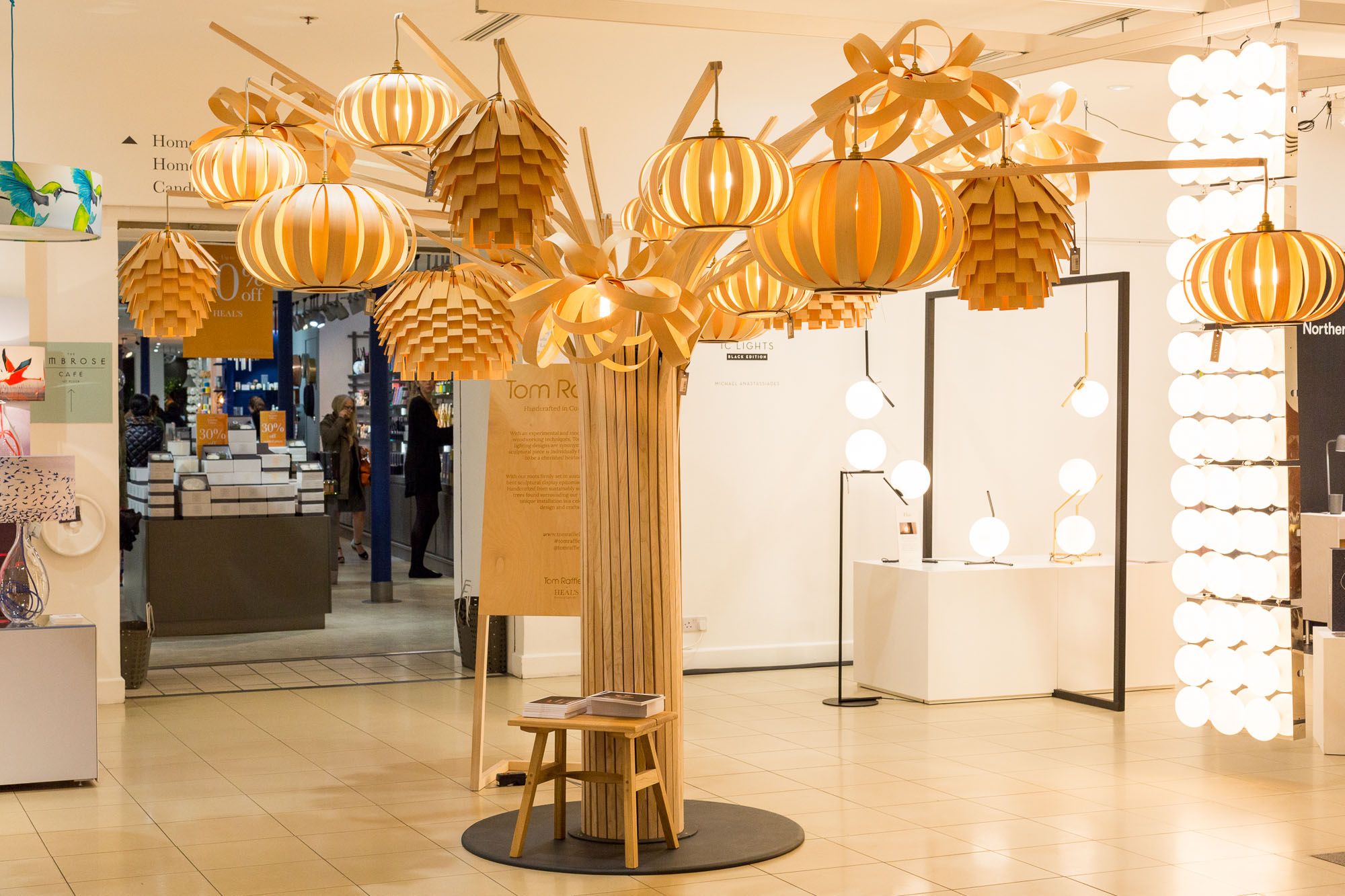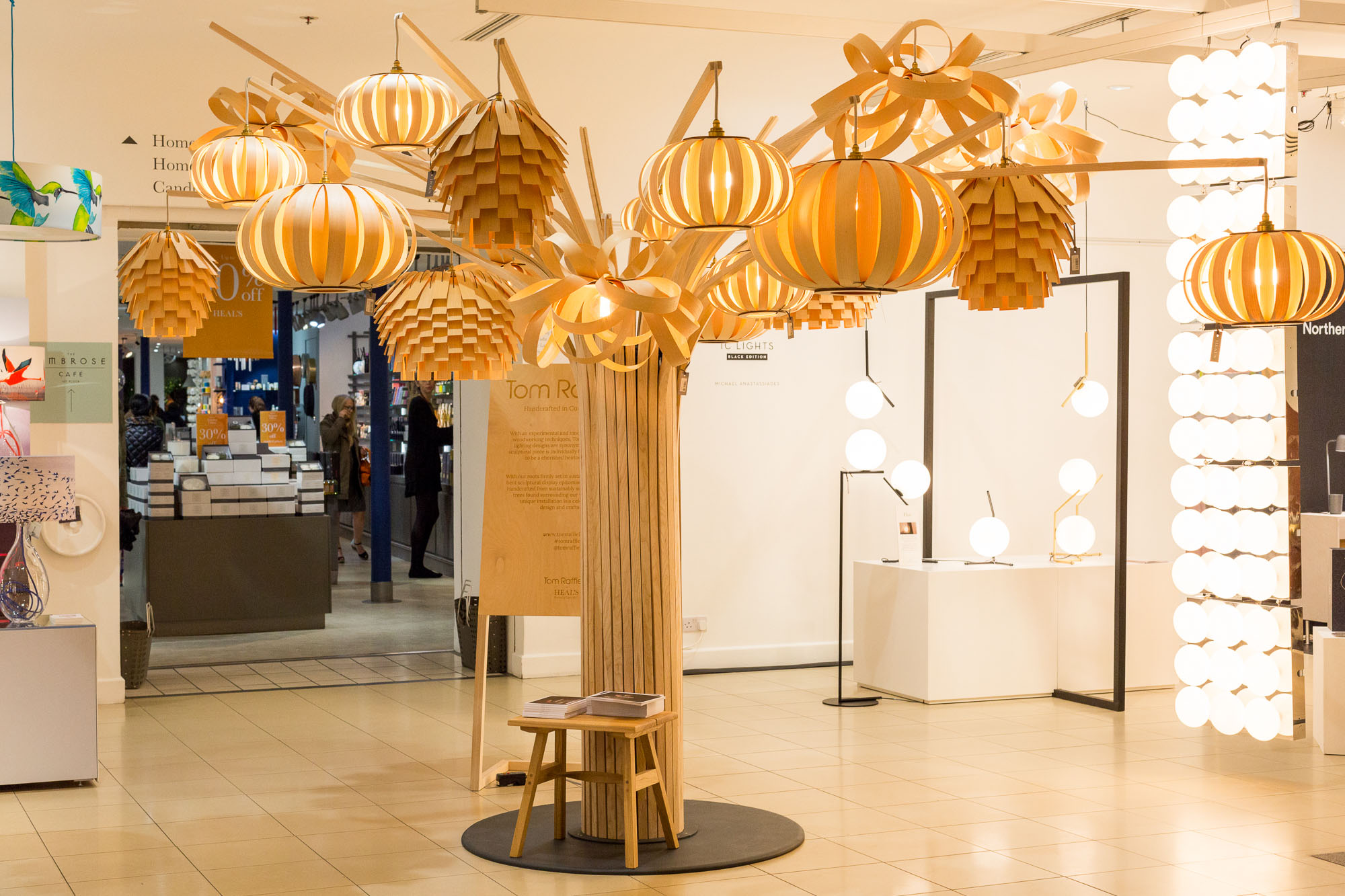 Also on display and exclusively available at Heal's is the new Voronoi III from Tala. Having made its debut at this year's London Design Festival, the world's largest sculptural bulb has now found its way to our store where a striking display takes centre stage in our front window.
The organic forms in this collection stem from the Voronoi pattern found in the forest canopy and a singular spiral of LED filament mimics the Fibonacci sequence seen in pine cones and ferns.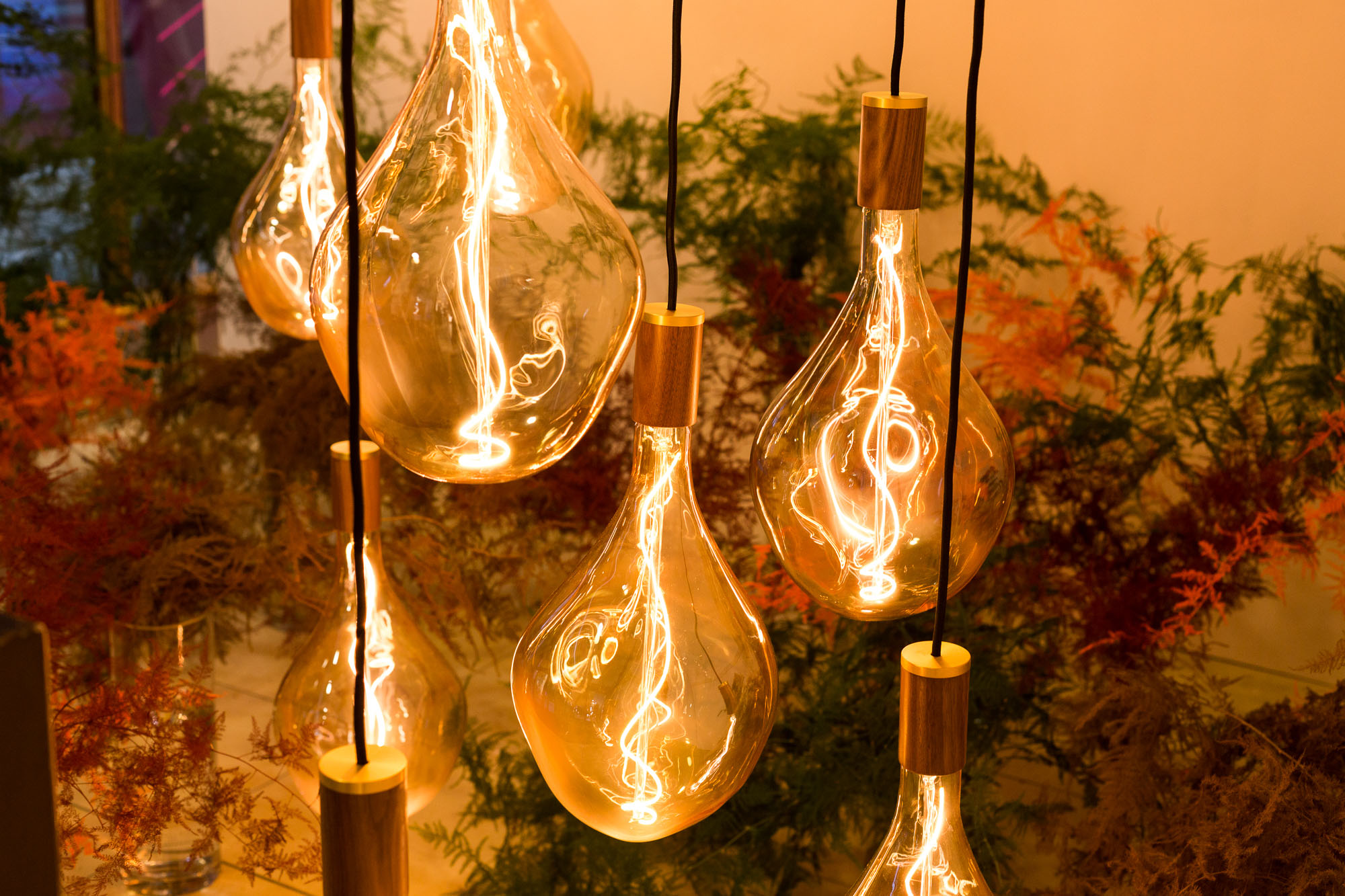 We also welcome Czech glass brand, Lasvit, who have a simple aim of creating breath-taking light and design experiences using the Bohemian glass that its country is renowned for. Combining traditional techniques with innovative technologies, Lasvit creates bespoke lighting installations that are just as much pieces of art as they are functional lighting designs.
Displaying four of its premium lighting designs, be sure to take a close look at Yakisugi – a collaboration between Lasvit and Kengo Kuma. Kuma questioned the materiality of glass and natural wood by combining the two distinct textures within one striking design. Molten glass is poured into wooden moulds, charring the inner layer and leaving a permanent imprint of its scorched texture on the glass's surface. It's a magic moment when a living wood texture is eternally captured.
With plenty more to see in store, stop by our Tottenham Court Road flagship before the 6th November 2017.