To celebrate the addition of Paper Collective to the Heal's collection, we delved into what makes the brand tick. From sustainable paper to charitable giving, it is a truly inspiring brand.
Paper Collective was founded by Morten Kaaber in 2013 and crafts home accessories from its base in Denmark. Its portfolio includes a wide selection of wall art, versatile frames, and stationary that do good as well as look good.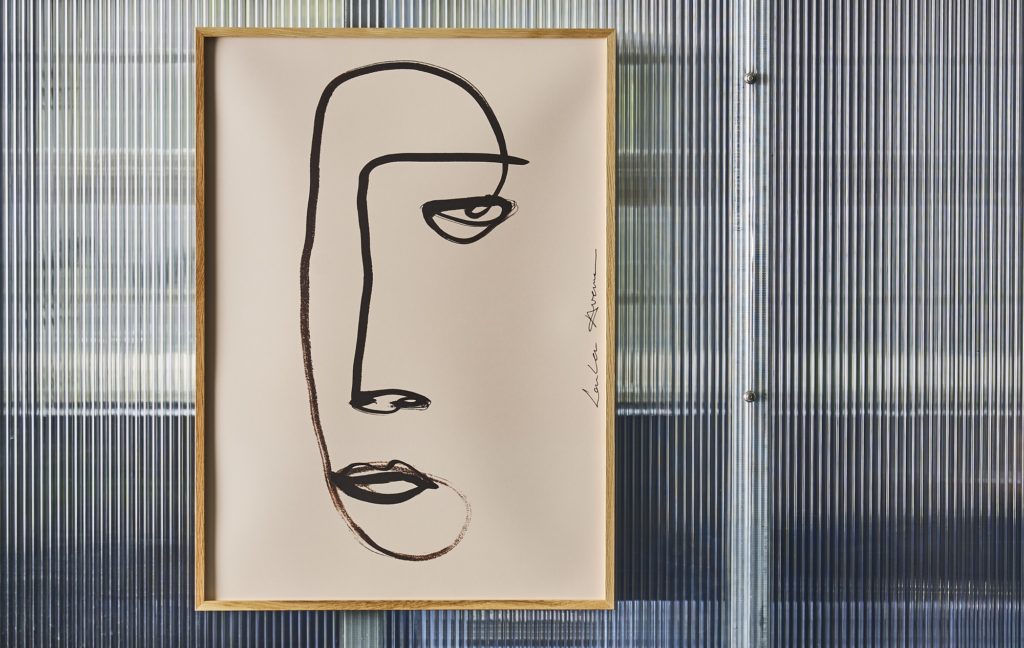 Three principles
Its entire ethos focuses around social responsibility, sustainability and strong creative partnerships. As such, it reflects these principles in every piece it crafts, as well as in the everyday.
By working in collaboration with designers, artists and illustrators from across the globe, Paper Collective helps to unite the industry. Most importantly, its collection features a range of mediums and includes graphic prints, photographs, drawings and more.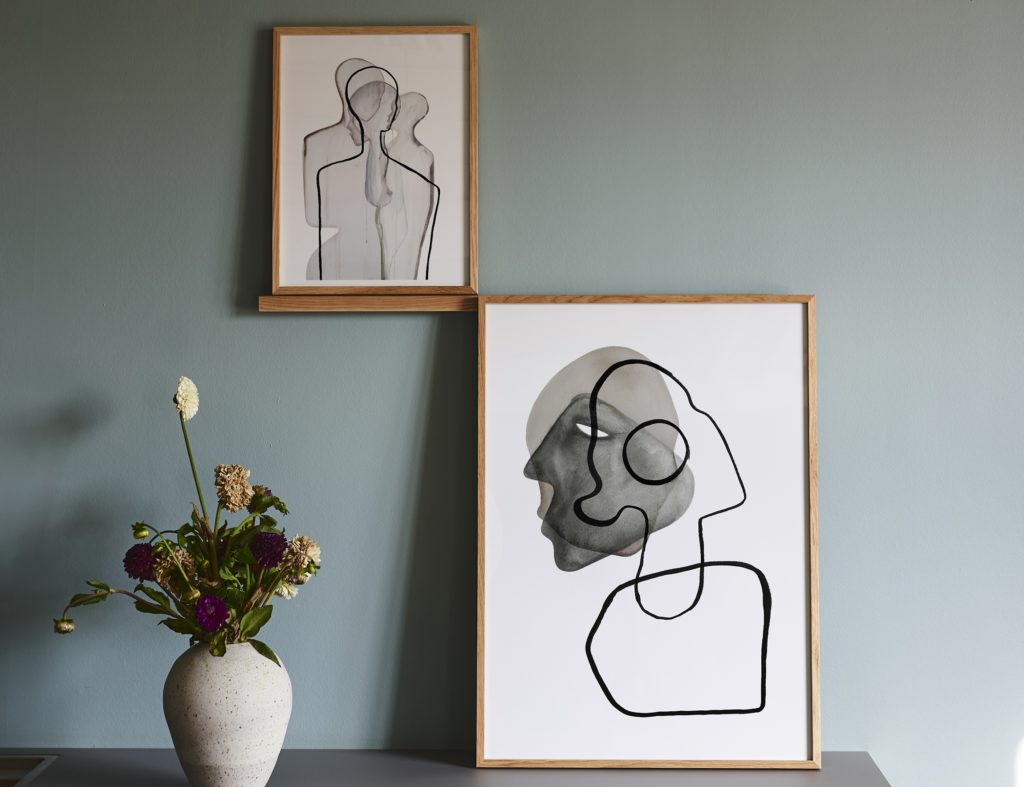 Paper Collective designers
The Paper Collective team has its finger on the pulse so is always on the hunt for up-and-coming artists. Its collection of designers is ever expanding and includes individuals as well as design studios and duos. For example, Dutch visual artist LouLou Avenue, multi-disciplinary design studio Lemon and Norwegian illustrator Børge Bredenbekk.
Above all, it forges strong creative partnerships with its artists and remains the first port of call for new designers.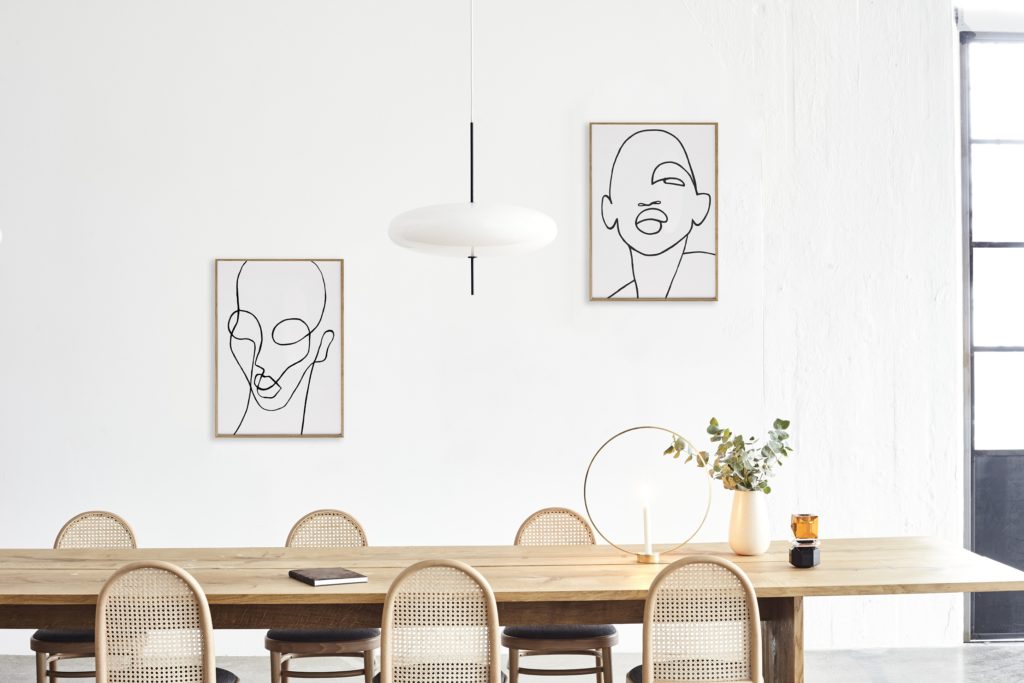 A charitable focus
In addition to providing all-important support to the independent artists it collaborates with, Paper Collective helps causes close to its heart. For each print sold, a portion of the profits will go towards a worthy cause.
Currently, its attention is focused on helping to build a school in rural Nepal. This institution will provide education to several hundred children whilst supporting the local community. Once it has completed the school, Paper Collective's charitable mission will continue elsewhere.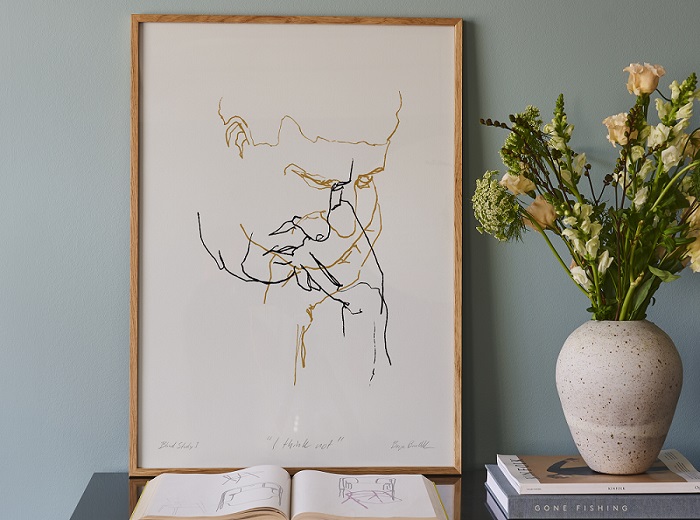 The materials
Furthermore, each of its prints are presented on FSC-certified paper that has been produced locally in Denmark. The sustainably sourced paper is certified by the Nordic Swan eco-label, guaranteeing high quality and recognising its low environmental impact.
It crafts its collection of frames with equal dedication to the environment and the addition of pared-back Nordic design. With options in black aluminium and solid oak, the contemporary lines and meticulous finish of the frames means they stand apart from traditional designs.