The new season is on our doorstep and is bringing a whole host of new designs with it. Over the last few months, we've been busy curating our brand new collection for the Autumn/Winter season. We've taken inspiration from the classic designs of the past to create two contemporary collections with enduring style – Deco Moderne and Modern Nostalgia.
In this blog, we're taking a closer look at the inspiration behind the designs and some of our most exciting collaborations to date.
―
DECO MODERNE
Our first collection, Deco Moderne, was inspired by the glamour of the Art Deco era and carefully blends 1930s influences with contemporary design elements. Touches of gold and delicate etching hark back to the gilded era while contemporary shapes and finishes give the collection a modern feel.
Below are a few images used on the buyers' inspirational moodboard that they used to shape the collection.
A key part of this collection is our exciting collaboration with London-based designer, Genevieve Bennett. Her Knot collection, which includes two mirrors, pendants and a rug, is the first of its kind at Heal's involving a designer working across several categories.
Her mirror designs feature intricate etching onto solid brass while her Deco pendant – Genevieve's first foray into lighting design – combines linear detailing with an opaque, spherical bulb and glass cloche creating a piece with a vintage feel.
The Knot Rug demonstrates Genvieve's instinctive command for pattern and her commitment to creating pieces which are timelessly elegant. Flowing lines loop together to form a distinctive motif which is enhanced by the contrast of shiny viscose detailing against a matte woollen finish.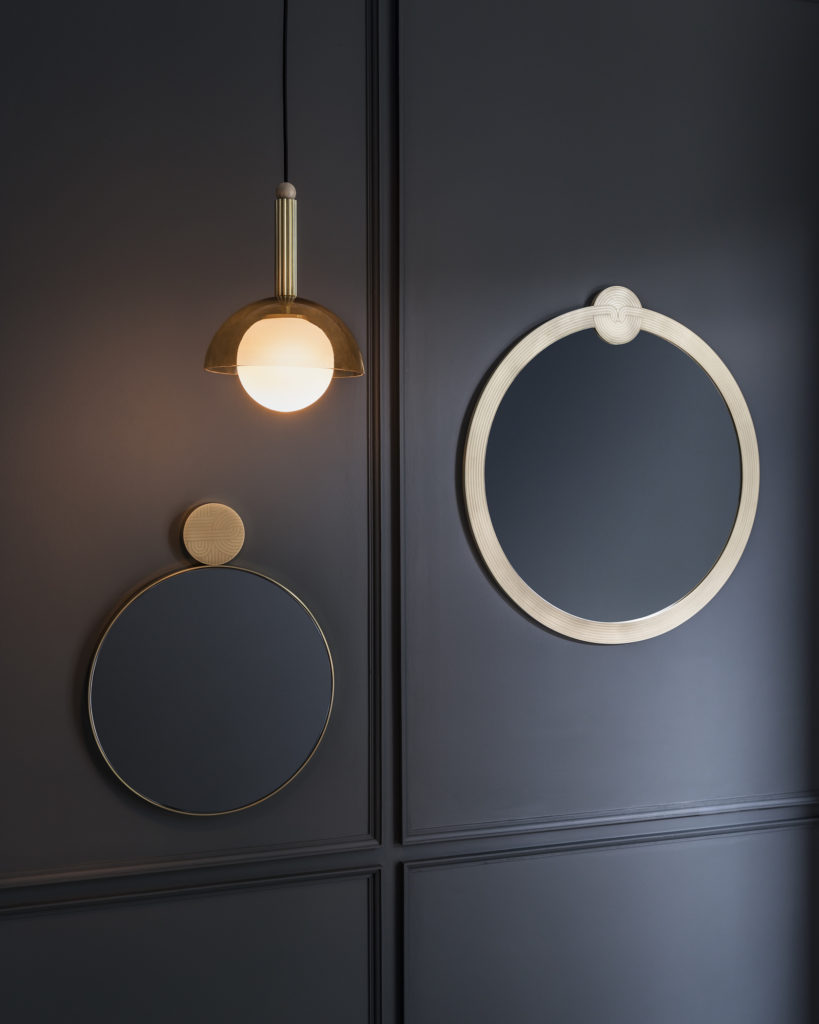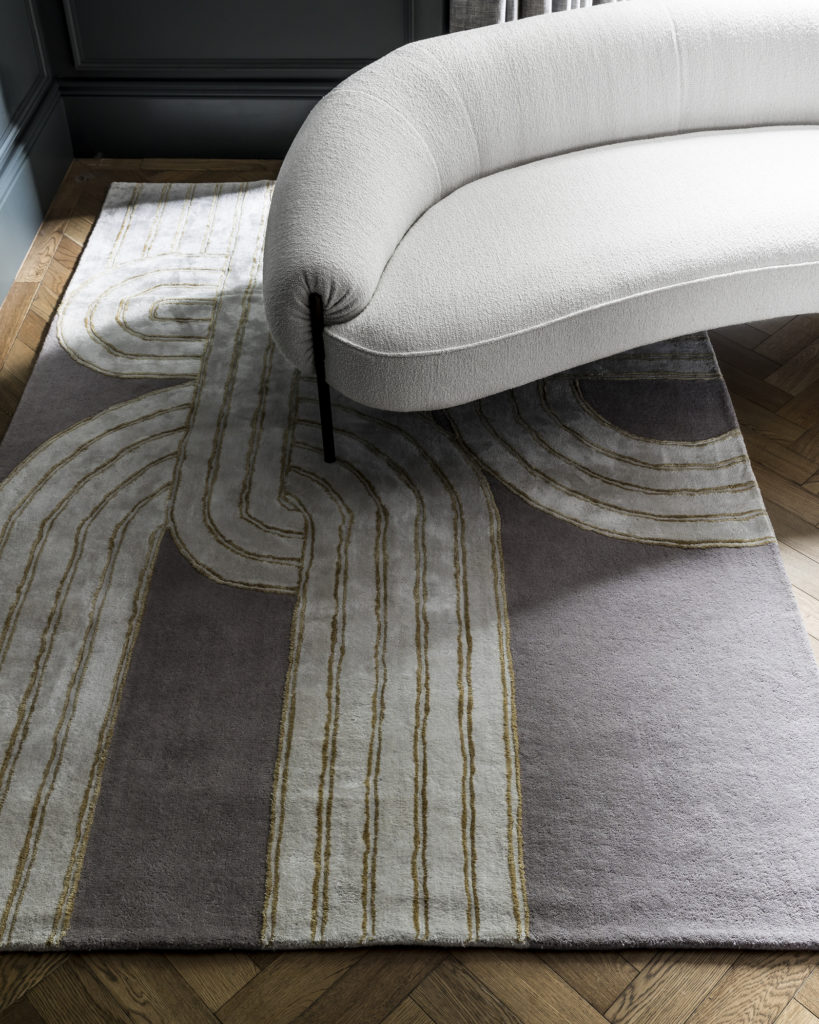 MODERN NOSTALGIA
Our second AW19 collection, Modern Nostalgia, harks back to the rich colour palette and intriguing styles of the 1970s. Darker earthy hues are offset by pops of teal, rust and fir green while dark wood and bottle green leathers bring warmth.
Bold patterns and opulent materials come together to create a daring collection with a glamorous feel.
Lucy Kurrein's new Isola Sofa slots in seamlessly to the AW19 Collection. Designed exclusively for Heal's, this highly contemporary collection encompasses the sweeping lines and elegant silhouettes synonymous with Modern Nostalgia.
Lucy was influenced by natural landscapes such as the solitary floating islands that offer a place of refuge to passers-by. The sweeping lines and elegant silhouette are reminiscent of the large stretches of sand you find on a deserted beach, while the striking backrest conjures images of dramatic cliffs emerging on the horizon.
Its organic form also provides a beautiful contrast with the right angles of walls and ceilings, mapping out a different sense of space and changing the way we move through it. The small and large ottoman echoes the shape of the armchair and sofa creating a beautiful synergy between the pieces.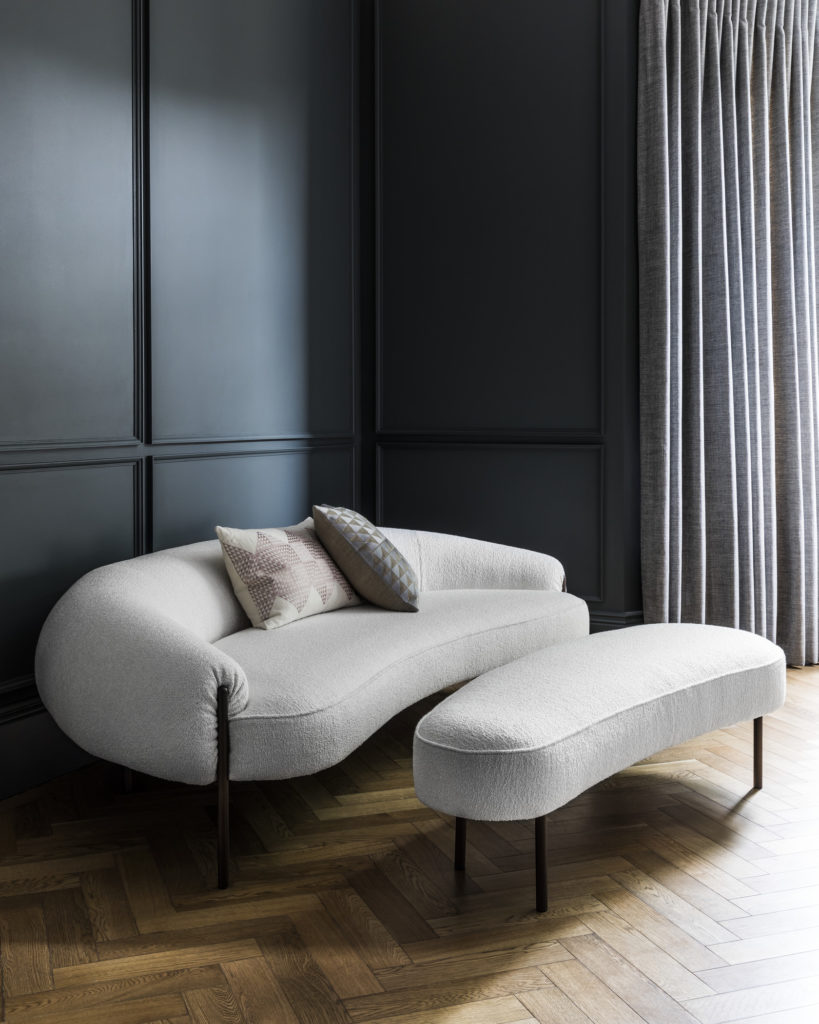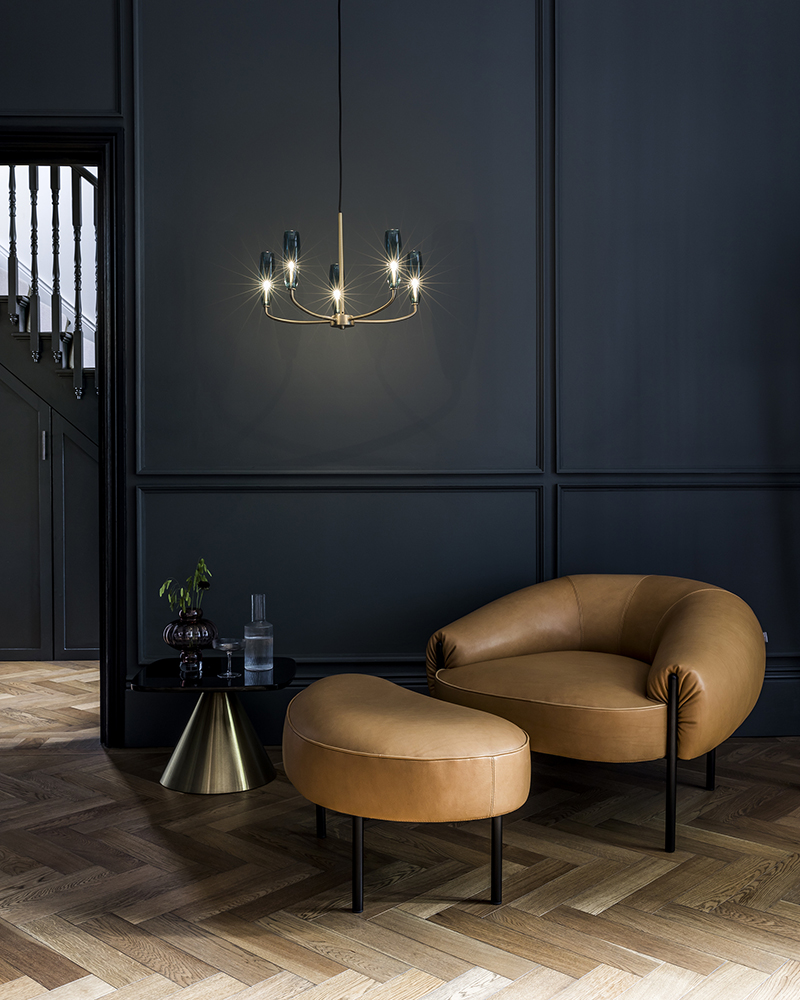 To explore our AW19 Collection in full, click here.