Each year, Heal's welcomes the colder months with a spectacular celebration of light. For 2019's Festival of Light, we shone a spotlight on some of the most spectacular designs available. One such design was Konstantin Grcic's Noctambule lighting collection.
Behind the design
The name Noctambule stems from the French word for 'night owl'. That is to say, Grcic conceptualised Noctambule as a light that comes into its own in the evening. This fitting name is reflected in the way the light transforms from an almost see-through design during the day to a sculptural illumination at night.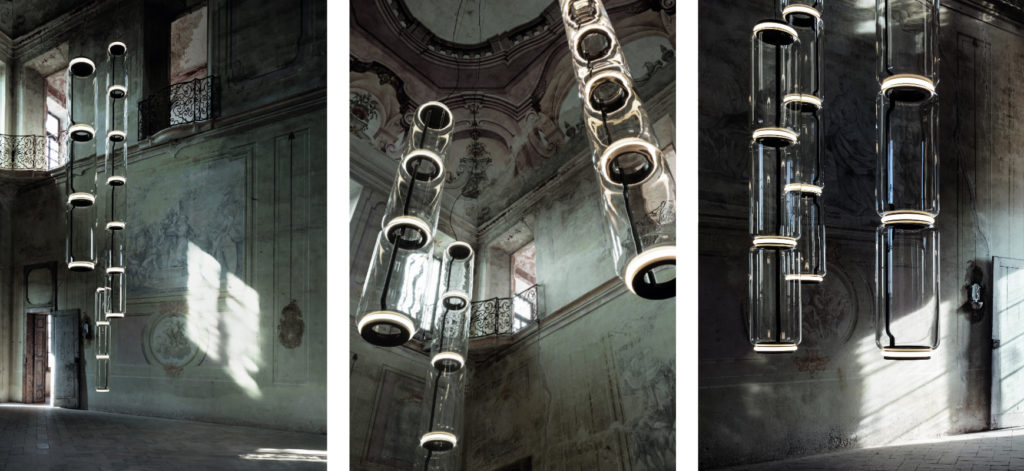 Available as pendants and standard lights, Noctambule strikes the perfect balance between contemporary design and functionality. Most importantly, the lamp is configurable to take on a plethora of silhouettes and styles. Multiple glass modules make up the light, creating a design that is flexible to your space.
Furthermore, a glass dome or cone can be added to the end of your design to create more targeted lighting. As a result, Noctambule is ideal for illuminating dark spaces and highlighting architectural features.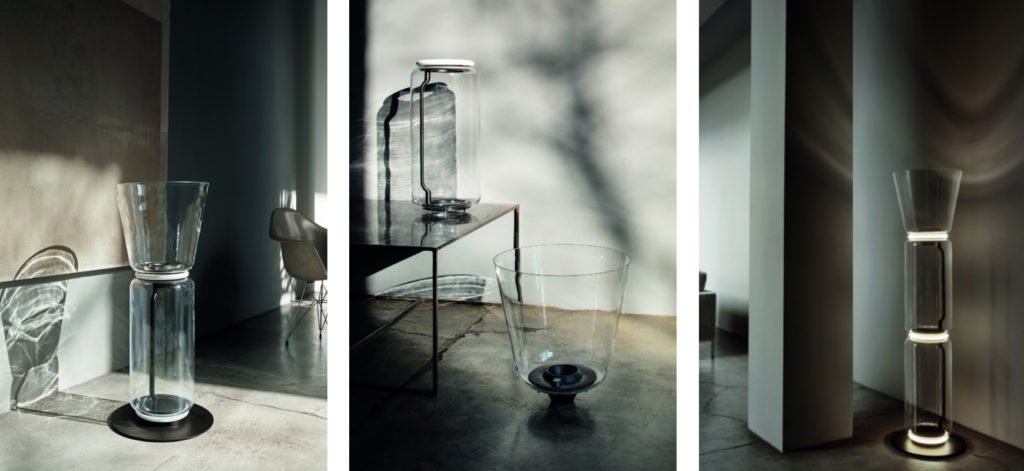 How it's made
Featuring pendants, table and floor lights, the Noctambule lighting collection is a truly extraordinary feat of engineering. Flos' skilled artisans individually hand-blow each glass module and the coordinating cones and domes that are stacked on top.
Nocambule's light source takes the form of carefully calibrated LED technology. The LED bulbs are cleverly integrated between each glass module for a sculptural flourish when illuminated.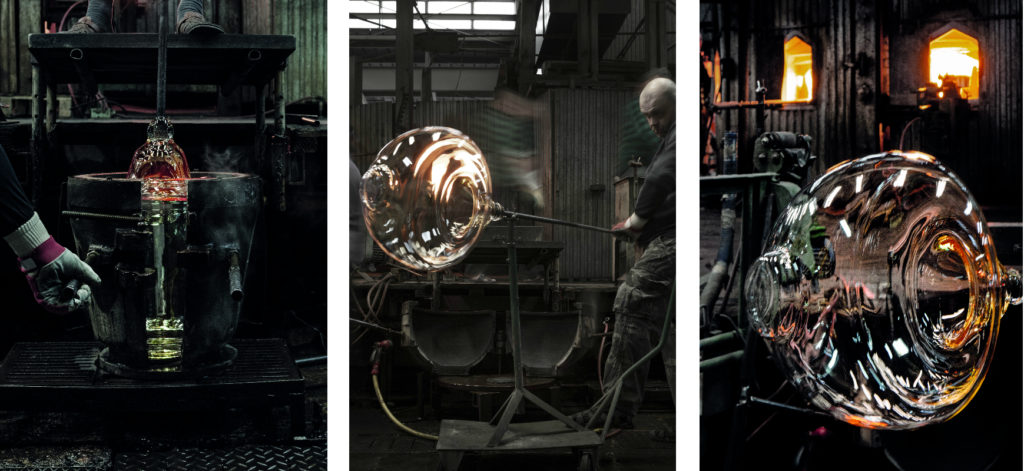 About the designer
Grcic began his career studying at London's John Makepeace School for Craftsmen and the Royal College of Art. On graduation he worked alongside British designer Jasper Morrison before going on to design for SCP.
Upon founding his eponymous design studio in 1991, Grcic ventured into more diverse design fields. In addition to furniture, he also designs
Throughout his career Konstantin Grcic has collaborated with some of the industry's most esteemed manufacturers. Some of the most noteworthy examples are Cassina, Flos, Vitra and Artek.
As a result of his unrivalled ingenuity, Grcic's designs can be seen in museums such as MoMA and Paris' Pompidou Centre.