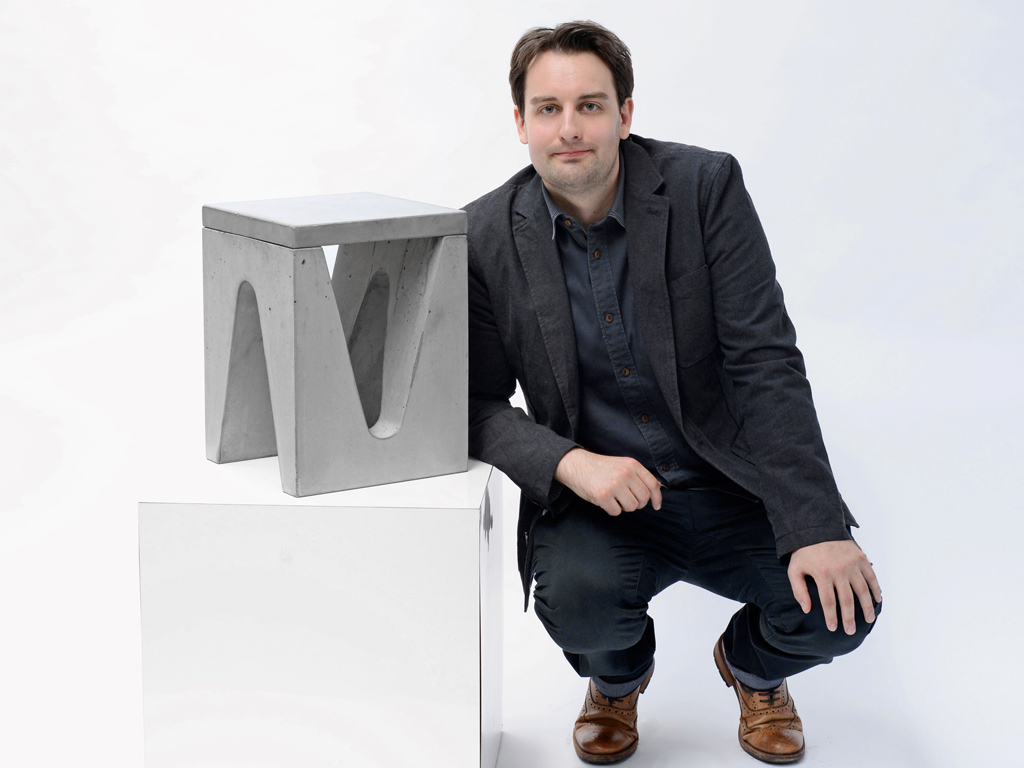 Our last (but certainly not least) Heal's Discovers 2014 finalist is Tom Parfitt. His future as a designer was clear from a young age – he's come a long way from constructing toys from cardboard boxes…
After leaving school in 2005 Tom Parfitt started an apprenticeship in cabinet making at British furniture brand Benchmark, who manufacture the Heal's Cranborne range. Having worked there for five years, surrounded by the work of prominent designers such as Russell Pinch, Tomoko Azumi and Steuart Padwick, he decided to formally study furniture design. During his degree in Furniture: Design & Make at Rycotewood in Oxford, which works in partnership with Bucks University as part of the National School of Furniture, Tom developed new design skills and explored methods of working.
In his third year, Tom won a competition to design outdoor seating for one of the gardens of Queen's College Oxford.
Going right in with a big question, how would you describe good design? What do you think it should achieve?
Good design is fit for purpose and at best enriches the environment around us. Good design almost takes on an energy and life of its own, with decisions feeling natural and justified. Pontification is the death nail of good design. Good design exhibits clarity of thought and should be able to clearly communicate an idea, vision or ethos. To me, it should feel as if the design has landed from outer space, new from nowhere, timeless.
Which Heal's Designer – from any era – inspires you and why?
David Irwin. I am really inspired by the quality of his work, and by the refinement and level of detail he builds into each of his products. He manipulates different materials seemingly with ease and, above all, his work excites me. I believe he will go on to be one of Britain's leading product designers.
Where in the world have you been inspired ?
Close to home I have been inspired by the city of Oxford, its architecture and heritage. Oxfordshire is a beautiful county and the city has a feel and energy that I tapped into when studying there.
I have been working very hard over the last eight years and would like to travel more in the coming years, Copenhagen, Milan and Tokyo would be on my list of destinations.
Finally, and this doesn't have to be design related, what are your three favourite things, and why?
 A good cup of tea. I am a man of simple pleasures and can't imagine a world without tea; it comforts and brings people together in ritual. I can always rely on a cup of tea and it helps me to think.
Liverpool Football Club. Why would you support any other team?
Watching a good film. Films have the power to inspire, move and entertain, in a way perhaps no other medium can. In fact my dream job would be as a production designer