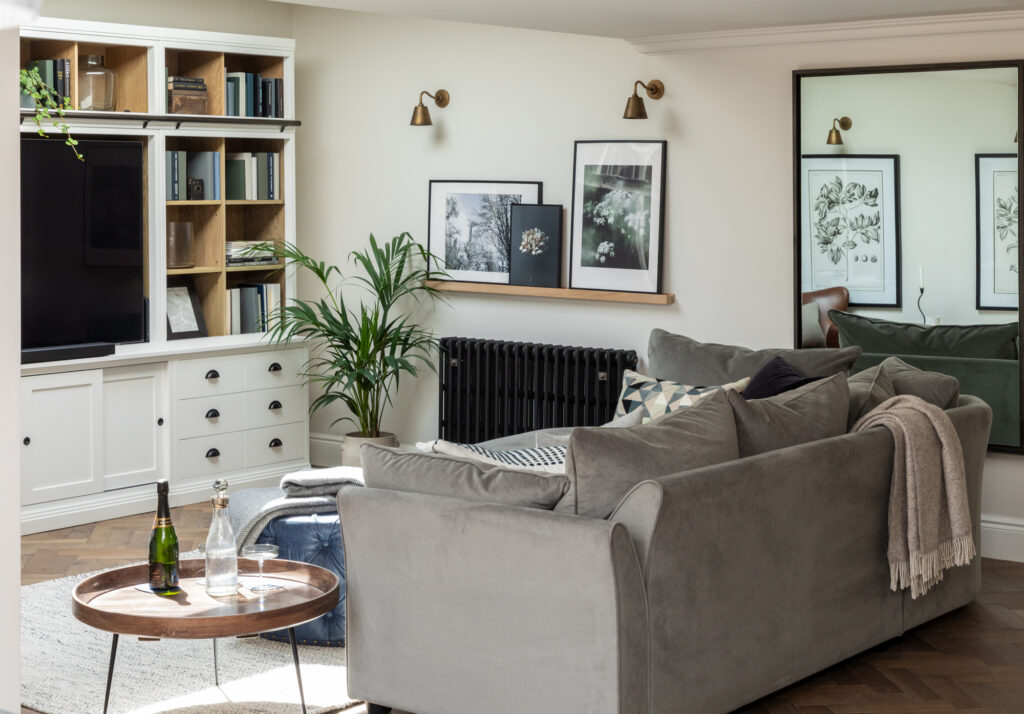 When you're in the midst of the madness, dust and destruction of a home renovation, sometimes it can be difficult to see the finish line and visualise how the finished project will come together. Ross and Ian (@ross_and_ian) set up their Instagram account to document their renovation projects and are currently in the process of transforming their 'Victorian fixer upper' that they share with their two cats, Otis and Penelope. Together with the help of Nicola from our Interior Planning Service, they picked the perfect pieces to create the ultimate cosy informal living space.
We caught up with Nicola and Ross to find out all about the design process, the key pieces and how to get the look of this relaxed and oh so inviting set up.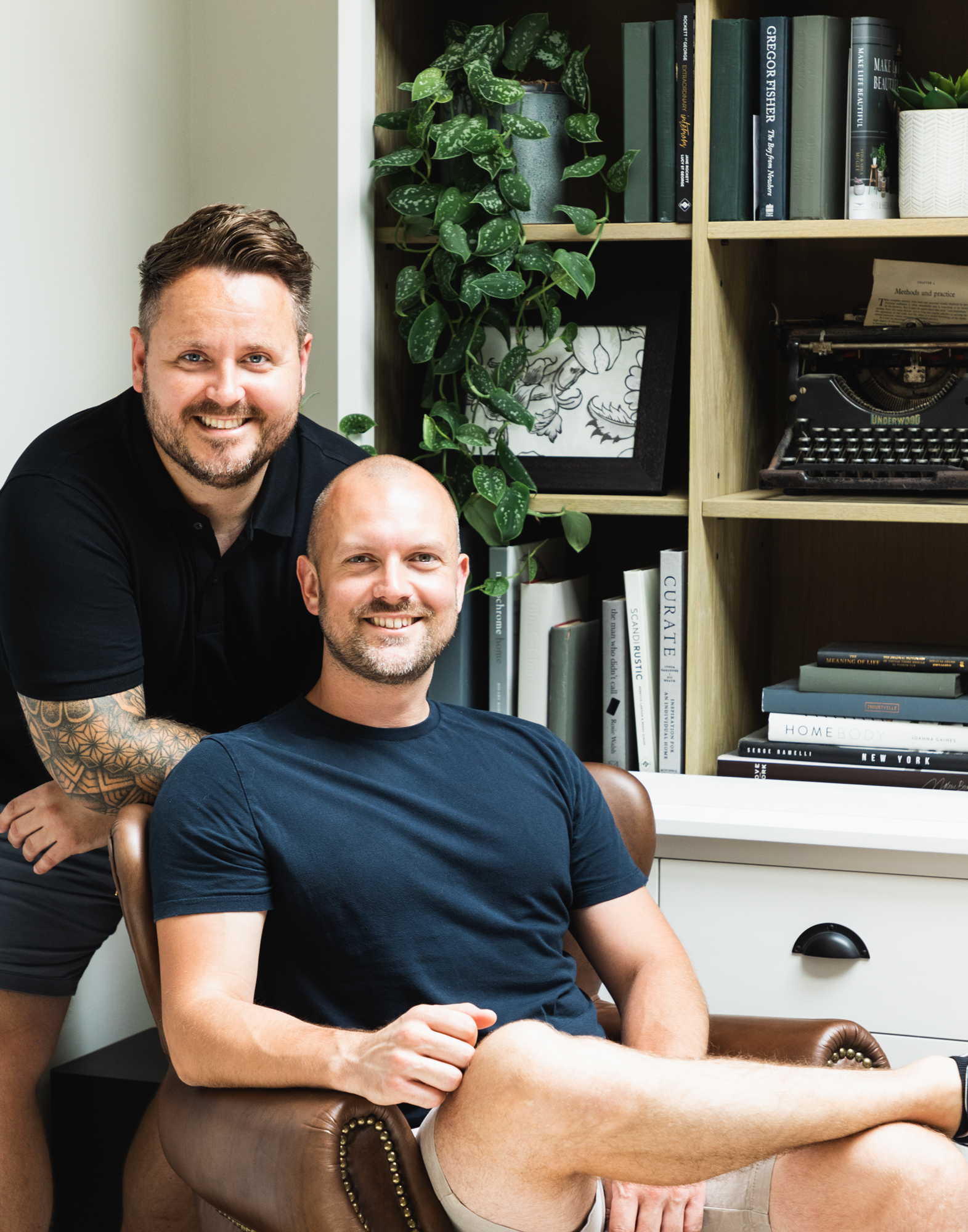 Ross, tell us about your renovation story. When did it start and how have you transformed the space?
R: We purchased our Victorian fixer upper back in March 2021 after falling in love with the house on the first viewing. It was exactly what we were looking for and although it required a lot of work, it was a challenge we were willing to take on. From the outside, the house had lots of character but inside, the house was in desperate need of renovating. The house had already been extended in the late eighties but this had caused a complex layout which was no longer fit for purchase. As part of the overall works, which included a new single story wraparound, we decided to completely alter the layout of the house and re-work the different spaces in the house. One of these spaces was to take the old Dining Room and expand it into a new, airy and light living space.
How would you describe your style? Do you both have the same taste? If not, how have you found the balance between your styles? Were there moments where you did not agree on the style or aesthetic during the design process?
R: We love all kinds of styles which always makes things more challenging when designing and planning a space as you have to take so much more into consideration such as how the rooms will flow with each other should you mix up styles. I would say we are neutralists at heart, and love everything monochrome while adding lots of blue and green tones to rooms. We often disagree (as we are both strong minded) but we always manage to come to an agreement in the end. We don't always get it right and I would say we are always learning with each renovation we do.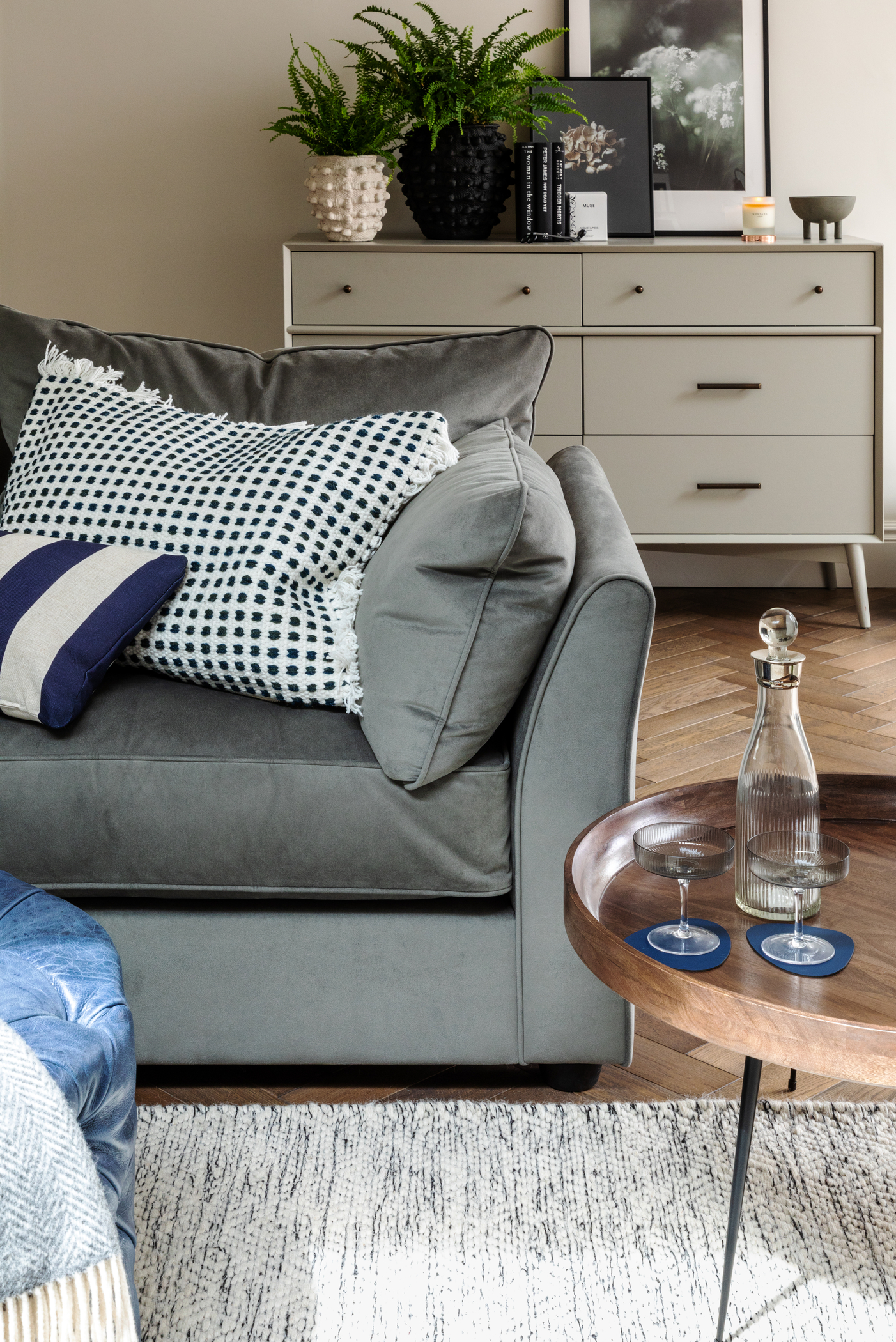 Nicola, what are the first steps when it comes to designing a space? We'd love to get some insight into how you approach a full room design.
N: We start with the shape, size and layout of the room. We look at how the space could work and then how it can work based on the customer's needs and requirements. Firstly, we consider the main pieces to the room, so for this it was easy- it was the sofa. Naturally the room layout then lends itself around this. We wanted to make sure the sofa was in the best position to take full advantage of the space.
Did you find that Ross and Ian had different styles? If so, how did you find the balance between the two different styles?
N: I wouldn't say they had different styles, more like they different views. Both of them liked the same pieces but it took a little warming up on both sides to hit a happy medium and compromise on what everyone liked. This is the best part of any interior when its more than one person living in it. Interiors should reflect personality and individual taste, it's what gives them life and character otherwise they can be flat. I think we nailed it with all the pieces for them both.
Were there any key pieces that stood out to you that you knew would be perfect for the space?
N: The sumptuousness of the Tailor corner sofa was a natural fit for the room that Ross and Ian wanted to create, as it looks great from every angle, and is the perfect sofa to sink in to after a long day.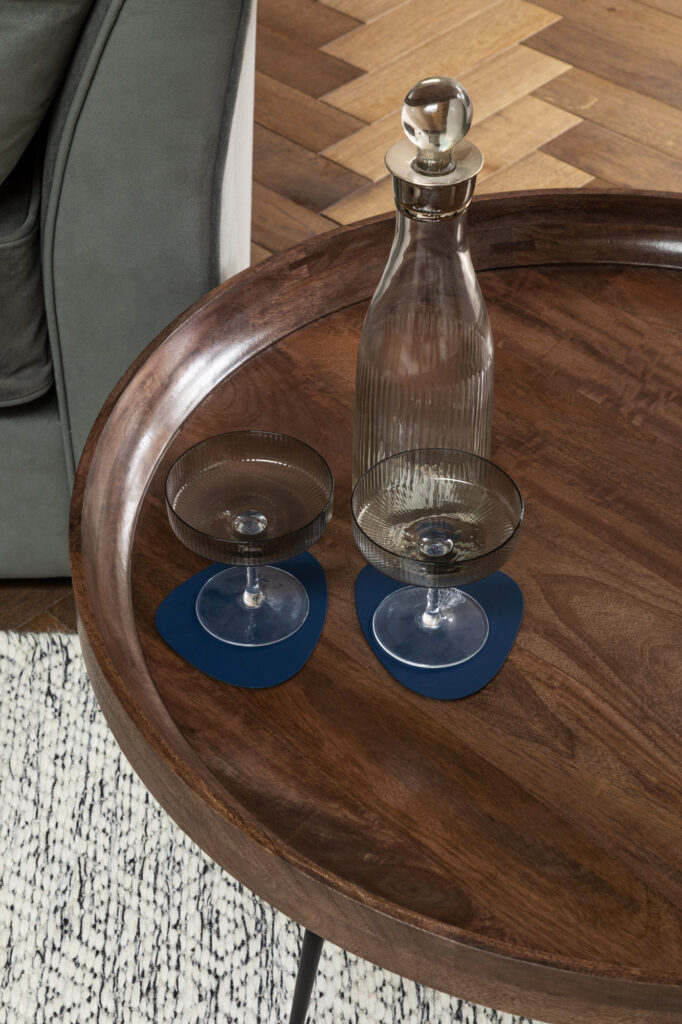 So Ross, how did you find working with our IPS team? Is there anything in particular that you found helpful when designing your space? Were there pieces in the scheme that weren't something you thought you'd have chosen but ended up loving?
R: We loved working with the IPS team. It definitely helped us to push the boundaries a lot more than we probably would have gone. Looking around the Heal's Flagship Store, and seeing all the different brands under one roof certainly makes things easier. Being able to sit and test out all the sofa's and look over an array of samples at the same time is so much fun. The IPS team understood what we wanted from our new living room space, taking everything into account. Designing the space and making sure everything fits perfectly can be tricky, with Heal's IPS service, this was all done for us so it made things so much easier knowing what sizes we could go for leveraging the IPS team's experience in what worked best. The team also helped select some of the accessories for the space, which included a cushion in a style I don't think we would have chosen ourselves but after seeing it all come together it worked perfectly and it's probably our favourite cushion.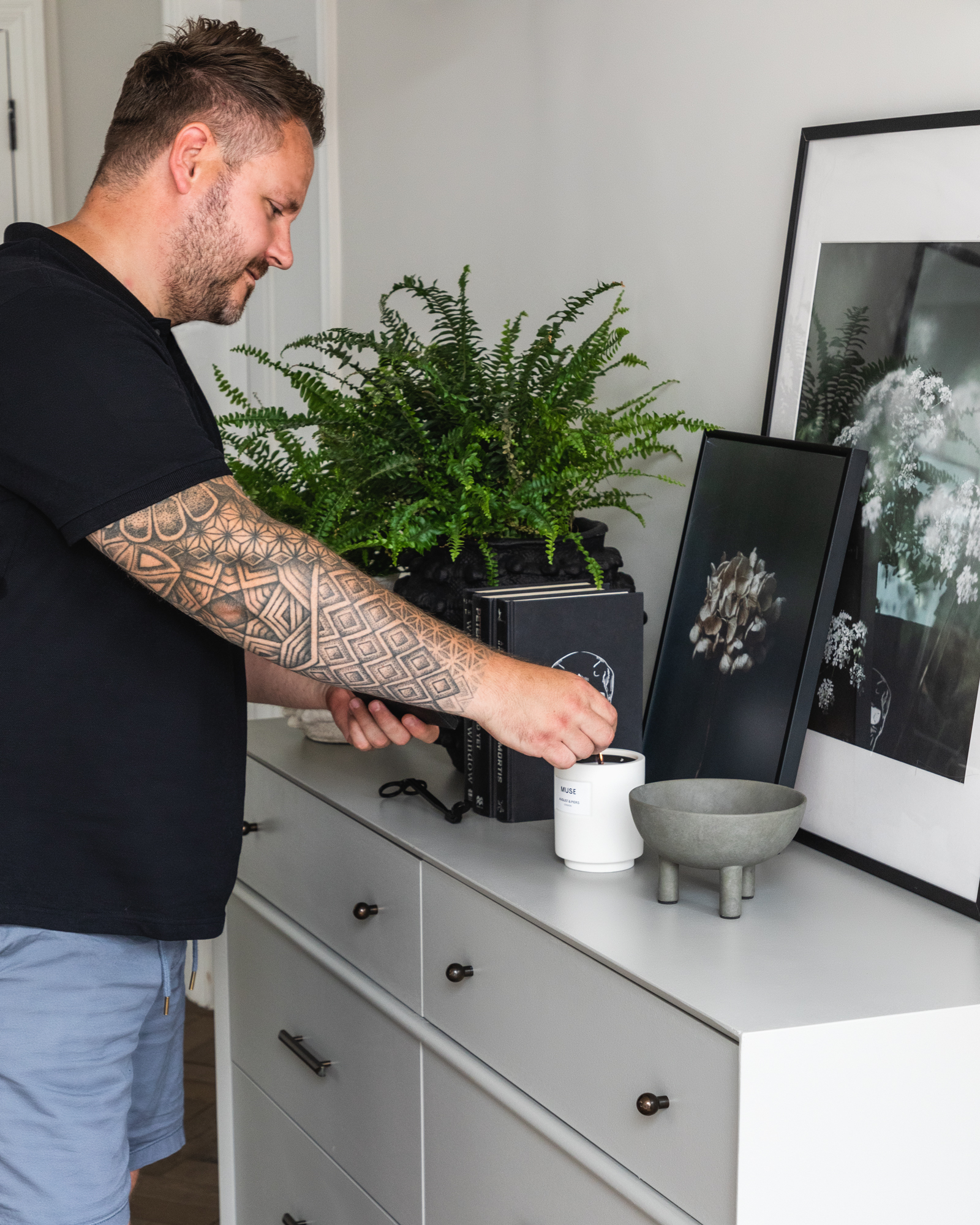 Nicola, how would you describe the finished space?
N: A calming and understated piece of heaven that oozes the perfect mix of comfort and style.
And Ross, sum up how you feel about the finished space. How would you describe it and how does it feel when you walk in?
R: We couldn't have hoped for a better final outcome. The space works as it was intended. A cosy, informal family room that offers comfort and style in equal measure. The colours and tones also compliment our adjacent Kitchen so they go hand in hand. Everyone comments on the room as they walk in, and our cats Otis & Penelope can't get enough of it too! We are super happy with the finished room and look forward to cosy nights in the Autumn/Winter snuggled up on the sofa under a Heal's blanket!
What was your favourite part of the process and what would you both choose as your favourite pieces?
R: For us it has to be visiting the store to see everything first hand and gaining lots of new inspiration along the way. Sitting down with Nicola in the IPS studio at the beginning and discussing our ideas and bringing it all together. I think our favourite piece is the Tailor Sofa along with the Rug. Oh, but also have to shout out the beautiful bowl tables and our Timothy Oulton chair too. So many pieces to choose from it's really hard! We love the quality of everything and the service we received was fantastic. Couldn't recommend Heal's free Interior Planning Service enough, it is super helpful.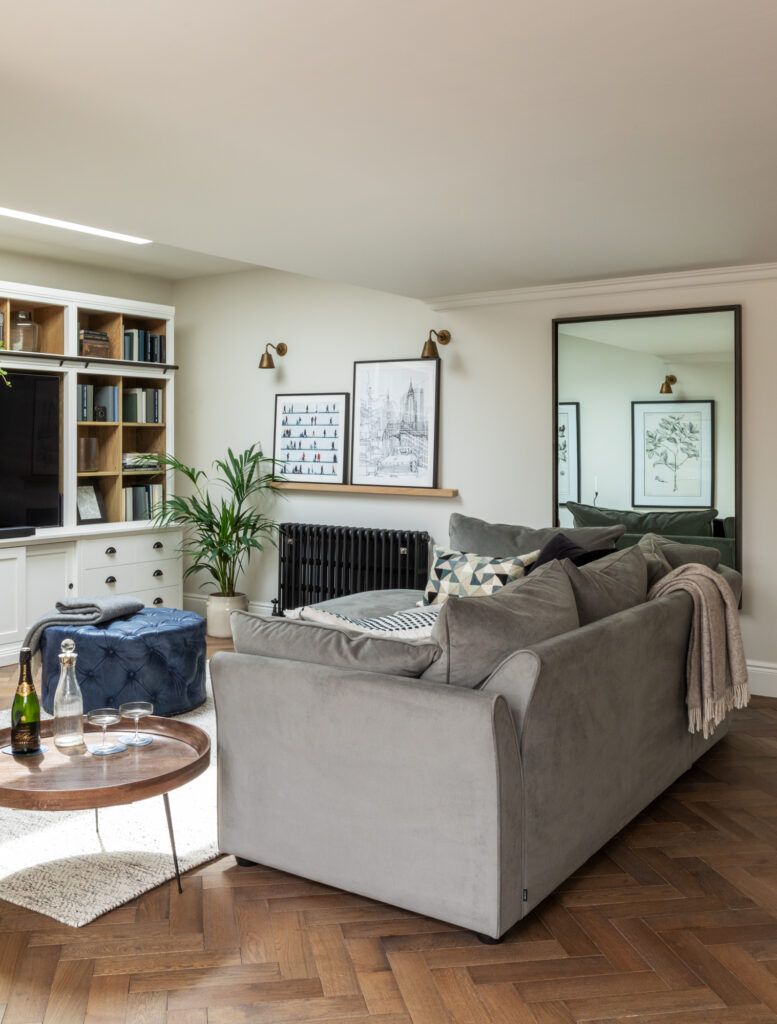 Finally, Nicola, what advice would you have for someone who is looking to get the look of Ross and Ian's living room?
N: Pick your statement pieces that are the focal points in the space and pair with varying neutral tones and textures, complete with touches of monochrome to create a cosy aesthetic. Don't be afraid to add pops of colour and pattern to bring a relaxed, informal setting to life.
Need a helping hand with designing your space? Our IPS team is here to help!
Click here to follow along with Ross and Ian's renovation journey.