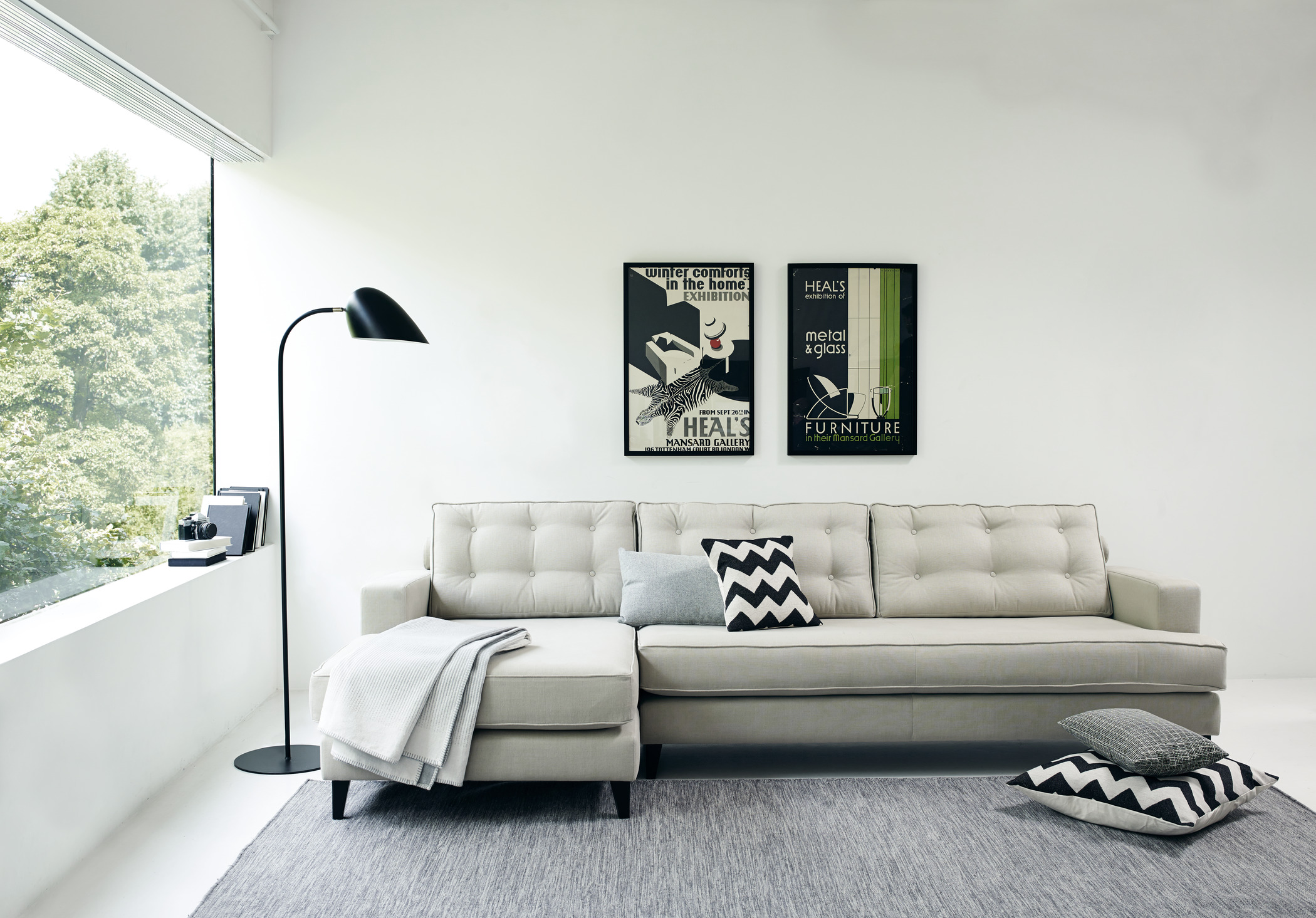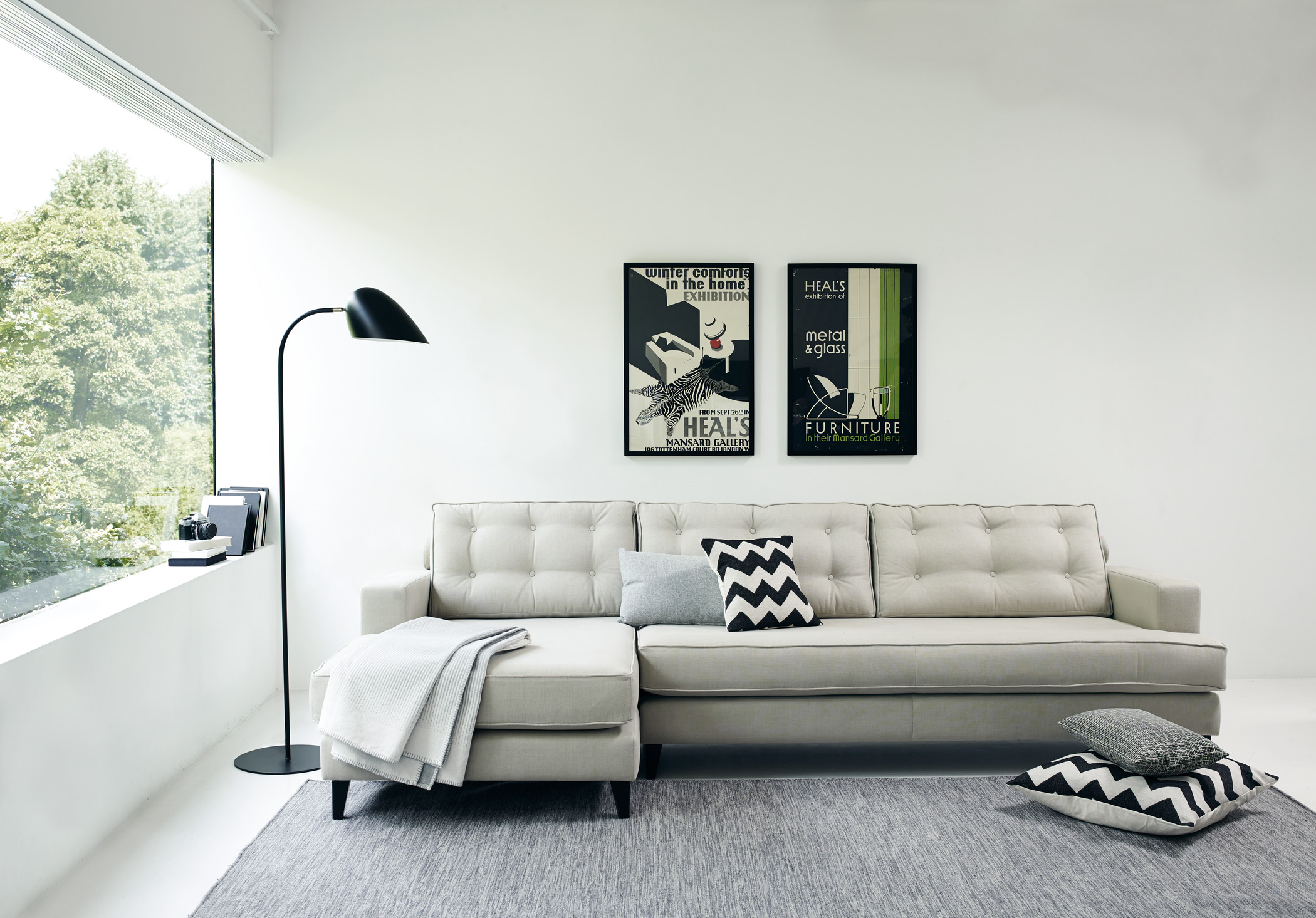 Known for its uncomplicated, clean aesthetic mid-century modern style still looks as fresh today as it did 50 years ago. Organic shapes, tapered legs, and natural materials combine to create designs that are both stylish and comfortable.
Dating back to the period between the mid-1930s and the mid-1960s, mid-century modern style emerged as a popular design aesthetic after WWII. More than just interior design and décor, the term refers to architecture, art, literature, furniture and accessories.
Nowadays, as an interior design and decorating style, mid-century modern encompasses everything from an Arne Jacobsen's Egg chair to a gold and wood Starburst wall clock. It can regularly be seen filtering through the work of 21st-century designers and has achieved cult-like status with design-lovers everywhere. If you want to embrace mid-century modern style in your home, these are the most common elements to consider.
Furniture
You will know mid-century furniture when you see it – it's sleek, with clean lines and sophisticated curves that make it instantly recognisable.
Seating
For a sofa that boasts a vintage yet glamourous look, explore the Mistral sofa range. These large visual pieces have beautiful upholstery, with matching piping and strong symmetrical lines. Its tapered feet are classic features of modernist design and the sofa can easily be accessorised with mid-century-inspired patterned scatter cushions.
If you're looking to invest in something with a smaller footprint, consider a statement chair. Although there are many designer chairs available today, there are two mid-century modern designers who stand out from the competition: Eero Saarinen and Charles & Ray Eames.
Eero Saarinen's designs employ modern materials in graceful, organic shapes that create perfectly-curved chairs such as the famous Womb and Tulip chairs. These ground-breaking pieces were designed to support countless lounging positions providing ultimate comfort.
Another staple of mid-century design is the Ottoman lounge chair by Charles and Ray Eames.  It's the ideal way to combine comfort, sophistication and functionality in your home – perfect as a standalone feature or paired with a wooden table. These chairs are conveniently available in a variety of colours to suit every mid-century style home.
Style notes: Mid-century modern interiors rely on the use of fewer choice pieces. The aim is to not clutter your space. It's about adopting a minimalist style in open plan rooms to draw attention to each piece of furniture.
Organic Forms
Mid-century design is often free-form, unpredictable and flowing in appearance. Fortunately, the modernist design approach hasn't changed much over the centuries. We can incorporate fascinating pieces, such as the organic glass coffee table from Isamu Noguchi, into our homes. The Noguchi table has a solid wood base consisting of two identical pieces that create symmetry and stability. It's the perfect centrepiece for a mid-century style living room.
Style notes: Mid-century modern homes embrace the sensibility of clean, easy to maintain and functional living spaces. You should keep your look simple and unique.
Wood
Mid-20th-century designers commonly used natural materials in their designs. Using wood can give even the most contemporary space a mid-century modern look. To create a nature-inspired style, consider using a wooden dining room table, chest of drawers, television AV unit or wardrobe. The Romana dining table by ercol is one of those rare designs that never dates ensuring stylish practicality for years to come.
Ercol emerged in the post-war era with a passion for creating furniture that was both well-designed and well-made. Nearly 70 years later the brand's design icons are still as stylish today as they were in the 1950s and its long-lasting reputation for creating pieces that stand the test of time is what sets it apart from other modern-day furniture makers.
A staple part of the Heal's offering, ercol embodies everything that we love about good design: expert craftsmanship, quality materials, and a beautiful mid-century aesthetic that captures the optimism that Britain felt about its design potential at the time.
Wood cabinets, ceiling details and doors can also be used to add warmth to your space. Whichever way you choose to use timber, investing in carved wood furnishings will bring everything together nicely.
Style notes: When working wood into your space, be sure to utilise one range of colours and avoid using contrasting hues. Finding pieces with similar undertones – warm yellows, reds and oranges, cool greys, or neutral beiges – will help to keep a room unified.
Home Accessories
Lighting
When it comes to lighting, there's no need to be modest and using unique and eye-catching fixtures are encouraged. For lighting inspiration, explore the collection of highly sought-after pendant lights, and table and floor lamps in unique shapes from American modernism designer George Nelson.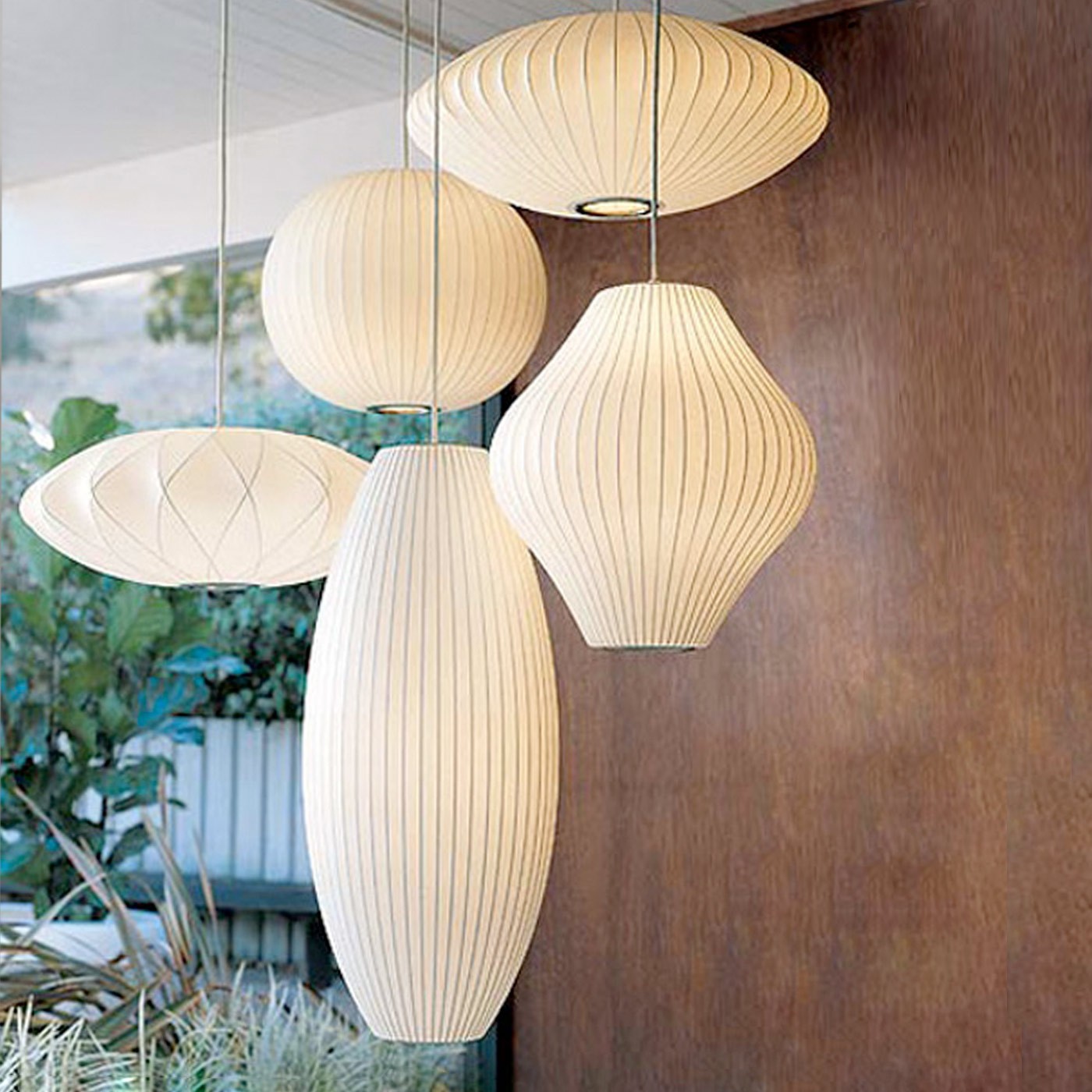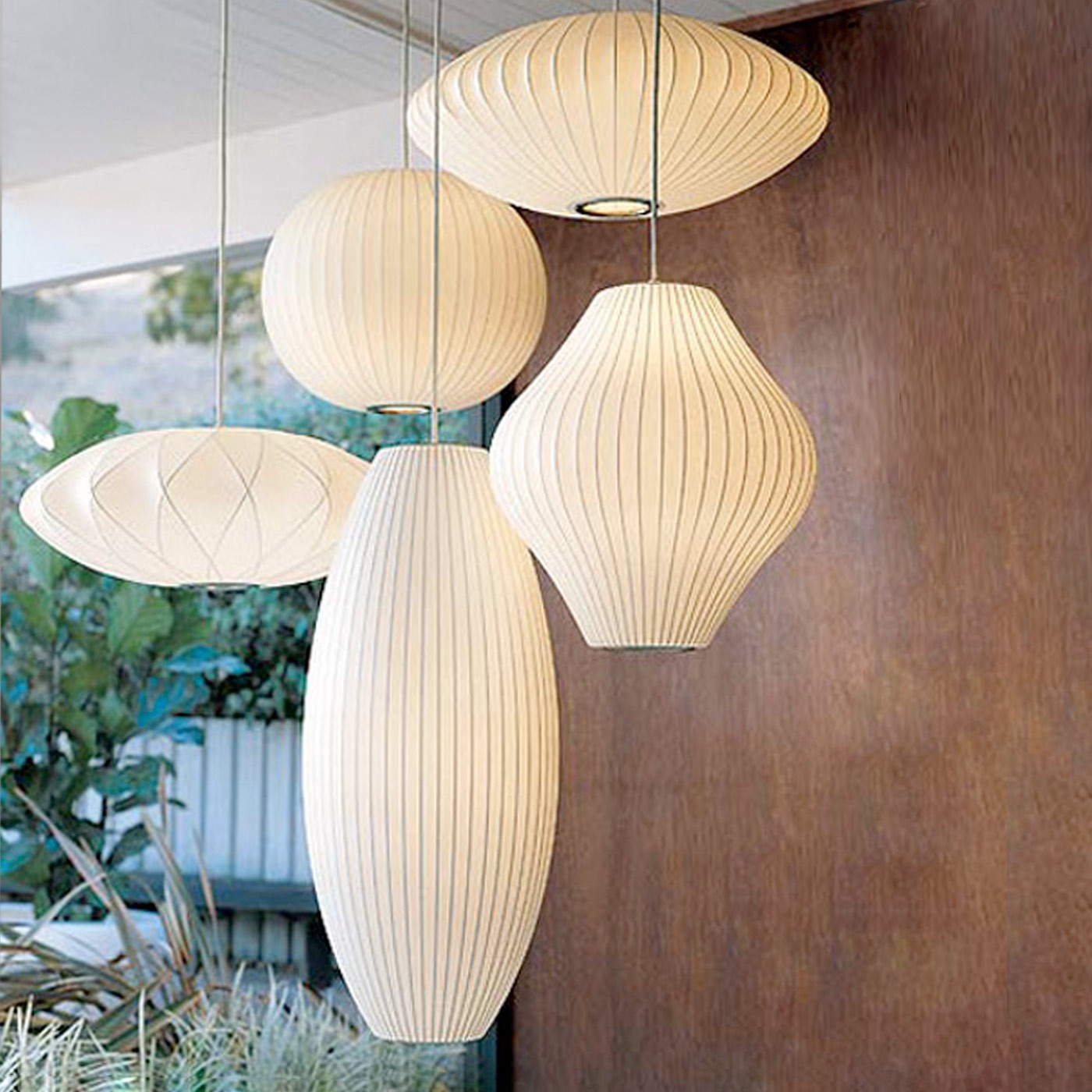 Colour and Pattern
For your interior, be sure to explore earthy hues of orange, mustard yellow, olive green, soft blue and brown. Consider George Nelson's iconic atomic and sunburst clock designs, which are ideal for hanging alongside modern art and sculptures in a living room. Or you can simply decorate your space with an amber vase, yellow velvet cushions or a vintage desk lamp to give it a mid-century modern feel.
Use asymmetrical and abstract patterned cushions and throws for an effective way to add interest to a mid-century modern style home. With a strong affinity for the aesthetics and philosophy of mid-century design, Eleanor Pritchard's textile collections and rectangular cushions reinterpret such iconic styles for a modern day audience. Using understated geometric patterns, calm greys and blues are mixed with shots of yellow and green to bring a modern twist to British heritage.
Style notes: Home accessories are the place to add creativity, texture and pizzazz to mid-century modern style. Reject the minimalist approach here in favour of pieces that pack a punch.