After hours spent in the kitchen whipping up a festive feast, presentation is key. To help inspire your Christmas table display, we've compiled some of our favourite trends from the season. Invest in a few key pieces to recreate them in your own home.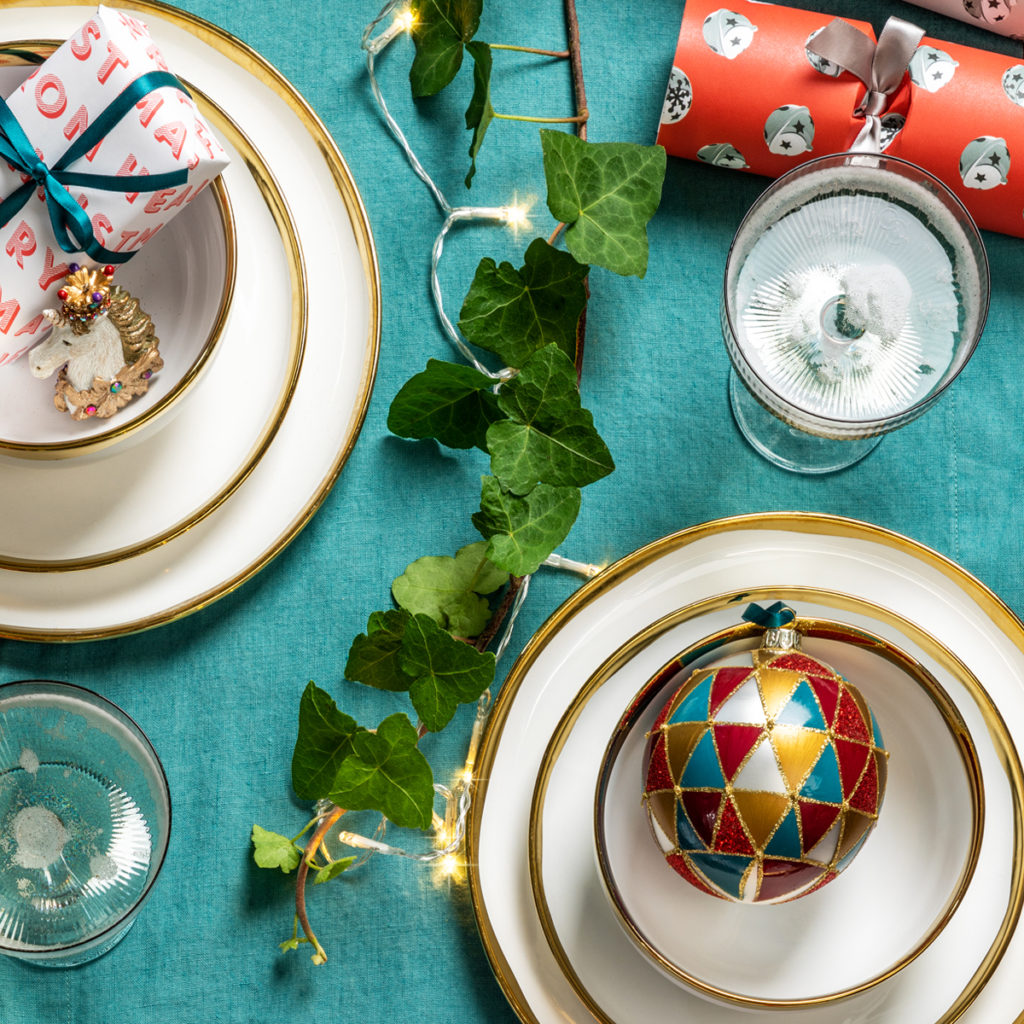 Back To Bold
If you don't shy away from colour and pattern, you're in luck. Traditional red and green colours have taken on a new look this season, with vibrant hues taking centre stage.
You can introduce these bright colours to your Christmas table in many ways. Opt for a bold teal tablecloth or accessorise with colourful crackers or baubles. As for centrepieces, we're keeping it simple to balance out the bold colour scheme.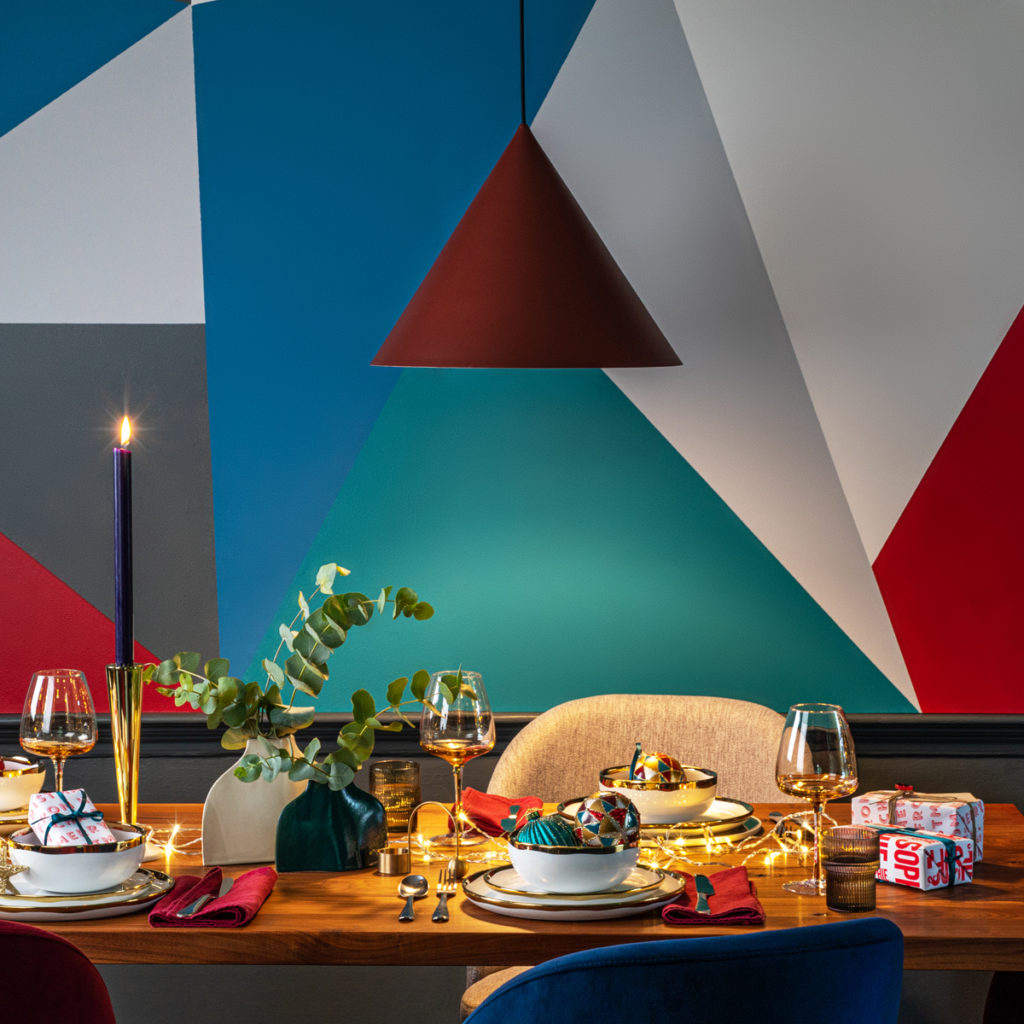 Harlequin
Following on from the trend for vibrant colours, patterns are also a great way to add personality to the Christmas table. Add playful patterns through your napkins, baubles and even your table runner.
We also love the idea of displaying a favour on each plate. This could be a specially chosen bauble or even a small gift.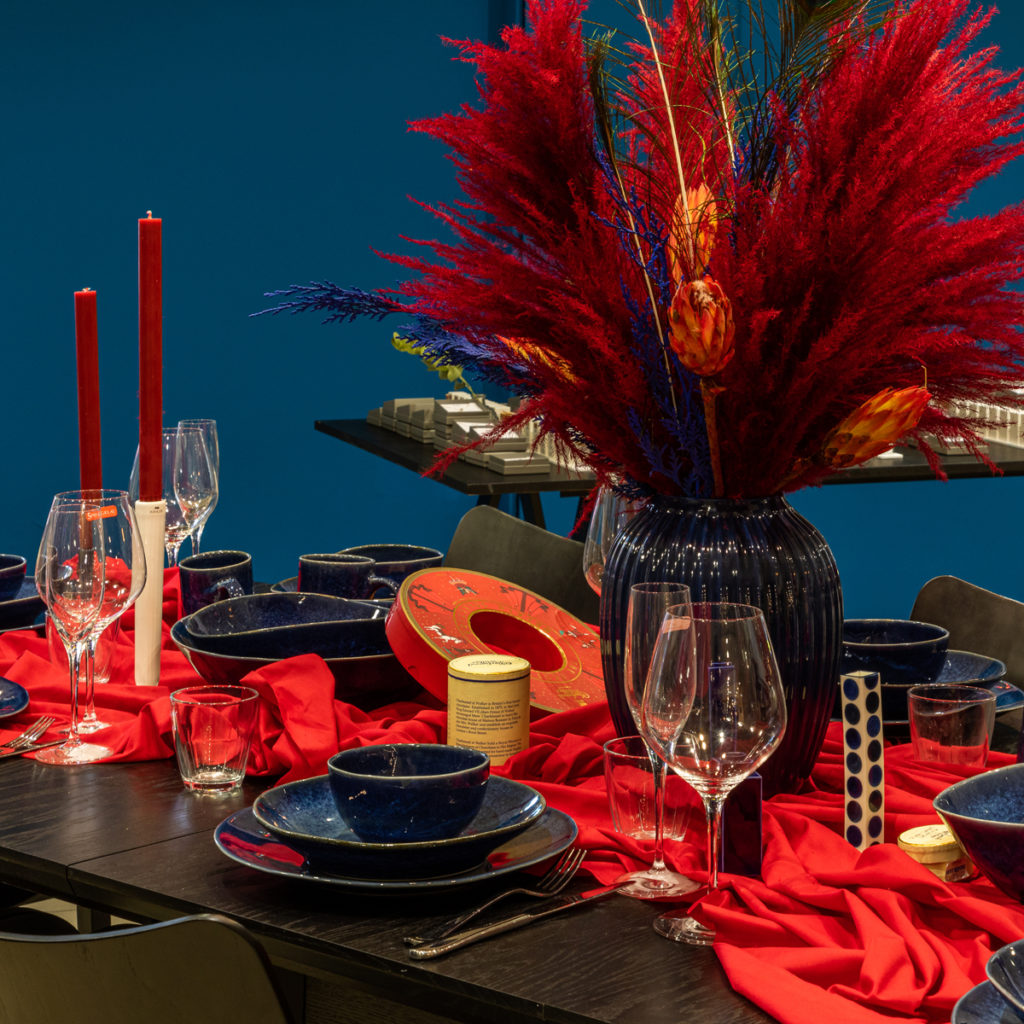 A Festive Extravaganza
Celebrate in style and embrace maximalism for your Christmas table décor. Think vibrant reds and overstated styling. Colourful dried flowers and metallic foliage offer a modern alternative to floral bouquets or poinsettias.
Infuse traditional accents such as tapered candles, candlesticks and a tablecloth to lend your table a classic touch.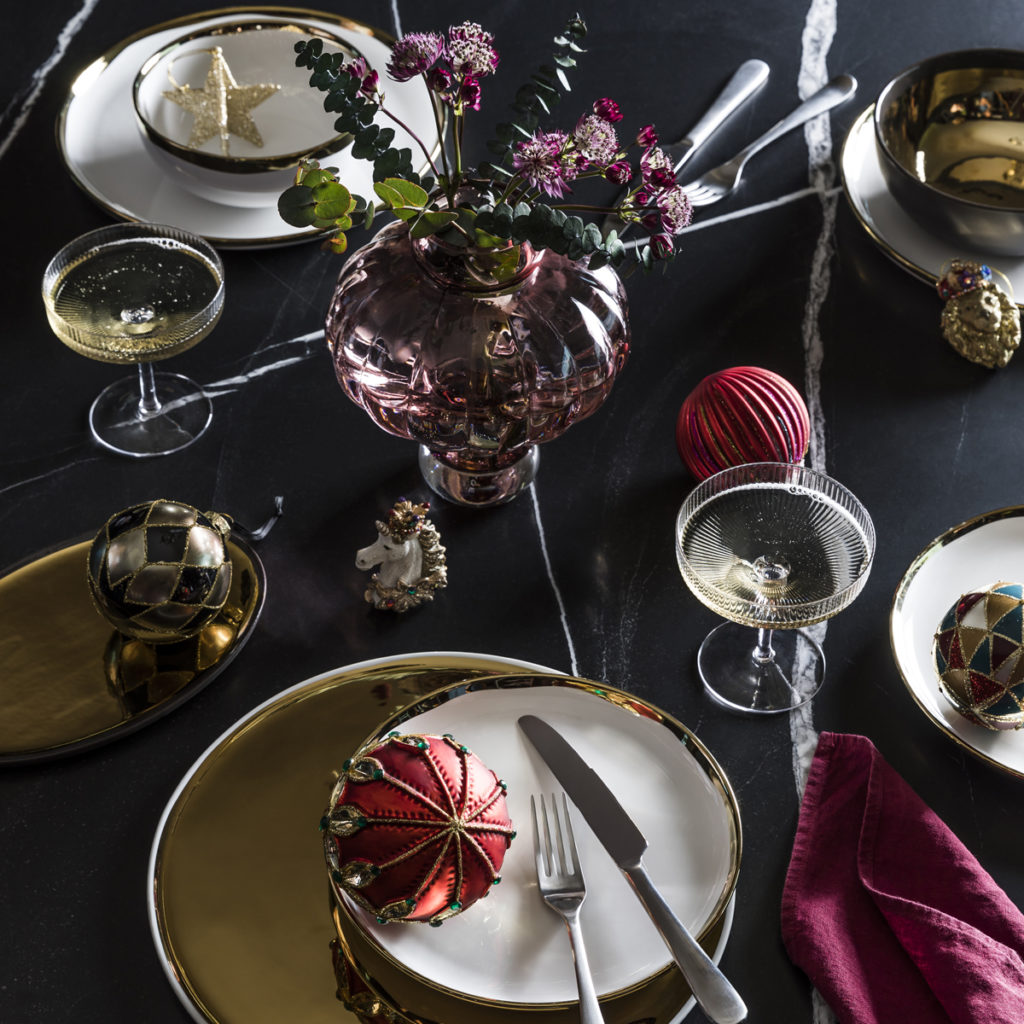 Opulence Redefined
Looking for a sleek and refined Christmas table? Opt for luxurious finishes like marble, glass and gold. Rich hues such as deep pink or dark blue can be infused using napkins, Christmas decorations or flowers. Crisp white plates make the perfect palette for serving Christmas dinner.
Remember, quality is key to this aesthetic. Err towards contemporary glassware and cutlery to keep the trend on track.
Winter Wonderland
This Christmas table trend puts a contemporary spin on a traditional winter wonderland.
Use spray-painted offcuts from your Christmas tree to create a festive centrepiece. Then add textured wine glasses and champagne saucers to lend it an icy effect. The addition of metallic silver placemats and cutlery will bring an even more magical touch to your Christmas table.